Borough Market dates back 1,000 years and has evolved over the centuries into a 7-day-a-week market serving the best of British and international fare. In many ways, it is in a unique location and, arguably, has the tightest cluster of historic attractions outside the West End. Here's what you need to know to visit Borough market, where to eat, and what to see nearby.
---
Pro Tip: Planning what to do on your trip to London? Bookmark this post in your browser so you can easily find it when you're in the city. Check out our guide to London for more planning resources, our top London tours for a memorable trip, and the top things to do in London.
Visiting Borough Market: What We'll Cover
Borough Market is London's oldest food market. Its 1,000-year history began with a market that began trading near London Bridge. The market has been at its current location since 1756. Today, you can explore food and produce from all over the world.
This is a must-visit for foodies and anyone looking for a good meal. Come for lunch, sample exotic cuisine, or shop for top-quality produce from the traders themselves. Here's what you need to know to visit Borough Market.
Borough Market Opening Hours and Tickets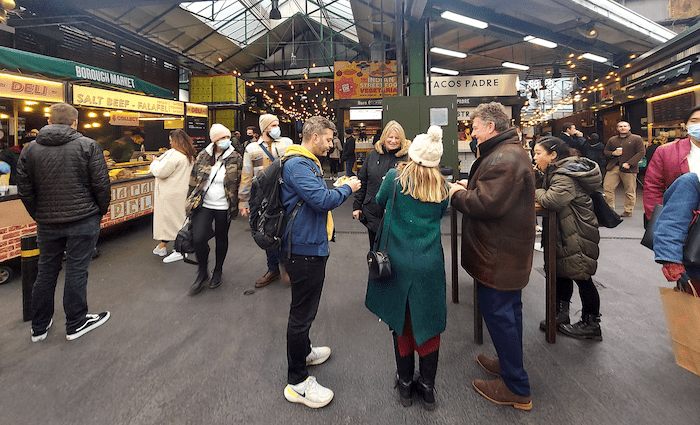 Borough Market is open seven days a week: Monday to Friday, 10 am to 5 pm; Saturdays, from 8 am to 5 pm; and Sundays, from 10 am to 3 pm. Admission to Borough Market is free of charge.
The market is on the south side of the Thames river just a 15-minute walk from Tower Bridge and the third stop on our DIY London-in-a-day itinerary.
Address: 8 Southwark St.
How Long To Spend at the Borough Market
Short answer: 1 hour
How long you spend at Borough Market will depend on whether you're headed there just for a meal or whether you also plan to spend time going around the market trying and potentially buying produce. You could easily spend anywhere from 1 to 2 hours there.
Not ready to book a tour? Check out our article on the best London tours to take and why.
Top Places To Eat at Borough Market
Here are my recommendations, as a local expert, for Borough Market's best food and drink options. Expect some best-kept secrets from among the many international street food stalls and eateries. Don't miss these top places to eat in Borough Market.
Mallow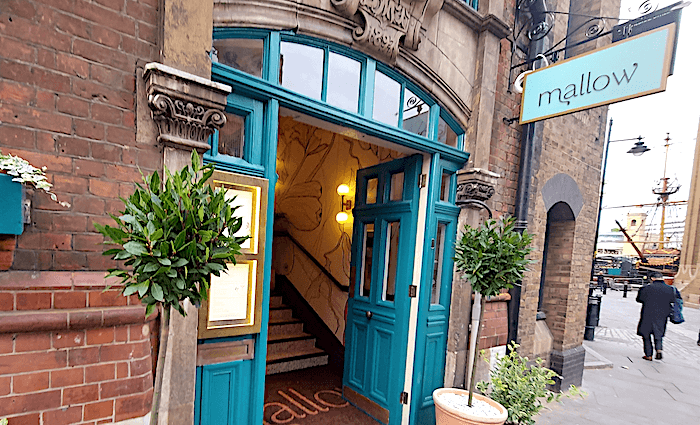 Plant-based | Environment and Sustainability | Local Produce | Vegan Wines
This 100% plant-based restaurant is among the London eateries leading the "green and clean" charge. All their ingredients are sustainably sourced from Borough Market traders. Also, they are proudly environmentally conscious in other ways like waste reduction.
Get there early and try out their selection of plant-based breakfasts! Otherwise, I recommend you check out their intriguing selection of vegan wines. I'd say they're well-matched with their range of green meals!
Address: Borough Market
Joli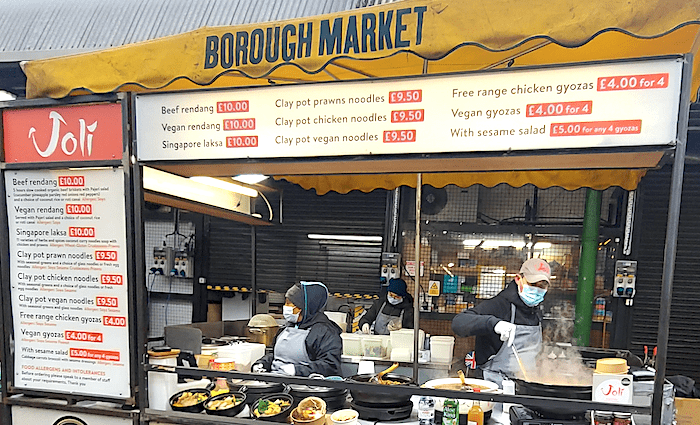 Street Food | Malaysian | Meat and Vegetarian Options | Lots-o-Coconut!
If you've never heard of Malaysian clay pot cooking, here's your introduction right here! This traditional culinary style was established in Borough Market back in 2009. Despite London's famous rainy days, its name Joli means "sun." So, expect a little Malaysian sunshine in the borough of Southwark on your visit.
Malaysians love a little coconut flavouring on their food. For example, their beef rendang is a stew flavoured with coconut milk. Also, you'll find their dishes often come with servings of coconut rice. For non-meat eaters, there are Pajeri salads and other traditional vegetarian dishes.
Address: Borough Market
Shuk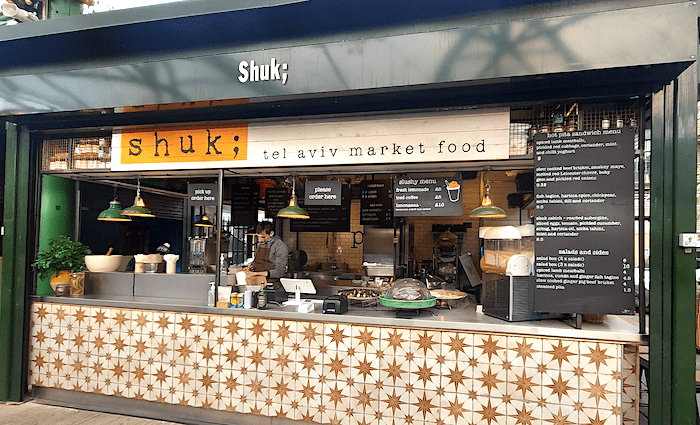 Israeli Street Food | Tel Aviv | Pitas | Chocolate Bakka
Shuk is the Hebrew word for "street market" and this eatery brings all the Middle Eastern promise of Tel Aviv to Southwark's premier market.
Their food fare is essentially Israeli pitas stuffed with ingredients like lamb sofrito or the smoky flavored fish tagine. There are also sweets and cakes like their chocolate, hazelnut, and cookie crumb bakka that sound delicious!
Address: Borough Market
Mei Mei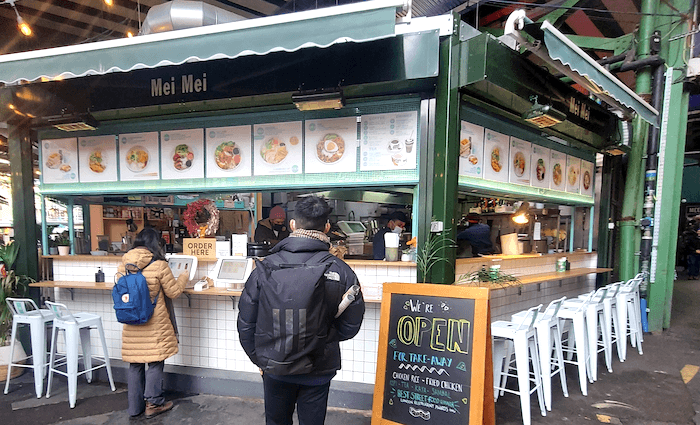 Singaporean Street Food | Kopi Tiams | Mix of South-East Asian Cuisine
South-East Asia comes to the borough of Southwark at Mei Mei! The dishes are inspired by Singaporean coffee shops known as kopi tiams.
However, you'll delight in a broad culinary range that mixes Singaporean, Indonesian and Malaysian styles. If it's your first time sampling the likes of ox cheek rendang curry, expect the mouth-watering coconut flavouring often used in these South-East Asian nations.
Address: Borough Market
KUBBA – Juma Kitchen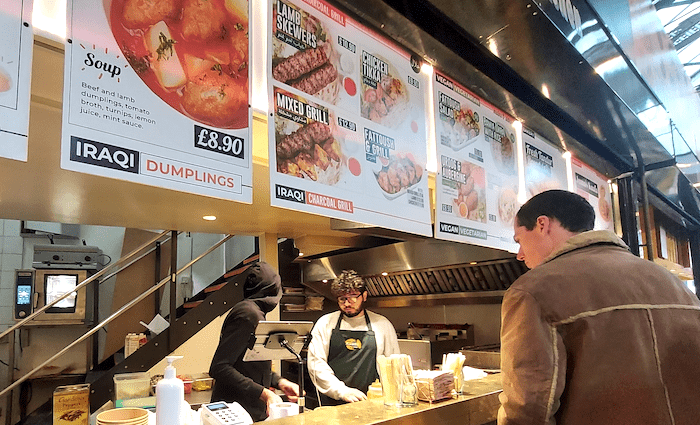 Iraqi Street Food | Handmade | Kubba Dumplings | Fattoush Salad
Iraqi-British chef Philip Juma serves up Iraqi street food with a focus on his signature Kubba dishes. For your information, Kubba is his homeland's fried and braised stuffed dumplings and his are handmade.
Vegetarians should also check out his fattoush salads. Although originating from Northern Lebanon, you'll notice they have an unimitable Iraqi/Borough Market culinary quality.
Address: Borough Market
The Rake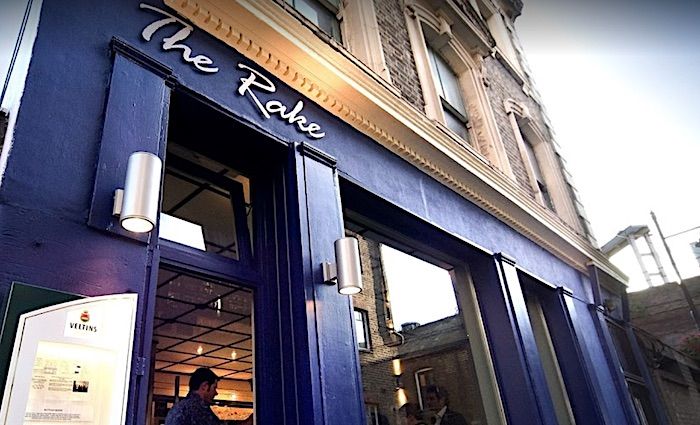 One of London's Smallest Pubs | Speciality Beers | International Selection
This pub has two remarkable qualities. Firstly, it is one of London's smallest pubs. Secondly, it has sold the capital's most expensive pints. The Rake made national newspaper headlines a few years ago for selling pints of beer for £13.40.
However, this is not a traditional English pub. It mainly sells specialty beers for connoisseur drinkers seeking exclusive craft brews and hard-to-find international beers. Although they sell more decently-priced selections, expect one-off distributor specials that test your bank balance.
Address: Borough Market
Check Out Our Best Day Trips from London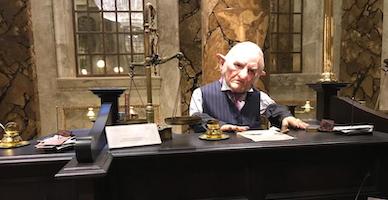 Top-Rated Tour
The Magic of Harry Potter: Warner Bros Studios & Walking Tour of London
On this full-day Harry Potter experience, immerse yourself in the world of witchcraft and wizardry. With your expert, Harry Potter loving guide, explore the filming sights in London before heading to Warner Bros Studios by Private Coach. See the real Hogwarts, Sorting Hat and more on this memorable experience.





Starting at €149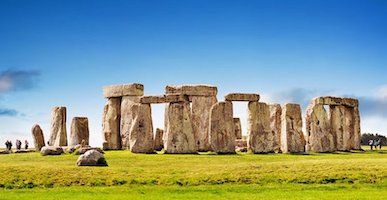 Top-Rated Tour
Windsor Castle, Stonehenge and Bath Day Trip from London
Join this full-day trip from London for the ultimate day through British history and culture with an expert guide. At Windsor Castle, skip the lines and see how the English Royals live. At Stonehenge, immerse yourself in the mystery of the 4000-year-old Neolithic structures. Lastly in Bath, take in the Roman Baths from the first century AD, the best symbol of Roman Britain.





Starting at €149
Not ready to book a tour? Check out our article on the best London tours to take and why.
Top Things To See Near Borough Market
All around Borough Market, you'll find iconic London sights and plenty to do. If you're short on time and want to see the best of the city easily, check out our London in a Day tour. Here are some suggestions of top things to see near Borough Market and an introduction to Britain's maritime history and nearby heritage attractions.
All these attractions are literally minutes from each other, I suggest you dine at one of Borough Market's amazing food stalls first. Then you can begin your mini-tour of local cultural attractions.
Southwark Cathedral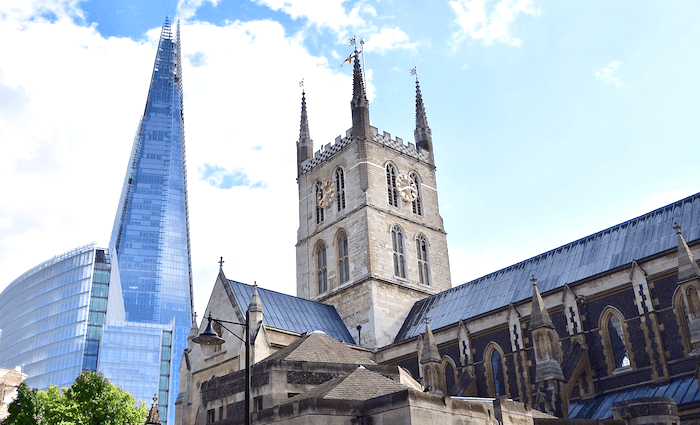 A.D. 1086 | Gothic Architecture | Charles Dickens | Samuel Pepys
This historic cathedral is quite literally opposite Borough Market. A small back street road separates the two. The history buffs among you will be interested to know the first reference to a place of worship on this site is in the Domesday Book in 1086.
Notably, it was refounded several times and eventually became St. Saviours Church. In 1905, it became Southwark Cathedral. London diarist and historian Samuel Pepys is said to have visited in 1603.
The unsubstantiated accounts of Charles Dickens in many historic London landmarks resurface here. But interestingly, Southwark Cathedral supports tales of him attending bell ringing practice here during his early days as a journalist.
Address: Southwark Cathedral
The Golden Hinde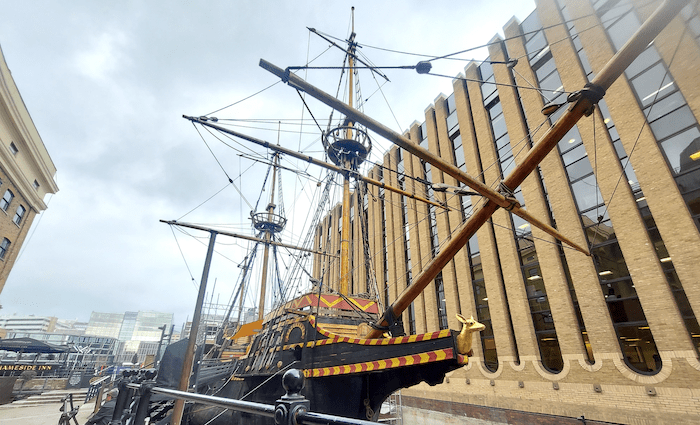 British Maritime History | Sir Francis Drake | Museum Ship | Exact Replica
This monument to one of Britain's greatest navigators and explorers is about 5 minutes from Borough Market. You'll soon realise this vicinity is packed with cultural attractions. For instance, Southwark Cathedral is directly opposite the ship. You won't need to take a bus or train while touring.
This museum ship is an exact timber replica of the one that Sir Francis Drake used to circumnavigate the world. His expeditions took place between 1577-1580. Below decks, you'll find replica cannons and sacks of gunpowder. Also, you can experience the cramped living conditions that the crew endured during their gruelling years at sea.
Address: St Mary Overie's Dock, Cathedral St.
Winchester Palace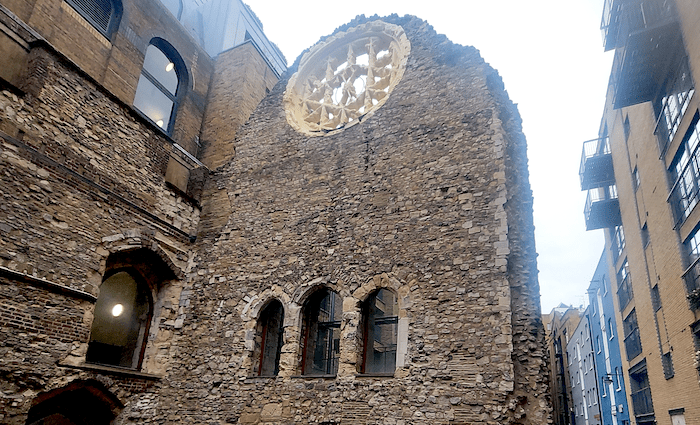 Historic Ruins | Medieval Palace | Bishop of Winchester
Winchester Palace is a stone's throw from the Golden Hinde. Therefore, it's also close to Southwark Cathedral. This medieval palace was built in the 12th century by the all-powerful Bishop Henry of Blois. It functioned as a residence for travelling bishops on official duties. All that remains now are the ruins of the Great Hall.
Address: Winchester Palace, Pickfords Wharf
Clink Museum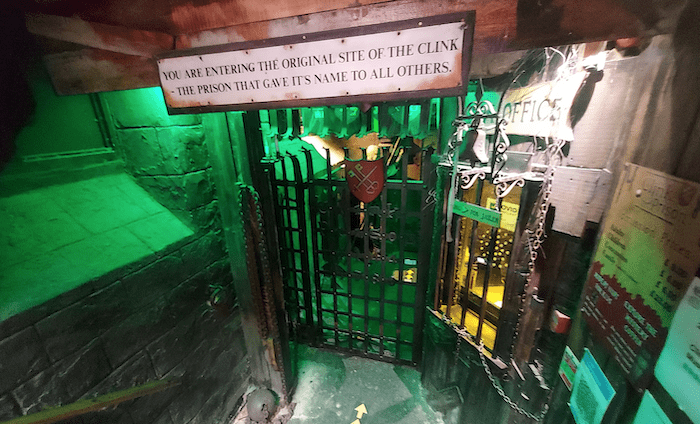 Prison Museum | Medieval | Macabre | Wax Figures
This prison dates back to 1144 and is situated in Clink Street, which, of course, is the same name. It's on the same adjoining stretch of road (but not the same street) as Winchester Palace. So your Borough Market tour can follow a sequential course.
The Clink is also the slang word for an institutional place of confinement. It comes from the name of this historic prison. For all you history buffs, the name refers to the clink sound of the iron shackles around the prisoners' limbs.
Be warned, it is a deliberately dark and dank museum with the atmosphere of a house of horrors-type attraction. For example, there are many gruesome wax figures chained to the prison walls.
But bear in mind this is the actual prison on the same historic site. Notably, it held many religious prisoners in the 16th century during a period called The Reformation when Catholics were in conflict with Protestants.
Address: 1 Clink St.