Why is the city of Bordeaux so famous for its wine and gastronomy? We've put together a list of the best places to eat in Bordeaux so that you can find out what the hype is all about!
---
Pro Travel Tip: Looking to enjoy the best food in Paris? We recommend joining our Le Marais Food Tour and enjoy all of the local delicacies, including falafel, oysters, and champagne. Also, in France – people make reservations for almost every meal which is part of the culture. If you try to swim upstream and not make an RSVP you'll come home complaining. If you make RSVP in advance, you'll come home full of happy memories. You decide!
The Best Restaurants in Bordeaux
While some might instantly associate Bordeaux with wine, it's nearly just as famous for its food. Located in south-western France, Bordeaux attracts chefs from all around the world. Bordelaise cuisine is firmly connected to the local terroir (land), and many chefs in Bordeaux, while still creative, dedicate themselves to perfecting classic dishes. This is truly a city built for foodies! Read on to discover our suggestions for the top places to eat in Bordeaux.
Le Cent 33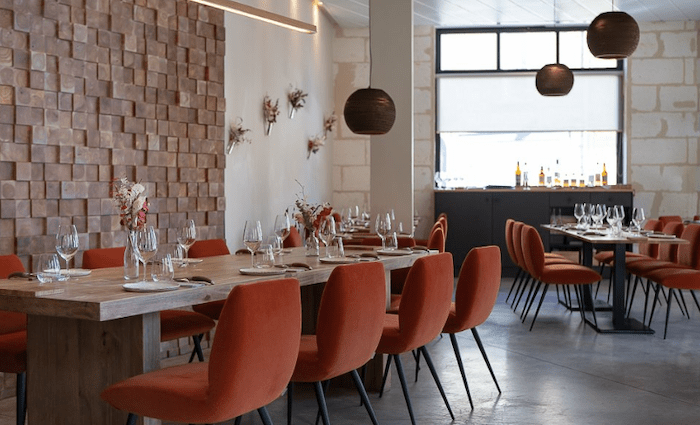 €€€€ | French | Fine Dining
Cent 33 is one of the most difficult restaurants to get into in Bordeaux unless you are good at planning ahead. Reserve well before your trip and you'll enjoy a fantastic tasting menu served in the center of the table for all to share. Their mantra is "fine dining in a casual atmosphere" which is a bit of an oxymoron and why I think this spot will be amazing. This was recommended to me by locals in Bordeaux who battle to get reservations. Definitely check it out!
Garopapilles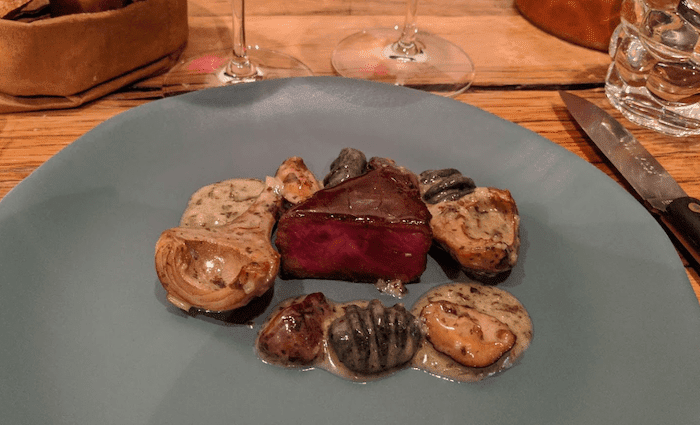 €€€ | Cava Bar | Contemporary Earth Dishes
A beautifully fancy but casual Cava bar in downtown Bordeaux that is perfect for a romantic night out. Enjoy a glass of wine (or Cava!) and move on or stay for dinner!
Symbiose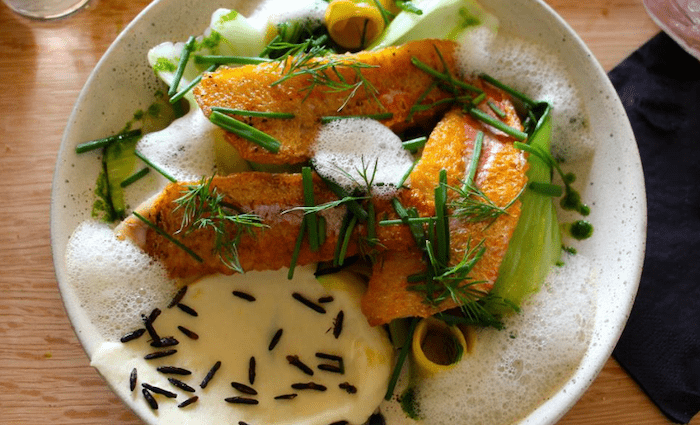 €€ | Speak Easy & Craft Cocktails | Waterfront Seating
Speakeasy style bar/restaurants on the quai (river bank) with incredible cocktails and dishes at reasonable prices.
Le Bouchon Bordelais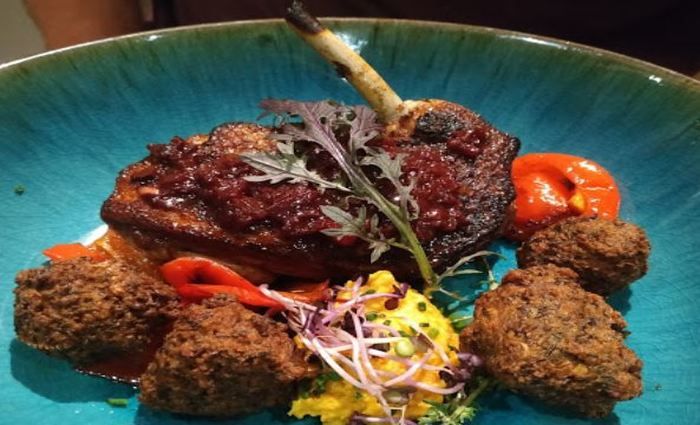 €€ | French Bistro | Some Outdoor Seating
Le Bouchon Bordelais dedicates itself to simple, local food served with creative presentation. They have a few menu deals available, including an appetizer, main course and dessert combination for thirty nine euros. Eating here will give you a true taste of classic Bordeaux that won't break the bank, and it's a great spot for dinner in a relaxed atmosphere.
Address: 2 Rue Courbin, 33000 Bordeaux | Tel: +33 5 56 44 33 00
Hours: Mon – Sat 12PM – 1:30PM | 8PM – 9:30PM
Petit Mignon
€€ | Tartare & Burgers | Limited Outdoor Seating
If you're in the mood for red meat, Petit Mignon will hit the spot. This small restaurant specializes in tartare and burgers, and it's a nice place if you're just looking for a casual, filling meal.
The tartares are varied with one steak, one salmon and two veggie options. Their star burger, called Le Gourmand, comes with a beef patty, Tomme de Savoie cheese, cheddar cheese, caramelized onions and their special sauce. While you might associate burgers more with the United States, tartare is an incredibly traditional French dish. If you're up for it, we encourage you to try the steak tartare here – a raw beef patty with egg yolk loaded with a side of fries. It doesn't get much more French than that!
Address: 33 Rue Saint-Rémi, 33000 Bordeaux | Tel: +33 5 56 81 06 83
Hours: Mon – Fri 11:30AM – 3PM | 6:30PM – 11PM | Sat – Sun 11:30AM – 11PM
Le Prince Noir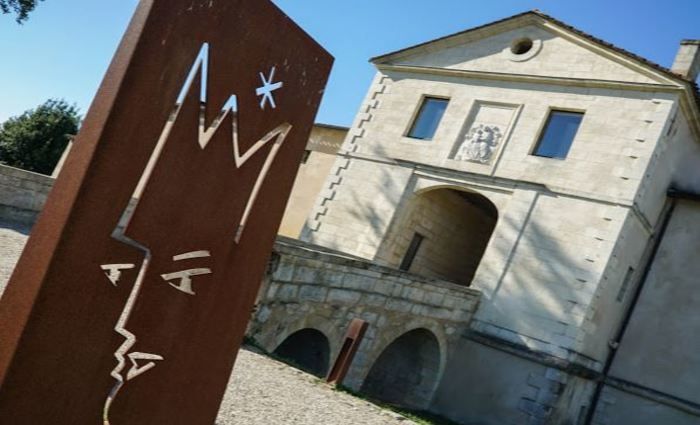 €€€ | Fine Dining | One Michelin Star
Le Prince Noir is perfect for those who love magnificent settings. This restaurant, whose building has been around since 1453 and is listed as a historical monument, is located slightly outside of Bordeaux on the grounds of a castle. From certain spots you'll have a direct view of the Pont d'Aquitaine, one of the city's most iconic bridges. If you plan on eating here, we highly recommend arriving early so that you can explore the stunning grounds and castle before being seated.
The chef is known for being laid back and pleasant, and often comes into the dining room to speak with customers. A six-course menu and four-course menu are available, as well as à la carte dishes. You'll find plates such as steak, squid, sweetbreads, foie gras and more on the menu. This is the ultimate spot for a fairytale setting combined with quality, modern dining.
Address: 1 Rue du Prince Noir, 33310 Lormont | Tel: +33 5 56 06 12 52
Hours: Mon – Fri 12PM – 1:30PM | 7:30PM – 9:30PM
Influences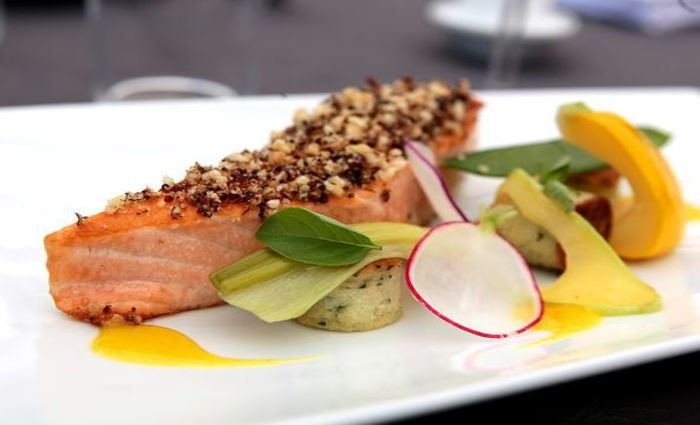 €€€ | French & American Fusion | No Outdoor Seating
Run by an American husband and French wife team, Influences strives to give guests creative food that combines both tradition and modernity. Their cuisine is a blend of both Californian and French food, so it's great for those who want to try French food without going too far out of their comfort zone.
Instead of à la carte dishes, they offer a distinct surprise menu experience. You can choose the Découverte Menu, a three-course meal with the possibility to add a wine pairing, or the Tasting Menu, a five-course meal also with the possibility to add a wine pairing. We highly recommend making reservations, since the restaurant fills up quick.
Address: 36 Rue Saint-Sernin, 33000 Bordeaux | Tel: +33 5 56 81 01 05
Hours: Thurs – Fri 7PM – 9:30PM | Sat – Sun 12PM – 1:30PM | 7PM – 9:30PM
Les doux secrets d'Hélène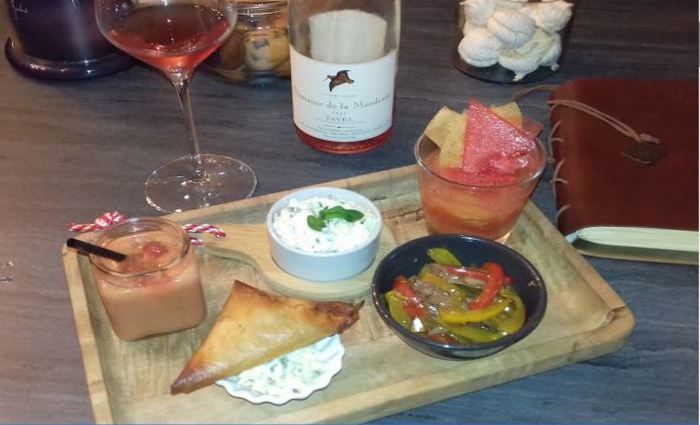 €€ | Wine Bar | Limited Outdoor Seating
A cozy wine bar serving tapas and small bites. As any great French wine bar should, they have a delicious cheese board, as well as a rillette board (rillette is similar to pâté). Hélène, the owner and main staff member, will gladly give you recommendations on food and drink. They offer dozens of wines from multiple regions in France, as well as a small collection of international wines.
Sitting down at a wine bar is something every traveler should do at some point while in France, and there's no better spot to do it than in the most famous wine region in the country.
Address: 41 Rue Neuve, 33000 Bordeaux | Tel: +33 6 77 14 09 65
Hours: Wed – Thurs 6PM – 11:30PM | Fri 6PM – 12AM | Sat 6PM – 12:30AM | Sun 11AM – 3PM
Lume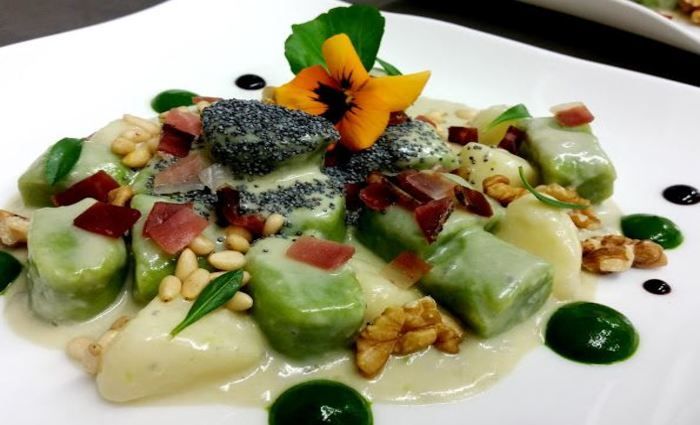 €€ | Italian | No Outdoor Seating
This Italian restaurant is set in the historic section of Bordeaux. The atmosphere is intimate and cozy, making this the ideal spot if you're looking for a romantic date night. Lume's menu is fairly small, but each dish serves up great flavor. The majority of their ingredients are imported from Italy (the chef is Italian) and they have a contemporary take on classic Italian cuisine such as pasta and seafood. This is one of the most highly rated restaurants in Bordeaux and definitely the top Italian restaurant in the city, so make sure to reserve in advance!
Address: 3 Rue des Faussets, 33000 Bordeaux | Tel: +33 5 47 79 47 56
Hours: Thurs – Mon 7:30PM – 10:30PM
Chez Jean-Mi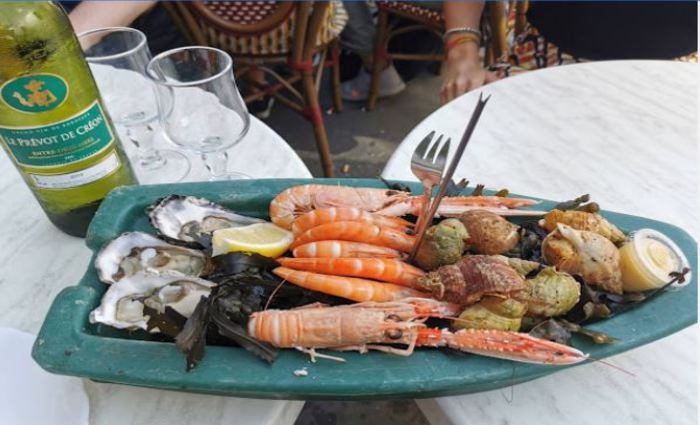 € | Seafood | Covered Market
Our next top spot is located in the Marché des Capucins, Bordeaux's largest market. Chez Jean-Mi is awesome because not only does it have great and cheap food, but going there will allow you to soak up the traditional French market atmosphere. Eat local with the locals!
Bordeaux is only one hour away from Arcachon, one of France's main oyster farming centers, so this stand receives extremely fresh seafood. At Chez Jean-Mi, you can expect to get six oysters, a glass of wine and bread for under ten euros! They also have other seafood options if you want to branch out from oysters. This place will get busy, especially on the weekends, so make sure to arrive a bit before the lunch crowd if you want a table.
Address: Marché des Capucins, Place des Capucins, 33000 Bordeaux | Tel: +33 6 81 20 24 49
Hours: Tues – Sat 7:45PM – 1:45PM
La Grand'Vigne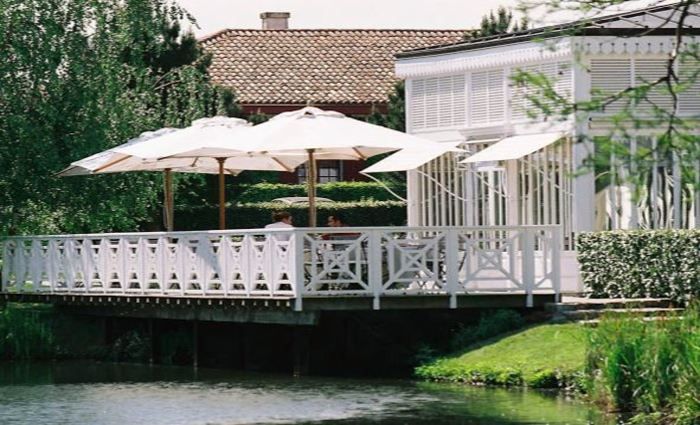 €€€€ | Fine Dining | Two Michelin Stars
A restaurant with two Michelin stars located in the middle of vineyards! If you want an exceptional fine dining experience in Bordeaux, this one's for you. La Grand'Vigne is located about thirty minutes outside of Bordeaux's city center. The restaurant, inspired by 18th century greenhouses, accommodates both indoor and outdoor seating in an elegant and relaxing setting.
You'll be able to taste dishes like langoustine tartare as a starter, and their specialty main course, smoked beef fillet over vine shoots. La Grand'Vigne is by far the highest quality restaurant on our list, and the place to go if you're looking for a special memory on your trip.
Address: Smith Haut-Lafitte, 33650 Martillac | Tel: +33 5 57 83 83 83
Hours: Wed- Fri 7:30PM – 9:30PM | Sat – Sun 12:30PM – 1:45PM | 7:30PM – 9:30PM
Chai les Copains
€€ | Casual French | Limited Outdoor Seating
You'll find Chai les Copains closer to Bordeaux's hip neighborhood, along the Garonne River. It's a small and unassuming restaurant frequented by locals. The service is excellent and very welcoming, and all of their food is homemade. Most of their menu is made up of classic French dishes, so you can expect to find items like steak, fish and a delicious chocolate mousse for dessert. A great place for a filling and chill meal!
Address: 1 Quai de Bacalan, 33300 Bordeaux | Tel: +33 5 56 04 55 27
Hours: Mon – Fri 9AM – 2PM | 7:30PM – 9:30PM