Looking to make the most of a trip to Brooklyn Heights? It can be challenging to find a truly delicious local spot to eat when you're exploring this beautiful residential area on your trip to NYC. Allow me to guide you to the best restaurants in Brooklyn Heights where I frequently enjoy tasting culinary delights.
---
The 11 Best Restaurants in Brooklyn Heights
Stretching from the Brooklyn Bridge to Atlantic Avenue, Brooklyn Heights is known for its picturesque brownstones and neighborhood feel. The area is home to many families and maintains a strong sense of community, despite being just one subway stop from busy Manhattan.
Given its residential vibe and small footprint, it's no surprise that the Brooklyn Heights food scene favors cozy, family-friendly restaurants. But whatever your dining preferences, this inviting neighborhood has a bit of something for every taste.
From outstanding food carts and homey pizza joints to bars on boats, here is the ultimate guide to the best restaurants in Brooklyn Heights.
Vineapple Café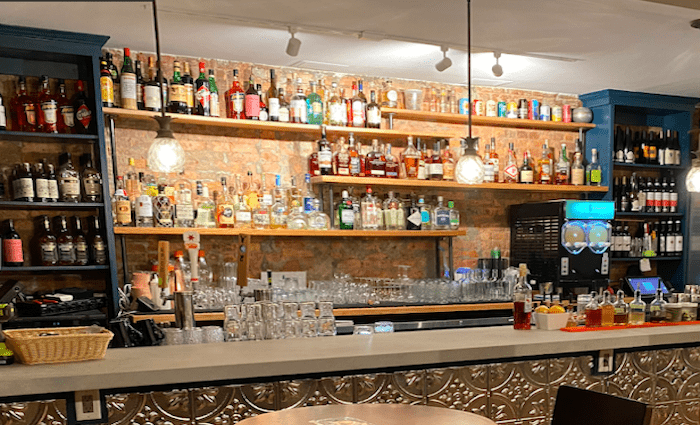 $ | Delicious Soups and Sandwiches | Lunch Favorite
Vineapple Café may seem like your typical café at first glance, but a meal at this hidden gem will quickly prove otherwise. Located on the corner of Pineapple and Henry Streets at the northern end of Brooklyn Heights, Vineapple Café is one of the neighborhood's best spots for lunch.
Try the soup and salad combo then treat yourself to one of their excellent desserts afterwards (the apple pie bread pudding is highly recommended).
Address: 71Pineapple Street, Brooklyn, NY
Dellarocca's Brick Oven Pizza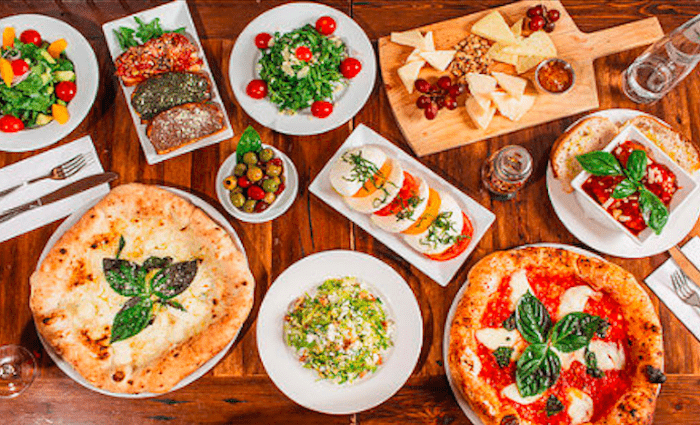 $ | Pizza | Fresh Pairings | Minimalist Pizza Cafe
Adored by locals, Dellarocca's is known for its consistency and homey feel. Good for a quick bite, a weeknight family dinner, or a casual date, this small pizza spot can always be counted on. Whether you choose a bit of spice with the Sopressata or go with the unusual Donna Amatrice topped with fried leeks, you are guaranteed to leave full and satisfied.
Address: 241 Hicks Street, Brooklyn, NY
Planning your Trip to New York City? Make planning easier with our recommendations for Where to Stay and the Top Things to Do in NYC this year!
Le French Tart Deli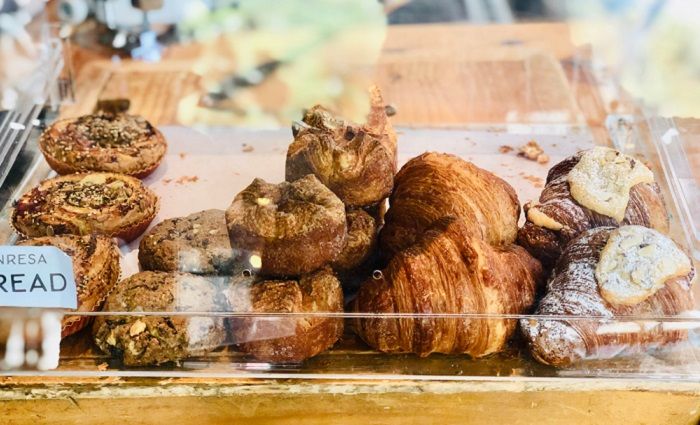 $ | French Deli and Bakery | Award-Winning Croissants
Save yourself a plane trip to France and walk down Henry Street instead. Le French Tart Deli, one of the area's newcomers, smells like the French pastry shop of your dreams.
Chef Laurent Chavenet's latest storefront (he has two others in other Brooklyn neighborhoods) boasts the best croissant in New York City (according to the NY Daily News), a wide selection of other pastries, as well as shelves stocked with famous French goods from gourmet mustards to Haribo gummies.
Address: 44 Henry Street, Brooklyn, NY

Colonie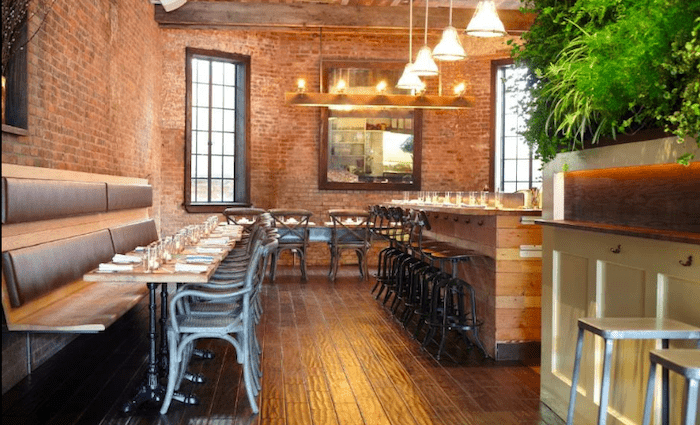 $$$ | New American | Locally Sourced
Colonie is one of the better-known restaurants in the area and a popular place for locals and visitors alike. With its sleek feel and sophisticated menu, this Atlantic Avenue hotspot feels more like a West Village or DUMBO eatery.
You'll see people of all stripes here and will probably run into a neighbor if you're local. Be sure to inquire about the specials and don't be shy about peeking over at the happenings in the open kitchen.
Address: 127 Atlantic Avenue, Brooklyn, NY

Chez Moi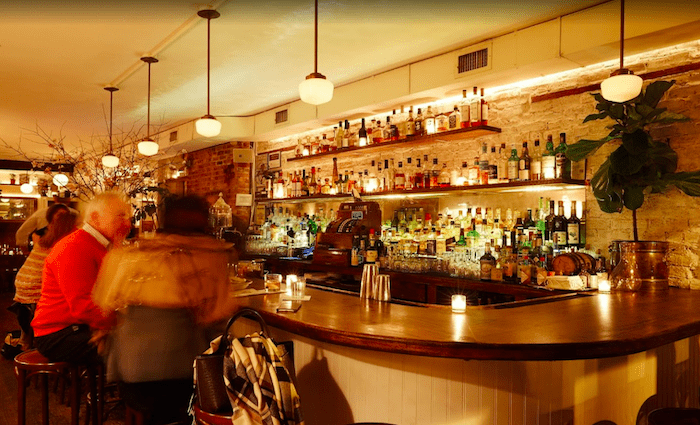 $$ | French | Romantic Vibes
Chez Moi feels like a quaint bistro crossed with a sultry bar. Classic French dishes like steak-frites and ratatouille are staples of the menu, but diners can also find unexpected surprises such as coconut curry and charred octopus.
The brunch menu is a blend of the usual – avocado toast and buttermilk pancakes – with a touch of French favorites including croque monsieur and quiche Lorraine. Enjoy bottomless coffee for less than $4 – an unbeatable deal in this pricy area!
Address: 135 Atlantic Avenue, Brooklyn, NY
River Deli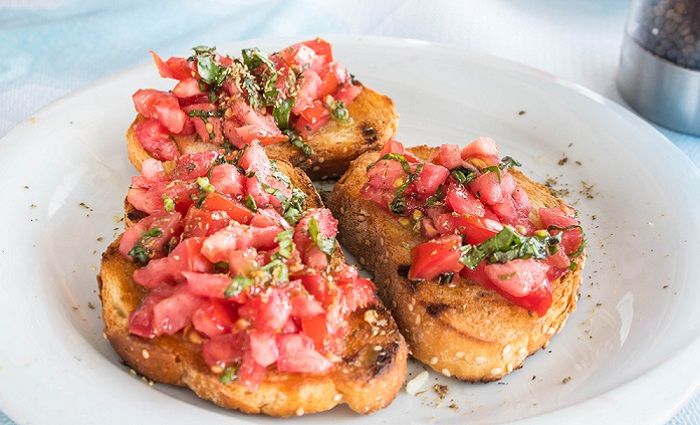 $$ | Sardinian | Cash Only
You won't find a sandwich counter at the River Deli, but you will find an ever-changing menu of Sardinian favorites. This unassuming, cash-only spot on residential Joralemon Street feels like dining at a friend's house – if that friend were an accomplished chef. Order up a deep bowl of tagliatelle or share a plate of bruschetta outside, inside, or at the inviting bar.
Address: 32 Joralemon Street, Brooklyn, NY
Henry's End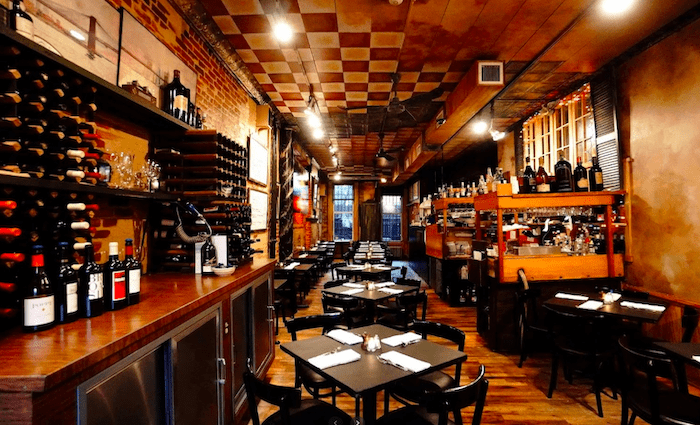 $$$ | American | Classic Feel
Stepping into Henry's End can feel a bit like going back in time. For nearly 50 years, this neighborhood institution has cornered the market on upscale dining without the fussy trappings. You won't get an interior worthy of Instagram here, but you will get consistently delicious food rich in sauces and a wine list that rivals the best of them.
Address: 72 Henry Street, Brooklyn, NY
Fornino Pier 6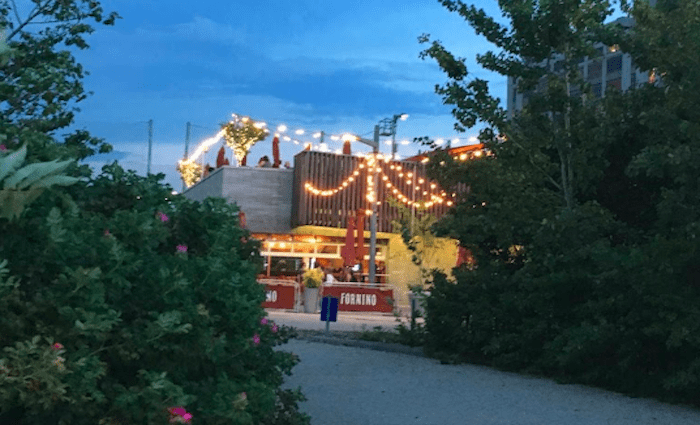 $$ | Pizza | Family Friendly | Open Seasonally
There is no shortage of pizza places in Brooklyn Heights, but Fornino distinguishes itself with its prime location. Situated at Pier 6 in Brooklyn Bridge Park, this seasonal outpost of the Greenpoint flagship is open from March through October.
Eat on the rooftop, downstairs, or outside on the adjacent patio while tucking into a Neapolitan-style pie. Fornino is an especially popular spot for families with young kids or those looking to take in the views of Downtown Manhattan and the Statue of Liberty.
Address: Brooklyn Bridge Park Pier 6, Brooklyn, NY
Boutros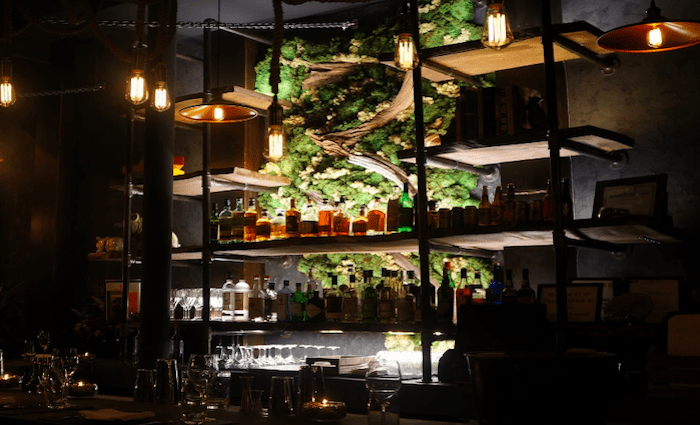 $$ | American and Middle Eastern Fusion
With its unusual offerings of New American and Middle Eastern cuisines, Boutros has one of those menus that will meet any picky eater's demands. Café by day, restaurant by night with brunch in between, this solid choice on Atlantic Avenue is a one-stop-shop.
While it can feel like Boutros doesn't quite know what it wants to be, its food offerings always deliver, most especially the Labneh crudité and pork chop.
Address: 185 Atlantic Avenue, Brooklyn, NY
Thai on Clinton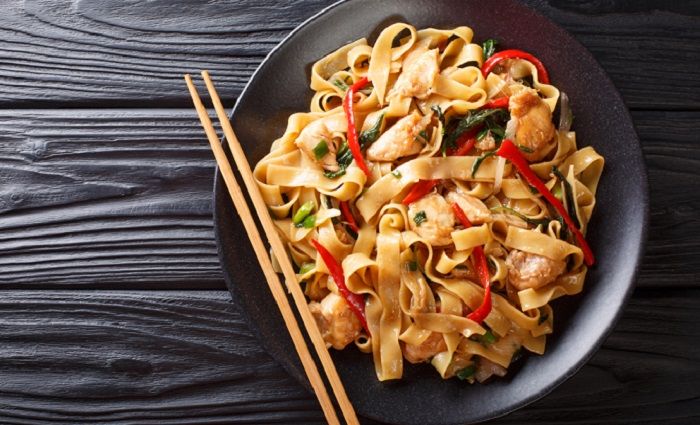 $ | Thai | Food Truck
This low-key food truck on the corner of Montague and Clinton streets never seems to not have a line. After sampling one of the many Thai dishes on the menu, it's obvious why.
The no-frills, top-notch menu of Thai favorites like Pad Kee Mao and Basil Fried Rice makes this one of the best deals in the neighborhood. Just plan a little extra time for the line of fellow foodies.
Address: 168 Montague Street, Brooklyn, NY
Noodle Pudding
$$ | Italian | Neighborhood Favorite
No website, no reservations, no credit cards, no problem. Noodle Pudding is one of those eateries that is so good, it doesn't need any frills. A small hole-in-the-wall Italian place on Henry Street, Noodle Pudding is a neighborhood classic that has been serving delicious pasta dishes to locals for decades.
Address: 38 Henry Street, Brooklyn, NY
Pilot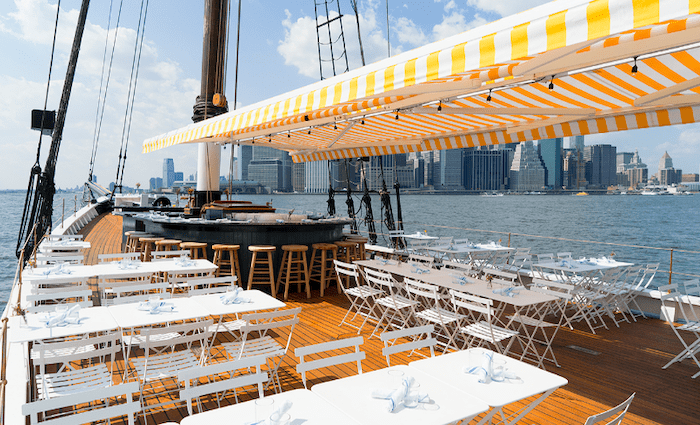 $$$ | Seafood | Seasonal Hours
This glossy, seasonal floating restaurant, housed in a wooden sailboat, is one of the best places in all of New York City for a waterfront drink. While Pilot has a cocktail menu as unique as its location, it also serves a delicious selection of maritime-inspired dishes including fresh oysters, caviar, and ceviche.
Don't miss an opportunity to soak in a sunset during the warmer months of April through October, when Pilot is docked at Pier 6 in Brooklyn Bridge Park.
Address: Brooklyn Bridge Park, Brooklyn, NY