Skiing and snowboarding at Lake Tahoe makes for the most iconic and memorable vacations. Alpine skiing above an incredible lake is hard to beat. Here in the Sierra Nevada mountains, you can ski at over half a dozen ski resorts and stay in awesome hotels throughout the area. Our list of the best ski hotels in Lake Tahoe includes some incredible places to stay at Lake Tahoe ski resorts.
---
The Best Ski Resort Hotels in Lake Tahoe
Lake Tahoe keeps things chill and challenging all at once. With laid-back California vibes and some of the most difficult ski runs in the country, you'll love your winter vacation here. Tahoe is home to several popular ski resorts like Heavenly, Northstar, Squaw Valley, and Kirkwood. But you might also be interested in Sugar Bowl, Mt. Rose, Diamond Peak, Aspen Meadows, and Sierra at Tahoe.
You'll need to choose your hotel based on the ski resort(s) you plan to visit. For instance, if you're planning to ski at Northstar, then you won't stay near Kirkwood, which is almost a couple hours away in good weather. South Lake Tahoe city is the biggest city in the area, and it sits at the base of Heavenly, which is the largest ski resort in Lake Tahoe. Here are some of the best ski hotels in Lake Tahoe for skiing.
Our Partnership with Booking.com. If you like our content, please book by clicking on our Booking.com links. The price is the same for you and we get a small commission that helps support our blog. We've partnered with Booking.com because they have the most options, great prices, and a solid loyalty program. Just about every hotel is on Booking so our recommendations are not incentivized.
The Elet Hotel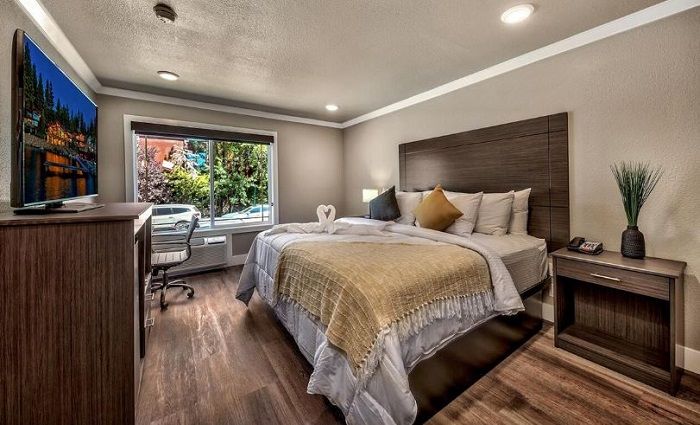 $$+ | 3 Star | Downtown Location | Surprising Value | Sleek, Modern Rooms
The Elet Hotel is a newer property in South Lake Tahoe that's ideally located. You're just a couple blocks from the Shops at Heavenly Village (and the Heavenly gondola), and a few blocks from the lake. The exterior reminds locals of many other hotels built in the 60s and 70s, but the interior proves it's all new. Most rooms have mini fridges and microwaves, but you might be able to grab a room with a full kitchen for the family.
Resort at Squaw Peak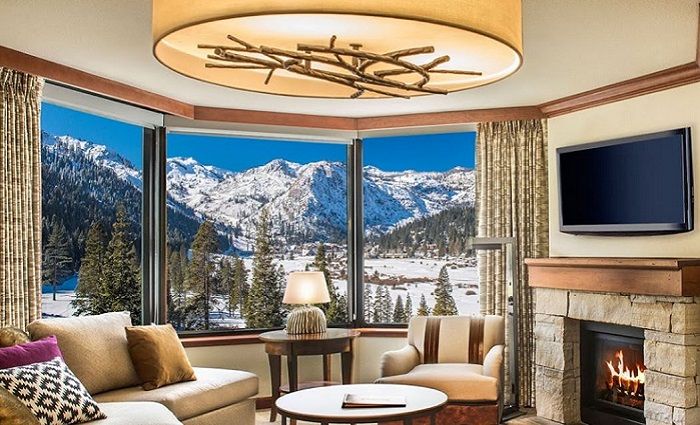 $$-$$$$ | 4 Star | Sells Out Fast | Picturesque Resort | Secluded Location | Ski-in/Ski-out
This hotel sits in a secluded area away from the Olympic Village and has its own chair lift to access secluded runs or the main ski resort. Fine dining, heated pool, ski-in/ski-out, onsite spa, custom furnishings, and epic vistas round out your stay here where you probably won't miss being near a busy village. You'll have local, made-from-scratch food from one of six on-site restaurants before relaxing in a fireplace suite or bi-level penthouse.
Edgewood Tahoe Resort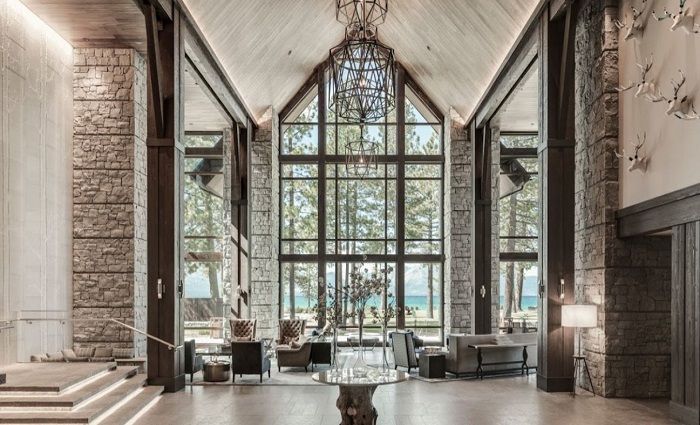 $$$+ | 5 Star | Luxury Villas | Lakefront Setting | On-Site Ski Butlers
Edgewood knows about mountain luxury and making memories. They have seasonal activities for guests like guided snowshoeing and story time with Mrs. Claus at Christmas. Not to mention the spa and beauty bar for adult relaxation after a day on the slopes. Did we mention the on-site ski butlers who deliver and adjust your equipment throughout your stay? All this at an incredible setting close to the lake and downtown South Lake Tahoe. It's truly one of the best hotels in Lake Tahoe.
Donner Lake Inn Bed & Breakfast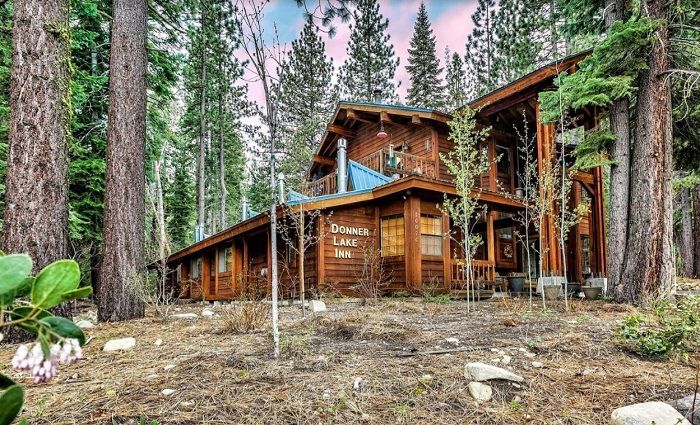 $$+ | 4 Star | B&B Luxury | Incredible Value | North Lake Tahoe Area
If you're heading to Northstar or Sugar Bowl and you're coming from the Bay Area, try grabbing a popular room at this little inn. It's just too cute, clean, and cozy to pass up. You can play games in the great room or head out cross-country skiing on the property before slipping into the hot tub. And the hot country breakfast each money is as good as you'd expect from a bed and breakfast.
Marriott's Timber Lodge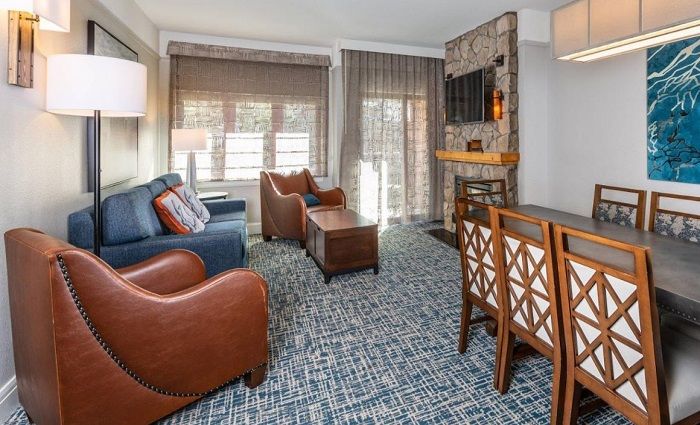 $$+ | 4 Star | Immediate Gondola Access | Bustling Vibes | Family Favorite
You'll find the Marriott's Timber lodge located next to the Marriott Grand Residences in downtown South Lake Tahoe. These two properties created the incredible shopping and dining experience tourists love to experience at Heavenly Mountain Resort. The villas here are modern and have fireplaces for extra coziness. There's an ice rink for evening fun and no resort fees to access the pools, which is awesome.
Heading to Lake Tahoe? Check out my other article Where to Stay in Lake Tahoe with info about the ski resorts!
The Landing Tahoe Resort and Spa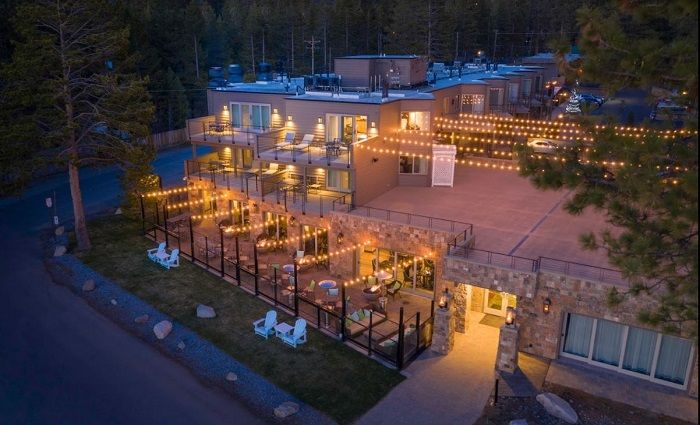 $$$+ | 5 Star | City Seclusion | Ultimate Luxe | Spa and Heated Outdoor Pool
If you crave a little solitude just beyond the hustle of the city, then stay at this indulgent, modern hotel. It's chic, cozy, warm, relaxing, and stylish all in one. The fireplace at Jimmy's Restaurant keeps the mountain living vibes going as you enjoy craft cocktails and locally sourced food. As a perk, brunch and happy hour are available all week long.
Red Wolf Lodge at Squaw Valley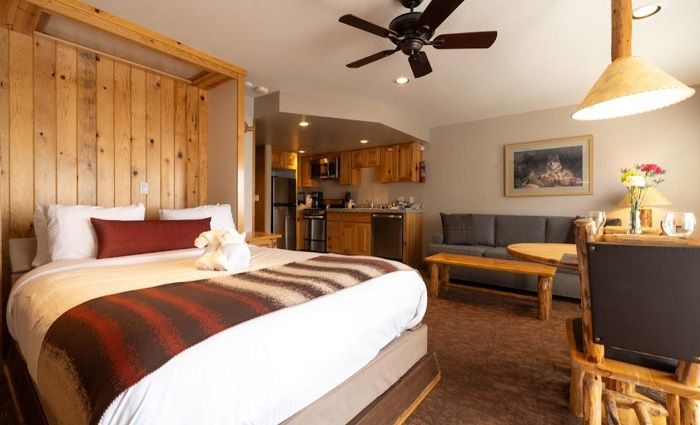 $$+ | 3 Star | Spacious Apartments | Rustic Charm | Ski-in/Ski-Out
Located on the west side of Lake Tahoe, Squaw Valley remains one of the favorite ski resorts for skiers. The Red Wolf Lodge here makes a great place to get cozy in the mountains of Olympic Valley. It's perfectly located for ski-in/ski-out access and shopping in the village. You get a fireplace and spa-style bathtub in each apartment, so you can enjoy your evenings even more. Even the smaller studio apartment has a Murphy bed and small kitchen for convenience.
Hyatt Regency Lake Tahoe Resort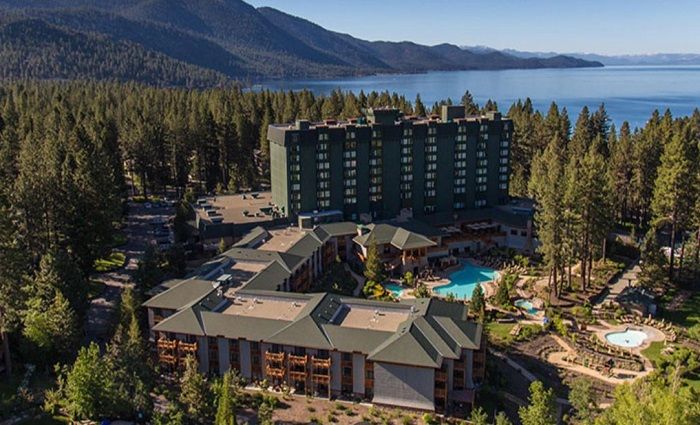 $$$ | 4 Star | Lakefront | Spa & Casino | At Incline Village
This Hyatt Regency offers a lot of bang for your buck. Since it's on the Nevada side of the border, you'll find an on-site casino here—if that's your thing. Otherwise, we like the location at Incline Village if you want to ski at lesser-known Diamond Peak Resort, head over to Northstar, or make the trek down to Heavenly—provided the roads aren't closed for bad weather.
You can choose to book a room, suite, or cottage on the lake just steps away. This hotel might not be the best location for skiing, but it offers a lot of value and can be a great choice when the other hotels are fully booked.
Deerfield Lodge at Heavenly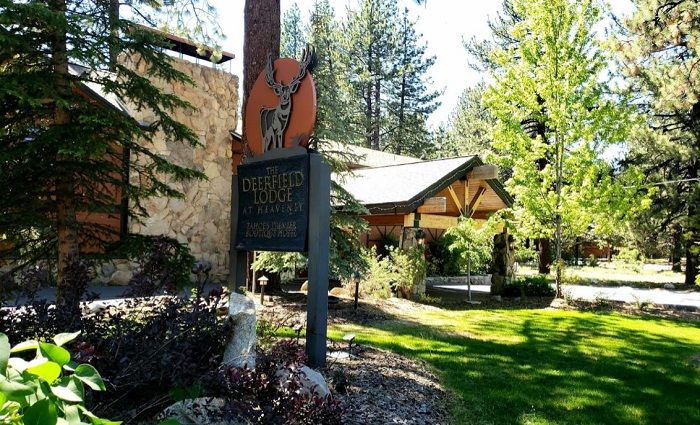 $$+ | 4 Star | All-Suite Hotel | Less Busy Location | Immaculate Rooms
You get top-notch service and suites here at the Deerfield Lodge. This awesome spot is located on one of the main roads up to Heavenly resort, which makes it a little out of the busy village but close to what you came for. Every suite has a fireplace and mini fridge, and many of them have private balconies too. Your dollar goes a long way towards intimate luxury here at a great price.
The Mountain Club by Kirkwood Resorts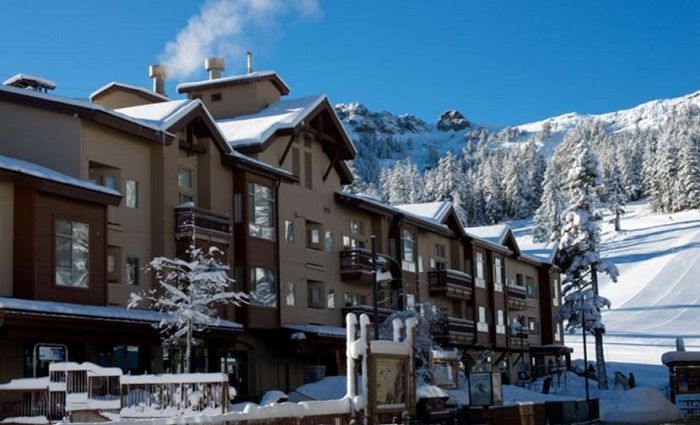 $$$+ | 3 Star | Best On Property | Ski-in/Ski-Out
If you're only planning to hit up Kirkwood Ski Resort, then you'll want to stay next to the slopes rather than coming down from South Lake Tahoe. While Kirkwood isn't as flashy as a resort like Northstar or Heavenly, you still have incredible mountain views and ski-in/ski-out access from your doorstep. All rooms have mini fridges and microwaves, so you can stock up at the local general store or keep leftovers from one of the half dozen restaurants nearby.
The Ritz-Carlton Lake Tahoe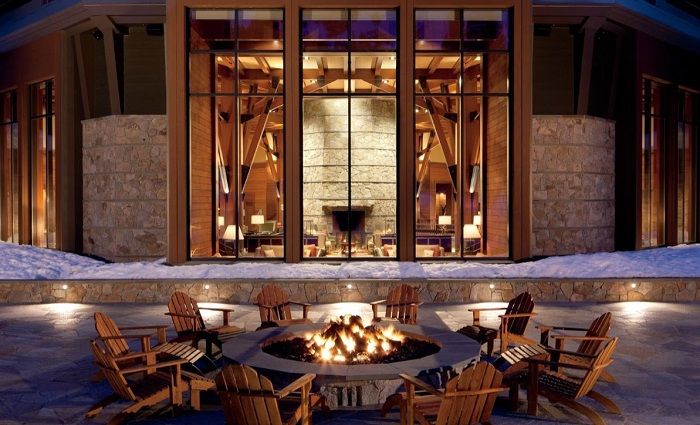 $$$$ | 5 Star | Ski-in/Ski-out | Mountain Luxury | Accommodating Service
The pristine location of this 5-star, luxury, mid-mountain resort at Northstar California Resort ensures this family-friendly hotel remains a popular choice. Rooms can sell out quickly, so book early if you want to stay at one of the best ski resort hotels in Lake Tahoe. Indulge in a spa treatment at the massive spa, go for a swim in the heated pool, or spend the day on the breathtaking slopes. And fine dining at Manzanita or the outdoor Backyard Bar & BBQ is a must.