If you are planning to visit the beautiful city of Edinburgh, we've got you covered for fun activities to do. This list comprises not only the top things to do in Edinburgh, but also the cultural gems located here. From the Edinburgh Castle to the Scotch Whiskey Experience, this list will provide you with the full Edinburgh experience.
---
Pro Tip: Bookmark this article if you plan on visiting Edinburgh or want to see the top things to do here! Also, if you're craving food here don't forget to check out our recommendations for the best restaurants in Edinburgh.
14 Best Things To Do, Eat, and Explore in Edinburgh
Edinburgh has one of the most interesting and historical atmospheres in the British Isles. Our list aims to shine light on the top things to do in Edinburgh with 14 distinct attractions. Certainly, visit these places and experience them! You won't be disappointed because each place is marvellous in their own way, whether it's enjoying nature or learning the history of Scotland.
You can explore and tour many places, for example: Edinburgh Castle, Forth Bridge, the Royal Botanic Garden, and on and on. There is an extensive amount of things to do here, which makes it difficult to reduce our list. In other words, you'll find plenty of fun, free, and interesting things to do in Edinburgh.
Our Partnership with Booking.com. If you like our content, please book by clicking on our Booking.com links. The price is the same for you, and we get a small commission that helps support our blog. We've partnered with Booking.com because they have the most options, great prices, and a solid loyalty program. Just about every hotel is on Booking so our recommendations are not incentivized.
14) Visit The Royal Botanic Garden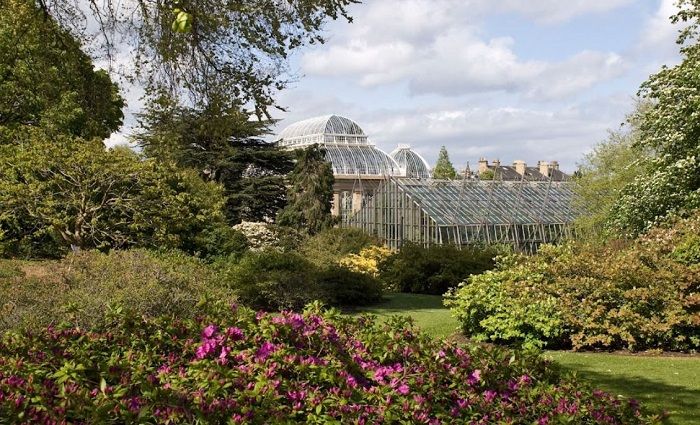 The Royal Botanic Garden is an essential place to visit in Edinburgh, because it dates back to 17th century. This attraction is both a tourist and local favourite. Carrying the beauties of the city, the Royal Botanic Garden is also a world-renowned scientific centre for plants.
You can expect many interesting and beautiful things to see at the Botanic garden. For instance, you can walk through the Arboretum which is filled with lush trees, the Chinese Hillside which is made up of rare and colourful plants, explore tropical plants, and more.
The Garden is open daily and the entry is free. There are two entrances to get here which are: the West Gate (EH3 5NZ) and East Gate (EH3 5LP). Buses are available for both gate entrances and you can also find bicycles at each gate to use. However, if you will come by car, you can only access the Garden's West Gate.
Address: Arboretum PI, Edinburgh
13) Eat At The Kitchin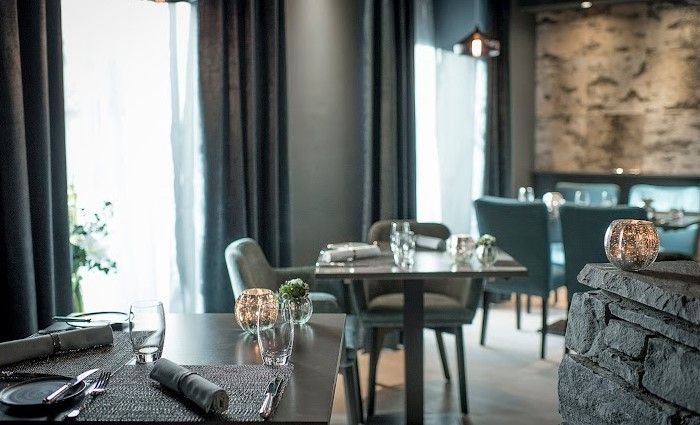 One of the most interesting things about Edinburgh and Scotland is the multicultural environment. This multiculturalism is also reflected with the many tasty culinary options in Edinburgh. For instance, the Kitchin intertwines French methods to Scottish food which transcends your taste buds to a new level.
However, the Kitchin is great for many other reasons. The Kitchin has held Michelin status since 2006 alongside with many other prestigious awards. This top restaurant is also special for its motto of "from nature to plate" which shows its freshness and daily selections.
If you visit the Kitchin you must try Wagyu which is formed of Highland Wagyu beef, truffle, and egg. This culinary experience goes well with wine and there are selections of must try wine pairings.
Address: 78, Commercial Quay, Leith, Edinburgh
12) Get a Room with an Historical Essence: 23 Mayfield Hotel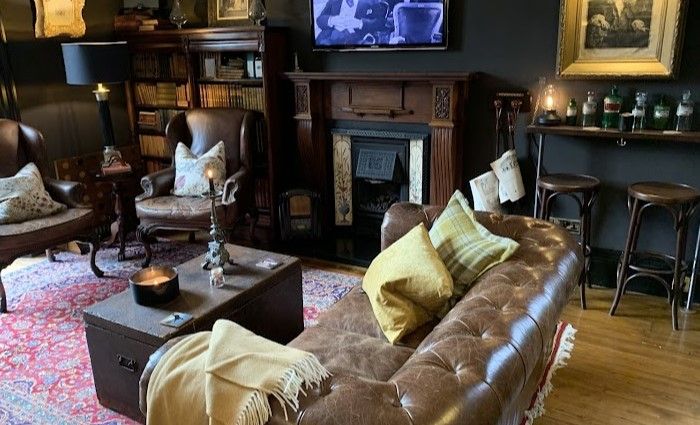 If you seek a hotel with an historical ambience and a comfy and relaxing atmosphere, 23 Mayfield is for you. This hotel is highly recommended as the best place to stay, because it embraces Edinburgh's history with its Victorian style.
Built in 1868, 23 Mayfield has the perfect central location if you want to stay in the City Centre. It's really close to Castle and Princes Street.
Scottish hospitality is very famous and is indeed present at 23 Mayfield with its family-run concept. You'll love the hand-carved mahogany furniture in each room too. For overseas visitors, remember that a twin room means two single beds and a double means one double bed to share!
Additionally, the breakfast here is award-winning and has many selections from champagne breakfast to steam porridge and more. But, you must try the "Eggcup Award Winning" for a scrumptious traditional Scottish breakfast.
11) Take a Creepy Tour of The Real Mary King's Close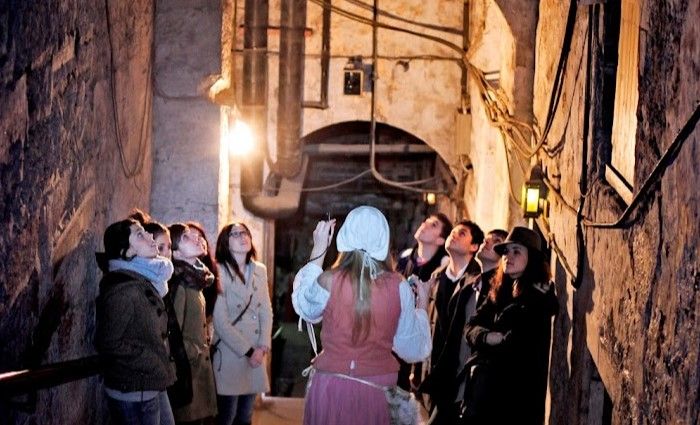 Edinburgh is famous for its underground tours with fascinating and entertaining experiences. The Real Mary King's Close is a top place to visit in Edinburgh as an underground tour located under the buildings of the Royal Mile. The Real Mary King's Close is the best tour of all our underground tours.
If you love a haunted and paranormal experience this attraction will knock your socks off! You can follow in the footsteps of former residents which make this experience ever so exciting.
For a historical and fun time, you can choose to tour with costumed guides. Some costumed guides are: the Plague Doctor, the Poet, and the Maid. After this fun and creepy tour, head to the gift shop and coffee shop that has locally sourced options to try.
Address: Warriston's Close, 2, High St, Edinburgh
10) Stay in the Hotel Where Harry Potter Came to Life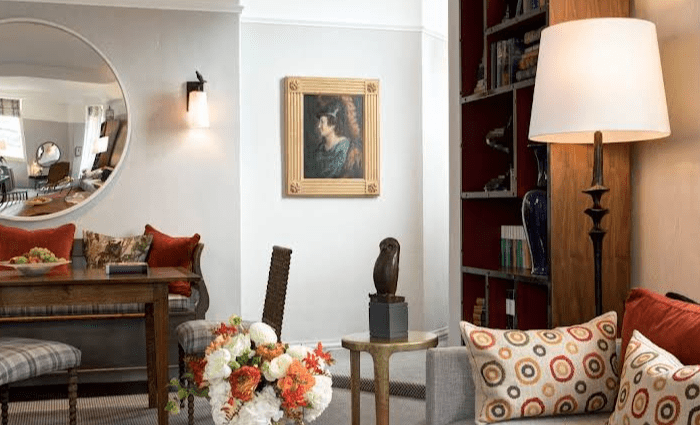 Certainly, Edinburgh is famous for the Harry Potter experience and a closer look into the world of J.K. Rowling. There are many attractions that encapsulate this experience in Scotland; however, the Balmoral Hotel is one of the most unique.
Why? Well, the infamous J.K. Rowling completed the Harry Potter series here, and there is a J.K. Rowling suite available for Harry Potter fans to stay in.
However, there are other reasons you should stay here too. For instance, the Balmoral Hotel is a five-star hotel and has a Michelin-starred restaurant. Also, many of the rooms in this hotel have the view of the Castle and Old Town. Don't miss out on this luxurious and charming stay.
9) Explore the Wonders of Calton Hill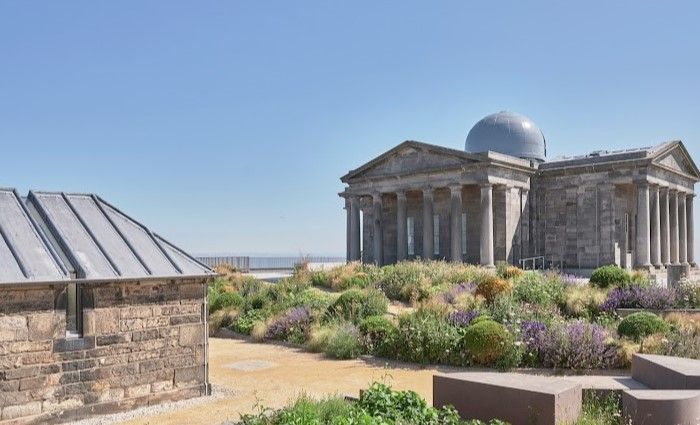 Scotland and Edinburgh is formed of marvellous hills and Calton Hill is one of them. In fact, the whole of Calton Hill is composed of major landmarks, commercial areas, and peaceful streets. For instance, there is the National Monument, the Collective Gallery, and more great spots. You can also walk through Calton Hill to have a free, fun, and healthy activity while viewing its marvellous wonders.
Most importantly, Carton Hill has panoramic views that are majestic and are great to take photos for Instagram memories at sunset. It's no wonder that Carton Hill is labelled as a UNESCO World Heritage Site, because of all the distinct areas and vistas it has.
Also, when at Calton Hill you can experience the Athenian acropolis architecture (the National Monument) while climbing the hill. You'll wonder if you stepped into Greece! If you're here in August don't miss out the Edinburgh festival shows. Some of these festivals are about art, films, and books, which will appeal to many travellers.
Address: Edinburgh EH7 5AA, Edinburgh
8) Walk through Princes Street
Do you love shopping or walking through a luscious green garden? Then, certainly a walk through Princes Street is the perfect thing to do for you. This street is formed of many shops, hotels (for example: The Balmoral Hotel), transportation, green parks, and more.
Princes Street is most importantly an icon of Edinburgh where many films have used this street for iconic Edinburgh scene. This street is indeed busy due to its fame and beauty.
Here are a few must-see attractions on Princes Street: Princes Street Garden filled with a lush green atmosphere and the Scottish National Gallery with amazing art selections. For some essential things to do here: shop at the National Scottish shops filled with whiskey options and cute souvenirs, then eat at any local café.
Also, don't miss out on the seasonal markets present at Princes Street Garden such as Edinburgh's Farmers Market.
Address: Princes St, EH2 2AN, Edinburgh
7) Indulge in The Scotch Whiskey Experience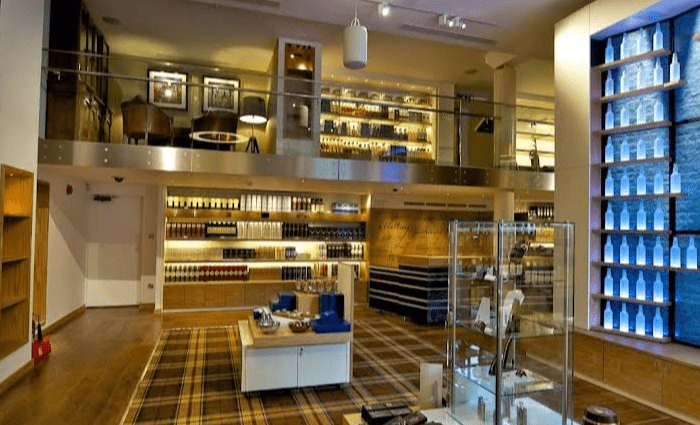 What is the national drink of Scotland you might ask? As a matter of fact, the preferred drink of Edinburgh and Scotland as a whole is whiskey. So why not experience this marvellous drink in the lands from which it was created!
The Scotch Whiskey Experience is a perfect way to tour, explore, taste, and learn about the wonders of whiskey. You can also be a part of the whiskey-making process and gulp on some delicious Scotch whiskies on the way.
Additionally, the Scotch Whiskey Experience provides a variety of tours, from Tasting Tales to The Taste of Scotland and more. The Scotch Whiskey Experience also is home to the World's Largest Collection of Scotch Whiskey, so there is an option for everyone who loves to booze their way through a city.
Address: The Royal Mile, 354 Castlehill, Edinburgh
6) Teatime at The Signet Library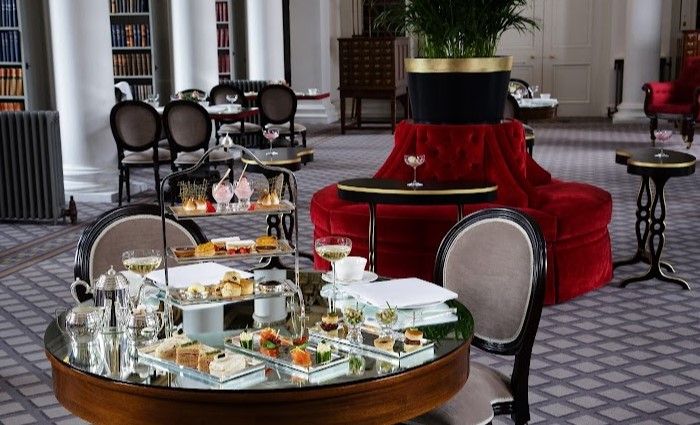 How about an afternoon of tea and other brilliant drinks and desserts in a unique setting with Georgian architecture? If that sounds fun, then head to the Signet Library to feel posh, luxurious, and pampered. The Signet Library has a deep historical essence stemming from Edinburgh's Golden Age. This iconic place has been home for ideas and knowledge to prosper.
Afternoon tea is a staple in Scotland, especially Edinburgh. As such, you must try afternoon tea at the Signet Library, because the tea is refreshing, lovely, and served with champagne.
The Signet Library is for everyone, but it has a secret: the TV show Outlanders featured the tea here. You don't have to be an Outlanders fan to taste this sensation. It's definitely worth it for anyone!
Address: The Signet Library, Parliament Square, Edinburgh
5) Visit The Forth Bridge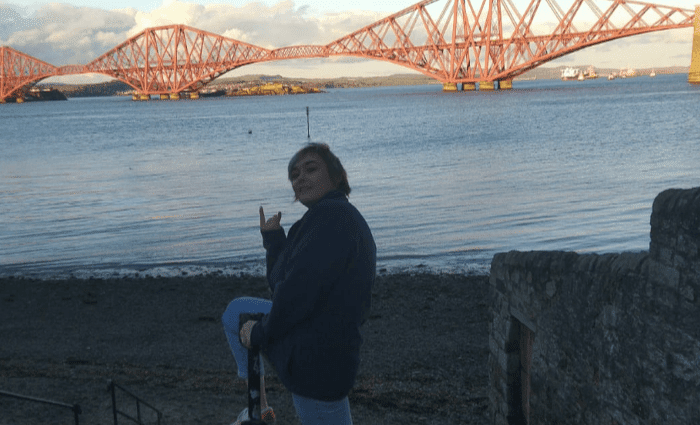 Located in Queensferry (North and South), Edinburgh, and dating back to 1890, this bridge is beautiful at any time of the day. Similar to Calton Hill, the Forth Bridge is also a UNESCO World Heritage Site with a strong historical background. Additionally, the Forth Bridge is both a local and tourist symbol and is featured on the Banknotes of Scotland.
What makes the Forth Bridge historical and important is because of its length. It had the world's longest bridge span of 541 meters (1,774 feet) when it opened in1890. Also, this bridge was the world's first major steel structure with intertwined cantilever designs.
Additionally, this bridge is fun to enjoy with local shops and cafes surrounding the bridge when you're ready for a quick bite or a cup of tea. Don't forget to take a photo and sit on the benches near the bridge where you can enjoy fresh sea air and a great view of sunrise or sunset.
Address: Forth Bridge, South Queensferry, Edinburgh
4) Taste True Scottish Cuisine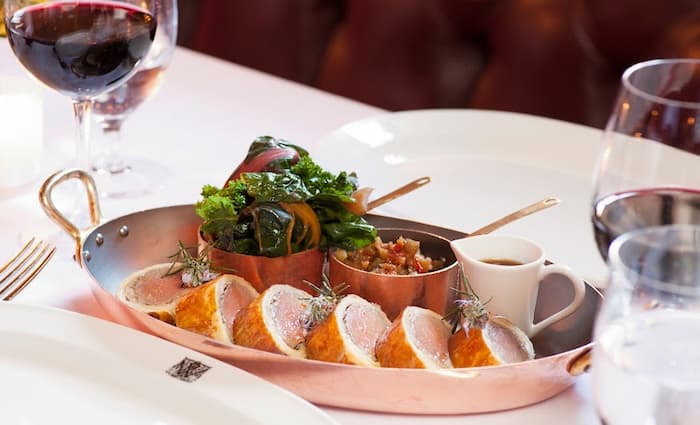 The Witchery is one of the top places to eat in Edinburgh, especially for a luxurious experience or fancy date night. The cuisine is delicious Scottish-based food from Scottish lobster to beef or lamb to haggis. However, you must try the pudding menu too. From cheese selections to ice cream, all of the choices are delicious here.
The Witchery by the Castle has a deep historical background too. In fact, the Witchery gets its name from the hundreds of people burned to death due to the belief that they were witches. This fine dining restaurant is available everyday where you can eat its award-winning a la carte menu with a warm, rich Scottish ambiance.
If you want to experience the full on Scottish foods in a single, tasty, filling bite either try: the Lamb Wellington or the Witchery Haggis. These foods will make you feel the Scottish culture and delicious fresh meat options found in Edinburgh and beyond the city boundaries.
Address: 352 Castlehill, Edinburgh
3) Climb an Extinct Volcano: Arthur's Seat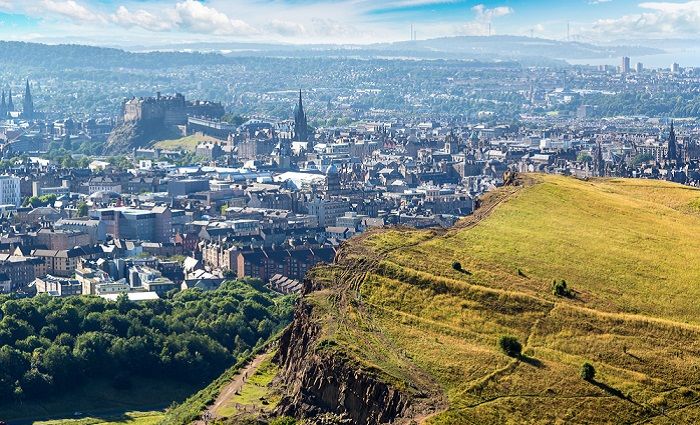 Legend has it that Arthur's Seat is named after King Arthur, and it might be one of the locations for Camelot in Edinburgh. When climbing and walking through this hill you can feel the mysterious atmosphere present here.
Arthur's Seat is Edinburgh's highest hill – an extinct volcano – and is part of Holyrood Park. This exceptional attraction is located in the heart of the city and is just a short walk from Edinburgh's Royal Mile. Arthur's Seat is also free, but I highly recommend a tour because the history of this place is both immersive and intriguing.
In short, you must climb Arthur's Seat for many reasons. However, one core reason is to see a 360-degree view of Edinburgh. If you plan to climb or walk here, don't forget to wear your comfy walking shoes!
Address: Edinburgh EH16 5HX, Edinburgh
2) Visit Historic Edinburgh Castle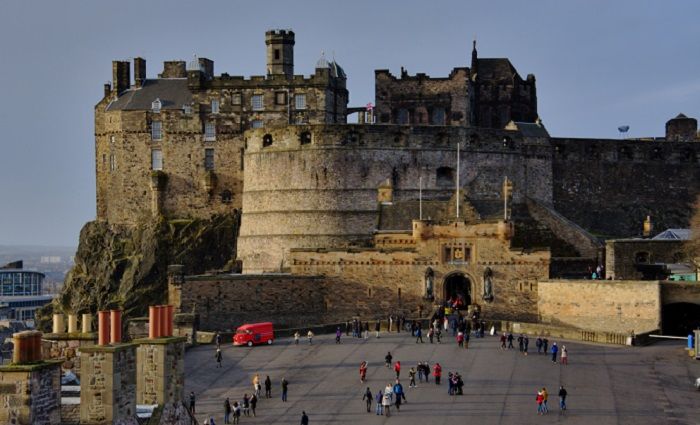 Edinburgh Castle is both a local and tourist attraction for many people and ties together the long history of Edinburgh and England. In fact, this castle is one of the oldest places still standing in the British Isles – initially built in the 11th century and added upon later. The castle was originally a royal residence, military garrison, prison, and strategic fortress and is still considered the most besieged fortress in Britain.
What also makes this castle a fantastic attraction is that it symbolises not only Edinburgh, but also Scotland with its legendary past by displaying its national identity, Scottish history, and power. It is no wonder that the Edinburgh Castle is the most visited place in Edinburgh, because it ties the symbolism, heritage, and the wonders of Edinburgh together.
If you are here during August, you must see the Royal Edinburgh Military Tattoo which is made up of a series of military bands who put forth an amazing performance. Also, the castle is located at the Royal Mile close to Old Town which makes it really central.
Here there are many things to do and see, for instance: eat at the castle, follow an itinerary like the Lang Stairs and Portcullis Gate, and visit the Great Hall. Use our helpful guide to visit the Edinburgh Castle.
Address: Castlehill, Edinburgh
Admission Fee: Adult £15.50, Concession £12.40, Child £9.30, and also family tickets are available
1) Explore the National Museum of Scotland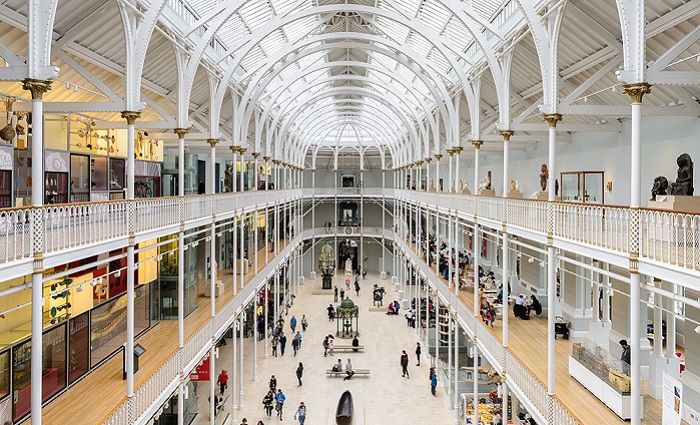 The National Museum of Scotland is without doubt a wonderful place to be in whether with family, friends, or by yourself. The entry is free and open daily from 10 am to 5 pm, which is perfect for families on a budget.
Moreover, this Museum intertwines Scottish antiques, culture, and history and is both fun and informative to explore. You'll enjoy exploring different periods of Scottish history, the marvels of space, natural wonders, clothing and fashion, and exhibits from around the world. Kids will enjoy seeing the T. Rex skeleton and Moby the whale's skull, while adults will appreciate the history of the royals like Mary Queen of Scots.
You can easily get to the museum by car, train, or bus since it's centrally located on Chambers Street which is easy to locate. When at the museum don't forget to eat at the Balcony Café if you get hungry, then visit the gift shop to find lovely souvenirs.
Address: Chambers St, EH1 1JF, Edinburgh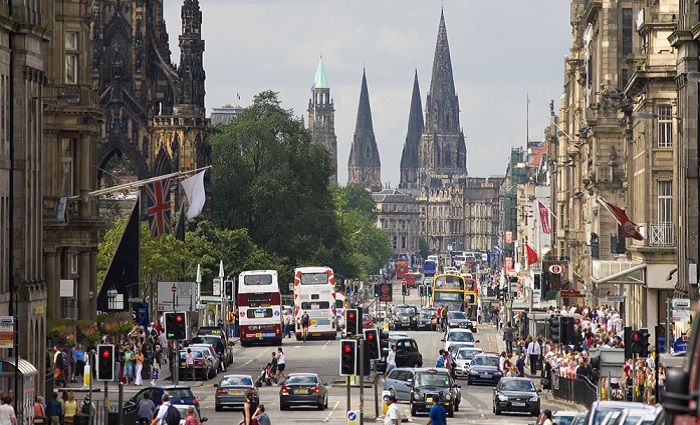 Find the best places to stay
Where to Stay in Edinburgh
Get to know the best areas to stay in Edinburgh. We've recommended our favorite hotels for those who love to stay in the busy city or out along the coast for more peaceful views of the sea.