Are you in dire need of a travel planner for your impending trip to Cork, Ireland? Well, worry not – because your local, Irish guide has just drawn up a list of the best areas and where to stay in Cork.
---
Pro Tip: Planning your trip to Ireland? It's easier to organize your trip when you have all your resources in one place. Bookmark this post along with our Cork Guide with more planning resources, our top tours and day trips in Ireland for a memorable trip, and the top things to do in Cork.
Where To Stay in Cork: Best Hotels and Neighborhoods
If you're thinking of visiting Cork, this guide will help you scope out the best neighborhoods to stay in, as well as top hotels, B&B's, and short-term rentals. Oh, and while you're here with us, check out our top places to stay in Dublin. I'm sure it will come in handy as you travel around The Emerald Isle. Now, down to business. Top Cork neighborhoods we'll cover:
Our Partnership with Booking.com. If you like our content, please book by clicking on our Booking.com links. The price is the same for you and we get a small commission that helps support our helpful blog content. We've partnered with Booking.com because they have the most options, great prices, and a solid loyalty program.
MacCurtain Street/ Victorian Quarter
Some say Cork city's Victorian Quarter is like Dublin's Temple Bar. So, whether you call it "MacCurtain Street," "The Victorian Quarter," or "V.Q.", the point still stands that it's Cork city's marketed culture hub. In the locale, you'll have a multitude of underground bars and Irish pubs to choose from, as well as hipster coffee shops, restaurants, and cafes for brunching. St. Patrick's bridge then links you up with the rest of the city, such as the High Street, and the quays.
In addition, V.Q. aka "MacCurtain Street," is long admired for its Victorian architecture. One can simply take a stroll around the street buildings and point out a never-ending horizon of sash windows, ornate gables, and pitched roofs. You can also catch a gig inside nearby "Everyman Theater", where Charlie Chaplin performed in his heyday. Overall, this highly desired quarter is the perfect place to base yourself, as you ramble around the beautiful Cork city.
Why I Love MacCurtain Street/ Victorian Quarter:
The tiny independent businesses like Badly Made Books and Vibes & Scribes
Cozy, live Irish music sessions in Sin é pub, and The Corner House Pub
Tons of hipster coffeehouses and bookshops
Steep and winding streets with clock towers and churches
The Cork city accents. Very singsong!
Attractions Near MacCurtain Street/ Victorian Quarter:
Mother Jones Flea Market
English Market
The Everyman Theatre
The Blarney Stone
Best Restaurants in MacCurtain Street/ Victorian Quarter:
Greenes Cork
Cask
The Glass Curtain
Son of a Bun
Moody Tapas Bar
Lab 82 Coffee
Dockland
Best Hotels in MacCurtain Street/ Victorian Quarter:
---
The Montenotte Hotel
€€ | 4 Star | Modern Interiors in Classic Building | Indoor Swimming Pool
The Montenotte is an 18th Century building that was once the home of a merchant prince. Today, it has been renovated into a chic and contemporary hotel that overlooks Cork city. The hotel boasts an indoor pool, a fancy elevated terrace, and a stellar bar and restaurant. Highly advised to book if you are looking to live the high life!
The Dean Cork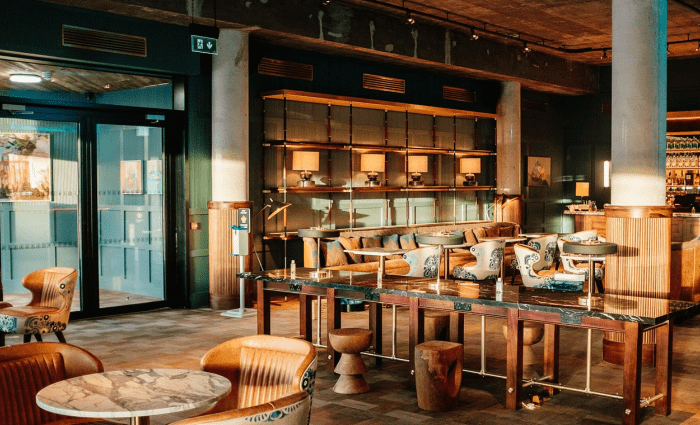 €€€ | 4 Star | Boutique Hotel | Rooftop Bar | Pool, Sauna and Gym
The Dean is a slick boutique hotel with moody interiors and a millennial feel. The hotel is in the heart of The Victorian Quarter and is only a 15-minute walk to Cork city center. Similar to its sister hotels in Dublin, The Dean Cork also has a rooftop bar, pool, sauna, and state-of-the-art gym. Perfect for couples of all ages.
The Address Cork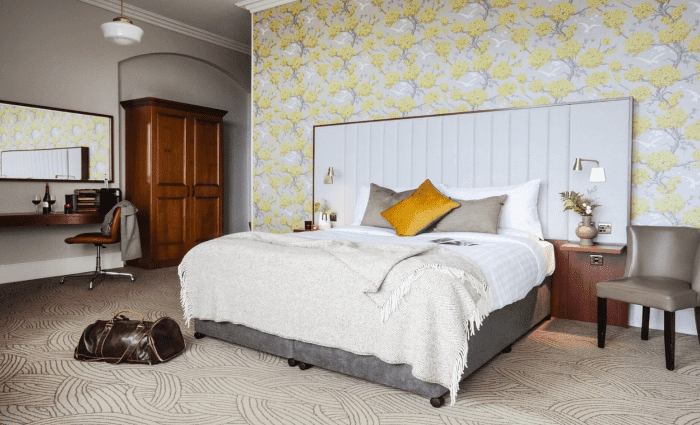 €€ | 4 Star | Victorian Redbrick Hotel | Elegant and Classic Design
The Address is a Victorian redbrick hotel that sits atop Military Hill, which overlooks Cork city. The hotel has been gorgeously renovated with things like kitsch wallpaper, period furniture, and bold design features in the lobby. Free off-street parking is also available at the hotel. The Address is a top pick for couples who appreciate the old mixed in with the new.
Cobh
Cobh (pronounced "cove") in Southern Cork is a coastal town that homes the second largest, natural harbor in the world. So, visitors can expect to have gorgeous, waterfront views from every hotel near the promenade. To be honest, people are obsessed with Cobh – and rightly so – for it has six islands that you can hop around by boat.
To talk briefly about the history of Cobh, you'll find it's bittersweet; 2.5 million people departed from the harbor during the famine of the 19th century, making it the most impactful port in terms of emigration. It must also be mentioned that one of Ireland's biggest natural attractions, "Fota Wildlife Park," is located on one of the nearby islands. You can see all sorts of animals here, from emu, kangaroo, bison, to rhinos and tigers.
Detailing the layout of Cobh's center, a prominent landmark is the St. Colman's Cathedral, which stands taller than the rest of the town. There is also a row of matchstick houses called the "deck of cards houses," which are painted in bright colors and sprawl down Kilgarvin's steep hill. On the whole, Cobh is an easy-going, postcard-worthy location and certainly, somewhere I'd go if I wanted a coastal landscape with romantic "sleepy town" vibes.
Why I Love Cobh:
Fresh air. Windy, seaside town in one of the most Southern parts of Ireland
The sense of tranquility, safeness, and happiness in the town – a slow way of life
The welcoming community who are well used to visitors from out of town
Being able to take boat trips and go island hopping
Attractions Near Cobh:
Fota Wildlife Park
Cobh Rebel Walking Tours
Spike Island Tours
"Deck of Cards" houses
Curraghbinny Woods
Best Restaurants In Cobh:
Cuppacity
Jacob's Ladder
Seasalt
Ellen's Kitchen
Harbour Brown's Steakhouse
Scoops Gelato
Best Hotels In Cobh:
Commodore Hotel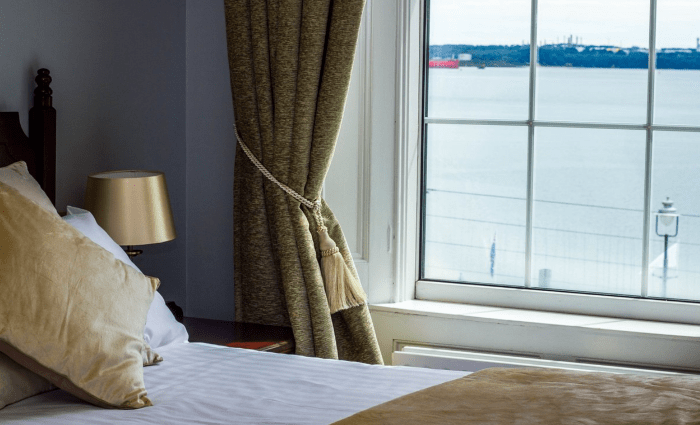 € | 3 Star | Older Design | Rooftop Garden | Waterfront Views
Guests staying at the no-frills Commodore hotel are here for the central location and stunning waterfront views over Cobh harbor. The decor is a little dated, but you'll find it still has all the charm of an old seaside hotel. Furthermore, the Commodore is just a 10-minute drive from Cork's main attraction 'Fota Wildlife Park.' I highly recommend this hotel for older couples or anyone who wants to see the second largest harbor in the world from their window.
West Beach House – Sea Views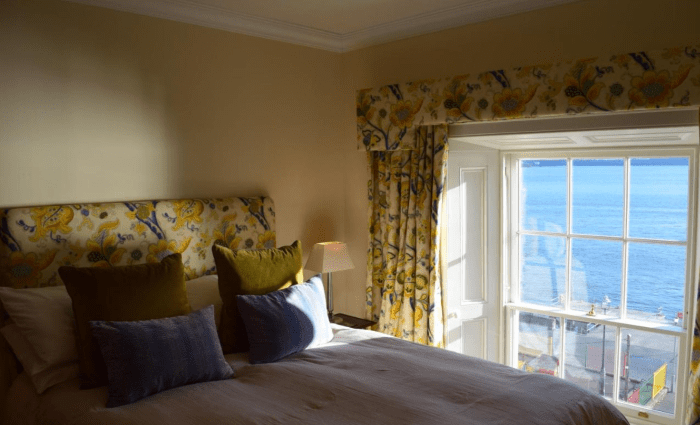 € | Boutique B&B | Victorian Seaside Architecture | Classic | Waterfront Views
This boutique B&B is excellently located just 600 meters from the town center's St. Colman's Cathedral, and 200 meters from Cobh Heritage Center. Just like the aforementioned Commodore Hotel, you'll also wake up to harbor views from your bedside window. Regarding the interior design, this boutique B&B has been elegantly redesigned as modern-meets-classic. I think couples of all ages will adore it here, especially those who enjoy a cozy-chic layout.
Fota Island Hotel and Spa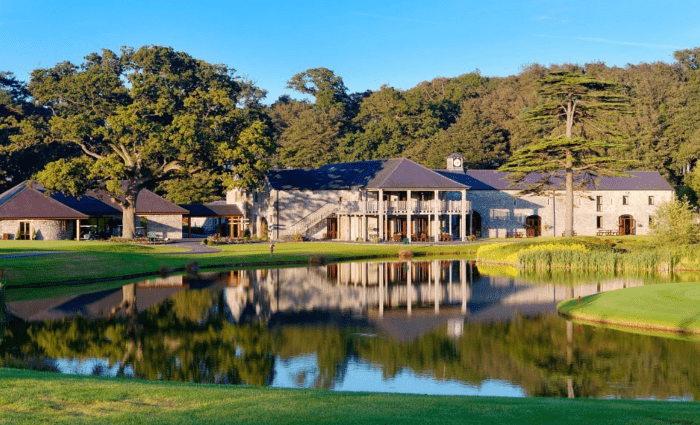 €€€ | 5 Star | Hotel, Resort, and Spa | Contemporary | Golf Course | Swimming Pool
There is much to do at Fota Island Resort and Spa. First of all, it's right by Fota Island Wildlife Park, which is one of Cork's main attractions. The hotel itself has three different golf courses, a luxury spa, a pool, and a fine dining restaurant. Guests can also choose to stay in self-catering lodges or hotel suites. Highly recommended for families, couples, or anyone who likes to have an abundance of things to do.
Kinsale
Kinsale, in Southern Cork, is a medieval fishing port and a starting point to the iconic "Wild Atlantic Way" road trip. The most revered thing about Kinsale (apart from the glorious harbor that hugs the town), is the abundance of houses painted in electric colors like pink, orange, cobalt blue, neon-green… There's also plenty of traditional Irish architecture in the area, such as thatched cottages with stucco walls, which differs from the usual colonial buildings you see around Irish towns and cities.
Overall, Kinsale is full of things to do – whether it be scuba diving, abseiling, kayaking, shopping for artwork, making pottery, or simply listening to Irish music in a cozy pub. Furthermore, the food scene is outrageously good. It's been hailed as "the gourmet capital of Ireland." This includes Michelin star restaurants, as well as more budget-friendly eateries. No matter what you do in Kinsale, you're bound to make lifelong friends from all over the world! It's the happiest town I've personally ever been to.
Why I Love Kinsale:
A cute and well looked after seaside town
Really colorful neon painted houses brimming with character
Lots of ancient thatched cottages – which is rare to find nowadays
You can meet people from all over the world in Kinsale's tiny Irish pubs
There's an amazing food scene (from Michelin Star restaurants to classic pub food)
The locals are so welcoming and they value the Irish-American connection
Attractions Near Kinsale:
Kinsale Mead Co.
Scuba diving excursion
Kayaking and/or abseiling trips
Ringfinnan Garden of Remembrance (343 trees have been planted for each firefighter that died in the 9/11 terrorist attacks in New York)
Charles Fort
Weaver's of Ireland (where you can buy traditional Aran sweaters)
Irish Veterans Museum
Blacks Brewery
Kinsale Pottery and Arts Centre
Best Restaurants in Kinsale:
Bastion (Michelin Star)
The Supper Club
The Black Pig Winebar
Max's (Michelin Star)
CRU Winebar & Bistro
Finns' Farmcut (Michelin Star)
Best Hotels in Kinsale:
Pier House, Kinsale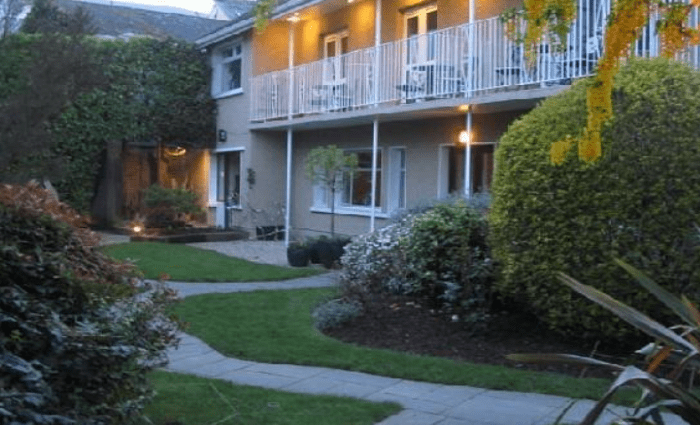 €€ | 4 Star | Guesthouse B&B | Family Run | Located in Heart of Kinsale Town
Pier House is located in the heart of Kinsale town. The B&B is hosted by the husband and wife team, Ann and Pat Hegarty, who have refurbished their property to a superior standard. The decor can only be described as "contemporary coastal". A stay at Pier House would suit couples who love fresh, light, and airy rooms with the best Irish hospitality.
Perryville House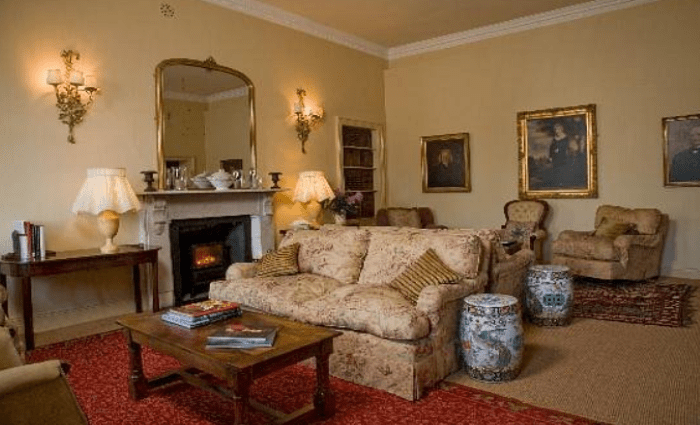 €€€ | 4 Star Hotel | Period Townhouse | Views of Kinsale Harbor
Perryville House is a boutique hotel that overlooks Kinsale harbor and town. Some rooms have their own private balconies over the water, where you can watch all the moored yachts on the marina. The rooms are regency style and they are as elegant as they come (four-poster beds, chaise lounges, et cetera). Worth noting that Perryville hotel also does a great breakfast. Perryville is highly recommended for older couples or anyone who loves British colonial architecture.
Giles Norman Gallery & Townhouse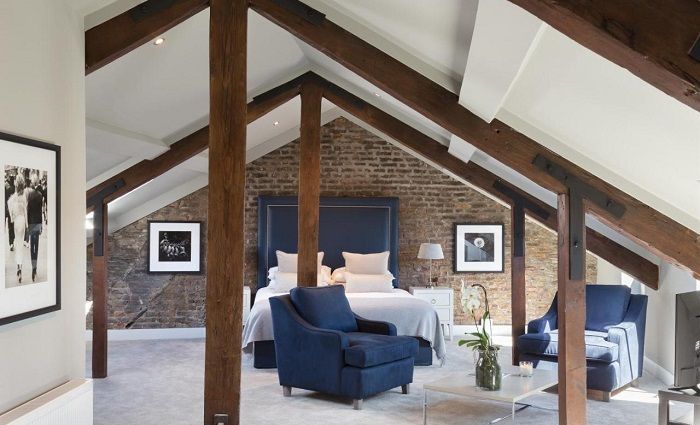 €€ | Boutique Guesthouse | Georgian Architecture | Sleek and Contemporary
Giles Norman is a celebrated local photographer who runs a townhouse in tandem with his studio downstairs. He has curated each suite in his guesthouse to match his artistic style. The Georgian premises also overlooks Kinsale harbor and has a very central location. This is a must-do for design enthusiasts who love a masculine and paired back style.
Youghal
Youghal (pronounced "y'all") is a quaint and highly popular seaside town in East Cork. Its formal origins date back to the Viking raids of the 11th century and, as a result, it has a handful of historic attractions to its name. One, for example, is Youghal's famous Clock Gate Tower, which was used as a prison for Irish freedom fighters during the Irish rebellion of 1798. The other distinctive feature of Youghal is its maritime landscape. At the edge of the town lies a port, harbor, numerous beaches, and a lighthouse (which has been going strong since 1202).
Regarding cultural activities in Youghal, there are many medieval pubs to frequent, especially on the main street. You'll neither have a shortage of cafes, restaurants, or takeaways in the area. Locals have read the demand and thus given the public a lot to chose from. Personally, my favorite part about Youghal is how it combines the roaring, wild, Atlantic seascape with the archetypal stone walls and winding streets of a rural, Irish town.
Why I Love Youghal:
The weekly festivals and events
Youghal's small seaside town vibe (beaches, the harbor, boats, sand, salt, sea, wind)
The main street in Youghal where The Clock Tower is. This street is the epitome of "chocolate box" Ireland
Cozy nights and live Irish music at The Nook pub, aka Treacy's Bar
A welcoming local community with strong Irish-American relations
Attractions Near Youghal:
Backwater River Cruises
The Ardmore and Ballycotton Cliff Walks
Youghal Clock Gate Tower
Youghal's Beaches (there are four)
Sea diving off a charter boat
The Wildflower Creative
Youghal Golf Club
Best Restaurants in Youghal:
Clancy's Bar and Restaurant
Ahern's of Youghal (Michelin Star)
Fantastic Flavours Ice Cream Parlour
Priory Coffee Co.
Best Hotels in Youghal:
Abbey View House, Youghal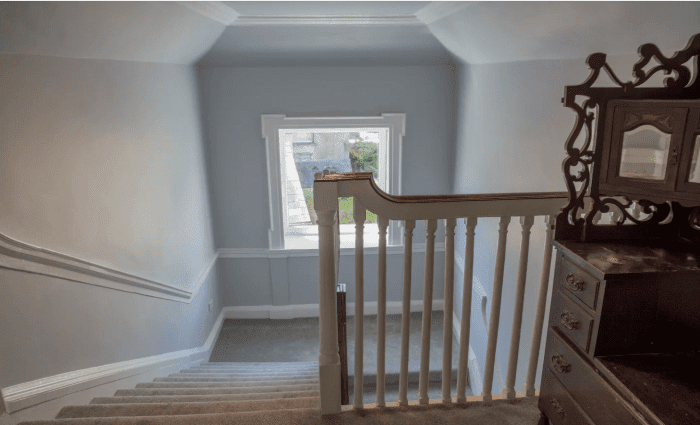 € | B&B | Child Friendly | Classic Meets Contemporary | Youghal Town Center
Abbey View House is a basic but clean accommodation that provides self-catering lodgings or regular en suites. The stone facade of the house is set right on the road of Youghal's town center and is less than a mile to the water at Youghal's Front Strand. Abbey View House would therefore suit anybody looking to save a few euros, whilst also being able to experience comfort and opulence.
Avonmore House, Youghal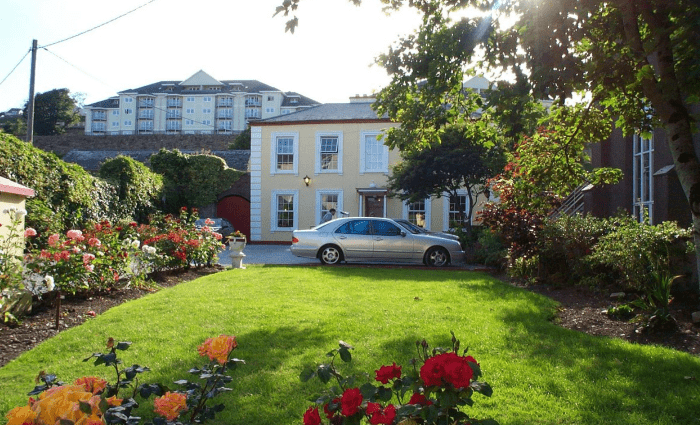 €€ | 4 Star Guesthouse | Standard Rooms | On Grounds of Former Franciscan Abbey
Avonmore House was built in 1752 on the grounds of a former Franciscan Abbey. Today, it provides excellent bed and breakfast accommodation for visitors to Youghal. The rooms are a bit dated but the hospitality is exceptional here and the staff goes out of their way to make you feel welcome. Highly recommended for people who value customer service and old-school Irishness, over slick and modern hotels.