Whether or not you consider breakfast the most important meal of the day, there's no denying that a good breakfast is the best start to a full day of sightseeing. From French bakeries to style American diners, read on to discover our list of the best places to eat breakfast in Paris.
---
Pro Travel Tip: Looking to enjoy the best food in Paris? We recommend joining our Le Marais Food Tour and enjoy all of the local delicacies, including falafel, oysters and champagne.
The 11 Best Breakfast Spots in Paris
A typical French breakfast usually consists of a tartine (bread slathered with butter and/or jam) or a classic pastry, such as a croissant or pain au chocolat. Paris's cafés have started to branch out a bit more in recent years, especially as brunch has become more popular. While pancakes and bacon are still not really a "thing" in France, they're fairly easy to find if you look in the right places. We've compiled a mix of restaurants offering both French and American breakfast specialties that are sure to please everyone in your travel group.
Holybelly 5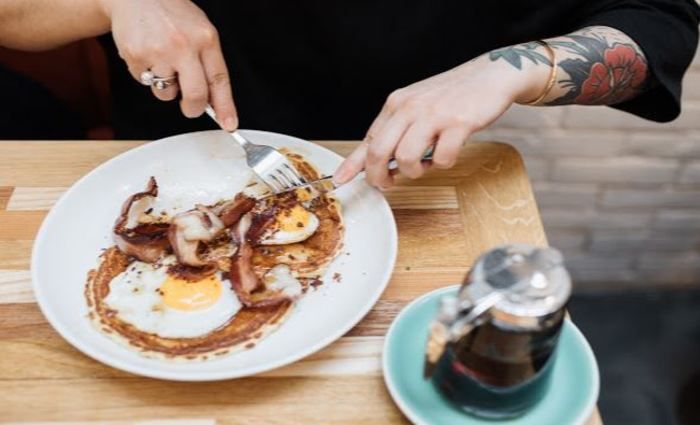 €€ | American Style | No Outdoor Seating
Holybelly's owners were inspired to start their own café after spending some time in Australia, where good coffee shops and a hearty breakfast are the norm. The food here is similar to a traditional American style breakfast: bacon, eggs, sausage, pancakes and more can be found on the menu.
Over the past few years, Holybelly has become somewhat of an institution for breakfast and brunch lovers in Paris. The vibe is relaxed and friendly, and the interior could be described as a slightly upscale diner feel. There's usually a line out the door, but if you have some time to spare, the wait is worth it.
Address: 5 Rue Lucien Sampaix, 75010 Paris | +33 1 82 28 00 80
Hours: Mon – Fri 9AM – 5PM | Sat – Sun 10AM – 5PM
Du Pain et des Idées
€€€ | French Bakery | Limited Outdoor Seating
Du Pain et des Idées has long been hailed one of the top bakeries in Paris, both by locals and by Americans like Anthony Bourdain. Their chocolate and pistachio escargot (a spiral-shaped pastry) is a client favorite, but they have dozens of options.
Note that this is a French style bakery, so you'll need to order and then take your food with you. If you're lucky, you can snag one of the spots on their outdoor benches.
Address: 5 Rue Lucien Sampaix, 75010 Paris | +33 1 42 40 44 52
Hours: Mon – Fri 6:45AM – 8PM
The Hardware Société Paris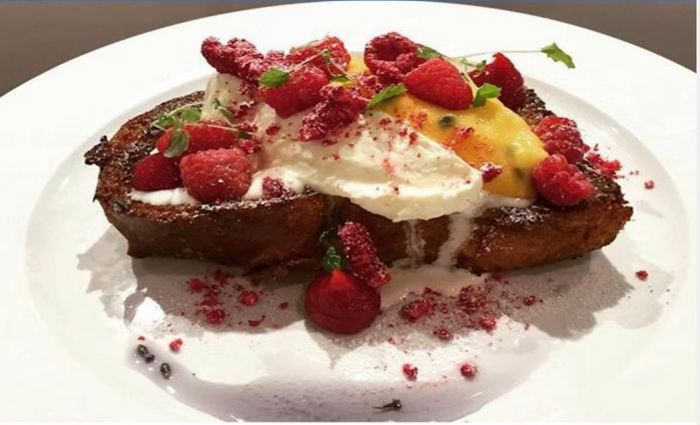 €€ | French Bakery | Limited Outdoor Seating
This delicious breakfast spot is located just a few steps from the Sacré-Cœur Basilica in Montmartre. Opened by an Australian couple residing in Paris, the owners proudly serve their food as a fusion between Aussie and French classics. Some of their menu items include boiled eggs with smoked salmon, crème fraîche blinis, and various pastries. They also have a diverse drink menu, offering favorites like hot chocolate, smoothies and brunch cocktails.
Address: 10 Rue Lamarck, 75018 Paris | +33 1 42 40 44 52
Hours: Thurs – Mon 9AM – 4:15PM
Café Oberkampf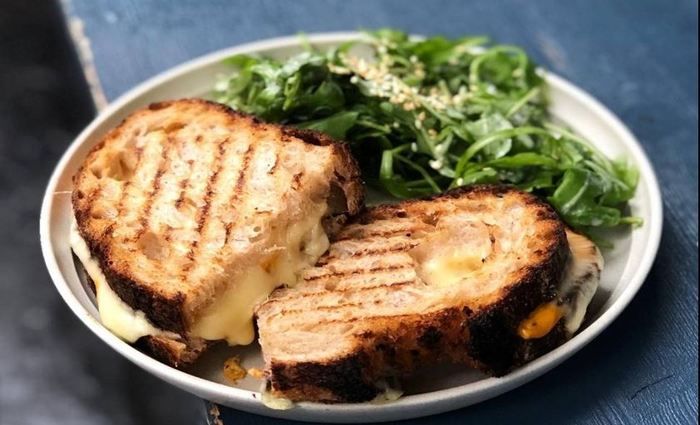 €€ | Breakfast & Brunch | No Outdoor Seating
The perfect place for a healthy breakfast that's more than your typical bakery, but not quite as heavy as a diner. Here you'll find a somewhat limited but mouthwatering menu that includes items such as chocolate granola, banana bread, tartines, focaccia, and their signature 'Lost in Cheeseland' – a grilled sandwich with three cheeses, pickled cucumber and chili jam. Customers also rave about their coffee.
The café is definitely on the small side, so we recommend arriving early if you don't want to wait in line.
Address: 3 Rue Neuve Popincourt, 75011 Paris | +33 1 43 55 60 10
Hours: 9AM – 4PM Every day
Breakfast in America
€€ | American Diner | Limited Outdoor Seating
As much as you might love trying new food while traveling, sometimes you also need a taste of home. Breakfast in America's owner, originally from Connecticut, was inspired to open this spot after realizing how much he missed a good ol' American breakfast while living in Paris. The result is a near perfect replica of an American diner, complete with red booths and retro diner bar stools. Expect all of the typical diner fare, including bottomless cups of coffee!
Breakfast in America actually has two locations (one in the Latin Quarter and one in the Marais), but we're including details for the original Latin Quarter location here.
Address: 17 Rue des Écoles, 75005 Paris | +33 1 43 54 50 28
Hours: 8:30AM – 11PM Every day
Happy Caffé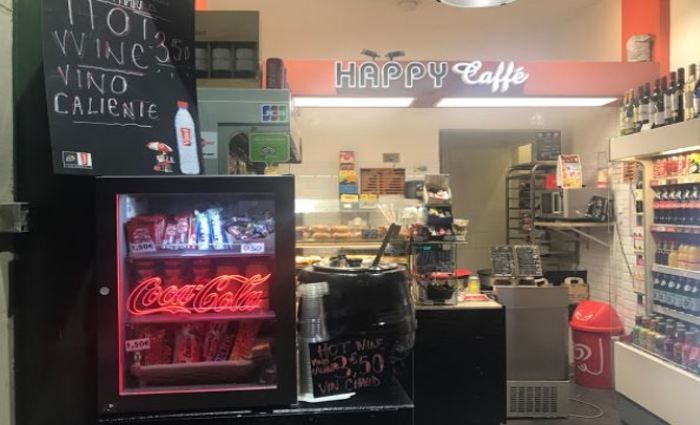 € | Crêpes & More | Some Outdoor Seating
If crêpes are calling your name for breakfast, you've found your place! Happy Caffé is a tiny, very casual spot, but it's ideal for a cheap breakfast or when you want to take something to go. They specialize in crêpes (they'll make them right in front of you), but also offer donuts and other pastries.
True to their name, the staff here is always in a good mood and incredibly helpful. Your day is sure to get off to a good start if you stop in!
Address: 214 Rue de Rivoli, 75001 Paris | +33 9 53 52 96 91
Hours: 8:30AM – 7:30PM Every day
5 Pailles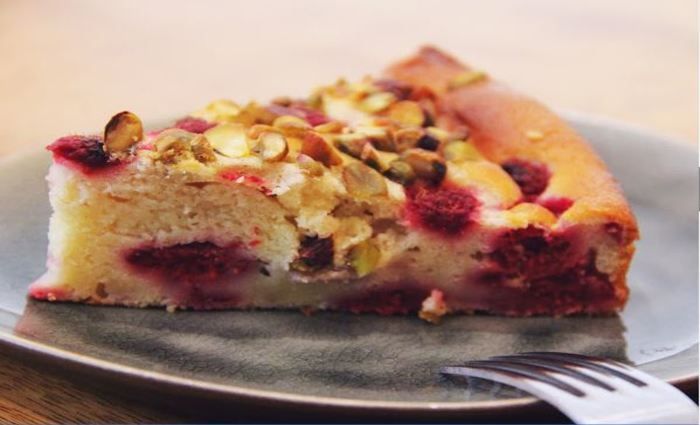 €€ | American & Turkish Fusion | Limited Outdoor Seating
5 Pailles serves specialty coffee and all day brunch, inspired by Turkish and American food. They have a few unique items on their menu, like an egg burger and shakshuka, made by simmering tomatoes, onions, garlic, spices and gently poached eggs. Their coffee comes from a variety of European roasters.
The neighborhood is a bit off the beaten path in a non-touristy zone, but you'll still be in the city center and not too far from other hotspots.
Address: 79 Rue du Faubourg Saint-Denis, 75010 Paris
Hours: Mon – Fri 9AM – 3PM | Sat – Sun 10AM – 3PM
Jozi Café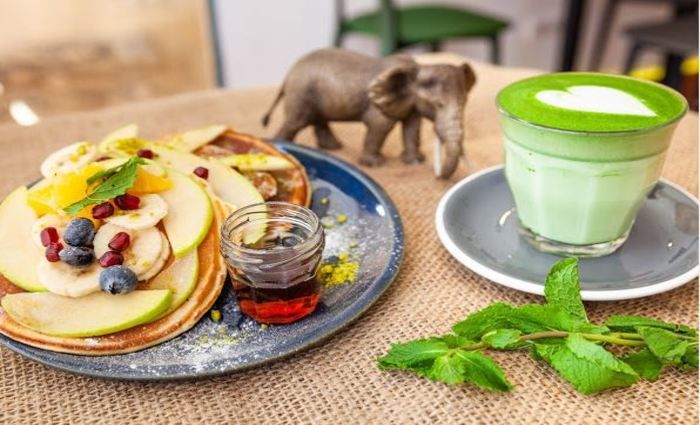 €€ | Healthy Bites & Coffee | Some Outdoor Seating
Tucked away right behind the famous Panthéon building, Jozi Café serves homemade food with fast service. Their avocado toast, pancakes and muffins are all high quality, as is their coffee. If you're looking for brunch, they offer avocado toast, pancakes, granola, an orange juice and a cappuccino for 20 euros. An amazing deal by Paris standards!
Address: 3 Rue Valette, 75005 Paris | +33 6 12 32 02 67
Hours: Mon – Fri 8AM – 5PM | Sat – Sun 9AM – 5PM
Eggs&Co.
€€ | Egg Specialties | Limited Outdoor Seating
This small café, located down a quiet alleyway near Saint-Germain-des-Prés, specializes in egg dishes. If you're a fan of omelettes, eggs Benedict, or poached eggs, this is your spot! A few other plates that don't contain eggs are offered as well, like pancakes.
The place has a homey vibe to it, and there's an upstairs area for seating which makes it slightly bigger than some other breakfast spots in Paris. Still, you'll definitely want to get there early or expect a bit of a wait.
Address: 11 Rue Bernard Palissy, 75006 Paris | +33 1 45 44 02 52
Hours: Mon – Tues, Thurs – Fri 9AM – 4PM | Sat – Sun 10AM – 6PM
Sain Boulangerie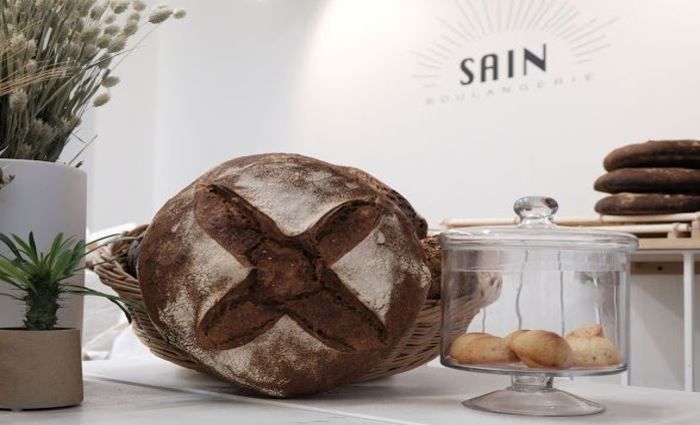 €€ | French Bakery | No Outdoor Seating
An incredible bakery in Paris's hipster neighborhood, near the Canal Saint-Martin. The owner prides himself on using more traditional baking techniques and ingredients, fighting against the industrialization of bread and pastries. He uses long-fermentations of the doughs, which deepens and improves the flavors, and also uses the skins from the apples that are packed into his chausson aux pommes (apple turnovers) to make his natural yeast. While everything is great here, we highly recommend those chausson aux pommes!
Address: 13 Rue Marie et Louise, 75010 Paris | +33 7 61 23 49 44
Hours: Tues – Sat 7:30AM – 2:30PM | 4:15PM – 8PM | Sun 8AM – 1PM
Bon Bouquet Café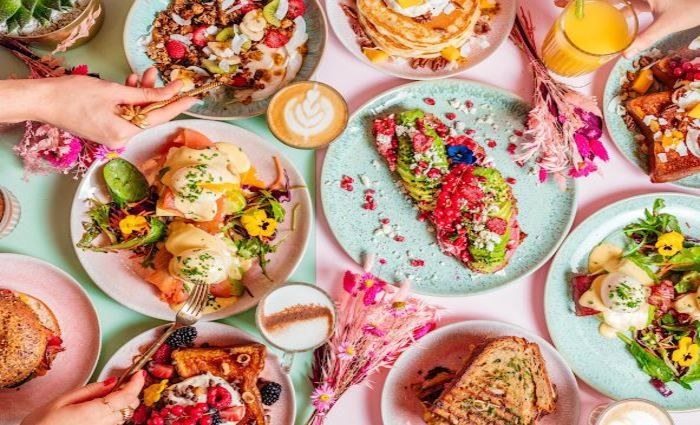 €€ | Brunch Plates | Limited Outdoor Seating
Where you can find brunch all day, every day! Head here for pancakes, avocado toast, granola bowls and more with a French touch. This small, picturesque café amid the busy Parisian streets is a great way to start your day, and one of the best quality brunches in the city.
Address: 29 Rue de Trévise, 75009 Paris | +33 1 43 54 96 91
Hours: 10AM – 3PM, Every day