Google can tell you Versailles is a town outside of Paris but what should you expect when you get there? What train stop is it? Can you walk from the train to the Palace? How big is the palace? This article details where the Palace of Versailles is and what to expect when you arrive.
---
Pro Travel Tip: If you haven't already, check out our dedicated page on Versailles. We update it with super-helpful content that covers everything from getting tickets, history, anecdotes, and tours.
Where is Versailles in France?
Short Answer: Versailles is a small city outside of Paris in France that is known for the golden Palace of Versailles.
Every town has its charms and Versailles is undoubtedly one of them. It is an excellent choice for a day trip from Paris to see the famous hunting lodge turned opulent palace of the many "Louies" of France. It is one of the most splendid palaces which makes it a must for any multi-day visit to Paris.
Distance from Paris
Versailles is 20 kilometers outside of Paris and can be reached by train in 40 to 45 minutes You could drive there in 30 mins or walk there in four hours, but the train is super convenient so I recommend it above the other options. Remember that Uber does work in Paris so taking a driver is not a bad option.
How to Get to Versailles
You will need to take the RER C to get to the Versailles Château Rive Gauche train station. Depending on where you are coming from, the train could stop at one of three stations in Versailles.
If you get off on the wrong one it is not a tragedy, but it may require some additional work and maybe a taxi. From the Versailles Château Rive Gauche station, you're just a 10-minute walk to the palace. Thankfully, there are plenty of signs that clearly indicate which way to go, so don't worry.
Here are some of the most popular train stations in Paris that can take you to Versailles.
You'll need to buy a special metro ticket to get to and from Versailles. A round trip ticket will cost you €7.10. If you're worried about buying the incorrect ticket, purchase the tickets from a metro service agent instead of the machine.
Using a metro ticket machine, make sure you indicate that your destination is the Versailles Rive Gauche station (there are three destinations in Versailles, so it's more convenient to choose the right one). Depending on your departure location, the train will take you anywhere from 30 to 60 minutes, so plan accordingly.
Use Google Maps to check train departure times as they frequently depart every hour. Your ticket for an RER-C train will also cover any underground Metro. Be sure to buy a return ticket to cover the return trip to Paris. You can take any train headed to Versailles or Versailles Rive Gauche/Chateau. Trains depart every 15 minutes.
Pro Tip: Purchase both your tickets (to and from Versailles) while you're in Paris. If you buy your return ticket to Paris at the Versailles station, there will likely be dozens of other people doing the same thing and the lines can get long.
The best way to get to Versailles is with a tour. You'll get insights from an experienced guide without the guesswork of which train to catch or which ticket to buy.
What to Expect at Versailles
Versailles is a relatively small town with a population of 85k people according to the INSEE website. The area was completely barren until Louis XIII decided build a hunting lodge there in the 17th century. The lodge did not look even remotely to what we see today until Louis XIV decided that his hunting lodge should have all the luxurious of home.
Most visitors to Versailles will only see a two roads, Avenue de l'Europe and Avenue de Paris. Why? The train station to Versailles Rive Gauche is located on Avenue d'Europe. From there you walk 100 meters to Avenue de Paris, turn left, and the palace is within sight.
I am sure there are many pleasantries in the town of Versailles and I may one day have the opportunity to discover them. That said, the town itself is 10 square miles and the palace grounds are 3.1 square miles. More than 50% of the town is made up of green spaces.
If Versailles were not so close to Paris, it would likely attract more overnight visitors and grow in its charm. That said, it is within a train ride of Paris which is and has been a top European destination for centuries.
Our Best Versailles and Paris Louvre Tours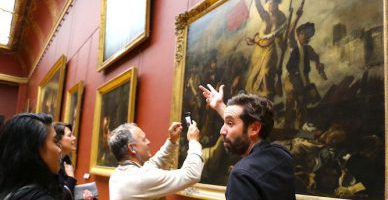 Top-Rated Tour
Secrets of the Louvre Museum Tour with Mona Lisa
The Louvre is the largest art museum on Earth and the crowning jewel of Paris, which is why it's on everyone's bucket list. Don't miss out on an incredible opportunity! Join a passionate guide for a tour of the most famous artwork at the Louvre. Skip-the-line admissions included.





See Prices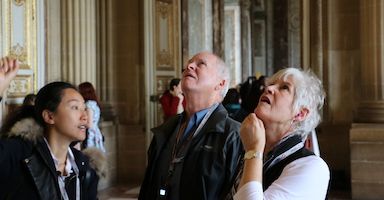 Likely to Sell Out
Skip-the-Line Palace of Versailles and Gardens Tour from Paris
Versailles isn't that difficult to get to by train, but why stress over the logistics? Meet a local guide in central Paris who will purchase your train tickets and ensure you get off at the right stop. Then enjoy a guided tour of the palace and the unforgettable gardens. Skip-the-line admissions included to the palace and gardens.





See Prices
Not ready to book a tour? Check out Paris Guide for more resources.
Not ready to book a tour? Check out our Versailles Guide for more resources.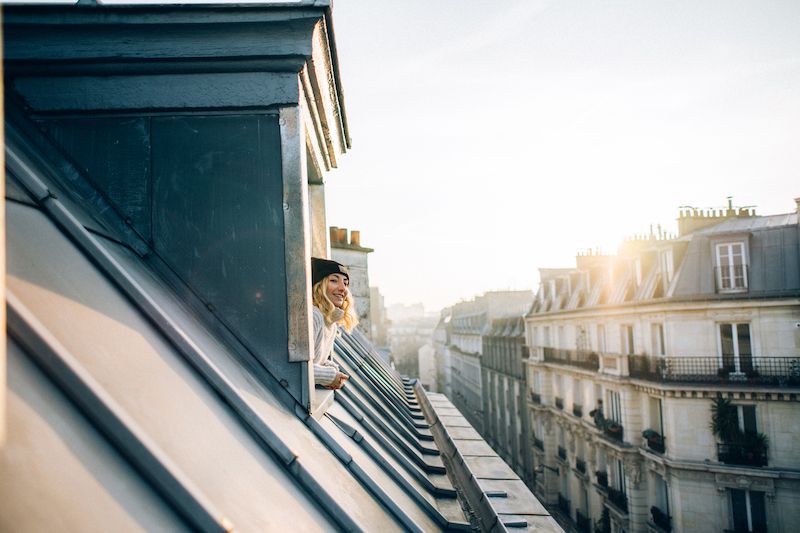 Find the best places to stay
Where To Stay in Paris
With a city as magnificent as Paris, it can be hard to find the perfect hotel at the perfect price. Explore the best hotels and places to stay in these incredible neighborhoods in Paris.