Croatia is a more recent addition to the modern map of Europe. But don't let that fool you. This tiny gem on the Adriatic has a long history and rich culture to explore. But where to start? Check out this brief history of Croatia written by a historian!
---
Pro Tip: It's easier to organize your trip when you have all your resources in one place. Bookmark this post along with our Dubrovnik Guide with more planning resources, our exciting Dubrovnik tours, and the top things to do in Dubrovnik.
Croatia's Fascinating History of Invasions, Unions, Breakups…and Spotted Dogs?
Croatia is an old country. Relax, I'm not saying people born in 1991-1992 (when present-day Croatia emerged on the map) are old-timers. Instead, many different states and empires absorbed the land and people of modern Croatia over history, from the Roman Empire to the Austrian Habsburgs and later Yugoslavia.
This article breaks down the main chapters in Croatia's history. Thus, whether you're on the trail of Roman emperors or in search of more recent Yugostalgia (nostalgia for the pre-1990s Yugoslavia), this brief history of Croatia is the perfect primer.
So, let's start with the basics. Today the Republic of Croatia is the most recent member-state of the European Union (joined 2013). Before that, the country formed part of Yugoslavia until the bloody conflicts of the 1990s resulted in independent statehood. But how did we get here?
Not ready to book a tour? Read more in our Dubrovnik Guide.
Croatia: The Basics at a Glance
Our story begins long before the 20th-century creation and downfall of Yugoslavia. In fact, many empires claimed this corner of southeastern Europe. For example, historian John R. Lampe says that Ancient Greek colonists, Roman legions, Byzantine Emperors, Venetian merchants, and Habsburg administrators all once claimed Croatian soil.
Moreover, historian Stephen Gazi says the Slavic Croats first arrived in present-day Croatia between the 6th and 7th centuries AD. At that point, Croatia belonged to the Roman Empire as the province of Illyricum (later Pannonia and Dalmatia).
Over the centuries, Croatians endured interventions from various invaders, imperial rulers, and a turbulent union with neighboring Hungary. As historian C.W. Creswell reminds us, Croatia once again formed part of a union in more recent history. But this time with the other states of the former Yugoslavia (present-day Serbia, Slovenia, Bosnia-Herzegovina, Kosovo, and North Macedonia).
Yet the port of Dubrovnik (Ragusa) in the region of Dalmatia spent long periods as an independent city-state. Thus, varying degrees of union, autonomy, and independence and periods of conflict like that of the 1990s breakup of Yugoslavia shaped today's Croatia. For example, scholar Marcus Tanner subtitled his history of Croatia A Nation Forged in War. Fortunately for visitors today, the conflict's scars are fading from the surface of one of Europe's must-see spots.
Prehistoric Croatia to the 1st Century A.D.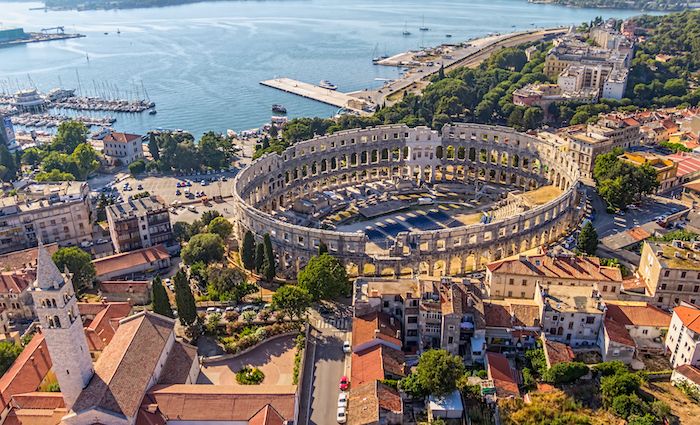 Imperial Rome | Gladiators? | Impressive Arena
Archaeologists date the earliest human presence on Croatian soil back to prehistoric times. For example, historian Stephen Gazi says excavations yielded Paleolithic-era finds near the city of Pula. In later centuries, Gazi continues, Croatia became home to the so-called Illyrian tribes.
The Romans defeated Illyrian tribes that inhabited Croatia by 168 BC. Thus, Ancient Rome's footprint is evident across many areas of Croatia, but particularly in Pula.
In fact, Pula's history begins as the Roman city of Polensium. The city enjoyed the favor of Emperor Augustus and other influential Romans, as evidenced by several impressive surviving monuments.
You may not think of Roman gladiators when talking about Croatia. But historian Jeremy Black says the Romans built a 20,000-seat arena (between 27 BC and 68 AD) to host gladiatorial combat, among other events. Pula's arena is one of the country's great historical monuments and a powerful symbol of Croatia's Roman heritage.
1st Century A.D. To A.D. 910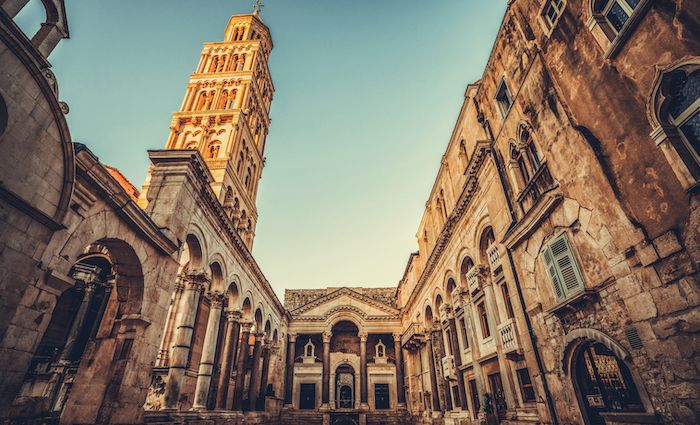 Retirement | Roman Emperor Style | Slavs Arrive
In later Roman times, this area of the Adriatic included the birthplace of Roman emperor Diocletian (reigned 284-305 AD). Moreover, scholar Paul Blanchard tells us that Diocletian hailed from Salona (today's Solin). As he battled illness, Diocletian decided to abdicate in 305 and return to his roots in present-day Croatia.
Historian Christopher Kelly tells us Diocletian retired to a purpose-built palace near his birthplace. However, Diocletian's Palace in Split is neither a conventional palace nor a dusty museum dedicated to its Roman imperial namesake. In fact, the sprawling complex remains inhabited by people and businesses. Nevertheless, Diocletian's Palace is full of historical significance across the centuries.
In later periods of Roman rule, historian Stephen Gazi tells us Croatia experienced the arrival of the Slavic Croats. By the 6th and 7th centuries, the Croats settled and eventually integrated with the Latin population of present-day Croatia.
As Roman rule collapsed in the Balkans, new states appeared on the map and vied for power. Among these, for example, was the first independent Croatian kingdom. Historian Dennis Hupchick tells us the Croat domain began to take shape in the early 800s AD. As Charles the Great's (a.k.a. Charlemagne) Franks conquered large swaths of central Europe, much of Croatia's population embraced Christianity. Thus, Croatia's population forged close ties to Christian Rome that endure to the present.
Our Popular Dubrovnik Tours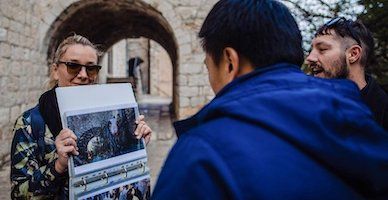 Top Rated Tour
A Journey to Westeros: Game of Thrones Dubrovnik Tour
Travel through the world of dragons, magic and power on this Game of Thrones Tour. With your expert Game of Thrones obsessed guide visit sights from the Red Keep to the stairs where Cersei was forced to strip and walk in shame. Whether you are Team Targaryen or Team Stark you'll love this Game of Thrones Dubrovnik Tour.





Starting at €122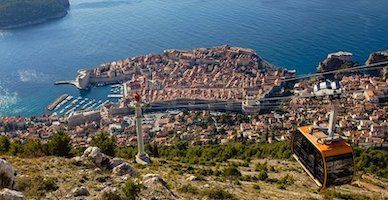 Likely to Sell Out
Dubrovnik in a Day Tour with Mt. Srd Cable Car, Old Town and City Walls
Discover the best of the "Pearl of the Adriatic" on this ultimate tour in a small group. Head to the top of Mount Srd by exciting cable car for an incredible panorama of Dubrovnik and the Adriatic. Later, ride back down for an informative walking tour of Dubrovnik's medieval Old Town and to climb the city's impressive City Walls.





Starting at €78
Not ready to book a tour? Read more in our Dubrovnik Guide.
910-1102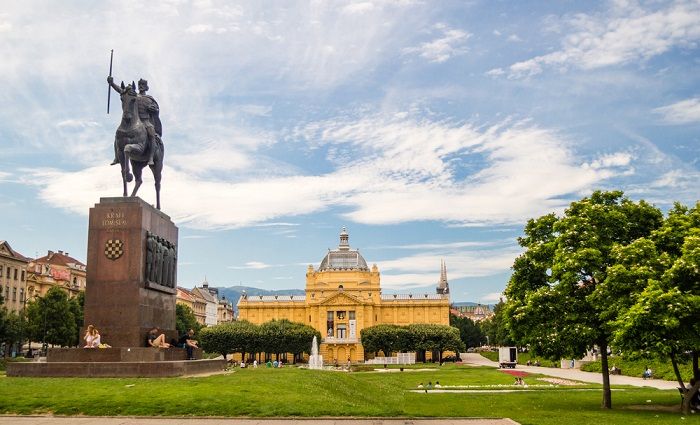 Croat Royalty | State-builder | Uneasy Union
Scholars consider King Tomislav's reign (c. 910-928) to represent the actual beginning and height of the independent Croatian kingdom. Moreover, historian Dennis Hupchick tells us Tomislav united Croatians, became an ally of the Byzantine Empire, and fought the rival Bulgars.
Furthermore, Marcus Tanner notes that contemporary observers believed Tomislav possessed one of the largest armies in the region. In other words, this was a kingdom and a king that nobody wanted to mess with.
Tomislav's death in 928, however, plunged the area into crisis. By 1102, historian Stephen Gazi says Croatia joined the adjacent Kingdom of Hungary in a personal union. However, as scholars like Marcus Tanner note, this union was anything but an equal partnership. As a result, Croatia embarked on centuries of imperial rule and unions with neighboring states.
Despite increasing foreign subjugation, Croatian institutions and culture didn't disappear. For example, historian C.W. Creswell explains that 3 important Croatian institutions survived: the Sabor (assembly of nobles), Ban (viceroy or governor), and the nobility.
12th Century To the 16th Century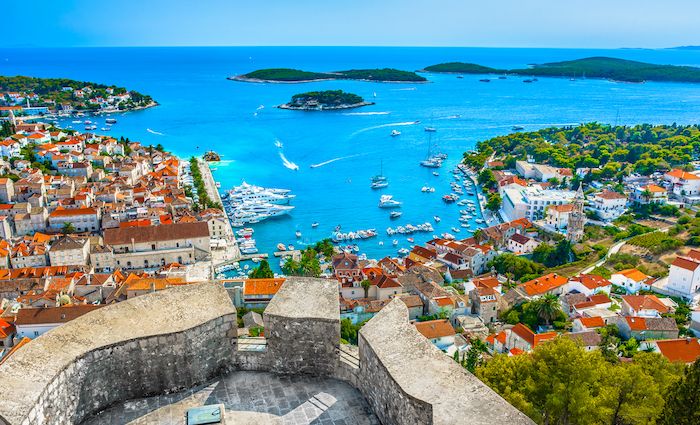 Venetian Power | Marco Polo? | Imperial Borderland
A succession of Hungarian monarchs ruled Croatian lands between 1102 and 1527. However, much of Croatia's Adriatic coastline became Venetian property by 1420. The Adriatic port of Korčula is a notable example of Venetian power in Croatia. Moreover, Korčula as scholar Paul Blanchard says, claims to (allegedly) be Marco Polo's birthplace.
There are, however, many more concrete examples of Venetian heritage in Croatia. For instance, art historian Radoslav Tomić says you can find artistic works of celebrated Venetian Renaissance artists like Jacopo Tintoretto.
However, while the Venetians cemented control of the Adriatic, other areas became part of a disputed borderland between the Habsburg and Ottoman empires. Elected to the Croatian throne in 1527, the Austrian Habsburgs thus ruled Croatia until the empire's collapse after WWI.
In fact, historian John R. Lampe says the Habsburgs defended what they called the "remnant of the remnants" of Croatian lands from Ottoman conquest. The Ottomans, for their part, retained portions of Croatian lands until 1718. Furthermore, the Habsburgs later acquired former Venetian territory in Croatia through the French Revolutionary and Napoleonic Wars (1792-1815).
16th Century To the 19th Century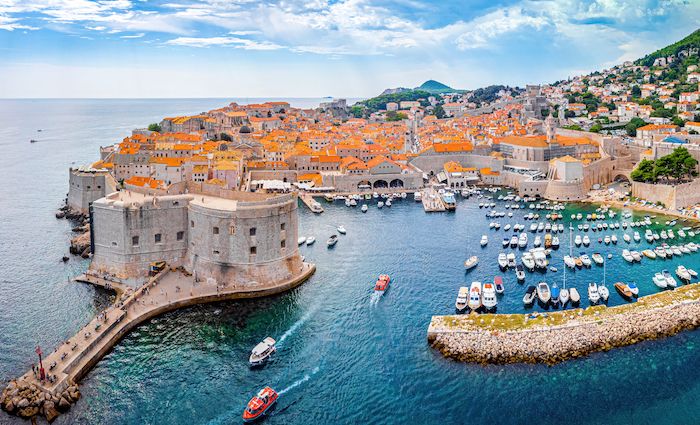 Commerce | Independence | Dalmatians
However, just as most Croatian territories fell under foreign rule, another area achieved autonomy. That would be the port city of Ragusa, better known to us as Dubrovnik. The port city is in the region called Dalmatia (yes, the origin of the beloved spotted dog).
Historian David Abulafia says that while Dubrovnik's origins date back to the 7th century AD, its commercial value exploded much later in the 16th century. Abulafia says the catalyst for such growth was the port's thriving salt trade. As a result, an impressive, fortified city developed around Dubrovnik's profitable harbor.
Like other Mediterranean port cities, Dubrovnik became a melting pot of different cultures and ideas from across the region. Moreover, Dubrovnik's independence under Venetian protection and commercial boom produced a cultural renaissance in Croatia. For example, historian C.W. Creswell says various artists and writers flourished in Dubrovnik.
1800-1848
National Revival | Identity | Connections
Indeed, growing Croatian national sentiment from Dubrovnik fed a broader national identity movement in the 19th century. During Napoleon's occupation of Dubrovnik (1806-1813), printing in Slavic languages boomed in Croatian lands. As historian John R. Lampe tells us, writer Ljudevit Gaj emerged as one of the movement's leaders.
Gaj championed the Illyrianist cause. Illyrianists, according to historian C.W. Creswell envisioned a union of all South Slavs under a common language. Gaj helped form connections between various groups of Croats and Serbs in the first half of the 19th century
Check Out Our Top Croatia Tours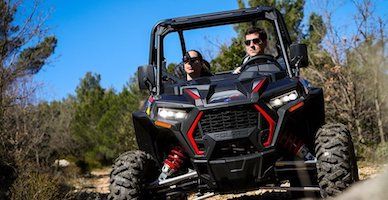 Top Rated Tour
Dubrovnik 4X4 Adventure and Cable Car Ride
Take an excursion above the city. Beginning with a Cable Car ride, ascend to the summit of Mount Srd where you will find your 4X4s. On this epic tour by ATV with a friendly local guide, head through forests, hills, and rugged terrain for an exhilarating day in Croatia.





Starting at €81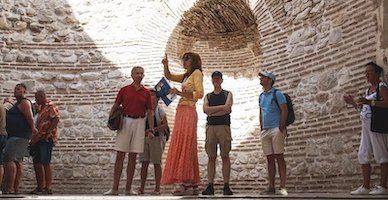 Likely to Sell Out
Roman Emperor Diocletian's Palace and Historic Trogir Tour from Split
With your expert local guide, visit the palace worthy of only a man as impressive as the legendary Emperor Diocletian. Visit the ins and outs of the grand estate that takes up nearly half of Split's Old City. Later head to Trogir, an active port in Roman times, whose old town has been listed by UNESCO for its incredible architecture throughout history.





Starting at €57
Not ready to book a tour? Read more in our Croatia Guide.
1848-1918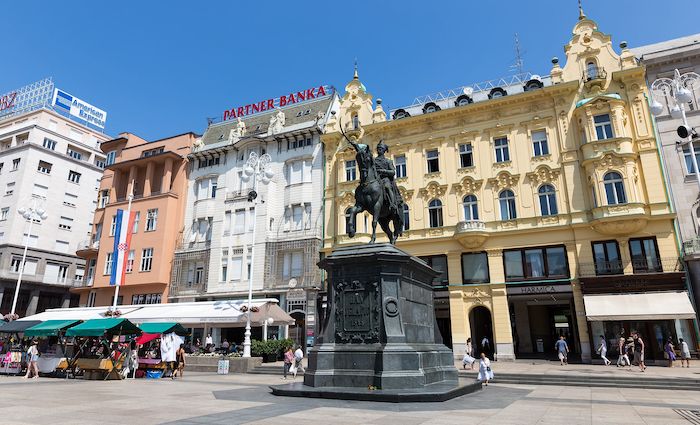 Nationalism | Missed Opportunities | Ban Jelačić
Nationalist movements swept across Europe in the aftermath of the French Revolution and Napoleonic Wars. Croatia also experienced nationalist agitation during Europe's Revolutions of 1848.
Born into a noble family and a dedicated servant of the Habsburg Empire, historian Richard J. Evans says Josip Jelačić became Ban (Viceroy or Governor) of Croatia in 1848. Historian Stephen Gazi says Jelačić had a chance to prove himself when Hungary broke out in nationalist rebellion against the Habsburgs in 1848. Jelačić hoped aiding the emperor in defeating the Hungarians would earn Croatia greater freedoms within the empire.
However, even though Jelačić beat Hungarian rebels, Croatia did not get autonomy within the Habsburg system. Historians say Croatia's experience in 1848 was a missed opportunity to achieve greater freedoms. Instead, Croatia remained subordinate to Hungary within the Habsburg's Austro-Hungarian Empire until WWI.
Jelačić, though remains a popular national hero. For example, he's depicted on Croatian money and has a statue in Zagreb's central square that bears his name.
1918-1991
Tito | Rupture | Yugostalgia
Croatian leaders emerged after WWI in 1918 as one of the leading power brokers of the new Kingdom of the Serbs, Croats, and Slovenes. Better known as Yugoslavia, this newly united country emerged as one of many across central and eastern Europe from the ruins of the Ottoman, Austro-Hungarian, Russian, and German empires.
As in many places, WWII ruptured the country's existing order. Yugoslavia fractured under Nazi German occupation. A brutal regime briefly dominated a Croatian puppet-state under Nazi German rule. Postwar Croatia, though, once again became part of a Yugoslav state. However, as historian John R. Lampe notes, this Yugoslavia became a socialist federal republic under the leadership of Croatian-born Josip Broz (a.k.a. Marshal Tito).
Tito's Yugoslavia emerged as an anomaly among the states of Communist central and eastern Europe after WWII. For instance, unlike Soviet satellites, Tito's Yugoslavia broke with the Soviet Union and opened to western visitors and markets. Moreover, historian John R. Lampe notes that for a time, Yugoslavia's economy appeared strong. It seemed like good times were rolling in Yugoslavia.
However, scholar Marcus Tanner says Yugoslavia's future after Tito's death in 1980 became rocky. The early 1990s conflict between several groups and the leadership of Yugoslavia's different republics erupted in civil war. In the wake of conflict and its aftermath, many people in Croatia and across the former Yugoslavia fondly remembered Tito. Scholars broadly label this phenomenon Yugostalgia.
Croatia since 1991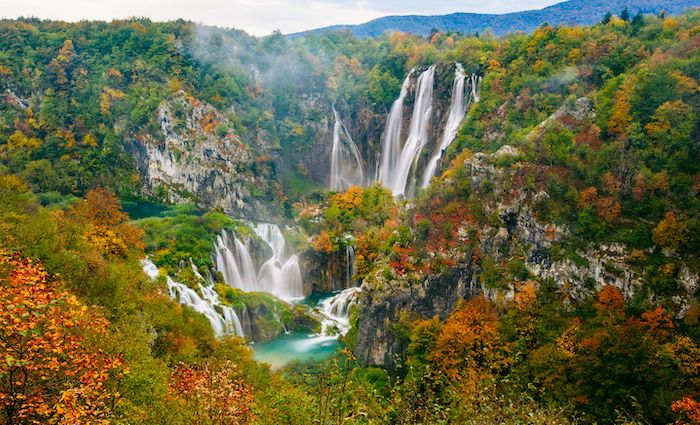 Natural Wonders | GoT | National Treasures
You might associate today's Croatia with its checkerboard-clad soccer team and as one of the central filming locations for the series Game of Thrones. In fact, GoT fans will recognize dozens of locations across Dubrovnik's Old Town.
Croatia also boasts impressive natural wonders. The most famous and stunning of these is Plitvice Lakes, National Park. Moreover, Plitvice Lakes is full of historical significance. For instance, scholar Paul Blanchard tells us that the area formed part of the contested borderland between the Habsburgs and Ottomans. Furthermore, Marcus Tanner says the national park became a battleground again during the 1990s conflict.
Fortunately, Tanner continues, the conflict didn't devastate this stunning landscape. Moreover, today's Croatia boasts many national treasures, but few as stunning as Dubrovnik's Old Town and Plitvice Lakes.
Not ready to book a tour? Read more in our Dubrovnik Guide.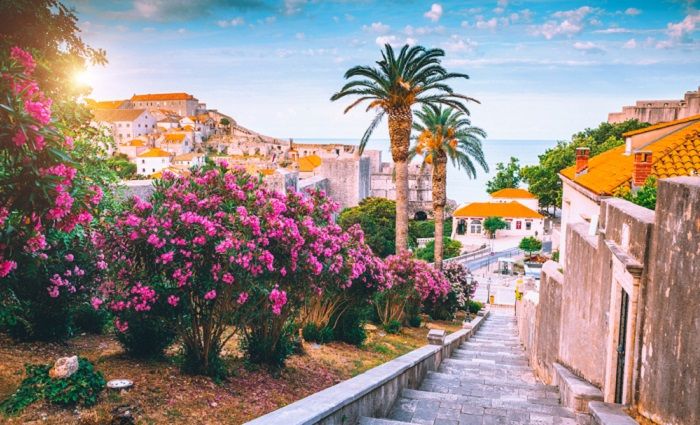 Find the best places to stay
Where To Stay in Dubrovnik
Deciding where to stay in this historical city of Dubrovnik, Croatia is easy with our local's guide to the best hotels and neighborhoods. From Old Town to the beach, you'll love your stay here!