If you're heading to London and love all things royal family, then a tour of Windsor Castle is a must. This ancient castle sits outside of London, so you'll need to plan ahead. Find out what the best tours of Windsor Castle are and what other attractions you can see too!
---
Pro Tip: Planning what to do on your trip to London? Bookmark this post in your browser so you can easily find it when you're in the city. Check out our Windsor Castle Guide for more planning resources or decide if a Windsor Castle tour is worth it.
Should You Take a Tour of Windsor Castle?
Short answer: Definitely. Windsor Castle is one of the most iconic royal sites in the UK. The site boasts over 1,000 years of history connected to the British monarchy. It's also world famous for being the largest and oldest occupied castle in history.
To visit Windsor castle and see all the main highlights, joining a tour is the best way to enjoy your time at this large site. Better yet, many tours to Windsor Castle are also combined with other attractions nearby such as Bath or Stonehenge. That's the ideal way to visit so you cover different areas of interest and make the most of your vacation. Here's what clients are saying about this tour!

Not ready to book a tour? Find out if a Windsor Castle tour is worth it.
The Best Tours of Windsor Castle (and Other Sites)
As we said, this magnificent castle is the oldest occupied castle in Europe! That means there is a ton of history to uncover here. While there are only certain areas open to the public, a tour of Windsor Castle makes sure you see places like the State Apartments, Semi-State Rooms, St. George's Chapel, and much more.
That chapel is where Queen Elizabeth II is now buried alongside 10 other royal graves. The gothic architecture here will amaze you, and if you've been to Westminster Abbey, you'll find it equally amazing. There is even a Changing of the Guard ceremony at Windsor Castle that you might be able to catch.
Windsor Castle, Stonehenge, and Bath Day Trip from London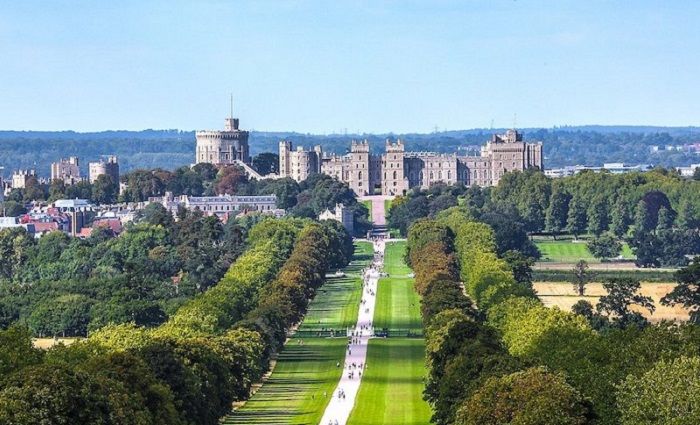 Windsor Castle
You'll get skip-the-line entry at Windsor Castle right as the State Apartments open. That means you can enjoy a quieter time inside this amazing estate. You'll have a chance to see areas like the armory and the throne room. And while the full set of crown jewels is located in the Tower of London, you'll also see other collections of amazing jewelry. And if the Changing of the Guard is scheduled for the day, you'll have time to see that too.
Stonehenge
Next you'll head out to the mysterious Stonehenge. This ancient circle of rocks seems benign, but as you listen to your guide discuss the many legends and facts behind them, they'll seem to come to life when you stand before them. You'll have free time to explore these massive stones that still can't be explained.
Bath
A stop at the city of Bath is also included on this tour. Learn all about this city's ancient roots from Druids to Romans to modern times. Then enjoy free time exploring Bath your way. Plan ahead and book a tour of the Jane Austen Museum or grab tickets to enter the actual Roman baths. Whatever you choose, this last stop on your tour is sure to round out your day trip tour to Windsor Castle and beyond!
Highlights
12 hours
Round-trip transportation and driver-guide from London
Skip-the-line entry to Windsor Castle
Entry tickets to Stonehenge for free exploration
Travel to Bath with free time to explore
Not ready to book a tour? Find out more about how to visit Windsor Castle.