With its origins dating back to the 7th century, St. Paul's remains one of the must-see landmarks of London for its architectural beauty and deep connection with British history. It's easy to work up an appetite from walking through the history of this storied site. So, we've put together a list of our favorite restaurants near St. Paul's Cathedral for your trip.
---
Pro Tip: Planning where to eat on your trip to London? Bookmark this post in your browser so you can easily find it when you're in the city. Check out our guide to London for more planning resources, our top London tours for a memorable trip, and how to see London in a day.
Top Places To Eat Near St. Paul's Cathedral
Ready to stop for a bite to eat after exploring St. Paul's Cathedral? There are plenty of options nearby from traditional British pie shops to exotic Asian cuisine and American-style diners. There's something for everyone near St. Paul's Cathedral.
Shaman
££ | Open Early | Baked Pastries
Start off your day right with a cup of freshly brewed coffee and views of the Thames at this lovely café. Offering a stunning view of the Millennium Bridge in a cozy atmosphere, Shaman's lowkey setting features plenty of greenery and natural light. Breezy and relaxing, it's a great place to plan your day and get excited about your visit to the cathedral.
For something light, you really can't go wrong with one of the house-baked scones, a bowl of warm porridge, or a buttered croissant. If you're looking for something that will keep you full throughout your tour of the cathedral, then the sandwiches are your best bet. The baked ham ciabatta served with marinated aubergine, cheddar, and onion marmalade is a dish that takes full advantage of the freshness of its ingredients and the delicacy of its preparation.
Address: 2 Broken Wharf
Check Out Our Best Day Trips from London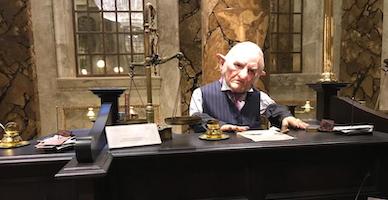 Top Rated Tour
The Magic of Harry Potter: Warner Bros Studios & Walking Tour of London
On this full-day Harry Potter experience, immerse yourself in the world of witchcraft and wizardry. With your expert, Harry Potter loving guide, explore the filming sights in London before heading to Warner Bros Studios by Private Coach. See the real Hogwarts, Sorting Hat and more on this memorable experience.





Starting at €149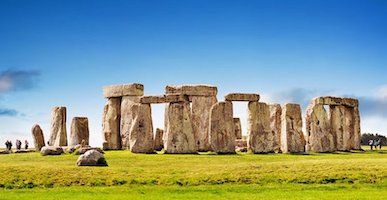 Top Rated Tour
Windsor Castle, Stonehenge and Bath Day Trip from London
Join this full-day trip from London for the ultimate day through British history and culture with an expert guide. At Windsor Castle, skip the lines and see how the English Royals live. At Stonehenge, immerse yourself in the mystery of the 4000-year-old Neolithic structures. Lastly in Bath, take in the Roman Baths from the first century AD, the best symbol of Roman Britain.





Starting at €149
Not ready to book a tour? Check out our article on the best London tours to take and why.
The Happenstance
£££ | Beautiful View | Modern European
As part of the Drake & Morgan family of restaurants, diners at this modern European spot can be sure to have a fantastic meal, served in a modern, up-scale setting. Featuring a fantastic view of Paternoster Square and the London Stock Exchange, it's no wonder that the Happenstance appeals to so many Londoners, young and old.
They serve an all-day menu that runs the gamut from selectively curated charcuterie to crispy duck salad to juicy hamburgers. We wanted something a bit different and opted for the Masala spiced chicken. Bursting with flavor and served with a side of freshly baked Lavash bread, it's definitely a dish we recommend. But hey, you can't go wrong with the fish and chips either.
Address: 10 Paternoster Square
HAZ
££ | Turkish | Authentic
HAZ serves up authentic Turkish cuisine that plays it close to its roots, and you can really taste it in every bite. You can find this lowkey joint on Foster Lane inside an airy and elegant dining area. Diners are free to spread out and enjoy the lovely food in a relaxing atmosphere.
When it comes to Turkish food, it's always a good idea to load up on appetizers. The Hellim, or grilled goat cheese, and the Tabule with pita are great options to share. Keeping it simple with hummus and pita is also a great idea. Entrée-wise, we recommend the Kuzu Shish. Consisting of medallions of grilled English lamb loin, fire-roasted aubergine pureé, grilled Turkish peppers, and tomato, it's a dish packed with flavor.
Address: 34 Foster Ln
Chao Now
££ | Vietnamese | Intimate Dining
This small-scale Vietnamese spot is a wonderful getaway from some of the more trafficked restaurants near St. Paul's Cathedral. Emphasizing an intimate space and service with a personal touch, Chao Now keeps it simple with a few wooden tables, stools, and bar seating with a close view of the kitchen. Whether you're looking for a quick lunch or an intimate spot without the hustle and bustle, this is your spot.
For lunch-goers looking for something fast and light, the chicken or beef pho is your best bet. The broth is the perfect mix of sweet, sour, and spice without being too heavy. The Banh Mi served on freshly baked baguettes is also a great choice. If you're looking for a more substantial meal, then try the sauteed chicken with rice. Covered with the house fish sauce, it's best enjoyed before a long walk around London.
Address: 4 St Andrew's Hill
Paternoster Chop House
£££ | Big Portions | High Quality Meat
It's places like this that have made London one of the capitals of the world when it comes to meat. Paternoster Chop House can be found in a rustic space under the colonnade providing a beautiful view of St. Paul's. Whether you'd like to sit indoors in the chattery, packed dining room, or outside under the heat lamps, this place is a must-visit for meat lovers worldwide.
The appetizers here are great, but we'd recommend heading straight to the entrée unless you're very hungry. The main event here are the beef cuts sourced from local grass-fed cows, matured slowly, and aged to a tender succulent finish. It's a reminder that sometimes it's best to keep things simple. Order the sirloin medium rare and you simply won't forget it.
Address: 35 Old Bailey
Not ready to book a tour? Check out our article on the best London tours to take and why.
Burger & Lobster
££ | American Style Diner | Bar
This American-style diner near St. Paul's Cathedral offers diners a variety of surf and turf dishes and even has options for vegetarians. It goes without saying that the lobster dish is a quality choice, but most of their menu is delicious.
There's also a bar on-site serving creative cocktails you'll definitely enjoy. This is a great spot for a late dinner followed by drinks in a buzzing atmosphere. That said, kids are welcome and will definitely enjoy their meals here.
Address: 1 Bread St
Epic Pies
££ | Award Winning | Authentic British
A list of restaurants near St. Paul's Cathedral would be missing something if it didn't include one of Britain's culinary treasures: pies. If, however, that sounds a bit old-fashioned to you, then Epic Pies will surprise you. Served inside of a modern chic interior, with a lovely view of bustling Carter Lane, these guys have won over a whole new generation of Londoners who love their pies.
This pie shop was started by a mother and her son and you can definitely taste it in every bite of these warm, flaky, delicious pies. You won't have to pick through too many options, but rest assured they're all fantastic. The Eastender Pie, stuffed full of slowly braised pepper steak, veggies, and gravy, is the definition of comfort food. We also had the butternut squash-stuffed Veggie Delight, and it's our recommendation for our vegetarian readers.
Address: 53-55 Carter Ln
Gordon Ramsay Street Pizza
££ | Pizza | Bottomless
This is where high-end craftsmanship meets the familiar comforts of good pizza. Gordon Ramsay Street Pizza isn't just one of the best restaurants near St. Paul's Cathedral, it serves some of the best pizza in London! With a rustic interior and incandescent lights strung across the ceiling, it's a beautiful, laid-back place to grab some great lunch or have a late dinner.
The menu here is relatively limited, but everything on it is a winner. The Charred Aubergine pizza, toasted pine nuts, garlic pesto, and tomato is a testament to the freshness of its ingredients. Of course, you can't go wrong with a classic Margherita pizza, piled high with aged mozzarella, tomato, and basil. And for just £15, you can eat as much as you want!
Address: 10 Bread St
Madison
£££ | Tapas | Beautiful View
Offering a stunning view of St. Paul's from its rooftop bar, this hopping tapas spot is best enjoyed with a large group. Whether you grab a seat inside beneath the stunning handblown glass chandeliers, or on the breezy terrace, you'll be treated to the communal feeling that only tapas can provide.
One of the reasons it's great to go here with a group is that you'll be able to sample as much as you can from Madison's spectacular menu. From the stone bass ceviche to the beef carpaccio, you'll be treated to some of the freshest ingredients in every bite. For those looking for a great meal for two, we'd recommend starting off with the fresh, locally-sourced caviar. Then move on to the sirloin and lobster. Dinner with a view doesn't get much better than this.
Address: Rooftop Terrace One, New Change
The Ivy Asia St. Paul's
£££ | Asian | Lively Restaurant and Bar
Located right across from St. Paul's Square, you'll have great views of the cathedral from the Ivy Asia St. Paul's. You'll also have a fantastic and lively dining experience at this restaurant and bar.
The menu and decor have a luxurious Asian influence. The sushi, prawn dumplings, and duck massaman curry are firm favorites. With the vibrant interior, live music, and great cocktails, you'll definitely have a great night out here.
Address: 20 New Change