If you visit Kensington Palace and get hungry, stay in the area. Kensington in West London is a historic neighborhood with important sites, culture, and excellent food. I've compiled a list of my favorite restaurants near Kensington Palace, so you can enjoy the food scene in this great part of London.
---
Pro Tip: Planning what to do on your trip to London? Bookmark this post in your browser so you can easily find it when you're in the city. Check out our guide to London for more planning resources, our top London tours for a memorable trip, and how to see London in a day.
Top 10 Places To Eat Near Kensington Palace, London
After spending a morning or afternoon at Kensington Palace, you'll undoubtedly want to enjoy some good food in this neighborhood. So, I've rounded up my favorite places to eat in Kensington for a memorable dining experience.
All of the selections below are within a 15-minute walk of the palace. I lived in this neighborhood and still visit these places yearly to keep this list up-to-date. While I'm no longer a resident, I feel welcomed back to the area every time I visit. Check out the top restaurants near Kensington Palace.
The Windsor Castle
££ | Traditional Pub | Sunday Lunch | 15 Min Walk from Kensington Palace
This 19th-century pub is one of my neighborhood favorite restaurants near Kensington Palace. It's where I've celebrated my birthday, where I like to take friends to hang in one of the Victorian snugs, and where they offer hand-pulled pints of my favorite British Ale (Timothy Taylor's Landlord). More importantly, the classic British food menu is superb.
As a matter of fact, for me, no visit to London is complete without eating a roast at The Windsor Castle on Sundays. You can also head here for lunch for their excellent Fish & Chips, Venison Cutlet or the Wild Boar, Pork & Ale Sausages. Vegan & Vegetarian options are available.
Address: 114 Campden Hill Rd
Dishoom (Kensington)
££ | Indian Cuisine | Upbeat and Popular | 10 Min Walk from Kensington Palace
Indian restaurants are commonplace in London. After all, one of the national dishes is Chicken Tikka Masala. Try the house Biryani, black dahl, and any of the assorted grilled meats for a memorable and delicious meal that will transport you directly to Bombay. The Kensington branch of this trendy London chain is decorated in the Art Deco style of the early 20th century. Vegetarian options available.
Address: 4 Derry St
Popular London Tours
Popular London Tours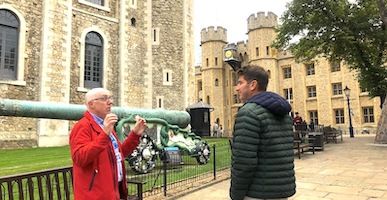 Best Selling Tour
Legends and Lore Tour of the Tower of London
How can you explore London's top attractions without getting overwhelmed? By joining this guided small group tour! With 1,000 years of history and acres of buildings, the Tower of London is easier to explore and understand with the help of your local guide. Best of all, you'll even see the famous crown jewels and have a boat ride down the River Thames.





See price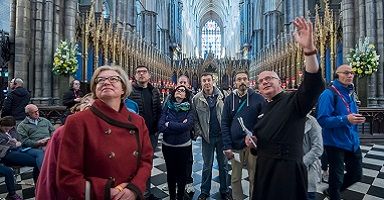 Top Selling Tour
London Walking Tour with Westminster Abbey and Changing of the Guard
This is the perfect tour for someone who wants to get to know the real Westminster Abbey. With skip-the-line entry, you get some quiet time in the nave of the abbey with your guide and small group before exploring the tombs of notable kings, queens, philosophers, and more. Depending on the day, you'll even get to see the Changing of the Guard ceremony at Buckingham Palace.





See price
Not ready to book a tour? Check out the best London tours to take and why.
The Churchill Arms
£ | Thai Cuisine | Historic Pub | | 15 Min Walk from Kensington Palace
This historic pub is probably one of the most Instagrammed pubs in London due to the beautiful display of flowers that typically cover most of the pub's exterior. Churchill fans like myself will enjoy the Churchill family memorabilia that decorate the interior.
Although the pub dates from 1750, they have served delicious Thai food for 25 years. The family recipes of regional Thai dishes are delicious and in a different league than basic pub food. This is an unmissable pub and one of the top restaurants near Kensington Palace. Vegetarian options available.
Address: 119 Kensington Church St
The Kensington Palace Cafe and Orangery
£-£££ | Sandwiches and Soup | Afternoon Tea | Adjacent to Palace in Kensington Gardens
This cafe is my go-to meetup spot with friends for a quick cup of tea. The cafe adjacent to Kensington Palace is one of the best-kept secrets of the neighborhood because you can enter without visiting the palace.
Delicious cakes, scones, sandwiches, and tea make an a la carte afternoon tea experience. If the weather is good, sit at one of the tables outside. For a traditional afternoon tea or elegant lunch, book a table on the grounds of the palace in the Orangery, built in 1705 for Queen Anne.
Address: Kensington Palace Cafe | Orangery Restaurant
Comptoir Libanaise
££ | Lebanese Cuisine | Outside Seating | 15 Min Walk from Kensington Palace
Lebanese cuisine is one of my all-time favorites. This colorful restaurant serves all of the Lebanese classics to perfection. With good weather, their outside seating rivals any café in Beirut or Paris.
You can't go wrong with their grilled vegetables and assortment of kebabs. Even the burger hits the spot! It's also a great place for small groups as there are plenty of meze and tagines to share. Vegan & Vegetarian options are available.
Address: 77a Gloucester Rd, South Kensington
Da Mario
££ | Italian | Family Friendly | 10 Min Walk from Kensington Palace
When I missed home or my mother's cooking, I would eat at Da Mario. It's so good, even Princess Diana would bring her sons, William and Harry, here. Mario's son still runs the place and serves various pizzas and baked pasta dishes.
I like to start with the Caprese salad of fresh D.O.P. certified buffalo milk mozzarella flown in from Napoli. Then, go for my ultimate comfort food, spaghetti aglio olio e pomodorini. It's buonisimo!
Address: 15 Gloucester Rd, South Kensington
Alounak Restaurant Bayswater
££ | Persian | Hidden Gem | 15 Min Walk from Kensington Palace
Dining in London is like eating your way through your passport. This Persian restaurant is family owned and constantly buzzing with activity. The smell of a wood-burning clay oven at the entrance is unmissable when you walk inside. This restaurant is ideal for small groups to share Persian classics like grilled eggplant and minced lamb. You also can't miss the daily specials!

Address: 44 Westbourne Grove
Check Out Our Best Day Trips from London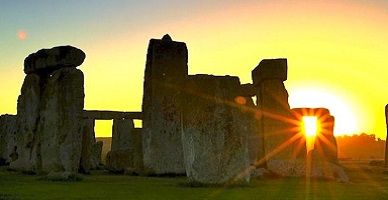 Exclusive Access
After Hours Stonehenge Inner Circle Tour from London
The twilight hours at the coveted Inner Circle are within your reach! Book this unforgettable after-hours tour of Stonehenge to experience these ancient ruins like never before. Your day trip from London also includes a stop at ruins in Avebury, West Kennet, and more.





Starting at €175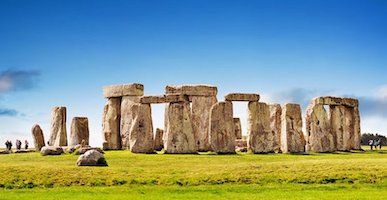 Customer Favorite
Windsor Castle, Stonehenge and Bath Day Trip from London
Join this full-day trip from London for the ultimate day through British history and culture with an expert guide. At Windsor Castle, skip the lines and see how the English Royals live. At Stonehenge, immerse yourself in the mystery of the 4000-year-old Neolithic structures. Lastly in Bath, take in the Roman Baths from the first century AD, the best symbol of Roman Britain.





Starting at €169
Not ready to book a tour? Check out the best London tours to take and why.
Gold Mine Queensway
££ | Chinese | Casual | 12 Min Walk from Kensington Palace
Queensway runs perpendicular to Kensington Palace Gardens and is a multi-cultural street easily accessible from two major tube lines. This Chinese restaurant is no-nonsense but serves excellent Chinese classics. Their most famous dish, Peking Duck, can be seen hanging from the windows as you walk in.
Address:100-102 Queensway
Kitchen W8
£££ | Michelin Star | Modern European | 15 Min Walk from Kensington Palace
This small restaurant deserves its recently awarded Michelin star. Dubbed "Kensington's neighborhood Restaurant," this modern and youthful approach to European cuisine is refreshing.
It's not stuffy or pretentious and will not break the bank. Their set menus are a delicious value proposition. Book a table in advance as this is the closest of the Michelin-rated restaurants near Kensington Palace.
Address: 11-13 Abingdon Rd
The Mall Tavern
££ | Craft Brew Pub | Romantic | 13 Min Walk from Kensington Palace
I would walk by this modern craft brew pub every day on my way home from an afternoon pint at Windsor Castle. I noticed it was always full of well-dressed Londoners sitting in a charming candle-lit room surrounded by dark wood paneling and exposed brick.
When I finally went in, I discovered this contemporary tavern serves upscale versions of British pub classics. Date night can also start here with small plates and a glass from their proper wine list (Guigal St Joseph, Rhone, and offer a £7 glass of Prosecco).
Address: 71 Palace Gardens Terrace