Córdoba's food scene is one of the most exciting in Andalusia. Yet, it is often overlooked. For foodies looking for under-the-radar destinations, this is the spot. From local home cooking to Michelin-star venues celebrating cuisine from centuries past, this beautiful city has it all. So, join me on a journey through the best restaurants in Córdoba.
---
Pro Travel Tip: Still planning your trip to Spain? Make your life easier by bookmarking this article and have all the top Córdoba restaurants at your fingertips!
The Top Places To Eat in Córdoba
As a resident of Andalusia for 10 years, I have seen Córdoba grow in stature as a culinary hotspot. It now has two Michelin-star restaurants and four more with Bib Gourmand status. But awards only tell part of the story.
The city's chefs achieved this by embracing local cuisine from across the centuries. This reinvention has elevated the food scene throughout the area. As a result, Córdoba is now one of the most exciting places to eat in Andalusia. You just don't know it yet! So, in this list of top restaurants, I'm going to give you a little taste of what Córdoba has to offer.
Noor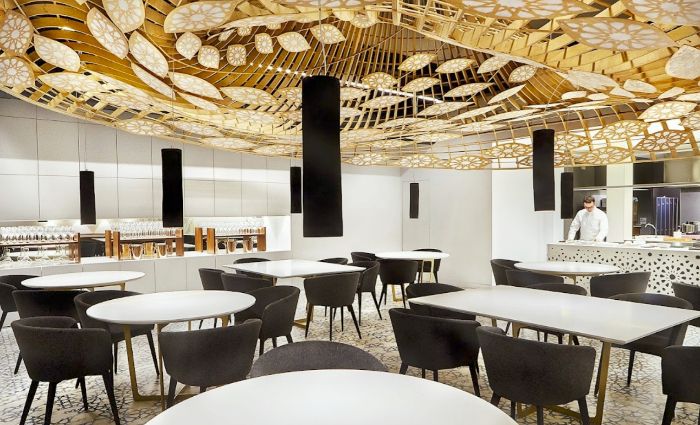 €€€ | Two Michelin Stars | Medieval Influence | Fine Dining
Noor opened in 2006 under the guidance of local chef Paco Morales. He created the menu through consultations with local experts, historians, and architects to discover the ancient flavors of Al-Andalus. The result is a contemporary cuisine with a legacy that stretches back to medieval times. The restaurant now has two Michelin stars and attracts food lovers from around the globe.
Morales' commitment to history is impressive and has resulted in recipes driven by the staple ingredients of the time. His approach requires creativity and invention but the results are stunning. This is Spanish conceptual cooking at its best, and that comes at a price, so expect to pay more than €100 per person for a tasting menu. This is my top restaurant for fine dining in Córdoba.
Address: C. Pablo Ruiz Picasso, 8
Restaurante Regadera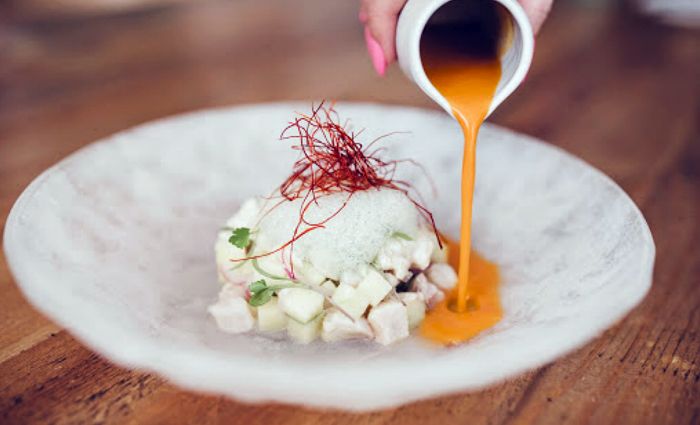 €€ | Spanish Fusion | Rustic Atmosphere
Regadera sits on the riverbank near the Roman Bridge and the Mosque-Cathedral of Córdoba. This makes it the perfect stop after a sightseeing tour. The dining area has a rustic and welcoming vibe. And the attentive staff have a strong team spirit, which is refreshing.
Chef Adrián Caballero takes local dishes and raises them to new heights. He also gives international dishes a local twist, using only the freshest ingredients. Highlights include the sea bass ceviche with apple and cucumber and the braised oxtail cannelloni. Don't forget to try the knockout desserts, which guarantee you finish your meal with a satisfied smile. This is my top fusion restaurant in Córdoba.
Address: Rda. de Isasa, 10
Casa Pedro Ximénez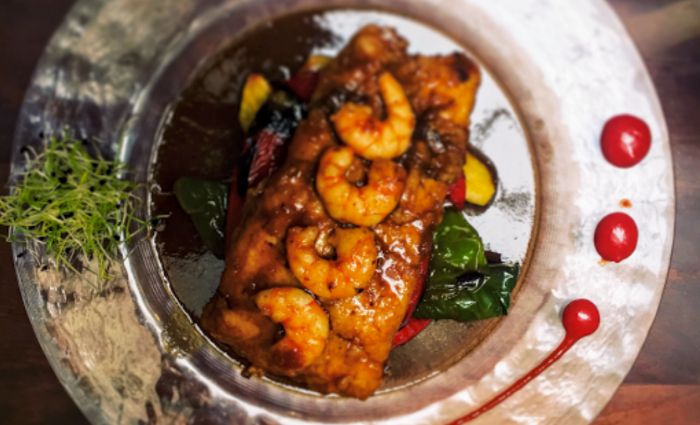 € | Local Tapas | Friendly Service
If you are visiting Córdoba and want a taste of local flavors, this is a great pick. Casa Pedro Ximénez ensures traditional cuisine is at the forefront. The restaurant is in the Jewish quarter of the city, just a short walk from the important landmarks.
The menu features many local classics including salmorejo, croquettes, aubergine with honey, and patatas bravas. They prepare each dish with care to showcase the local flavors. There is an extensive selection of dishes, and the portions are generous and affordable. A simple but delicious experience that keeps you coming back for more. From a local's perspective, this is the best place for a friendly atmosphere in the center of Córdoba.
Address: C. Deanes, 10
La Tranquera Restaurante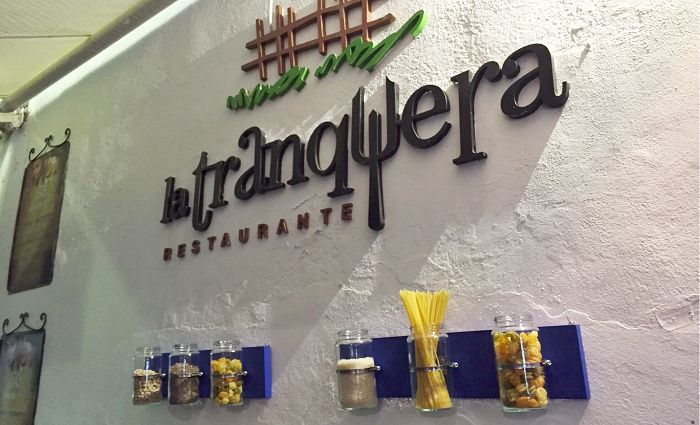 €€ | Andalusian and Argentine Cuisine | Empanada Specialists | For Meat Lovers
It would be easy to walk past this unassuming restaurant but don't make that mistake. This small but cosy place celebrates the flavors of Spain and Argentina. That means you get great local dishes and some fabulous meat specials. The service is exceptional too.
You have to try the beef empanadas here, they are the stuff of local legend. Oh, and there's the oxtail stew. And steak specials too. Heck, why not just come back more than once. You won't regret it, especially if you are a meat lover! Get wine recommendations from the staff to round off the perfect meal. This is my recommendation for a meat feast in Córdoba.
Address: C. Cardenal Gonzalez, 53
Bodegas Mezquita (Céspedes)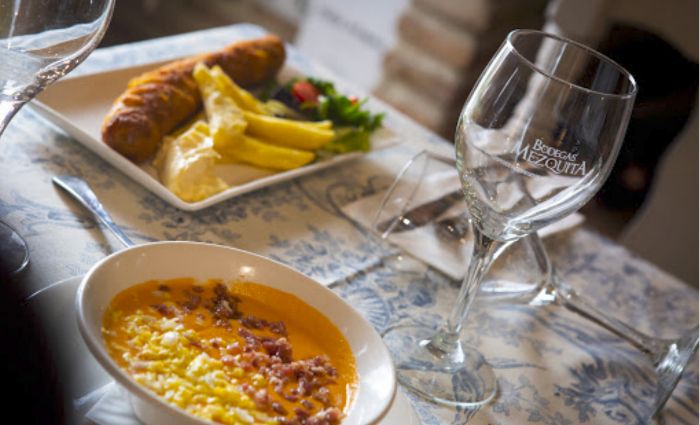 €€ | Typical Córdoba Cuisine | Local Buzz
This popular local hangout serves typical dishes in a fabulous setting. After a hard day exploring the local landmarks, come here for the delights of traditional Cordoban cuisine with subtle modern influences.
Enjoy local cold soups such as salmorejo or mazamorra. Or try the fried aubergines topped in a Pedro Ximenez sherry reduction with sesame. Indulge in one of the classic puddings like Torrija with meringue milk ice cream. The menu is exhaustive, and there are local wines and artisan beers to go with your meal. In my opinion, this is the best restaurant for a local experience in Córdoba.
Address: C. Céspedes, 12
Terra Olea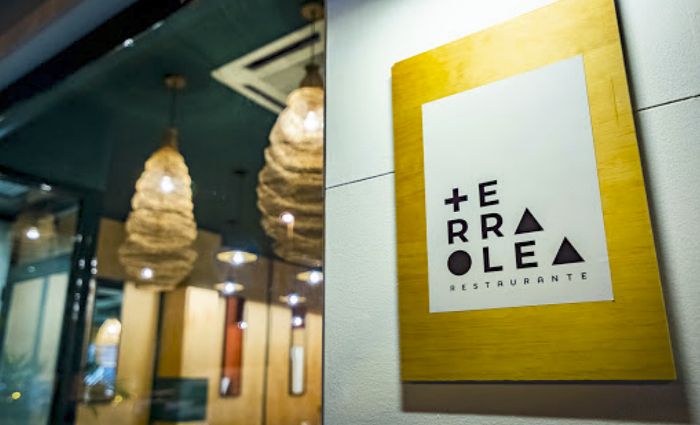 €€ | Innovative Spanish | Tasting Menus and Wine Pairings | Affordable Fine Dining
Located outside of the tourist hub of the city, Terra Olea is worth the detour. The chef, Paco Villar, takes recipes from days gone by and adds a unique twist. The result is a technically impressive menu with daring flavor combinations.
This is the perfect destination for diners curious about modern Spanish cuisine. I would recommend one of the tasting menus (14 or 18 courses) to get the most of the concept without costing the earth. The quality to price ratio resulted in a Bib Gourmand in the Michelin guide. This is my top pick for affordable fine dining in Córdoba.
Address: C. Rigoberta Menchú, 2
Restaurante La Cuchara de San Lorenzo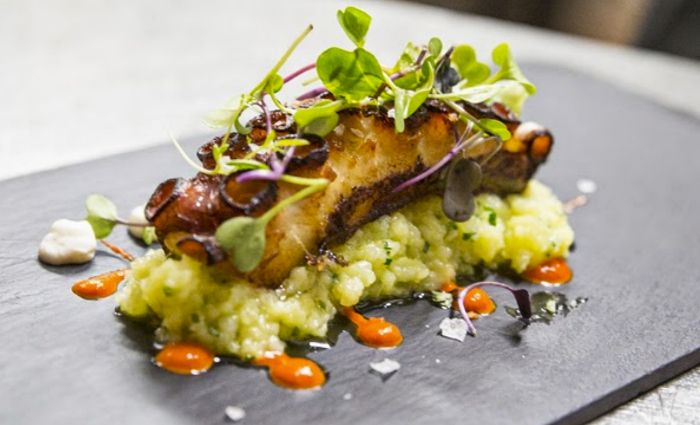 €€ | Seasonal Spanish | Fresh and Authentic
This place gets busy, so I recommend making a booking. It started out as a simple bar serving food, in the hands of two brothers. But after a couple of facelifts, it has matured into a serious dining destination—all through word of mouth and great cooking!
The croquettes exemplify how to elevate a simple classic to a new level. And their mini patatas bravas pack a real flavor punch. Most satisfying of all is the Flamenquín, which Chef Paco López has transformed from a humble tapas bar classic into the star of the show. This is my favorite restaurant for traditional flavours in Córdoba.
Address: Calle del, C. Arroyo de San Lorenzo, 2
La Compañía – Vinos Y Tapas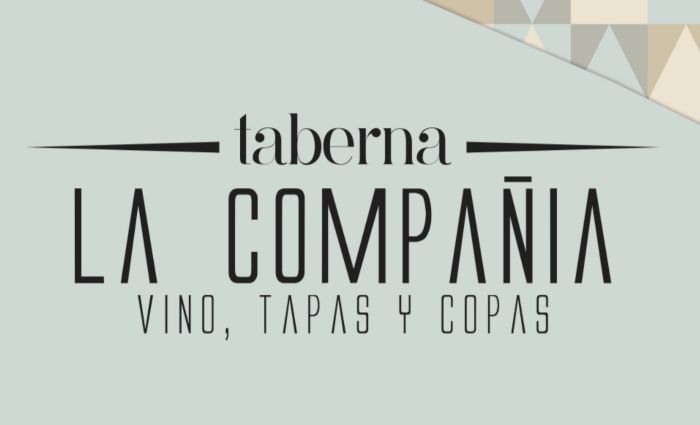 € | Traditional Tapas | Locals' Hotspot
La Compañía is the perfect place to sample traditional dishes cooked without fuss. This means no frills and no twists. Just great ingredients cooked well at bargain prices. That's why it's always full of locals!
You know those times when you don't want restaurant fuss? When you just want to rest your feet and grab a snack and a beer? This is the place. The squid always gets tongues wagging and the meat dishes are generous. I promise you won't leave hungry. This is my number one restaurant for a lunchtime pit stop in Córdoba.
Address: C. Conde de Cárdenas, 13
The Club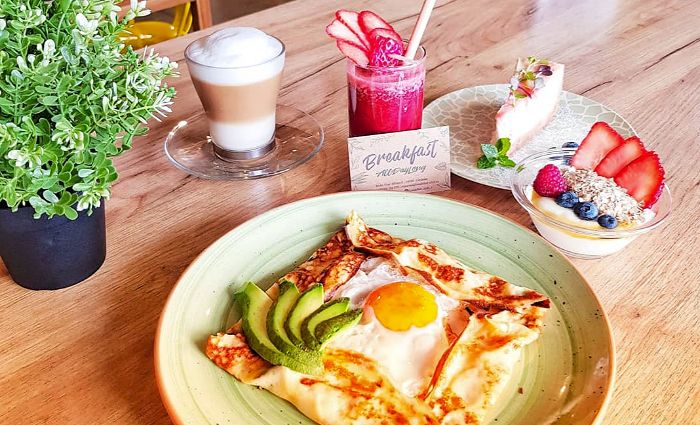 € | Breakfast and Burgers | Hipster Vibes | Evening Cocktails
If you want to start the day with a bang, head to The Club. This stylish joint is open all day but is famous for its breakfast and coffee menu. From full English fry-ups to American pancakes and waffles, they have it covered. But that's just the tip of the iceberg. If you prefer a lighter meal, their other options like avocado toast will blow you away!
But it's not all about breakfasts. Later in the day, there's a dinner menu with awesome burgers, salads, and much more. As the sun goes down, it's time to break out the cocktails and artisan beers. This is a unique venue, which wears different faces throughout the day. This is my recommended Córdoba restaurant for morning breakfast and evening cocktails.
Address: Av. Fray Albino
La Fabbrica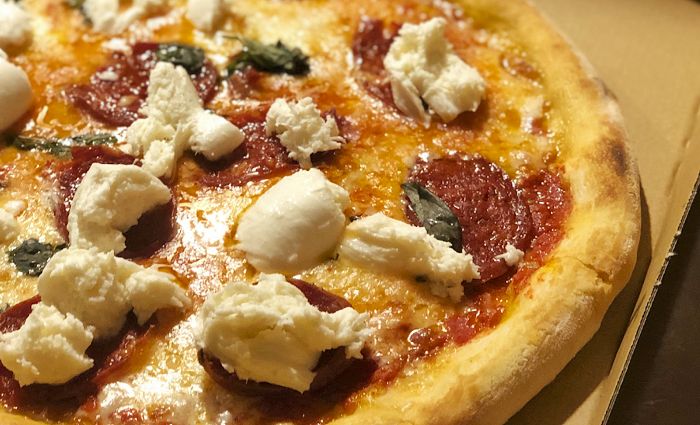 € | Creative Italian | Quirky Ambience | Pizzas and Burgers
If you want a break from local cuisine, head to La Fabbrica. This is a pizzeria that mixes things up. Everything is made fresh and the toppings are original and playful—as is the decor. This is a place that always puts a smile on your face.
The pizzas are named after famous people from around the world. For example, the Banksy pizza features bacon, chicken, onion, cream, and pesto. Other names represented include Andy Warhol, Frida Kahlo, Salvador Dali, and ABBA. You can even build your own! And if you don't fancy pizza, there are plenty of alternatives including a great selection of burgers. This is my pick for the quirkiest pizza place in Córdoba.
Address: C. Albéniz, 16
GastroTaberna La Albahaca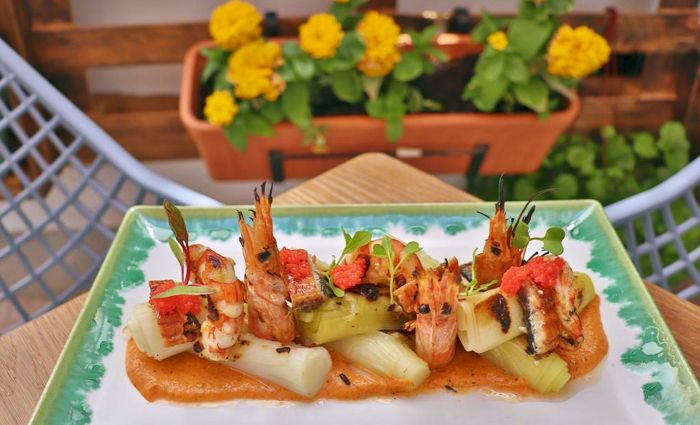 €€ | Local Flavors | Courtyard Setting
This restaurant sits in the heart of the old Jewish quarter. The traditional patio setting is typical of Córdoba and creates a relaxed atmosphere. Local chef, Julián Polo, adds to that authenticity with the traditional flavors of Cordoban cuisine.
The menu also draws influences from other parts of Spain, particularly with its impressive meat and seafood selection. Highlights include the tuna loin with avocado vichyssoise and teriyaki reduction and the grilled Galician beef. With great flavors and a welcoming atmosphere, this is a lovely place to spend a summer evening with friends or loved ones. This is my pick for the most relaxed dining experience in Córdoba.
Address: C. Velázquez Bosco, 1
Restaurante ReComiendo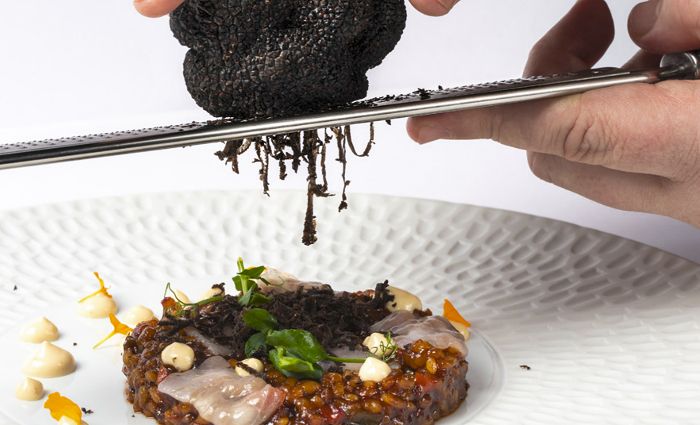 €€ | Affordable Fine Dining | Fun and Playful Twist
Some restaurants you have to experience to believe. Chef Periko Ortega's ReComiendo is one such place. There's music paired with food and countless other innovative surprises designed to stimulate the senses. But be warned, you must give yourself over to the staff and chef and go with the flow—or the "Power" as they call it here.
The chef might serve you a tube of toothpaste, a medicine bottle, some meat hanging on a washing line, or even a birdcage. But every dish has a story behind it and you are never bored. I recommend the tasting menus, which start at €52. Are you ready to feel the power of ReComiendo? Without a doubt, this is my pick for the most entertaining fine dining experience in Córdoba.
Address: C. Mirto, 7