Siena is a beloved destination by the many who frequent it each year. It is the second-largest city in Tuscany behind Florence which can add some confusion about which neighborhoods are the best. That is why we created this article on what the best neighborhoods and hotels near Sienna in Tuscany are to help make planning easy!
---
Pro Tip: Planning what to do on your trip to Florence? Bookmark this post in your browser so you can easily find it when you need it. Check out our guide to Tuscany for more planning resources, our best Florence and Tuscany tours for a memorable trip, and how to plan a day of wine tasting in Tuscany.
What Area of Siena Should You Stay In?
Before booking a hotel you should consider which area is best for you. You know the saying: location, location, location! The first thing to ask yourself is, "Should I stay in the city of Siena or in the countryside?"
Countryside Around Siena (Tuscany)
Siena is located in southern Tuscany which is arguably the most beautiful wine county in Italy and possibly the world. It is not only a city but a province that is a sub-region of Tuscany. The southern borders of Siena touch Umbria and Lazio (Rome) and would take about 90 minutes to drive across.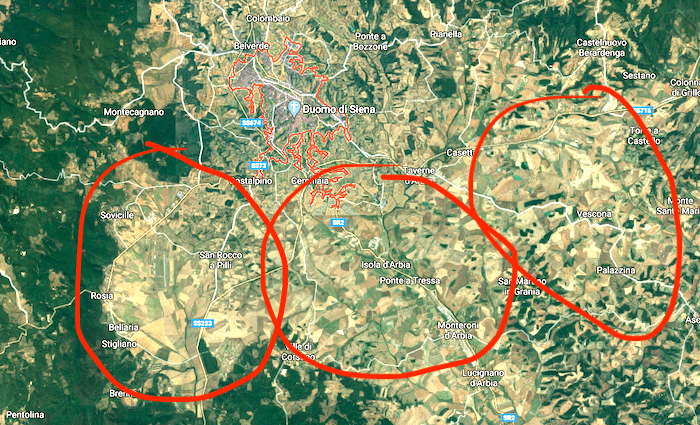 While there are many beautiful areas in the province of Siena, if you are going to the area to visit "Siena" I recommend staying within 30 minutes of the city and renting a car.
This is perfect for people who enjoy wine and would like the option to go to Siena for a few lunches or dinners. If you are a wine connoisseur, consider staying in nearby Montalcino where Brunello is produced.
If you'd like to stay in the countryside, look for | Southwest Countryside | in the recommendations below. I will be recommending properties that are:
south
southeast
southwest of Siena
Why?
If you are going to stay in this area you should not be settling for anything but epic views. An Epic view should be beautifully curated vineyards as far as the eye can see! If you look at the image, you'll see Siena outlined in red and three red circles.
Outside the red circles are forests colored mostly green which can be beautiful, but they are not the reason to go to Tuscany. The camouflage-looking area is comprised of vineyards which are what you want to see.
In the city of Siena
Siena is a medieval hilltop town with tons of character, history, and food. It is a great place for a few night's stay between Rome and Florence. It is extremely close to some of the world's best wine regions and has incredible views.
To make the city and area more manageable, I have broken it down into a few areas including different neighborhoods of the city of Siena as well as surrounding wine regions.
Piazza del Campo (Torre & Civetta)
Aquilla
Istrice & Lupa
Look for | Siena, Aquilla | and other indicators in the listings below.
Our Partnership with Booking.com. If you like our content, please book by clicking on our Booking.com links. The price is the same for you and we get a small commission that helps support our blog. We've partnered with Booking.com because they have the most options, great prices, and a solid loyalty program. Just about every hotel is on Booking so our recommendations are not incentivized.
Best Countryside Accommodations Near Siena
Agriturismo Borgo Villa Certano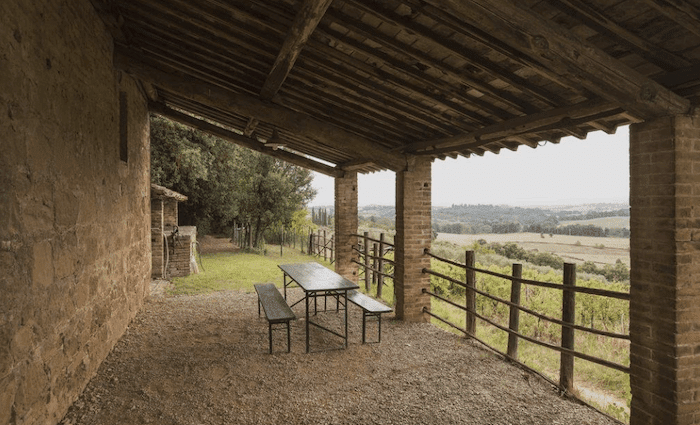 €€ | Agriturismo | Southwest Countryside | On a Vineyard
The photo does not do it justice! This is an amazing property that will cure whatever ales you… at least stress-related! Surrounded by vineyards it is a cluster of castle-like buildings that gives it that Tuscan feel you are looking for!
Casavacanze Vesta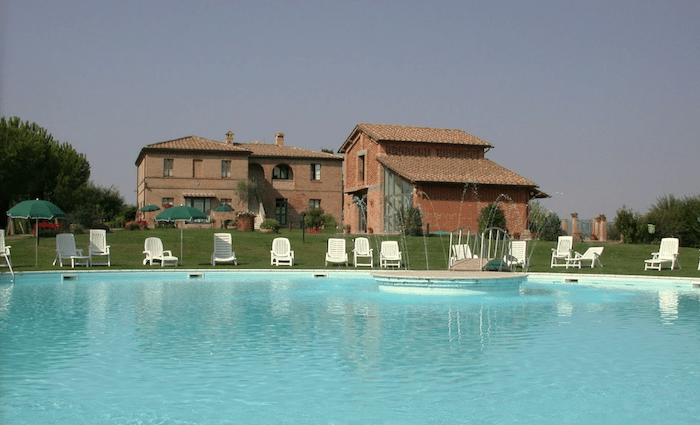 € | Vacation Rentals | Southeast Countryside | Pool | Family Friendly
This property has nice views and a large pool that your kids will enjoy!
Borgo San Lorenzo a Linari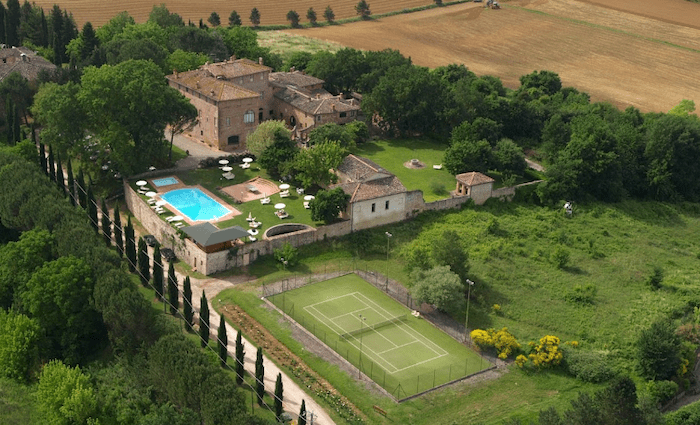 €€ | 3 Star Hotel | Southwest Countryside | Pool & Tennis Courts
A really nice complex just southwest of Siena with a pool, tennis court, and a really cool stone courtyard equipped with a well. Love this style! Definitely click below for more photos.
Agriturismo La Roverella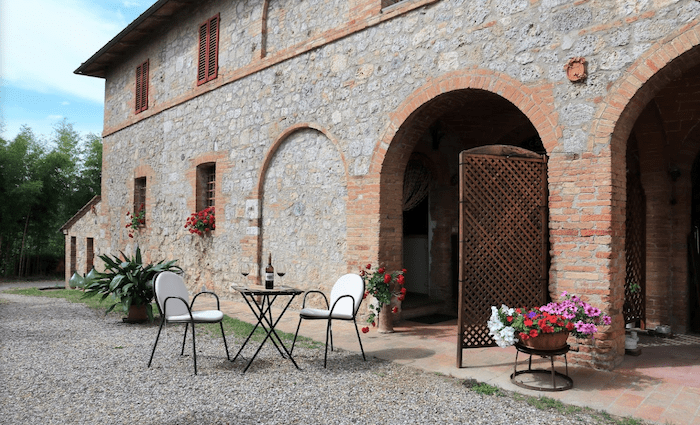 €€ | Agriturismo | Southern Countryside | Vineyard
This quaint vineyard/agriturismo has a few rooms, great food, and great food. A great option for a night or two stop over on your way through Tuscany.
Tours of Chianti and Florence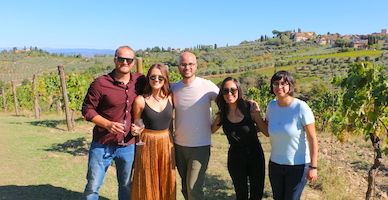 Top-Rated Experience
Chianti Day Trip from Florence with Vineyard Lunch
Want to have an epic experience in Tuscany? Remove the guesswork and the hassle of transportation by joining us on a day trip to Chianti from Florence. You'll enjoy time in the enchanting cities of Siena and San Gimignano with lunch and wine tastings too. Make your Tuscany day trip one to remember!





See Prices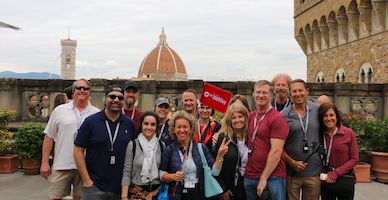 Best-Selling Tour
Florence in a Day Combo Tour with David & Uffizi
This tour is your best value in Florence. See Michelangelo's David statue in the Accademia Gallery with a licensed guide before exploring the Uffizi Gallery. You'll also have plenty of time to see the outside of the Florence Cathedral, Baptistry Doors, Ponte Vecchio, and more. All your skip-the-line admissions are included along with an English-speaking guide.





See Prices
Best Hotels & Apartments in Siena
Palazzo del Papa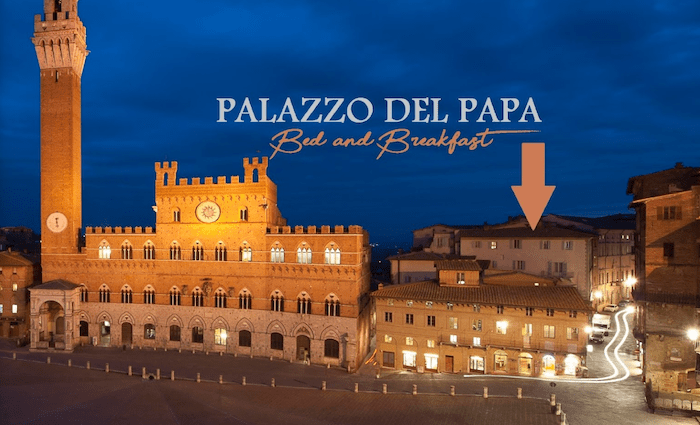 €€ | B&B | Siena, Piazza del Campo | Modern with Rustic Charms
A great little B&B right by Siena's main square which has modern finishes and comfortable amenities. A great option with excellent reviews.
Palazzo Giorgi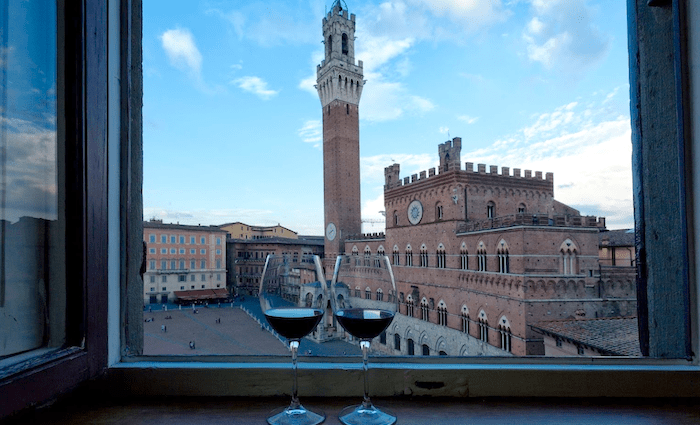 €€ | Apartment | Siena, Piazza del Campo | Great Views!
Centrally located apartment in Siena with fantastic views and updated finishes.
La Terrazza Sul Campo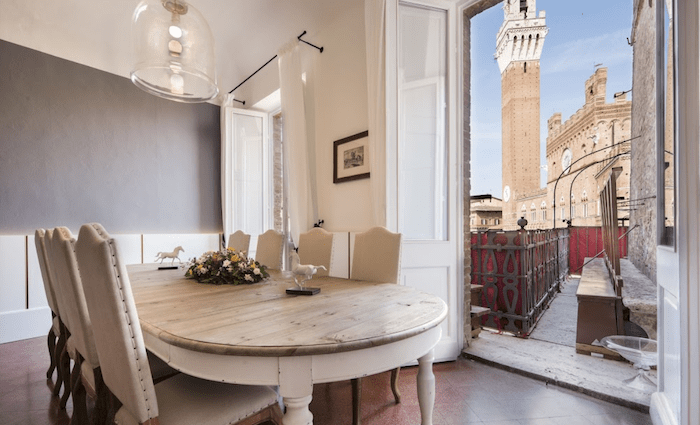 €€ | Apartments | Siena, Piazza del Campo | Unbeatable Views
Extremely classy and finely finished apartments right in Siena's main square which is Piazza del Campo. The photos say it all!
Relais degli Angeli Residenza d'Epoca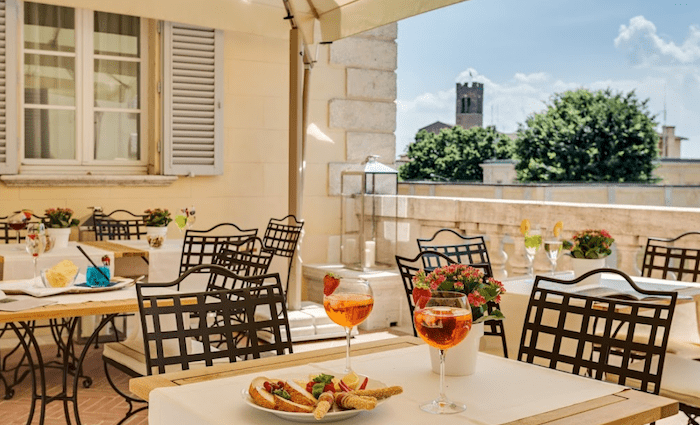 €€€ | B&B | Siena, Istrice & Lupa | Old-World Charm
This B&B feels more like a castle than anything else! Gorgeous victorian interior with luxury finishes and comfortable amenities.
B&B Paolina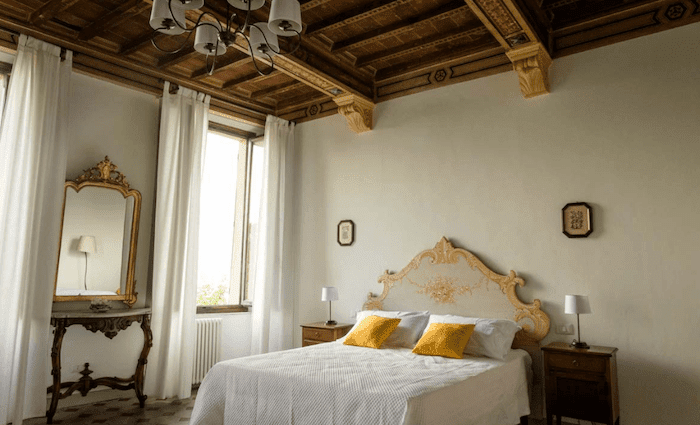 €€ | B&B | Siena, Aquilla | Countryside Views
Great B&B with excellent reviews, beautifully coffered ceilings, and some rooms even have countryside views!
Il Chiostro del Carmine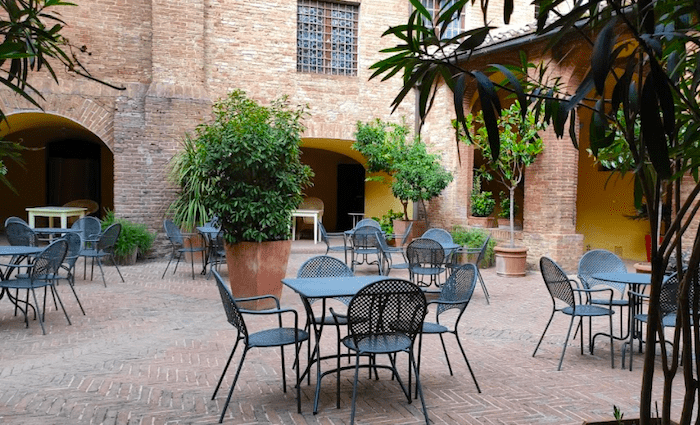 €€ | B&B | Siena, Aquilla | Classic Medival touches
If you enjoy archways, stonework, and the feeling of a castle then this B&B is for you. Great prices and value here!
Other Great Finds!
Check Out Our Best Cinque Terre Tours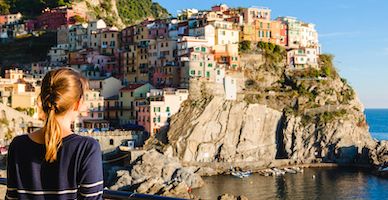 Top Rated Tour
Cinque Terre Tour with Locally Produced Limoncino Tasting from La Spezia
With a fun and expert tour leader, discover the villages of the breathtaking Cinque Terre. You can also sunbathe on the beach and learn the differences between Limoncino and Limoncello. Decide for yourself which spirit reigns supreme!





Starting at €49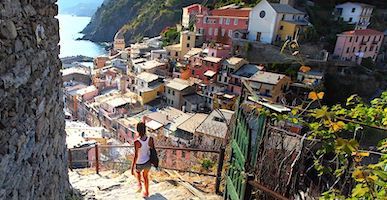 Top Rated Tour
Cinque Terre Hiking Tour from La Spezia

One of Italy's most treasured gems and a UNESCO World Heritage Site, Cinque Terre is a Must See on your trip to Tuscany. On this excursion, travel in an air-conditioned private coach directly from central Florence for a truly memorable experience in a small group with an expert tour leader.





Starting at €55
Not ready to book a tour? Check out our Tuscany guide for more info.