Piedmont is a not-so-hidden gem that boasts some of the most powerful and delectable Italian wines on the planet. If you are considering spending some time there then you've come to the right place! Check out where to stay in Piedmont Wine Country.
---
Pro Tip: Planning what to do on your trip to Tuscany? Bookmark this post in your browser so you can easily find it when you need it. Check out our guide to Tuscany for more planning resources, our best Florence and Tuscany tours for a memorable trip, and how to plan a day of wine tasting in Tuscany.
Where to Stay in Piedmont: Best Hotels in the Region
Piedmont boasts wine that age like Bordeaux, is powerful like California Cabs, and has the finesse like Burgundies. Need I say more? Even Thomas Jefferson in 1787 visited Piedmont and tried the wine and loved it! The areas covered in this article will be:
Barolo Producing Area – It is made up of 11 towns and we will focus on the most picturesque to stay in.
Barbaresco Producing Area – Barbaresco is made up of mainly three, small and picturesque towns- Barbaresco, Neive, and Treiso.
Barbera Producing Area – It is found in many areas, however we will be focusing on the two main cities of Asti and Alba.
Our Partnership with Booking.com. If you like our content, please book by clicking on our Booking.com links. The price is the same for you and we get a small commission that helps support our blog. We've partnered with Booking.com because they have the most options, great prices, and a solid loyalty program. Just about every hotel is on Booking so our recommendations are not incentivized.
Not ready to book a tour? Check out our Tuscany guide for more info.
Hotels in Piedmont's Barolo Wine-Producing Area
Barolo wine is made from the Nebbiolo grape. Barolo is produced on 1,000 hectares of wine-loving soil by 1,000 winemakers. This makes it similar to Burgundy in the amount of land allotted to each producer. To have a piece of land in the Barolo producing area of Piemonte means that you are now a part of history.
There are actually 11 official towns that make up the area where Barolo can be produced. The towns are quite small and honestly, you could probably run through all of them in one day ( actually on foot).
Why I love the wine Barolo & the Barolo Area
The wine can age almost indefintely
You have 11 little towns to choose from
Not a touristy area so super authentic
Not many hotels, so mostly family-run B&Bs or apartments
Attractions Near Barolo
Medieval Borgo of Barolo
Cappella del Barolo- Most colorful chapel in Italy
Strada del Barolo
Monforte d'Alba
Best Restaurants in Barolo
Best Hotels in the Barolo Area
Rocche Costamagna Art Suites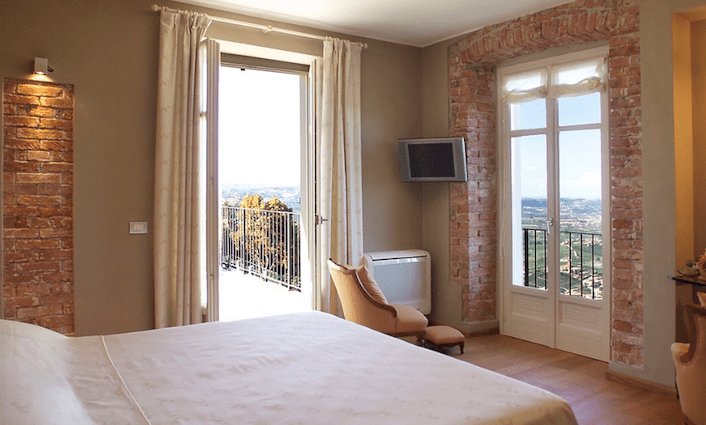 €€€ | Apartment Style | La Morra | Vineyard Stay
Ever wonder what it's like to sleep at a vineyard? Now is your chance! These storied vineyards date back to the mid 19 century and the wine is amazing. So in theory, you don't need to go anywhere!
Ca San Ponzio Country House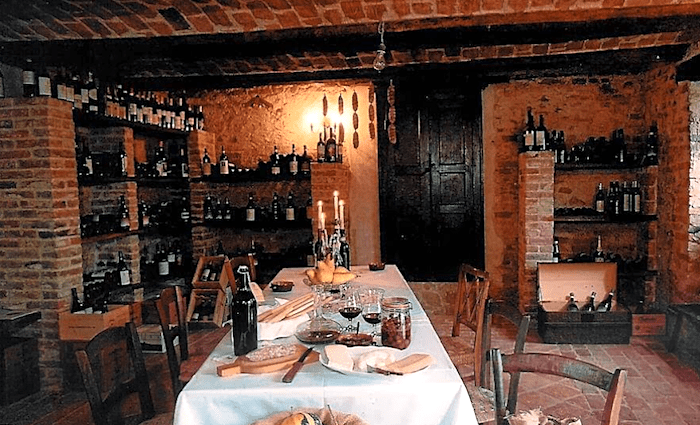 €€ | Room Rental | Barolo | Swimming Pool
As the name implies, this is a house in the country. You are surrounded by nature and quiet. It's the perfect place to go if you want to relax and unwind. Enjoy a delicious home-cooked meal in front of a roaring fire and you will begin to feel every muscle in your body unwind.
Chalet nelle Vigne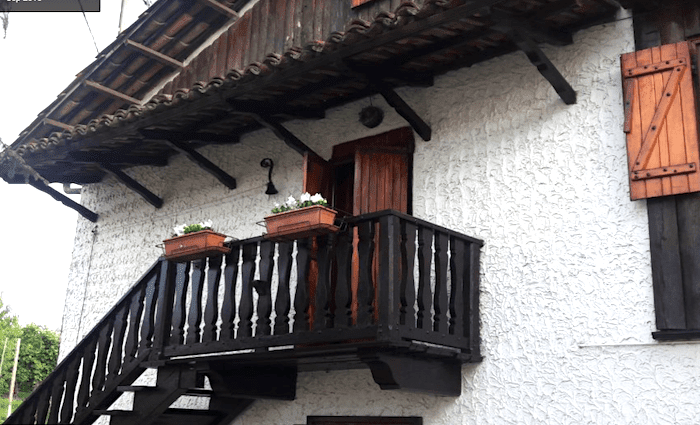 €€€ | Holiday Home | Novello| In the Country
While many places around Barolo offer rooms, at Chalet Nelle Vigne, you can have an entire home. Escape from the chaotic world into this sea of tranquillity.
Wellness Suite Na' Canuna'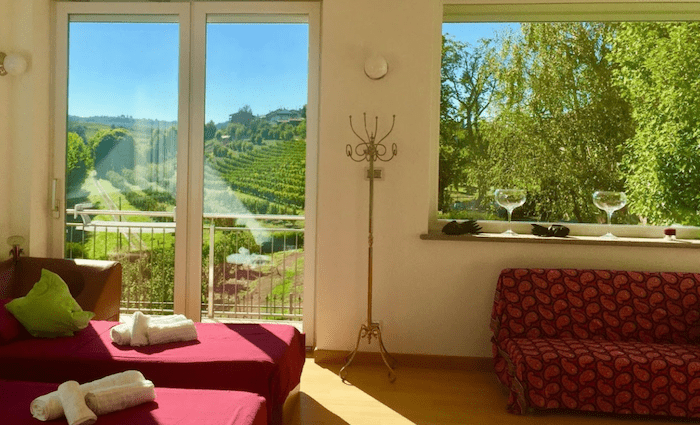 €€€€ | Apartment Style | Roddi | Infinity Pool
In the heart of Barolo country, Wellness Suite Na' Canuna' offers multiple apartments with fantastic views overlooking vineyards. They even boast a pizzeria onsite so jump in the pool to cool off, then have a slice! What more could you want?
Agrisuite il Cedro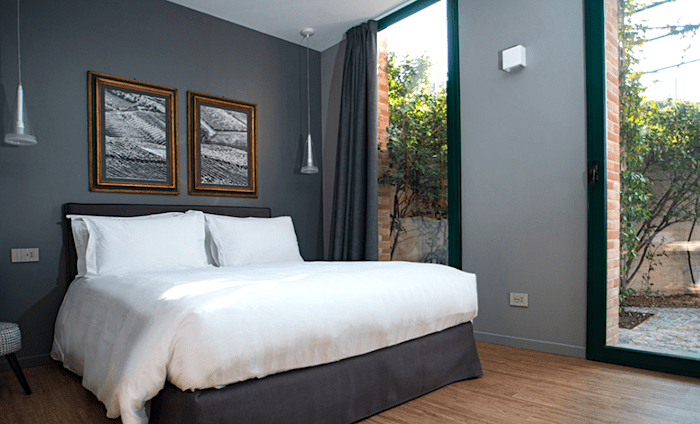 €€€ | Apartment Style | La Morra | Modern Decor
While many places listed on this blog aim for the more rustic or country look, Agrisuite il Cedro is going modern! These apartments are furnished with a balcony and complete with a dining area.
Not ready to book a tour? Check out our Tuscany guide for more info.
Hotels in Piedmont's Barbaresco Wine-Producing Area
Barbaresco wine is also made from the Nebbiolo grape and is a bit less powerful than its neighbor Barolo, but more loveliness. In the last 20 years, Barbaresco has arguably become one of the most important wines in the world. Not long ago, I personally tried a 1975 Gaja Barbaresco and can tell you honestly it was an amazing wine.
There are only three little towns that make the wine that can be called Barbaresco. These are Barbaresco, Neive and Treiso. If you get a chance, I recommend visiting all three so you can see how the wine differs according to location.
Why I love the wine Barbaresco & the Barbaresco Area
The rolling hills never end
The wine has more finesse
You can find wines here that never make it stateside
Less expensive than Barolo
Attractions Near Barbaresco
Torre di Barbaresco
Donna di Langa
Best Restaurants in Barbaresco
Best Hotel in the Barbaresco Area
Domus Langhe B&B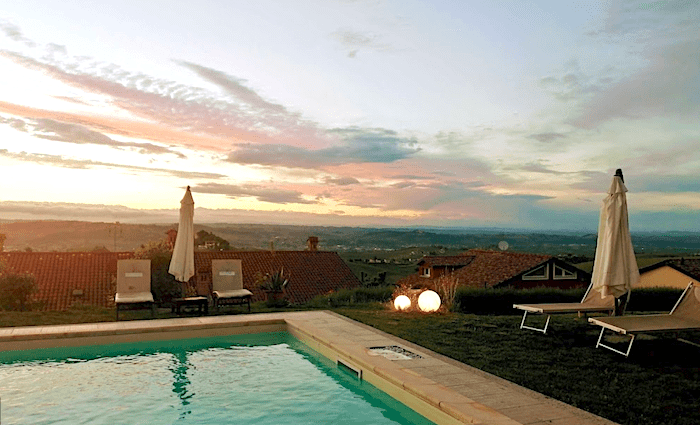 €€ | Apartment Style | Treiso| Panoramic Views
A short walk from the center of Treiso, you can enjoy the calm countryside. The area around this B&B is actually in the UNESCO listings for its beauty.
Villa Edy Barbaresco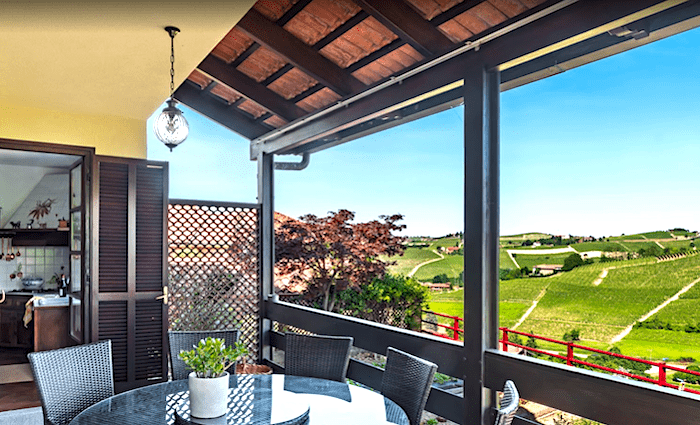 €€€ | Country House | Treiso| Country Living
If your dream vacation is to wake up literally in a vineyard every morning then you have come to the right place! Enjoy your breakfast on the patio with grapevines literally 360 degrees around you.
Villa Garassino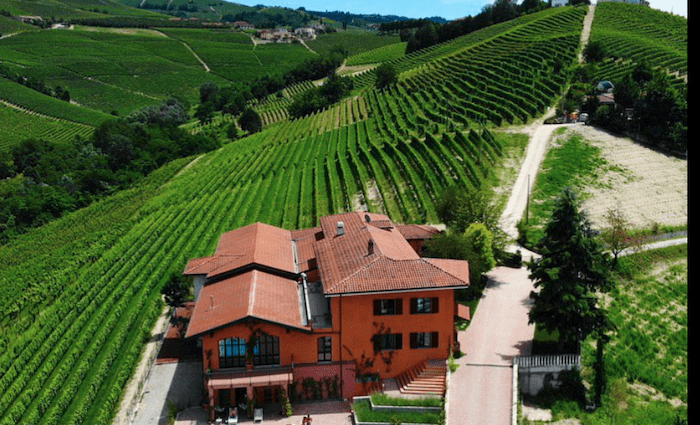 €€ | Holiday Home | Barbaresco| Vineyard Stay
Villa Garassino comes with all the amenities you need. Not is there a swimming pool and a bar, but also a restaurant on-site? Great place for families and couples alike.
Borgo Vecchio Locanda di Charme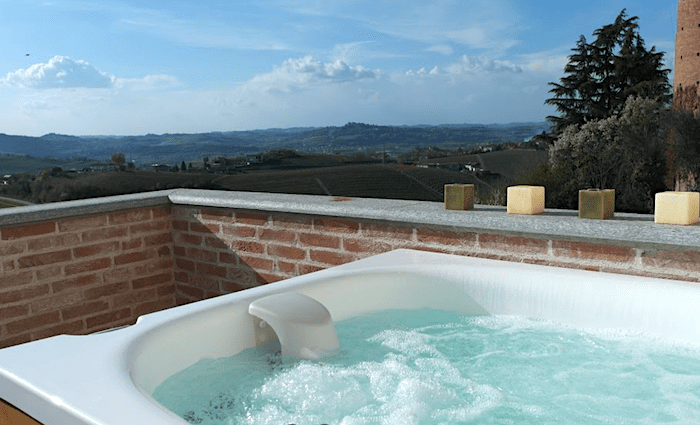 €€ | Apartments | Neive | Historic City Center
These apartments are in the center of the historic center of Neive. Enjoy panoramic views with beautiful terraces. From here you are also only 3 miles to the famed town of Barbaresco!
Casa Caimotta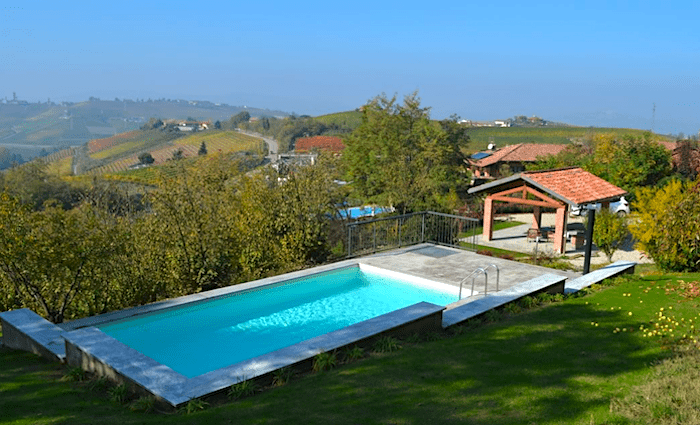 €€€ | Apartments | Neive | Swimming Pool
Great stay for couples who just want to get away from the hustle and bustle. Have an early dinner and just enjoy the hushed views of rolling hills and vineyards.
Not ready to book a tour? Check out our Tuscany guide for more info.
Hotels in Piedmont's Barbera Wine-Producing Area
Barbera wines are made from the Barbera grape and are made in quite a few areas of Piedmont. Young wines have a higher level of acidity and fruit. The high level of tannins means many producers like to tame them with oak. For simplicity's sake, I'm going to focus on the town of Alba which is a major producer of Barbera wines.
It has the misfortune of being produced in the same area as Barolo and Barbaresco, therefore not many people outside the area know the wine. This allows you to find great hidden gems and delicious wine.
Why I love the wine Barbera & Alba
Gourmet Capital of Piemonte ( Think white truffle)
Fruity, energetic wines bursting with flavor
Actual hotels instead of only B&Bs and apartments
True city to visit with more infrastructure
Attractions Near Alba
Duomo of Alba
Historical Center of Alba
San Lorenzo Cathedral
Underground Alba- Ancient Roman Ruins
Best Restaurants in Alba
Best Hotel in Alba
Relais San Maurizio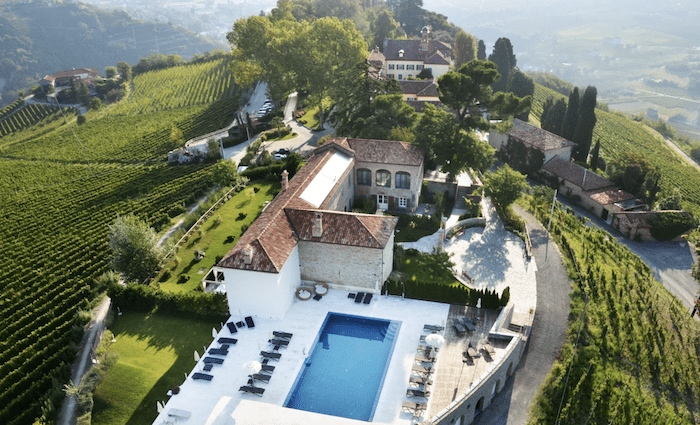 €€€€ | Luxury Hotel | Santo Stefano Belbo | True Luxury
Who would not want to stay in a luxury refurbished monastery from the 17th century? From the Michelin restaurant to the amazing wellness center with various pools. If you are coming to Piemonte wine country and want to indulge for a few nights in luxury, then there is no better place.
Hotel Langhe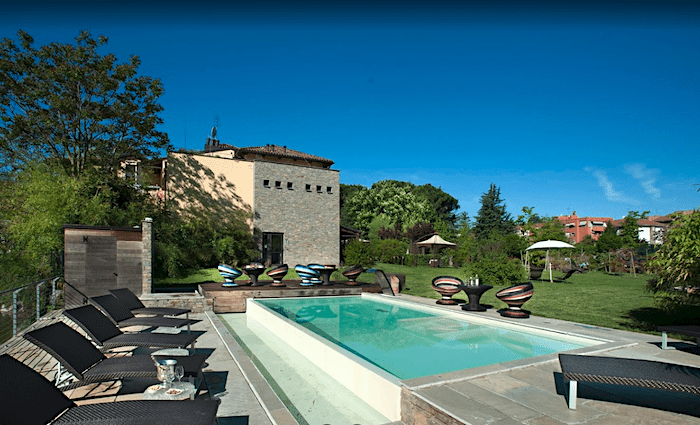 €€ | B&B | Alba | Swimming Pool
Hotel Langhe is only a 5-minute drive to the center of town. When you arrive, enjoy a glass of wine on the house and get ready to begin your vacation.
B&B Bellavista Alba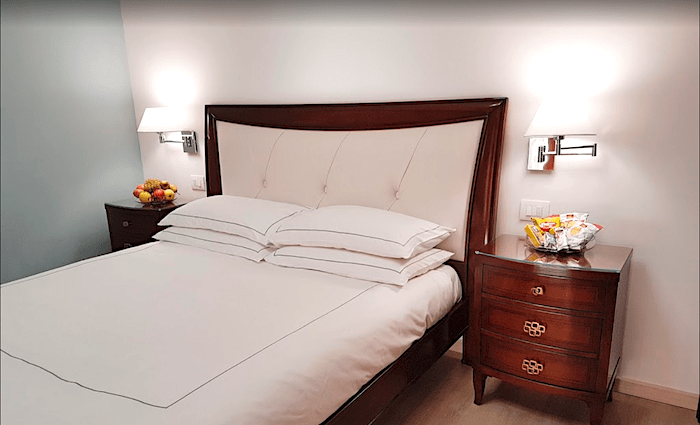 €€ | B&B | Alba | Great for Kids
Only miles from the Alba town, the owners of this B&B will make you feel like you are part of the family. It's a great starting point for lovers of cycling. They also have a playground for kids.
Villa Anna, Luxury & Private Pool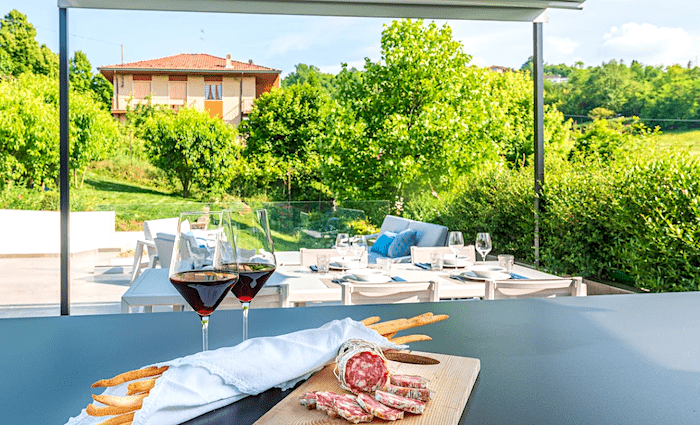 €€€€ | Private Villa | Alba | Luxury Stay
Sometimes you need to splurge. If you happen to come to Alba and want a private villa with all the amenities then this is the place. Don't you deserve it?
Antica Locanda San Pietro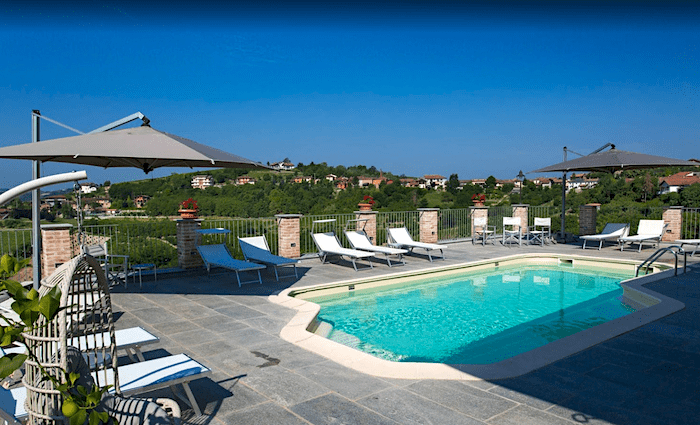 €€€ | Hotel | Govone | Swimming Pool
Great place with all the amenities you need on vacation. There is a wellness center, swimming pool and a restaurant serving local Piemonte cuisine.