If you're heading to New York City you might want to get aquainted with all of its acronyms. These short abbreviations are easy to remember and quick to say or jot down. After all, this city likes things done in a New York minute. We're here to show you what all the acronyms in NYC mean.
---
Find Out What the Acronyms in NYC Mean
New York City is full of acronyms — even its name is abbreviated. Between the public transit and the various neighborhoods, this city is known for its short and snappy acronyms. And if you're visiting, you'll want to know them, too. Check out our helpful guide to learn what all the acronyms in NYC mean.
Neighborhoods
Many neighborhoods in New York City have cool acronyms that relate to their specific location and history—or if nothing else, for their ease and convenience.
Dumbo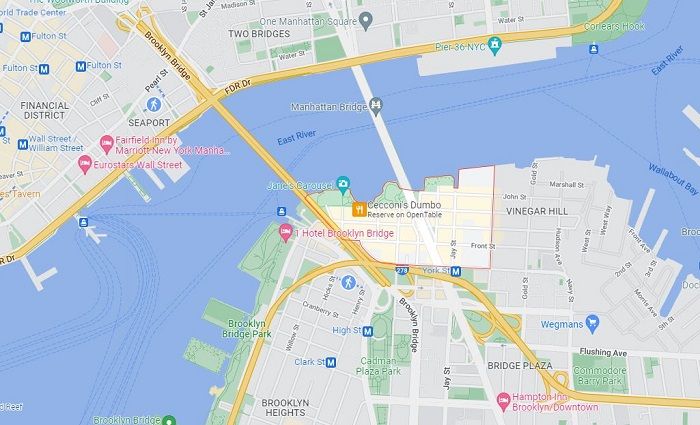 No, we're not talking about the cartoon elephant here. Dumbo (also DUMBO) is a little gem of a neighborhood in Brooklyn. Its name is an acronym for "Down Under the Manhattan Bridge Overpass" because that's where it's located—right by the East River. And the location is pretty stellar. Just about anywhere you walk to, you'll nab impressive views of the bridge or the river.
FiDi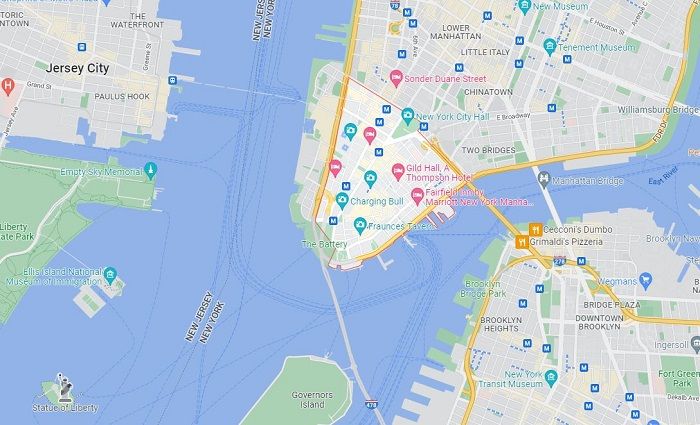 If you're planning to check out Wall Street or the 9/11 Memorial, you'll be going to FiDi, which is short for the "Financial District." The area is located in Lower Manhattan, and it's where New York City's famous skyscrapers are, among all the busy business types.
LES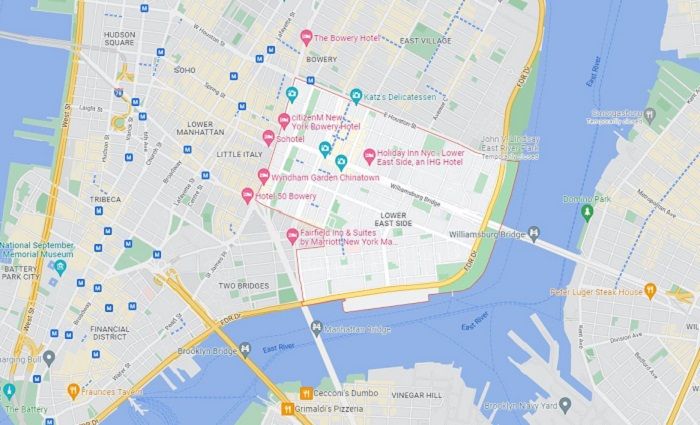 The acronym LES is the short way to say the "Lower East Side." This downtown neighborhood is all about a good time, especially at night with its live music and vibrant bar scene. It's also known for its strong Jewish culture with many museums and delis (Hey there, Katz) dedicated to their rich heritage.
Nolita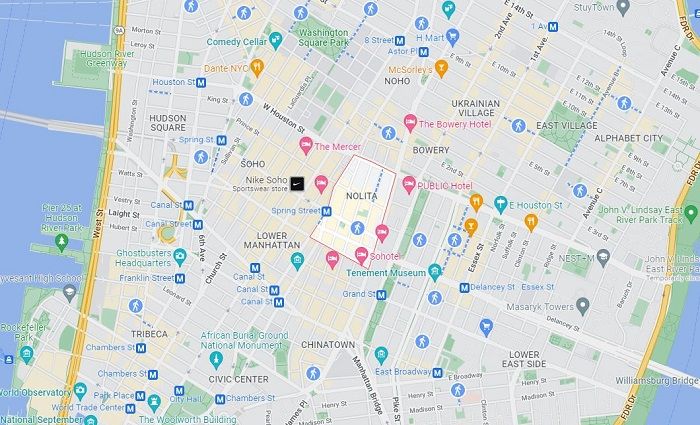 Nolita (also spelled as NoLita) is a charming neighborhood located in downtown Manhattan. Its acronym translates to "North of Little Italy" because it's located next to the neighborhood of Little Italy. Known for its young and hip crowds, boutique shops, and designer jewelry, this place is fashionably chic with a name that is just as cool.
NoMad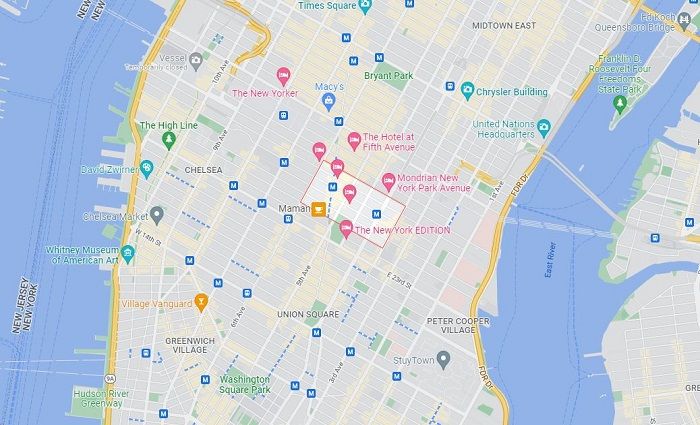 If you're talking about the area "North of Madison Park," you're really referring to the NoMad District. The acronym first came about in 1999 and is pretty much the only way to refer to the area today. It comes from the area's prime location which is north and west of Madison Park and central to just about everything — thanks to being right smack in the middle of the city.
SoHo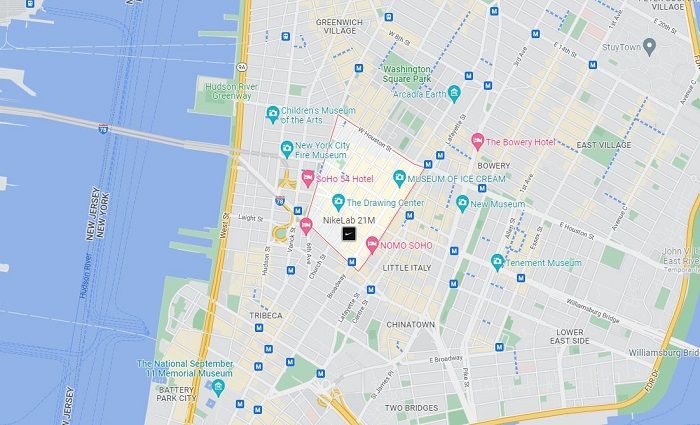 Dubbed as the neighborhood for the artsy folks, the term SoHo is short for "South of Houston Street." Galleries and designer shops take up a lot of real estate here, as do some of the best restaurants. If you're looking to shop when visiting the city, SoHo is your best bet.
Tribeca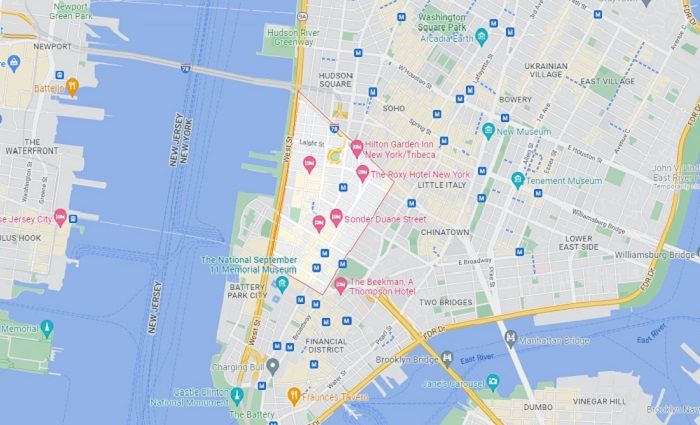 Tribeca (or TriBeCa) means "Triangle Below Canal." It's a trendy neighborhood in Lower Manhattan known for its high-priced lofts, celebrity residents, and of course, the Tribeca Film Festival. Its acronym comes from its location between Church, Lispenard, and Canal street which forms the shape of a triangle.
UES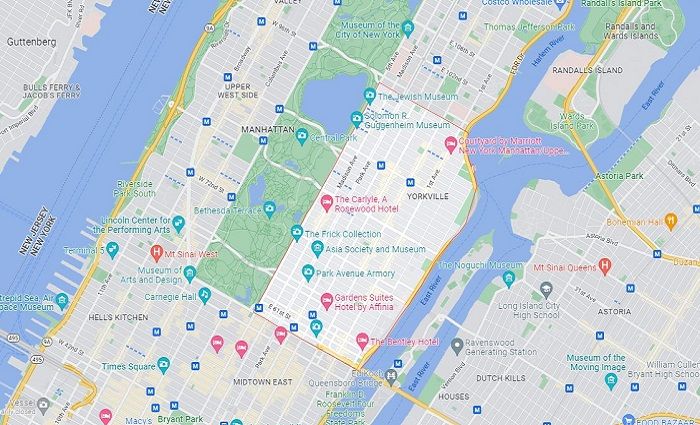 If you're making your way uptown to walk along Museum Mile, you'll be going to the Upper East Side or UES. This area is known for its fancy brownstones that overlook Central Park, plus some of the most popular museums around, including the Metropolitan Museum of Art and the Guggenheim.
UWS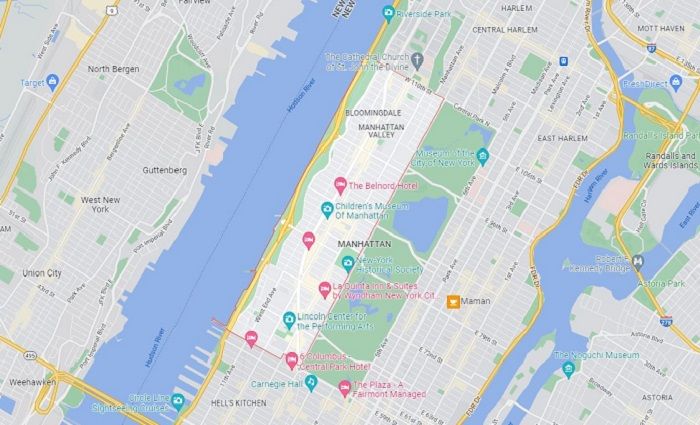 The uptown neighborhood located across from the Upper East Side is the UWS or "Upper West Side." Here, you'll find other big-name cultural institutions like the Metropolitan Opera and Lincoln Center, along with Central Park West.
Transportation
Whether you're taking public transportation or driving into the city, you'll want to remember these transportation acronyms to help you get around NYC.
GWB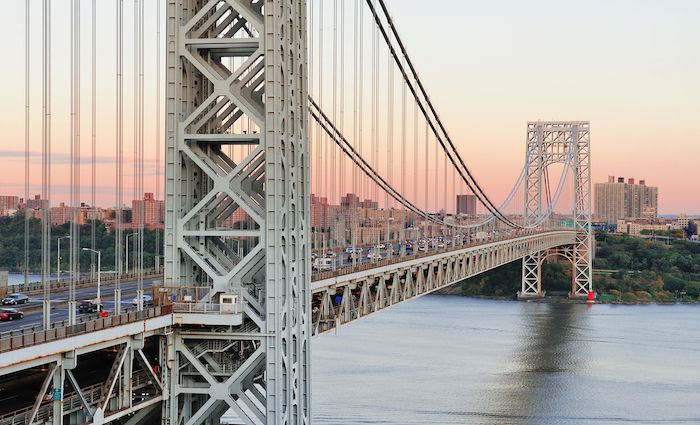 If you've ever heard someone say they took the GWB, they're talking about the George Washington Bridge. This double-decked suspension bridge is named after the president with the same name and first came to construction in the 1920s. It sits over the Hudson River and connects New York City with New Jersey. It's also the busiest bridge around. If you've ever been on it, you know how packed it can get.
LIE
If you're heading to or from Long Island, you'll be traveling on the Long Island Expressway. Or also called Interstate 495. But we call it the LIE. Much easier, don't you think?
MTA
No one is going to refer to New York City's public transportation as the "Metropolitan Transportation Authority." It's too darn wordy. People will likely shorten it by calling it the MTA. And the MTA can refer to anything from the subway to the bus, the train, and New York tunnels and bridges.
Attractions
New York City's main attractions can also have their own acronyms which are good to know when planning your trip.
MET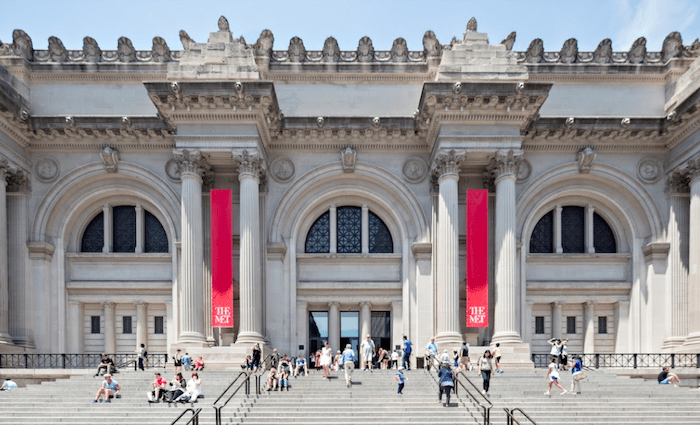 The Metropolitan Museum of Art is one of the largest art museums found around the world. It's located on Fifth Avenue on the Upper East Side (ahem, UES) and has been around since 1870. But when we talk about this museum, we rarely call it by its full name. This museum will always be called the MET to us.
MoMA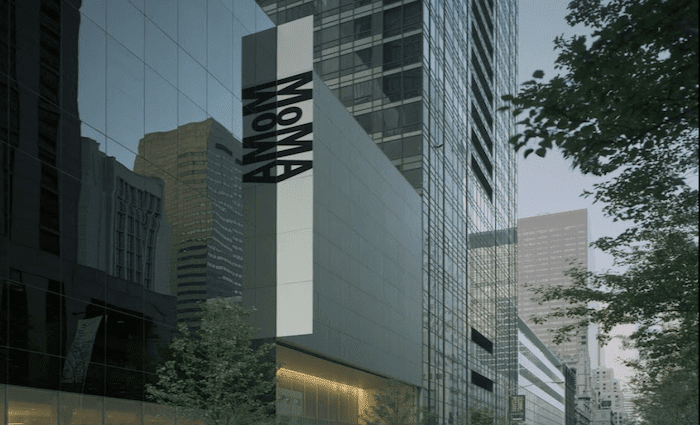 MoMA is short for the "The Museum of Modern Art." Located in Midtown, this is one of the most well-known museums of its kind and has been influencing the art world since 1929. Everything from the exhibitions to the film library, to the educational programs, and performance artwork all make this museum a must-see.
MSG
You'll find the epicenter of all things entertainment parked in Midtown: Madison Square Garden. From catching a Knicks game to seeing Billy Joel perform live, this arena houses it all. It goes by the nickname "The Garden" but is also abbreviated as MSG.
WTC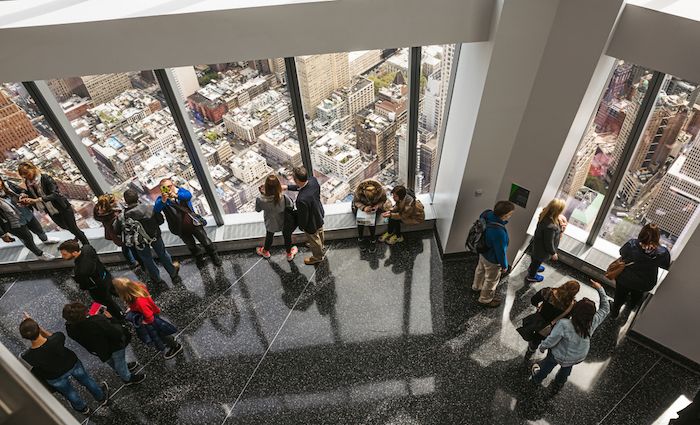 The acronym WTC refers to the World Trade Center. This is a complex located in downtown Manhattan right by the Hudson River and Wall Street. It is also where the Twin Towers once stood before the 9/11 terror attacks. You'll find everything from the 9/11 memorials and museum to the One World Observatory and the Oculus subway stop and shopping center here.
Bonus: NYC Jargon
While New York City has its own acronyms, it also has its own jargon, too. Here are a few most common terms (and what they mean) you'll likely hear when visiting.
"The train" — the subway system
"The City" — even though the city technically includes all 5 boroughs, we only mean Manhattan when we say "the City"
"Bodega" — a small, local convenience store
"The Village" — Greenwich Village neighborhood
"Upstate" — New York State (usually Westchester and beyond)
"Pie" — a pizza, and "we grab a slice"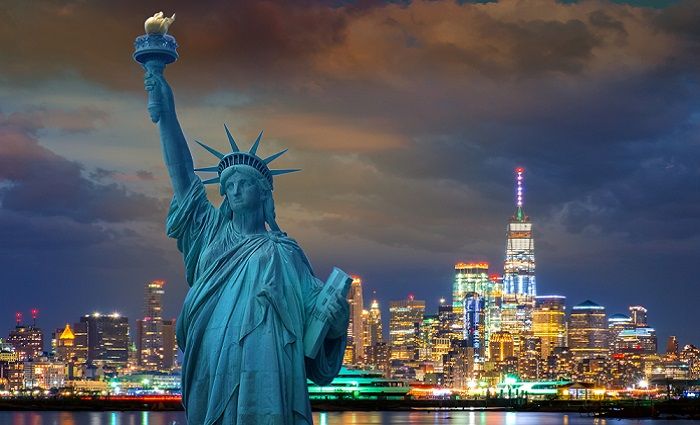 Find the best places to stay
Where to Stay in NYC
New York City is the center of the universe to those who adore this iconic city. Choose the best neighborhood to stay in as you plan your upcoming trip to the Big Apple.