Singapore may be one of the most expensive cities in the world, but it has also acquired a slew of other recognitions, including cleanest, best developed, and possibly most entertaining. With that in mind, here are the activities to remember Singapore by.
---
Pro Tip: Save this post into a Singapore folder on your browser or mobile so you don't have to scramble for inspiration (or simply plan them straight into your itinerary!).
Top 13 Things To Do In Singapore
Singapore may be one of the world's smallest cities, but there are plenty of major attractions, sights to visit, grounds to start exploring, and off-the-beaten-path spots to uncover in this modern city!
Visit the Lion City for a few days and smell the blooms at Gardens by the Bay, brace yourself for the highest dual Battlestar Galactica: Human vs. Cylon rollercoaster at Universal Studios, and learn about Singapore's rich culture and people at the museums.
Don't know where to begin? Allow us to show you the best of what Singapore has to offer in terms of things to do, see, eat, shop, and simply enjoy yourself.
13. Get your hawker food fix at Lau Pa Sat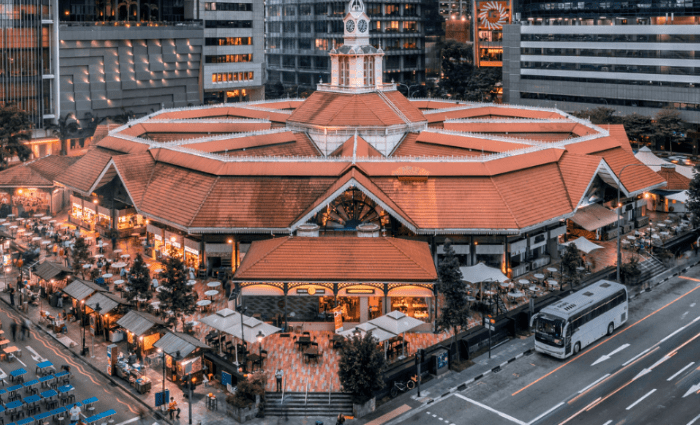 The market's unique octagonal shape and ornate columns, located in the center of the business district, were designed by George Coleman. Many of Singapore's notable colonial buildings, such as the Old Parliament House, were planned by the famed Irish architect.
Prepare to be amazed by the numerous delectable dining options available within this historic structure. From local cuisines to well-loved international specialties, you'll sure be spoiled for choices all in one place! Simply alight at the Downtown MRT Station and walk 300m down Central Boulevard road to reach this food paradise.
Address: 18 Raffles Quay, Singapore 048582
12. Explore contemporary African cuisine at Kafe Utu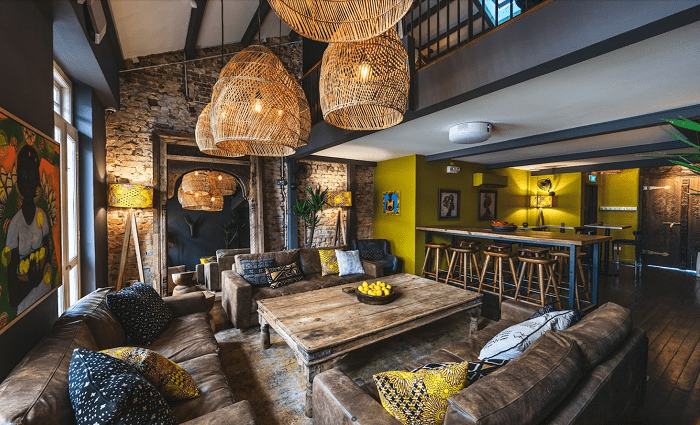 $$$ | African | Indoor & Outdoor Seating
As a café by day and a bar by night, Kafe Utu has a unique concept. The first of its sort in Singapore, Kafe Utu used a Kenyan theme for its design and menu.
Simply a five-minute walk from Outram Park MRT, its location is somewhat hidden, so blink and you might miss it. Check out our article to find out the Top 10 Restaurants we highly recommend.
Remember to take some great shots of yourself enjoying the food with your loved ones because this café is brimming with Instagrammable beauty!
Address: 12 Jiak Chuan Rd, Singapore 089265
11. Say 'Cheese' at the Madame Tussauds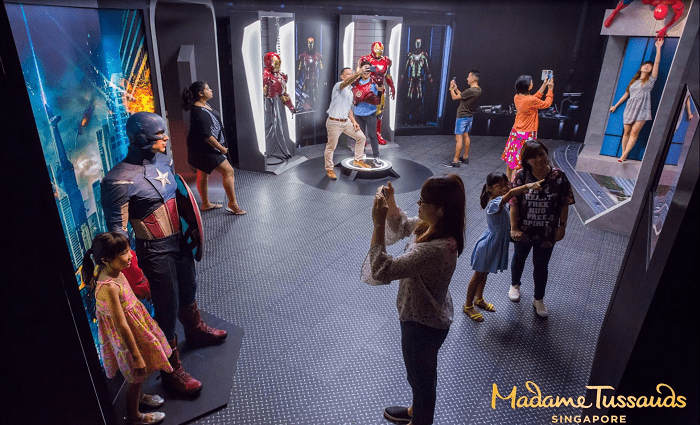 In this internationally renowned waxwork museum, rub shoulders with A-listers – sort of – and take photos with Angelina Jolie, Johnny Depp and their Hollywood friends. Aside from international superstars like Jackie Chan and Bruce Lee, tourists can also pose with local heroes and celebrities like Gurmit Singh and Jack Neo.
I recall going to the museum at 2pm and staying for around 3 hours, so you can roughly estimate how long you'll be there. We had a fantastic time during our visit because of the variety of activities inside. The wax figures are really remarkable, and the majority of them are extremely lifelike.
I'd say it's definitely worth a visit if you're visiting Sentosa island because they have more than just the wax figures; they also have the Spirit of Singapore boat ride and Marvel Universe 4D unique to the Singapore branch in Asia!
Address: 40 Imbiah Rd, Sentosa, Singapore 099700
Admission Cost: Depends on the package chosen
10. Take a speed thrill down Skyline Luge Sentosa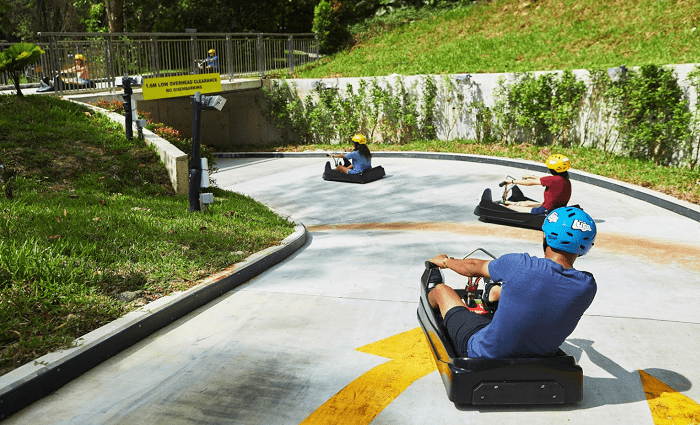 All Mario Kart enthusiasts, take your go-kart adventures from your mobile screen to real life with the Luge! It'll take you twisting and turning through a sloped trail in a momentum-powered kart.
You don't need a driver's license to ride the Skyline Luge. The roads winding through the forest are beautiful on their own. But here's a tip: If you want to see the entire track illuminated up with multi-colored neon lights, go at night.
You can also choose to ride the Skyride, a chairlift that will take you above the treetops, for another round of Luge ride! All these are within a short walking distance from Madame Tussauds.
Address: 1 Imbiah Rd, Singapore 099692
Admission Cost: Depends on the combo package chosen
9. Go on a bicycle adventure in Coney Island
Coney Island is tucked away in Punggol, near Punggol Waterway Park. This beautiful island is home to wild flowers, wildlife (including otters, butterflies, and birds), and peaceful beaches. Excellent for a day of cycling!
There are two ways in. The West Entrance is for visitors arriving from Punggol, while the East Entrance is for visitors arriving from Pasir Ris.
To avoid the scorching sun, visit early in the morning. Although large trees shade most of Coney Island, places beyond the park and at Punggol Settlement don't. Remember that the park is closed between 7pm and 7am.
Address: Serangoon Island
Admission Cost: Free
8. Uncover Orchard Road's history at our conservation site, Emerald Hill
Emerald Hill is a residential and conservation neighborhood adjacent to The Centrepoint mall. It is located near Orchard Road and was originally home to numerous members of the Peranakan population in the city state. Many of its homes are designed in the Chinese Baroque style.
It's the place to go if you want to learn about heritage culture, and I'm sure it'll be "food" for your camera. If you're in the neighborhood of Orchard Road, this gorgeous and colourful ancient street is worth a stroll to see the amazing architecture.
Please keep in mind that there are people living in those houses, thus noise should be kept to a minimum and privacy should be honoured.
Address: Emerald Hill
Admission Cost: Free
7. Get (temporarily) tattooed with henna designs in Little India
Henna art is influenced by Arabian and Moroccan cultures. It is a natural dye that is used to stain skin and hair for many many years. In Indian culture, henna is a popular beauty art and is used to create swirling patterns that can last up to three weeks.
In the Little India Arcade building and along Buffalo Road, you'll be able to find henna artists. Expect to pay as little as S$5 for a modest design on one hand and as much as S$15 for complex designs on both. If you're confident with your artistic abilities, you can also buy henna paste in Little India.
Address: 48 Serangoon Rd, #02-07, Singapore 217959
Cost: Depends on the type of design chosen
6. Stay at a heritage hotel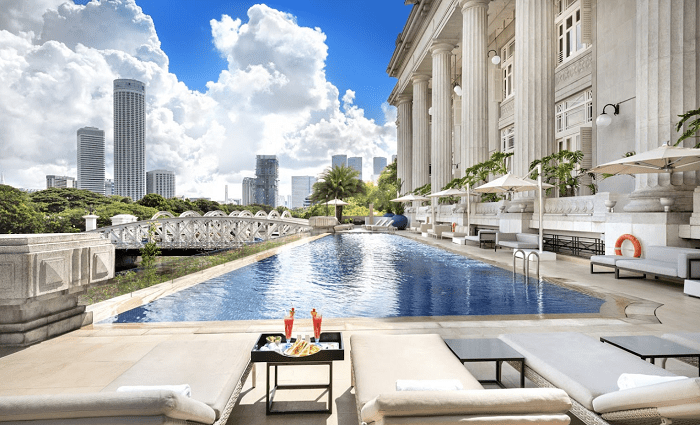 Stay at Raffles Singapore, our most exquisite colonial-style hotel, and travel back in time. If you like romantic strolls down the Singapore River, stay at The Fullerton Hotel Singapore, which was previously a post office — it's luxurious, though expensive rooms will have you exclaiming in joy.
The Lion City may be a young nation, but she sure has its rich history. Discover more heritage hotels in Singapore and treat yourself to a culturally enriching stay during your visit.
5. Shop til you drop at Singapore's largest outlet mall, IMM
This enormous mall in the West is a shopper's paradise. Serious consumers may take advantage of discounts from high-end retailers such as Calvin Klein Jeans, Club 21, British India, Benjamin Barker, Charles & Keith, Adidas, Club 21 and others.
Don't want to spend full price for athletic equipment or designer clothes? There are plenty of bargains to be grabbed at IMM, where over 90 brands house their previous season collections. All year long, prices are reduced by up to 80%, ensuring that you get the best bargain possible.
Address: 2 Jurong East Street 21, Singapore 609601
4. Seek inspirational street arts at Haji Lane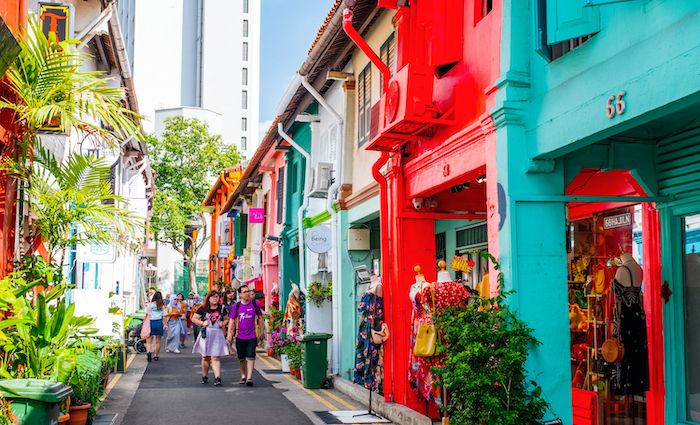 Some artists, such as the world-famous Banksy, take their work to the streets. While Singapore has tight rules regarding street art in public areas, we do have hotspots that are (legally) brimming with unique and stunning art.
This lively, all-night neighborhood in the colourful Kampong Glam neighbourhood is dotted with chic bars, cafés, and restaurants – not to mention those gorgeous murals. It's no surprise that we keep returning to one of our favorite areas.
Address: Haji Ln
3. Visit Gardens by the Bay and smell the blooms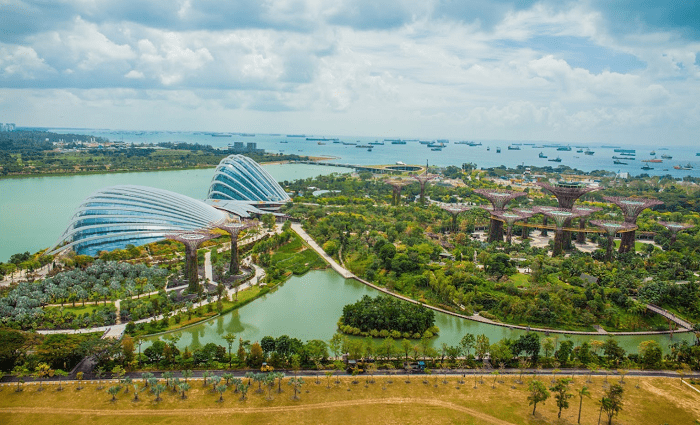 This magnificent, colossal garden is a Singapore landmark. It is surrounded by exotic flora and houses a variety of outdoor and indoor gardens.
The outdoor Heritage Gardens highlight the country's rich history via flora, while the air-conditioned indoor Flower Dome, Cloud Forest and Floral Fantasy showcase themed displays of vibrant blossoms from different countries. The gigantic Supertrees, on the right side of the illustration, are the major draw. Head there for panoramic views of the gardens!
When everything is back to normal, you may not want to miss the Garden Rhapsody light and music performances with different themes set in different months in Supertree Grove at night.
Address: 18 Marina Gardens Dr, Singapore 018953
For more info on tickets & admissions, read my article on How to Visit Gardens by the Bay!
2. Spend the evening strolling in Jewel Changi Airport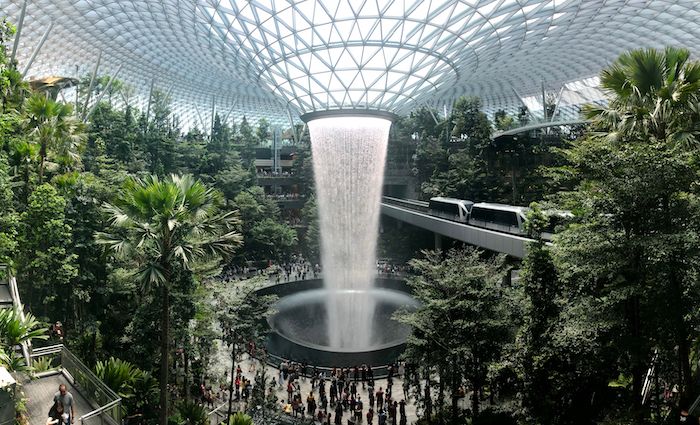 This magnificent dome has the world's biggest indoor waterfall (40 meters tall) as well as over 280 restaurants, retail businesses, and entertainment facilities.
A&W and Shake Shack's comfort foods to Violet Oon and Jumbo Seafood's popularity, a range of eating choices will please your stomach. Then shop at the world's first Pokémon Center outside of Japan, Singapore's largest Nike store, and more, all with a breathtaking waterfall in the backdrop!
When everything has returned to normal, enjoy the hourly sound and light show at HSBC Rain Vortex at night, or let your inner kid loose at Canopy Park. There's also the Changi Experience Studio, which houses a variety of interactive games that demonstrate the effort required to keep Changi Airport running smoothly.
Address: 78 Airport Blvd., Singapore 819666
1. Visit our Jia Jia and Kai Kai, and their Newborn Baby at River Safari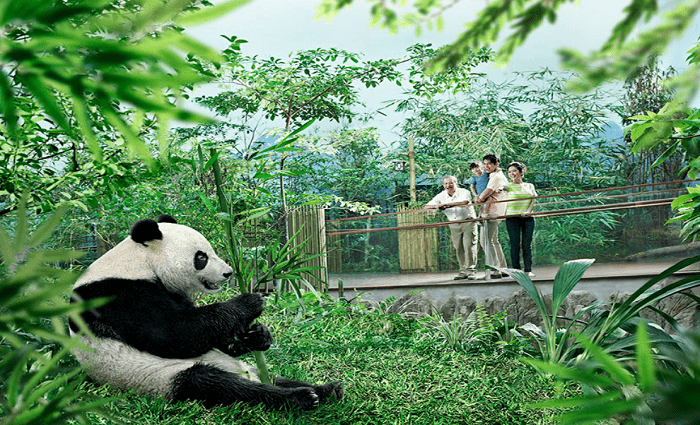 River Safari is an ideal place for outdoor activities for the family. This is a river-themed safari park, known to be the largest freshwater aquarium in the world, with more than 5,000 animals.
Hop on a boat or walk, face to face with the creatures of the largest rivers in the world (including the Amazon and the Nile). Also, say hello to the giant pandas Jia Jia and Kai Kai, who recently became the parents of Singapore's first panda cub. Born a few days after Singapore National Day, it is definitely worth a visit!
Visit the Singapore Zoo and Jurong Bird Park next door, all next to each other to maximize your trip. Buying a Multi-Park ticket package can save money, allowing you to enter the River Safari and its neighbors. And your whole day is sorted!
Address: 80 Mandai Lake Rd, Singapore 729826
Admission Cost: Depends on the package chosen