You've probably heard of Singapore as a place with high living costs, and tourists are no exception. Fret not! These are some recommendations for places to stay in Singapore, from city skyline hotels if you're feeling in the moment for some breathtaking views to affordable backpacker hostels to keep your travel expenditures down!
---
Our Partnership with Booking.com. If you like our content, please book by clicking on our Booking.com links. The price is the same for you and we get a small commission that helps support our blog. We've partnered with Booking.com because they have the most options, great prices, and a solid loyalty program.
Where To Stay and Best Hotels in Singapore
Singapore is both a small and sunny island nation. I'm willing to bet that getting around the island will be a breeze, thanks to the excellent MRT connectivity (I'm a fan of convenience!). During your holiday, you'll see some of the finest gardens and skyscrapers, plus enjoy some of the tastiest local delights! Looking for hotels specifically with pools? Check out the best hotel pools in Singapore!
Here, the neighborhoods are all unique. Each has its own "purpose" and I get it, with so many options, deciding where to stay in Singapore can be difficult. You might base your choice of stay on budget, attractions, or types of food you want to try. Read on to learn about where you can stay in Singapore!
Marina Bay
Marina Bay is best if it's your first time to Singapore. It is located in the heart of the city, between the Central Business District and the popular Clarke Quay, so you're never far from the excitement. It's our choice for where to stay in Singapore for your first visit, all thanks to its dazzling lights, towering skyscrapers, and one-of-a-kind attractions.
Getting to Marina Bay, which is best accessed via the Circle MRT Line, couldn't be easier. If you want to be in the heart of Singapore, this is the ideal place to stay. By the way, having a postal code in this area is also a dream for most locals, so you should definitely check it out.
---
Why I Love Marina Bay:
Home to the iconic Marina Bay Sands Hotel (with its amazing infinity pool!)
A fantastic neighborhood for anyone who wants to visit the sights while also relaxing in luxury
Several A-list nightclubs, posh bars, and celebrity dining establishments
---
Attractions Near Marina Bay:
Merlion
Gardens by the Bay
Esplanade
ArtScience Museum
Singapore Flyer
---
Best Restaurants in Marina Bay:
CÉ LA VI Singapore
Supertree by IndoChine
Satay by the Bay
Makansutra Gluttons Bay
Lau Pa Sat
---
Best Hotels in Marina Bay:
---
Marina Bay Sands Singapore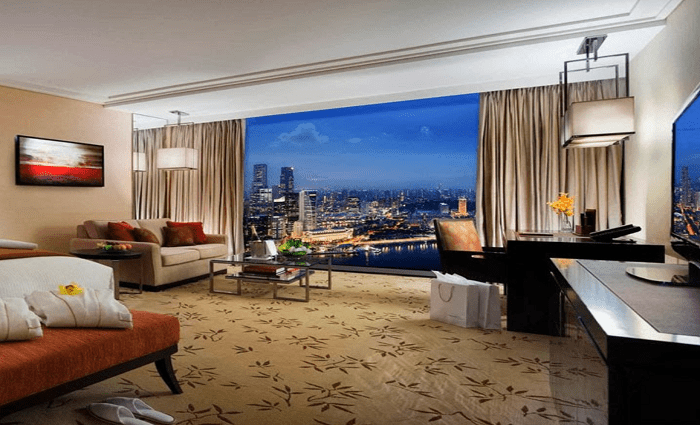 $$$ – $$$$ | 5 Star | Modern | Million Dollar View | Rooftop Infinity Pool
Marina Bay Sands is a modern hotel with world-class service, so don't pass up this opportunity to be pampered like a celebrity. The hotel is just a few steps away from Singapore's Central Business District, which is famed for its evening city skyline. Furthermore, the Bayfront MRT Station is conveniently located within the building, which is fantastic!
The Fullerton Hotel Singapore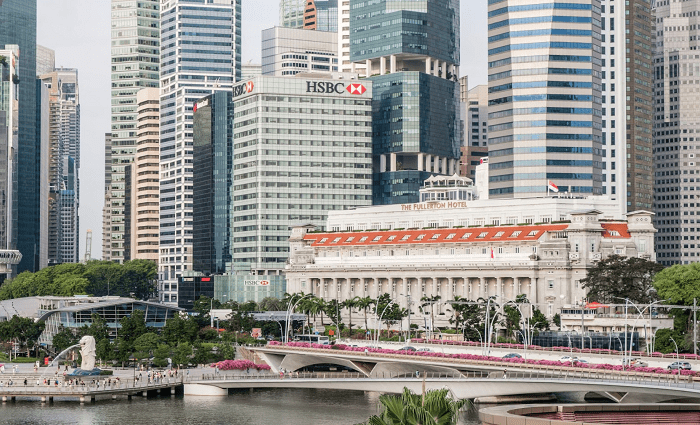 $$$ – $$$$ | 5 Star | Classy | Pool, Spa and Gym
The Fullerton Hotel is a heritage hotel nestled on the glistening waters of Marina Bay. Each of the Hotel's 100 rooms, from a solo traveler to couple to family, offers varied room sizes for different groups of people, all viewing the spellbinding views of the Singapore Skyline. You'll be glad to know the hotel is a short walk from Raffles Place MRT Station.
The Pod at Beach Road Boutique Capsule Hotel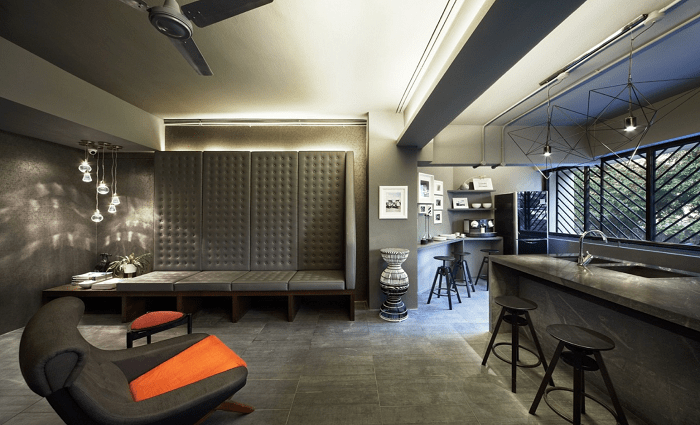 $ – $$ | 2 Star | Solo, Couple | Capsule Bedding
The Pod, slightly outside Marina Bay area, is a 10-minute walk from Bugis Junction Mall, Bugis Village, Bugis MRT Station, and the culturally rich Arab Street! You'll also have personal lockers for your baggage, so you won't have to worry about that.
Clarke Quay
Remember how we said earlier in the Marina Bay section that you won't be far from the action? Here's where the nightlife action is at Clarke Quay!
Its trendy pubs, international restaurants, stylish clubs, and busy bars contribute to its lively environment. Clarke Quay is the spot to be and the ideal area to stay in Singapore to party, whether you're seeking for a few drinks or an all-night party!
---
Why I Love Clarke Quay:
Beautiful waterside restaurants and an interesting variety of pubs and clubs are available
Cuisines from all over the world, including Japanese, Italian, American and a whole lot more
Attractions Near Clarke Quay:
Singapore River Cruise
National Gallery Singapore
Asian Civilization Museum
Victoria Theatre and Concert Hall
Best Restaurants in Clarke Quay:
Ramen Keisuke Lobster King
Violet Oon Satay Bar & Grill
Tomo Izakaya
Red House Seafood
Best Hotels in Clarke Quay:
---
Park Regis Singapore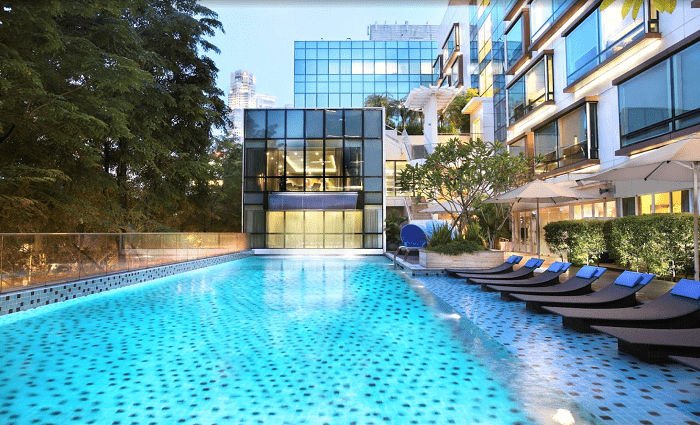 $$$ – $$$$ | 4 Star | Studio-concept | Pool, Fitness Centre, In-house Restaurant & Bar
Park Regis is a contemporary hotel featuring studio-style guest rooms. Clarke Quay MRT Station and Clarke Quay Central are both within 2-4 minutes walk. It is strategically placed amid Singapore's busiest entertainment and eating districts, namely Clarke Quay, Boat Quay, and Chinatown, and also adjacent to Raffles Place and Marina Bay, Singapore's retail and commercial hubs.
The Quay Hotel Singapore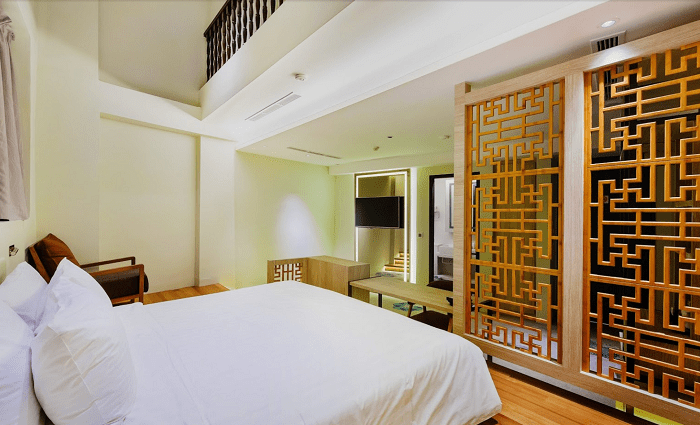 $$ – $$$ | 3 Star | Panoramic Rooftop Garden & In-House Restaurant
The Quay Hotel is located in a heritage place with a modern-oriental style. Don't be tricked by the hotel's façade just yet; there's more to it than meets the eye. If you're traveling in a couple, we'd say this is a better value than Park Regis, which is just down the street. And you have the same access to nearby entertainment and transportation.
Holiday Inn Express Singapore Clarke Quay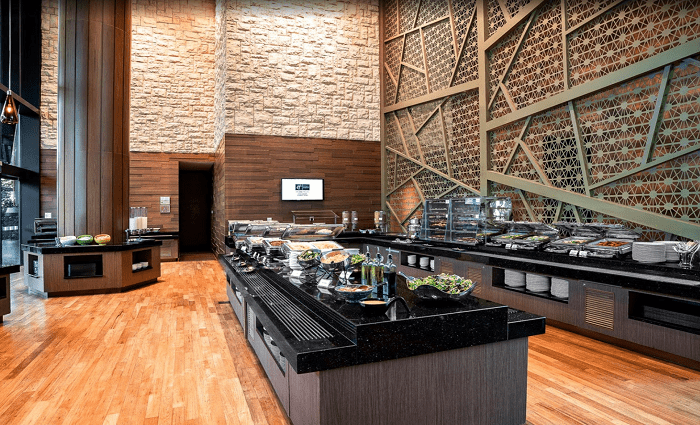 $$ – $$$ | 3 Star | Pool, Bar & 24-Hour Rooftop Fitness Centre
What better choice for eco-conscious tourists than Holiday Inn Express @ Clarke Quay, which is a green and ecologically friendly hotel. Furthermore, the hotel's design is built to allow for natural air circulation of the hallways and natural light in the hotel lobby. You'll also have access to the same vibrant nightlife as if you'd stayed at The Quay Hotel or Park Regis. Purposefully chosen to be close to other hotel options for those on a budget to make comparisons while preserving accessibility.
ibis budget Singapore Clarke Quay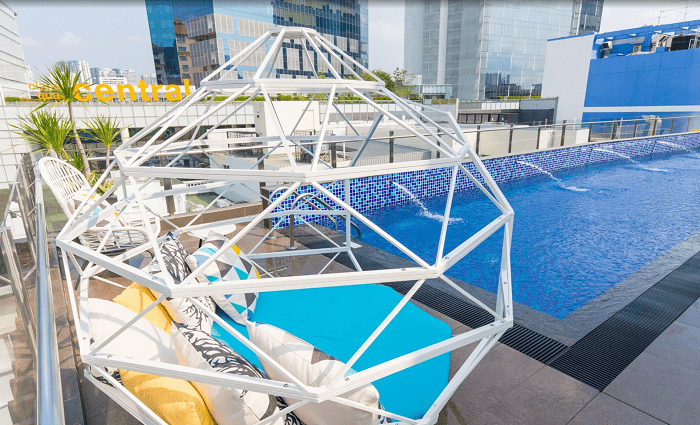 $$ – $$$ | 3 Star | Fitness Centre & Rooftop Pool
Another choice in close proximity to the other Clarke Quay accommodation alternatives described above. This time, though, the hotel is directly across the street from Clarke Quay MRT and Clarke Quay Central. This definitely ticks the box for convenience! In terms of value, I'd say slightly less expensive (depending on how many days you stay and what type of room chosen).
MET A Space Pod @ Boat Quay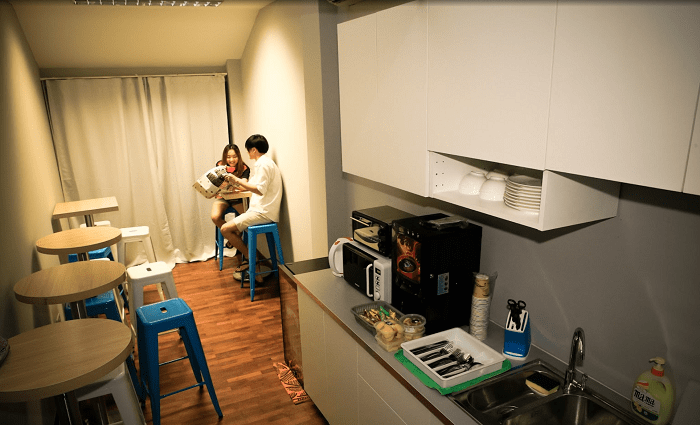 $ – $$ | 2 Star | Boutique | In-House Bar
The MET A Space Pod At Boat Quay is a space-themed capsule hotel located between Clarke Quay and Raffles Place. MET, which first opened its doors in 2014, was the pioneer of all the capsule hotels that can now be found in Singapore. Kudos for offering a unique hotel experience for both locals and tourists.
Chinatown
When in Chinatown, it's all about vibes. This area stands out from the rest of the city, with low-rise buildings and culture flowing out into the streets, from the delightful fragrances of traditional cuisine to the heritage structures that can be found throughout the area. This is a community that is proud of its heritage and proclaims it.
Many of the streets in Chinatown are lined with booths and small businesses when you first arrive. If you enjoy shopping as much as I do, this is one of the best areas in Singapore to find bargains. Not to mention that adding Chinatown to your itinerary is a breeze because you can simply stroll from Chinatown MRT Station to the heart of the excitement!
---
Why I Love Chinatown:
Shopping, shopping and more shopping
A very colourful and lively time of year, and the only place to get some festival shots around Chinese New Year, making it the ideal place for world-class street photography
Attractions Near Chinatown:
Buddha Tooth Relic Temple
NUS Baba House
Red Dot Design Museum
Singapore City Gallery
Best Restaurants in Chinatown:
Chinatown Food Street
Esquina
Song Fa Bak Kut Teh
Yum Cha Chinatown
Best Hotels in Chinatown:
---
The Scarlet Singapore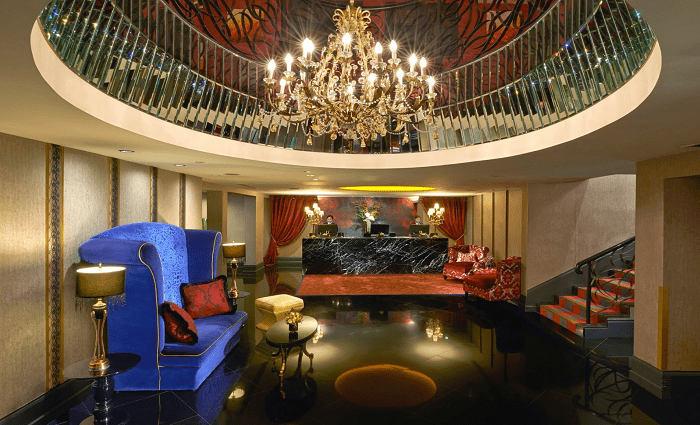 $$ – $$$ | 4 Star | Boutique | Rooftop restaurant, Outdoor Hot Tub & Gym
Step inside this luxurious boutique hotel in Singapore's culturally rich Chinatown, housed in a conserved pre-war shophouse. Stylish, opulent, and theatrical are just a few words to characterize the vibe that this hotel exudes. No words can do it justice, but having travelers like yourself stay there to truly immerse in the hotel's environment. I'd say this place can be quite a distance from Chinatown MRT Station.
Capri by Fraser China Square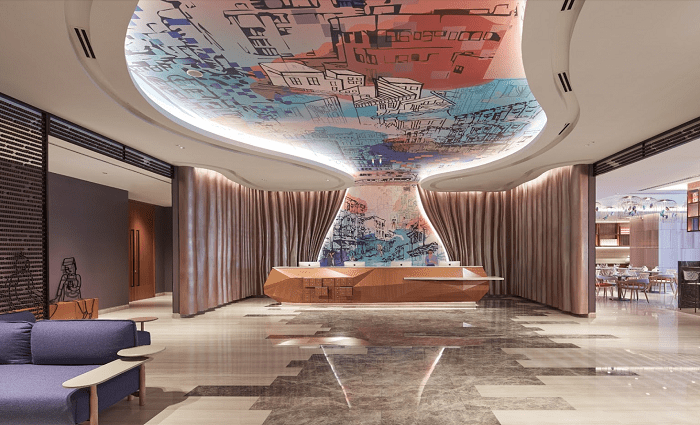 $ – $$ | 4 Star | Modern | Club Lounge, Restaurant, Interactive Gym, and Rooftop Pool
Because it is located in one of Singapore's most important cultural districts – Chinatown – it is an ideal starting point for exploring the city's most inspiring historical and heritage attractions, retail shops, hipster cafés, vintage shophouse design, and foodie culture. Bar hopping is possible, as is discovering Michelin-starred pubs and restaurants, hawker centers, traditional Chinese medical halls, and religious sites.
Hotel Mono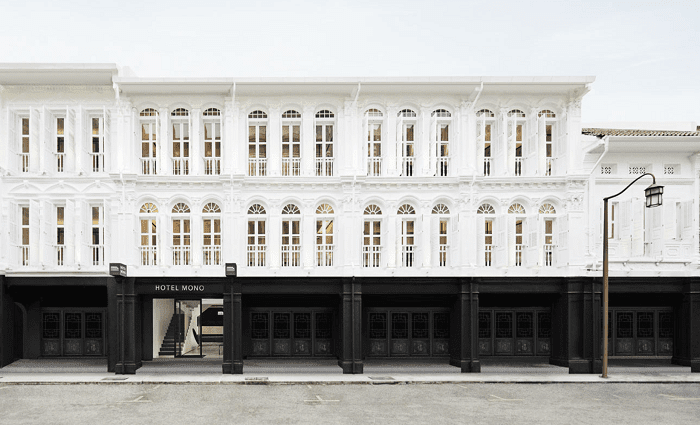 $ – $$ | 3 Star | Boutique | Monochromatic
As the name suggests, Hotel Mono is nearly monochromatic and minimalistic in style. We'd recommend this location for a fresh atmosphere to your hotel experience, not just because it's practically a minute's walk to Chinatown MRT, but also because you're still in the core of Chinatown's bustling streets. Basically, you're lacking nothing but a fresh hotel experience.
Bliss Hotel Singapore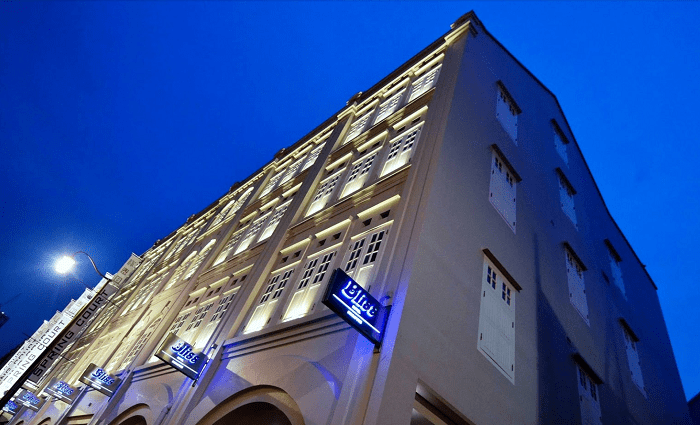 $ – $$ | 3 Star | Boutique | Modern | Rooftop Garden
The Bliss Hotel is located directly across the street from Hotel Mono. However, it has a very different environment. Built in the 1930s, the restored building features a modern Chinese-themed design in a prime location with affordable cuisine and easy access to other areas of Singapore via the Chinatown MRT Station.
CUBE Boutique Capsule Hotel at Chinatown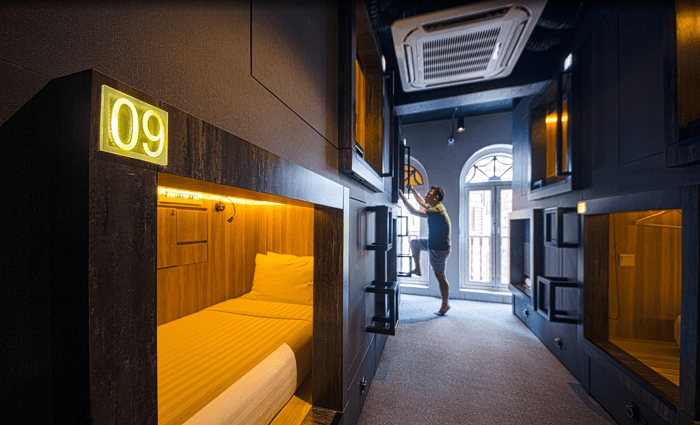 $-$$ | 1 Star | Boutique | Capsule
To be honest, capsule-style lodgings are best suited to those who don't mind sharing a similar living space with strangers and making new acquaintances over a glass or two at the bar, or simply resting in their communal lounge. It's all up to you. If you're cool, you could sleep like a baby in their female-only capsule, private room, or regular capsule.