Whether you're on your way to the Amalfi Coast or just hopping off a boat tour in Positano, Salerno is worth a visit. Served by the national railway, this town is a strategic destination with both historical and natural sites. Be ready to enjoy an authentic Italian night out by choosing one of these best restaurants in Salerno.
---
Pro Tip: It's easier to organize your trip when you have all your resources in one place. Bookmark this post along with our guide to the Amalfi Coast for more planning resources, our best Amalfi Coast tours for a memorable trip, and the top things to do on the Amalfi Coast.
The 11 Top Places To Eat Out in Salerno
Salerno is famous for its medieval alleys, elegant atmosphere, and excellent cuisine. Neighboring the widely-known and more iconic city of Naples, Salerno will surprise you with its tranquil vibe and ancient history.
Overlooking the gulf of Policastro and the undiscovered beauty of Cilento, Salerno opens up the way to the Amalfi Coast and has built a strong reputation as one of the best towns to eat out in the Italian South.
Who doesn't love Italian food? Tradition is key and that's why I've listed the best places to enjoy a local meal. And if you're in the mood for fancy, we've got more extravagant options too.
I crafted this list for all kinds of tastes, so don't miss out on the chance to visit some of the best restaurants in Salerno. While you're in this beautiful part of the world, you'll want to explore a little further. Check out our Pompeii and Amalfi Coast tours for experiences that will make your trip that much more special.
Dedicato a mio padre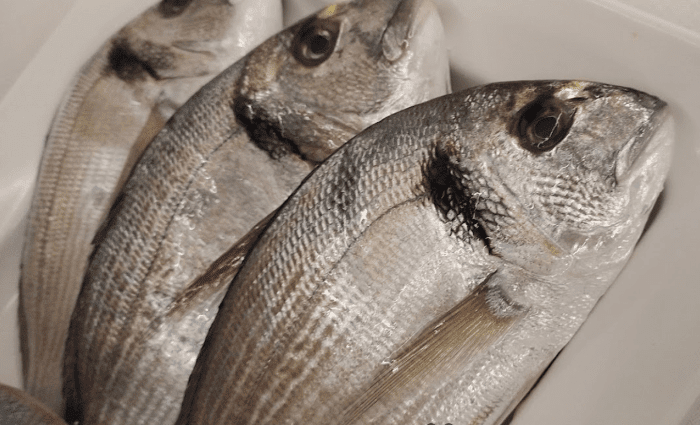 €€ | Fresh Fish and Seafood | Italian Traditional Recipes | Central Location
Dedicato a mio padre is the kind of restaurant you never grow tired of. After several years in the restaurant business, the owner Raimondo Piombino opened this small tavern to honor Italian traditional cuisine. Needless to say, the place is run admirably and Raimondo counts on the help of his three daughters to create a cozy environment.
You can trust Raimondo for the freshest fish, so make sure you try the Genovese di Tonno (a pasta dish dressed with a slow-cooked tuna sauce) or the Tubetti alle Cozze (a short-cut pasta dressed with mussels). In addition, there are plenty of raw fish starters and they're a must.
Pro Tip: Bar Verdi, one of Salerno's coolest cafés, is just around the corner.
Address: Vicolo Giudaica 8, Salerno
Botteghelle 65
€€ | Cheese and Cured Meats | Mediterranean Cuisine | Historical Center
Perfect for a casual lunch, Botteghelle 65 is a cozy little restaurant where you can taste a variety of cured meat, selected cheeses, and carefully prepared local specialties. For instance, order the classic pasta omelet as it's one of the Campania region's hits.
The owner often organizes events at this venue. The vibe might be a bit old-fashioned, but the restaurant is located close to the Duomo, at the heart of the old historical center. It's a handy choice if you are planning a visit to the Giardino della Minerva, the stunning botanical garden that retraces Salerno's medieval past.
Address: Via delle Botteghelle 65, Salerno
Kemado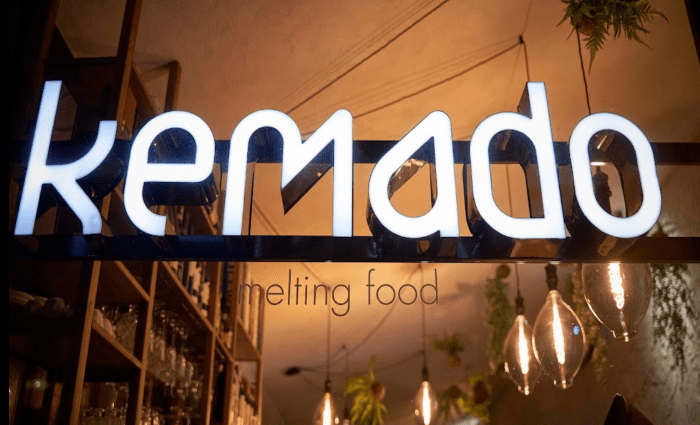 €€ | Japanese Spanish Fusion | Fun Vibe
Alright, you're in Italy but you've grown tired of old-school restaurants? Kemado is a fresh format that offers Spanish-Japanese fusion cuisine. Above all, the restaurant is furnished with cooking tables that make the experience even more fun.
First, share the surtido di tapas for a glimpse of Spain as a starter. Then, opt for heifer miniburgers. They're cooked according to a butcher shop's traditional recipe. Also, the Patanegra cut deserves a thumbs-up. However, if you can't make your mind up, there's always a fixed menu. It's convenient and you'll get to try a bit of everything.
Address: Via Donato Somma 6, Salerno
Not ready to book a tour? Check out our Pompeii Guide for more info.
Accurso Braceria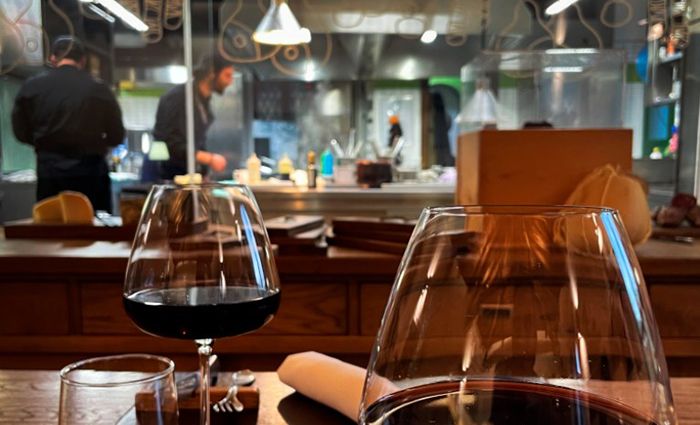 €€ | Grilled Meat | Salerno's Butchers Tradition | Countryside
Accurso Braceria is an elegant restaurant managed by Matteo Accurso, a third-generation butcher who recovered an ancient mill and turned it into a refined grill house. Matteo's experience is a guarantee, so feel free to pick any meat cut here because they'll cook it artfully.
Accurso Braceria is located in Giffoni Valle Piana, a small countryside town famous for hosting a film festival during the month of July. Although the grill house is half an hour away from Salerno, it's worth a visit. In fact, the renovated mill was part of a historical yard that's still accessible today.
Address: Via Calabranello, Giffoni Valle Piana, Salerno
Pescheria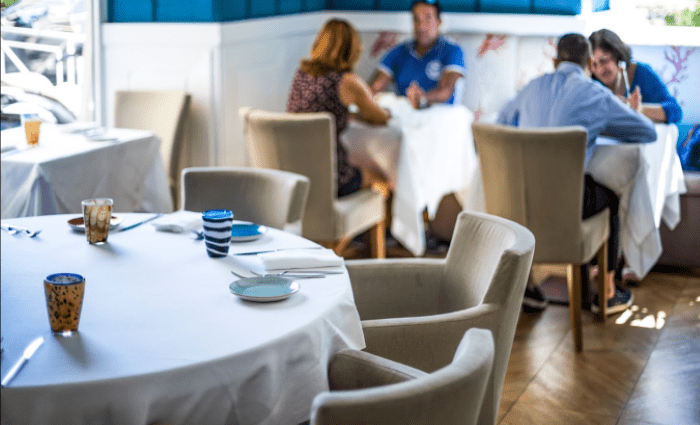 €€€ | Gourmet Seafood | Fancy Ambiance
Along Salerno's seafront promenade, you'll find Pescheria. It's a fish and seafood restaurant with a classy atmosphere. Also, it's very close to the Communal Villa and the National Theatre. Basically, anything here is a treat. First, order a tuna tartare with capers and olive oil. Then a sea bass carpaccio.
Undeniably, everyone loves the good old classics. That's why you can't miss the Mediterranean octopus here. It comes with a local variety of cherry tomatoes called Piennolo.
Address: Corso Giuseppe Garibaldi 227, Salerno
Tramp Ristorante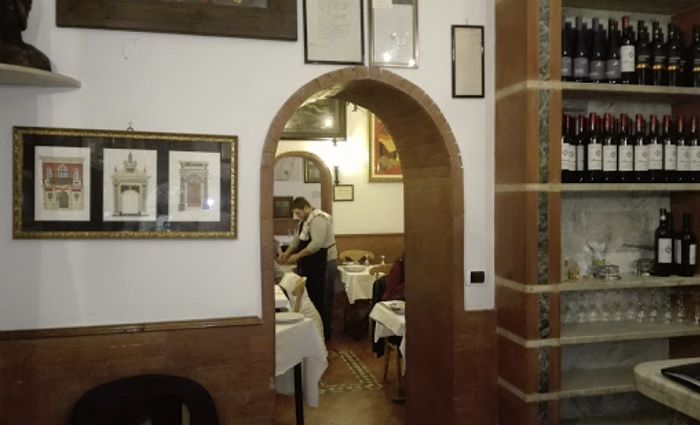 €€ | Italian Traditional Cuisine | Low Cost
You won't need a menu in this informal fish and seafood tavern as the waiters basically tell you what's in the kitchen. Generally, Southern Italy is a whole other culture, so you can't expect the staff to be too formal.
The frittura is my all-time favorite, so fingers crossed they'll have it when you go. In other words, it's a plate of fried squids and anchovies that belongs to the local tradition. Don't be surprised if the waiters take the liberty of telling you that no, you can't dress it with lemon juice!
Address: Via Posidonia 291, Salerno
Re Maurì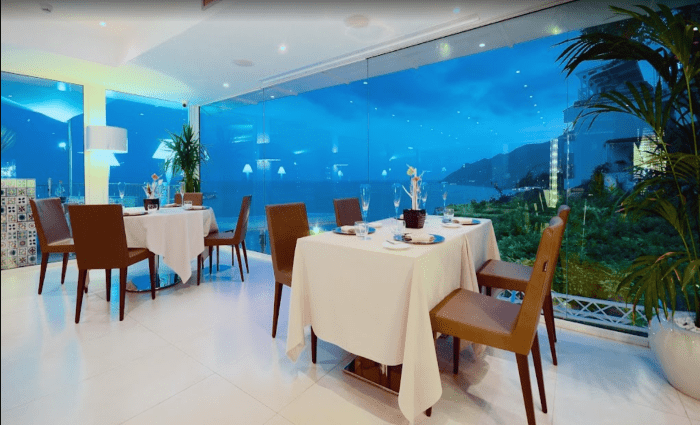 €€€ | Michelin Star | Classy and Elegant Atmosphere | Ocean View
Re Maurì is the perfect location if you're planning a once-in-a-lifetime evening. In fact, its spectacular indoor dining room overlooking the bay will make the perfect ambiance for a romantic night with your significant other.
As for the menu, let me just say that Re Maurì was awarded a Michelin star only two years after its opening. What else is there to add? Re Maurì could definitely be the highlight of your trip.
Address: Via Benedetto Croce 2, Salerno
Not ready to book a tour? Check out our Amalfi Coast Guide for more info.
Charlot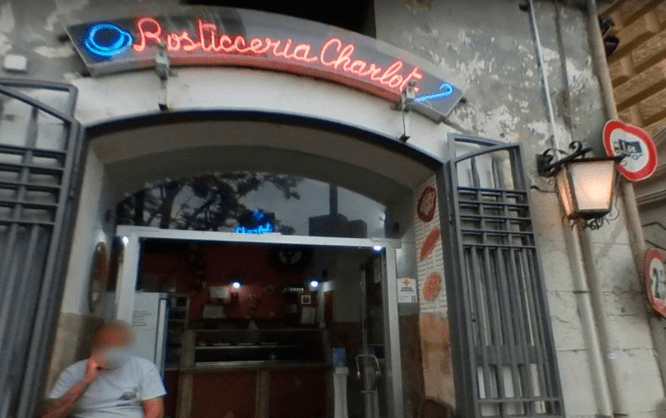 € | Street Food | Rotisserie | Popular Spot
Charlot is one of Salerno's culinary institutions. This tiny rotisserie has been serving traditional street food for decades, so it's worth a visit. Although the place closes at 10 pm, make sure you don't stop by too late as you may find an empty counter.
Get a bit of everything. Firstly, crocché and arancini (potato or rice balls). Then a stuffed pizza. However, what I love the most about Charlot is the location. In fact, I usually have my takeaway on the seafront to enjoy the sea breeze.
Address: Via Roma 106, Salerno
Umi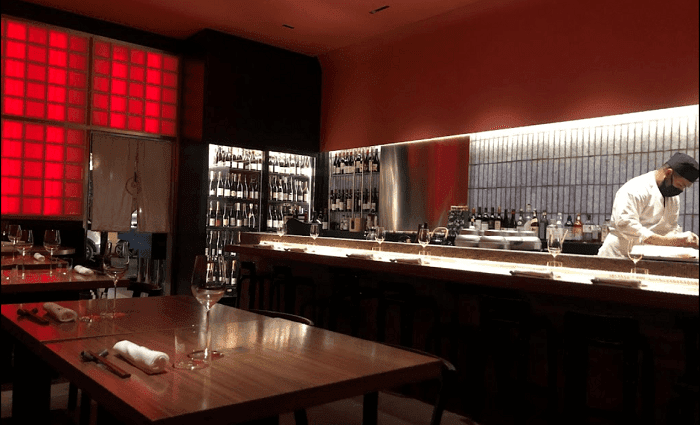 €€ | Japanese Cuisine | Cool Young Vibe
This may surprise you but Italian gastronomy is not just about local cuisine. That's why you should drop by Umi. This traditional Japanese restaurant serves excellent sushi. The good news is that you can bring your fussy friend along as there are also plenty of hot plates.
For instance, they could try the incredibly crunchy tempura or tasty mushroom rice noodles. Umi will charm you with its stylish interior design that is reminiscent of a true Japanese Izayaka. The only risk is that you'll walk out Umi's door expecting to find Tokyo on your doorstep.
Address: Via Roma 17, Salerno
Mon Bistrot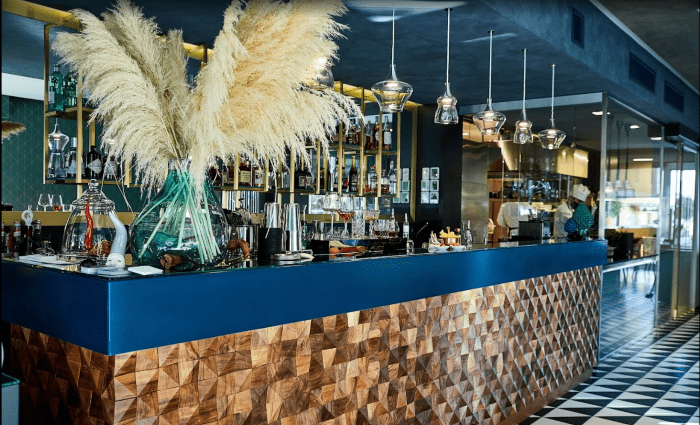 €€€ | Trendy | Tradition Revisited
Mon Bistrot is a sophisticated venue that has been catching everyone's attention. Although the location is not ideal, the drive is short (15 minutes from the center). So, it's not the best choice if you're planning to walk downtown, but it should still be on the top of your list.
Roberto Accarino is the chef behind this success. He's the student of Niko Romito, the three-time Michelin award-winning MasterChef. This venue is perfect for a business lunch or for a unique evening.
In fact, Mon Bistrot serves traditional Italian dishes that taste like no other. What impressed me about Mon Bistrot is the bread. Although it sounds impossible, believe me when I say it's leavened with grape must and sourdough.
Address: Via Giacomo Budetti, angolo Via Torino, Pontecagnano, SA
Madìa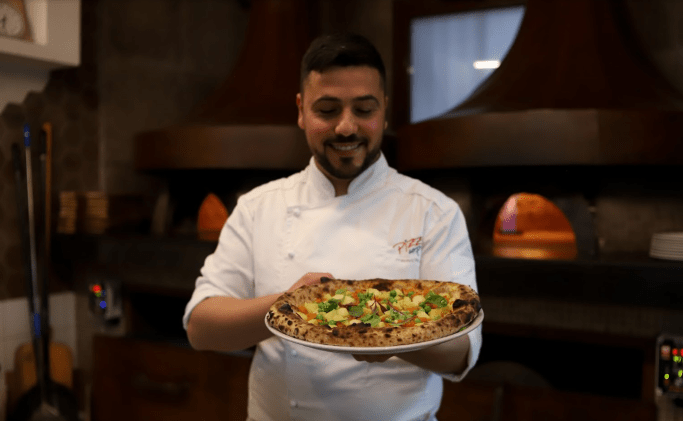 €€ | Pizzeria | Gourmet | Fancy Ambience
Madìa offers a modern approach to one of the oldest Italian traditions. Here you'll taste pizzas baked with light dough and ancient grains. Make sure you book a table as the pizzeria is very popular.
Order a Margherita or Marinara to stay in tune with local customs, although there are plenty of seasonal pizzas that taste delicious. You can ask for a whole wheat flour pizza if you like to stay on the healthy side. Anchovies, wild boar, and truffle are only some of the toppings you will read on the menu. Are you ready to step up your pizza game?
Address: Via Irno 2, Salerno
Not ready to book a tour? Check out our Pompeii and Amalfi Coast Guide for more info.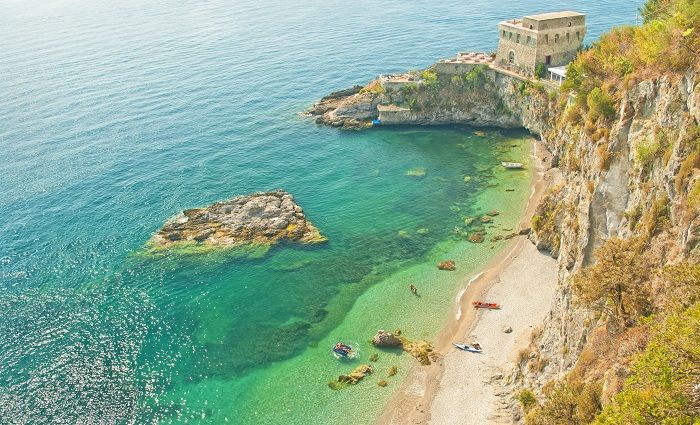 Find the best places to stay
Where To Stay 0n Amalfi Coast
The Amalfi Coast is an amazing cluster of cliffside towns with great beaches, food, and views! Plan where to stay in this magnificent area in the best towns.