The best restaurants in Munich are hidden gems spread out across the different neighborhoods, from Marienplatz, Maxvorstadt, Haidhausen down to the buzzing streets of Schwabing. With so many options to choose from, it's hard to decide where to eat. Let this local foodie guide you to the best restaurants in Munich for casual eats to fine dining.
---
The Top 10 Places to Eat in Munich This Year
Munich is the third largest city in Germany and home to the world-famous Oktoberfest, which dates back to the 19th century. It's a favorite celebration with plenty of local beer, food, and Bavarian culture. But Munich is a diverse city with lots of cuisines to explore, so our list includes some possibly unexpected flavors too.
We've curated an easy list for you to track down the most delectable dining experiences from the locals' favorite cuisines like Italian, Turkish, Asian, German and everything else in between! Here are our recommendations for the best restaurants in Munich.
Wurstimbiss Teltschik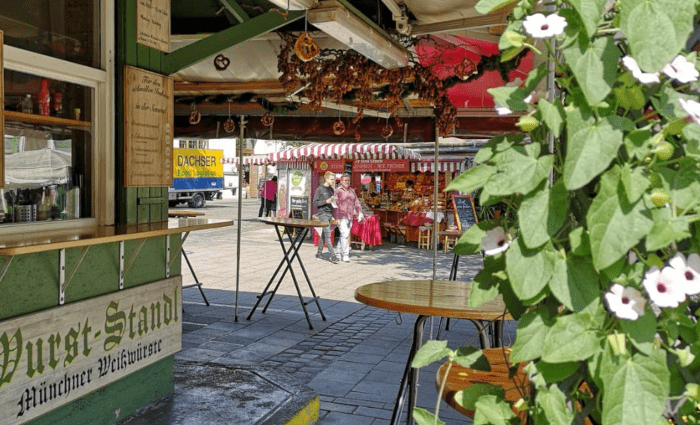 € |Traditional German | Local Street Food Stall
You can't come to Munich without sampling the locals' favorite street food: Bratwurst! Viktualienmarkt is the perfect stopover for a quick bite on the go and only a 3-minute walk from Marienplatz. It's ideal since that's often where your tour of the city starts.
Wurstimbiss Teltschik offers some of the best German sausages you can imagine, so sample as many as you can from Bratwurst, Currywurst, Weißwurst, to Bockwurst. They're usually served with options like rolls, sauerkraut, pretzels and mustard.
Address: Viktualienmarkt 3V, 80331 München
Mun Mun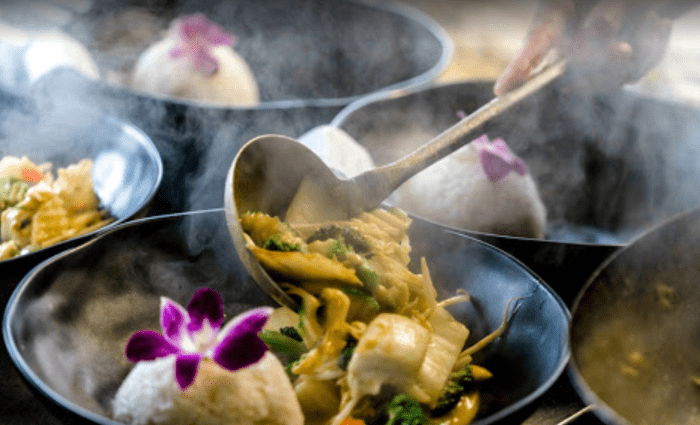 €€ | Hearty Thai Cusine | Zen Interior
Mun Mun is located in the trendy neighborhood of Schwabing, directly outside the subway entrance near the Munchner Freiheit stop. The hearty Thai food restaurant moved from its former location across the street to a new and freshly renovated home in 2021.
Enjoy a selection of traditional Thai food made right. At the top of our list is the crispy duck red curry with Thai basil, vegetables, and rice. The modern decor makes a fantastic backdrop for pictures, and the colorful and equally delicious dishes will finish you off. Come hungry because the portions are very generous!
Address: Münchner Freiheit 7, 80802 München
Beef Room 61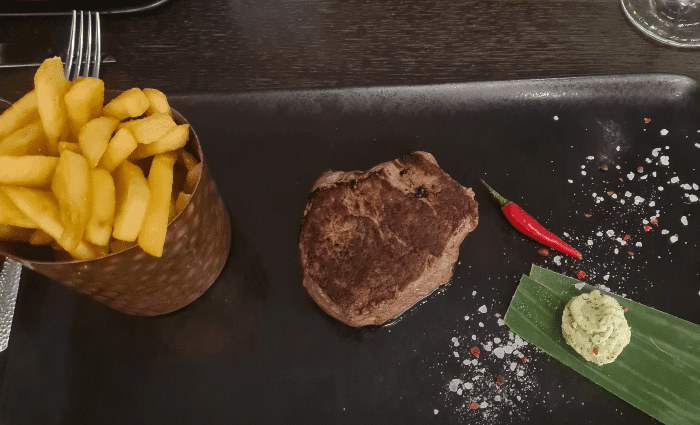 €€ | Steakhouse & Bar | Modern and Vibey
This restaurant is perfectly positioned only two minutes by tram or a short walk from Elizabethplatz. Beef Room 61 is the best place if you're looking for a great steak at a reasonable price.
This cozy, modern steakhouse has a selection of the world's favorite cuts of beef as well as fish and classic cocktails or wine to wash it all down. Our recommendation is the beef fillet (Simmental Feckvieh), also known as German-Austrian Alpine Beef.
Address: Arcisstraße 61, 80801 München
Hungriges Herz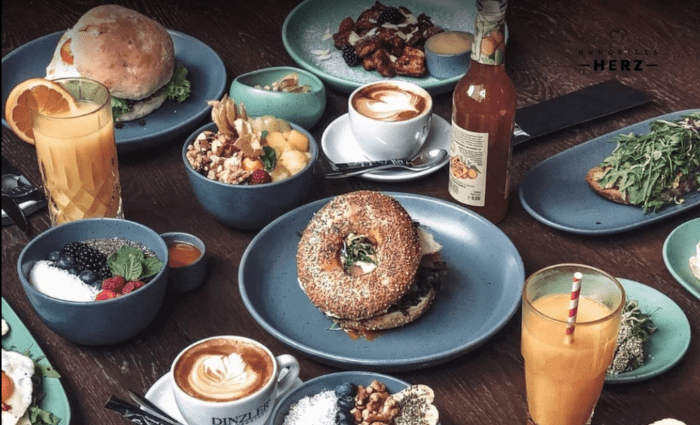 €€ | All Day Dining | Casual Vibe
Hungriges Herz is nestled in the heart of Fraunhoferstraße and only a stone's throw away from the Isar river. It's an all-day, everyday chill spot, loved by locals. It's hard for tourists to resist due to its location.
If anything cool happens in Munich, it will be around the Isar, whether in the summer or winter, so always make a reservation. Don't expect fast service here though. They serve up anything you can think of, from breakfast to burgers, pizza and beverages. Opt to eat in or grab a takeaway to enjoy along the shores of the Isar.
Address: Fraunhoferstraße 42, 80469 München
LAX Eatery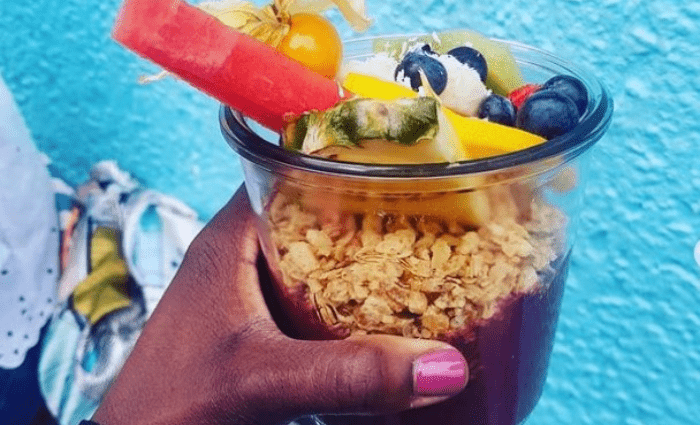 €€ | Vegan Café | Hip brunch spot
This Los Angeles-themed café offers a healthy helping of vegan and vegetarian brunch meals. It can be found in two locations: Neureutherstrasse 1 or Ecke Barer Strasse.
This casual, cash-only brunch spot has an array of vegan options from avo on toast, smoothie bowls, pancakes, muffins or brioches, plus homemade lemonades and coffee. It also happens to be quite an Instagrammable spot with colorful wallpaper and a rustic interior.
Address: Neureutherstraße 1, 80799 München
Kalypso Restaurant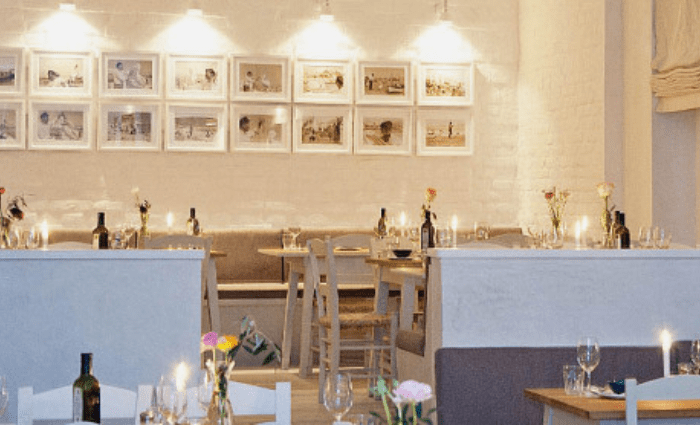 €€ | Greek Cuisine | Airy & Relaxed
What is unique about this restaurant, is the relaxed, family-friendly atmosphere and island-style outdoor dining experience. It's especially nice in the summer months.
You'll almost feel like you're on an island in Greece, thanks to the perfect ambiance and mouthwatering yet simple meals. Expect a delightful selection of Greek specialties: Mezze, Moussaka, salads, grilled fish and meat.
Address: Agnesstraße 8, 80801 München
Sultanahmet Koftecisi München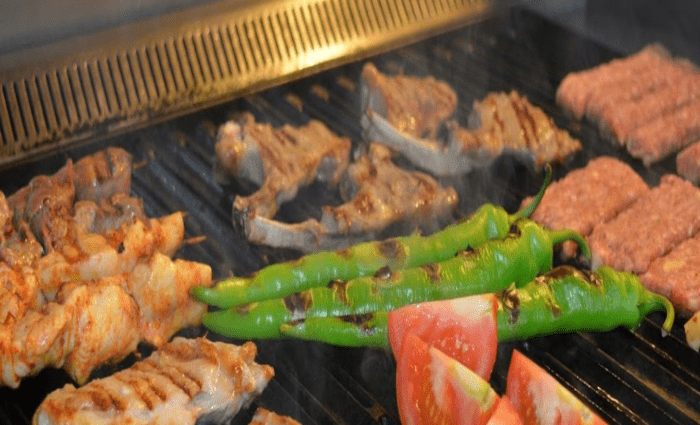 €€ | Turkish restaurant | Family-friendly
Turkish cuisine is, without a doubt, a favorite in Munich. Allow yourself to be transported to Istanbul in this homey, family-style Turkish restaurant that's easily one of the best restaurants in Munich.
Choose from a selection of delicately spiced fresh meats that are grilled to perfection and served with rice, salads, and traditional Turkish condiments. For dessert, we suggest the sticky Baklava with apple tea.
Address: Bayerstraße 91, 80335 München
WACA Restaurant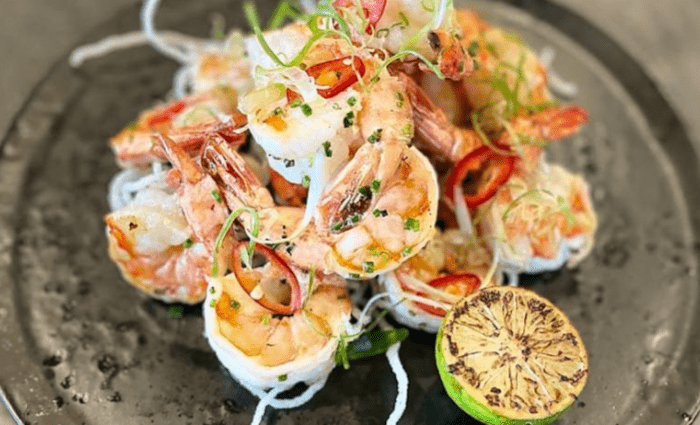 €€€ | Japanese | Fine Dining
WACA Restaurant is in the Motorworld complex, where you can admire a selection of vehicles on display, whether you are a car enthusiast or not. Then enjoy a glass of champagne or a cocktail on their beautiful patio.
WACA offers modern, Japanese precision-cooked dishes fused with South American influences. So look forward to fresh vegetables, sushi, wagyu beef, Nikkei style meals seasoned with miso, ponzu, chimichurri, teriyaki or wasabi flavors.
Address: Am Ausbesserungswerk 8, 80939 München
Lángolo della Pizza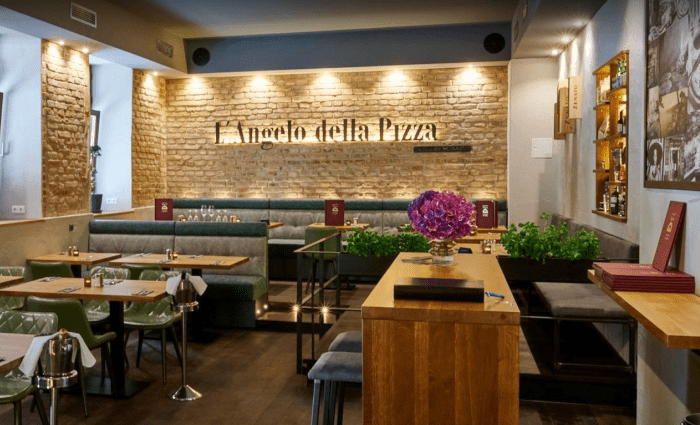 €€ | Italian | Authentic Food
You're halfway to Italy once you've made your way to Lángolo della Pizza! Enjoy the upbeat ambiance and modern décor, plus the star of the show—the food. This restaurant serves all the much-loved Italian meals like bruschetta, pizza, risotto, pasta to fish, salad, desserts, espresso, wine, and more.
Address: Breisacher Str. 30, 81667 München
Goldene Rakete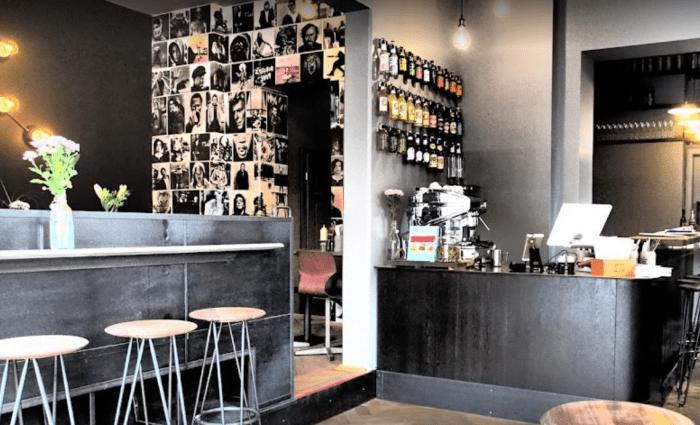 €€ | Burger & Health Bowls | Trendy Bar
This trendy, vibe-packed eatery is on a mission to welcome flexitarians, vegans, vegetarians, and meat eaters. Goldene Rakete prides itself in a sustainable approach. Whether it's with a burger or salad bowl, they make sure their ingredients are kind to the environment.
Everything is delicious, but we suggest you try the burgers. Our favorite is the Mexican beef burger.
Address: Schulstraße 2, 80634 München