With slopes for beginner to expert-level skiers, spots for a lively après-ski, and even the opportunity to go dog-sledding, this mountain town in Norway is a great choice for a skiing vacation. To help you make the all-important decision of where to stay, our local guide has listed the best ski hotels in Geilo.
---
Top Places To Stay for Skiing in Geilo, Norway
Geilo is a small mountain town in the middle of Norway. Here, there are two ski resorts, which are owned by the same company, so it's easy to get a ski pass for both places. They have 11 ski lifts combined and 39 ski slopes ranging from beginner green to black. So, no matter whether you're an expert or not, there's something for everyone at Geilo.
While the focus is on skiing, there's plenty to do when you're not on the slopes. Choose from several places to go bowling or get in the spirit of adventure with a dog-sledding trip! Enjoy some après-ski drinks in a number of places—I recommend going to Havsdalen for the best après-ski in Geilo. If you'd prefer to relax after a day of skiing, there is a spa at Vestlia.
A 25-minute drive from Geilo, you could head to Dagali where they offer snowmobile trips and horse sledding, among other things.
Our Partnership with Booking.com. If you like our content, please book by clicking on our Booking.com links. The price is the same for you, and we get a small commission that helps support our helpful blog content. We've partnered with Booking.com because they have the most options, great prices, and a solid loyalty program.
How To Get To Geilo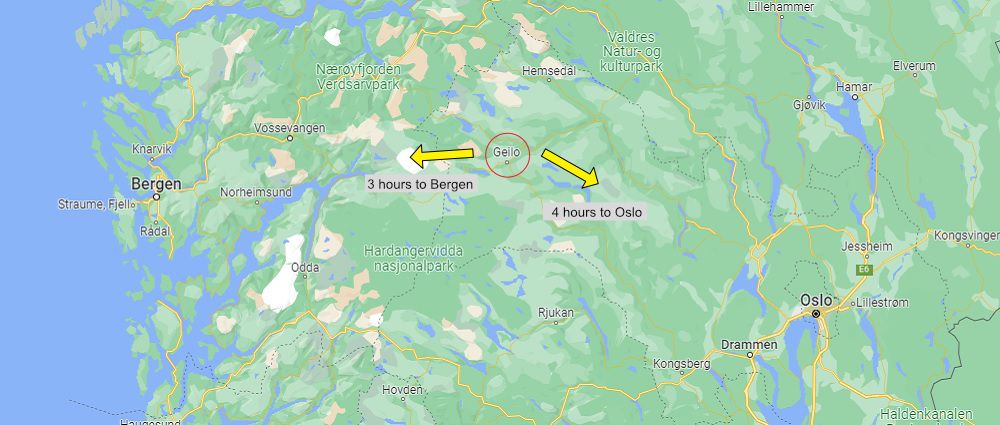 The great thing about Geilo is that the train connecting Bergen in the west and Oslo in the east of Norway stops here. So, all you have to do is catch a plane to either Oslo or Bergen, hop on the train, and you're on your way!
Geilo is three hours from Bergen by train and four hours from Oslo. Everything in Geilo is within walking distance, but for the sake of convenience, you can rent a car there.
Vestlia Resort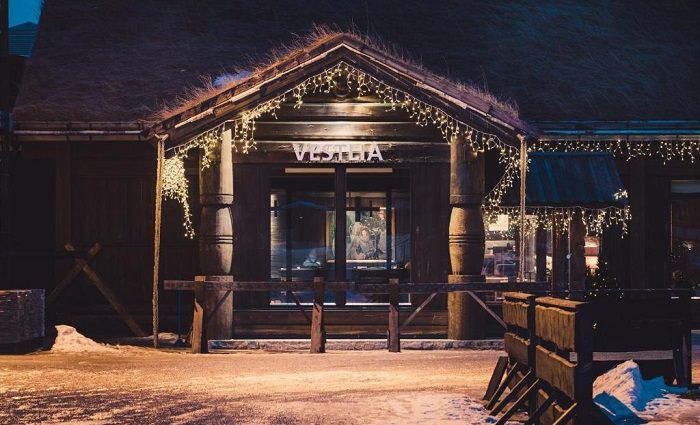 $$$ | Ski-in / Ski-out | Spa | Restaurant | Pool | Family Friendly | Bowling Alley
This hotel is located a hundred meters from the ski slope, so it's a perfect place to stay if you plan to ski a lot. They offer in-house dining so no need to make your own food here and you get more time on the slopes. They have a range of options from double rooms to suites, so I am sure you will find something that suits your needs.
This is where you'll find the spa in Geilo. They have two different saunas, a Jacuzzi, a cold bath, and a small pool. They also have a swimming pool with a slide and an activity hall where the youngsters can play all day. There is also an in-house bowling alley where you can spend your evenings if you feel like it.
Dr. Holms Hotel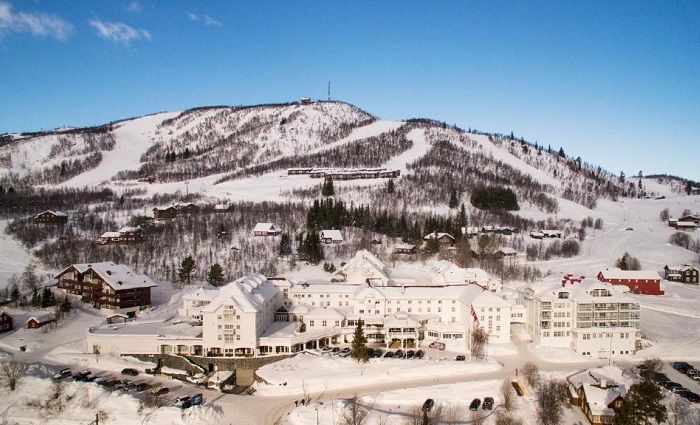 $$$$ | Spa | Indoor Pool | Wi-Fi | Close to Train Station
This hotel was opened in 1909 by a doctor specializing in respiratory diseases who wanted his patients to be able to breathe the fresh mountain air, according to the website. Since then, it has become one of the most well-known hotels in Norway. It's located just three hundred meters from the train station, so getting there is easy.
The hotel offers in-house dining or you can order room service. They have a range of accommodation options from single rooms to suites and even a few apartments you can rent, which come with a living room and kitchen if you'd like to make your own food. This hotel also has an indoor swimming pool and a spa area.
Geilo Hotel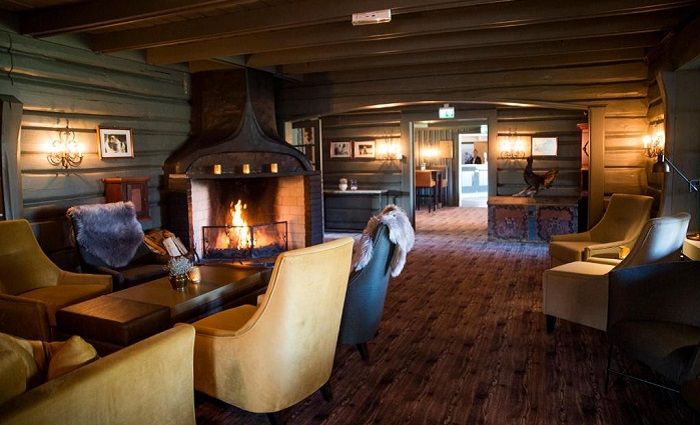 $$$ | Ski-in / Ski-out | Wi-Fi | Bar and Restaurant | Fireplace | View
This hotel opened its doors in 1880. Even though it's over a hundred years old, it has a modern vibe while still maintaining old Norwegian traditions. It's a nice place to stay since it's only a hundred and fifty meters from the ski resort, so there's no need for additional transportation.
They have an in-house restaurant with a nice view of Geilo and a varied menu, so there's something for everyone here. The hotel bar offers many different drinks that you can enjoy in the lounge sat next to the original fireplace that's been there since the hotel opened—a great spot for some après-ski drinks!
Ustedalen Hotel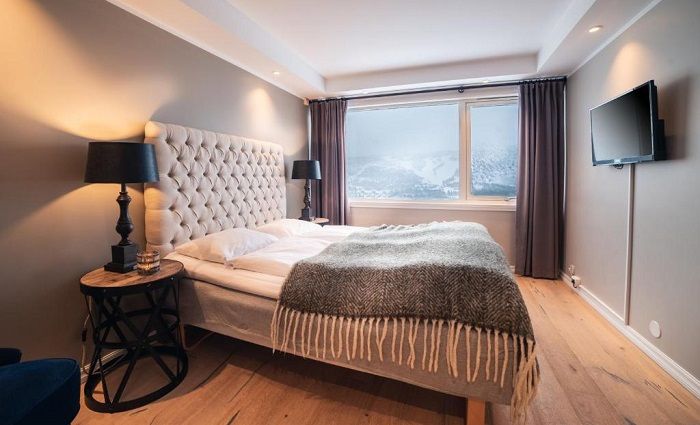 $$$ | Apartments | Chill Lounge and Bar | Close to Ski Resort
This is a family-run hotel that focuses on providing a homely environment. They want all their guests to feel at home. Here, you rent your own apartment. They have different sizes ranging from 40 to 250 square meters, so no matter the size of your group, you're bound to find one that suites your needs.
It's very close to the ski resort and to the cross-country slopes if you feel like trying something different on one of the days. After a full day of activity, they have a chill lounge and bar where you can relax and have some après-ski fun with friends or make new ones!
Lia Fjellhotell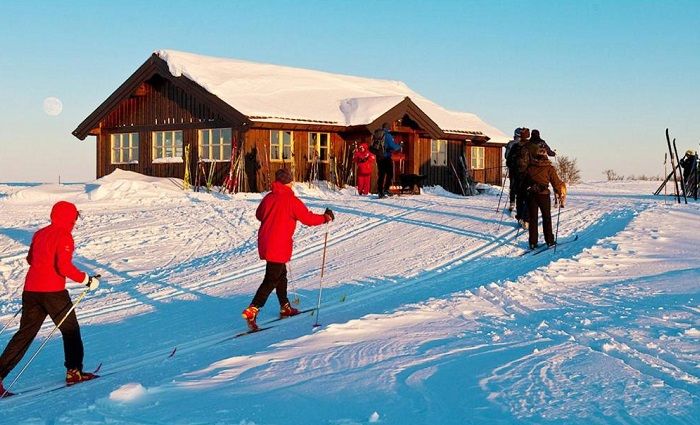 $$$ | Wi-Fi | Sauna | Family Friendly | Ski Rental | Ice Fishing Trips
This hotel is also a family-run hotel and got started in 1957. They have family rooms, double rooms, and suites. It is located 15 kilometers from Geilo, but they have their own little ski hill right next to the hotel. It's a small ski hill with three slopes and one for sledding—nice if you don't want to be in Geilo everyday.
They have their own ski rental, and you can even book an ice-fishing trip on private lakes in the winter if you want to do something completely different.
Bjørkli Lodge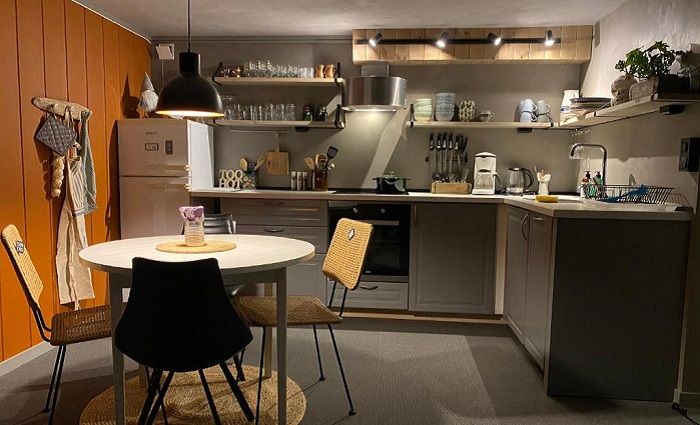 $$$$ | Free Parking | Wi-Fi | Private | Self Catering | Family Friendly
This is a private lodge that you can book for your trip. They offer free parking close to Geilo and everything else you need. There are two bedrooms, a kitchen, and a bathroom. No need to bring your own sheets either.
This is a great place if you're traveling with your family or a group of friends. It's nice to have a place of your own to chill in the evenings and this is the perfect spot to do that.
Havsdalsgrenda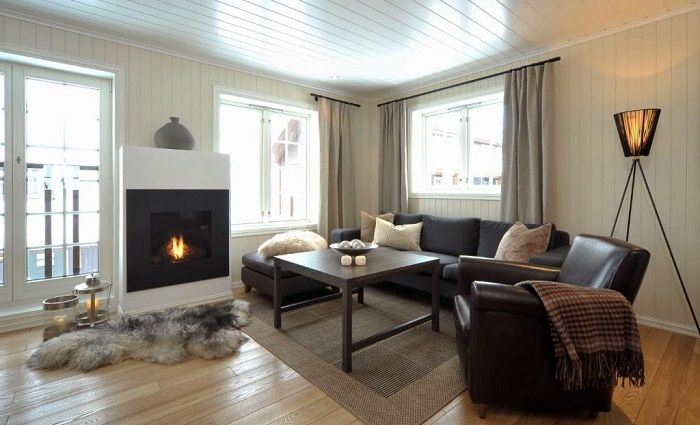 $$$$ | Sauna | Wi-Fi | Fireplace | Ski-in / Ski-out | Apartments
Here you can rent an apartment for your group. They offer apartments for anywhere between 4 and 18 people. You can also choose between different types of apartments: some of them have saunas and others offer indoor parking. There are a lot of options for groups here.
It's located 4 kilometers from Geilo station, so I would recommend renting a car if you stay here. There is a ski hill right next to the apartments, so it's convenient to stay here if your plan is to ski while in Geilo.
Bardøla Fjelltun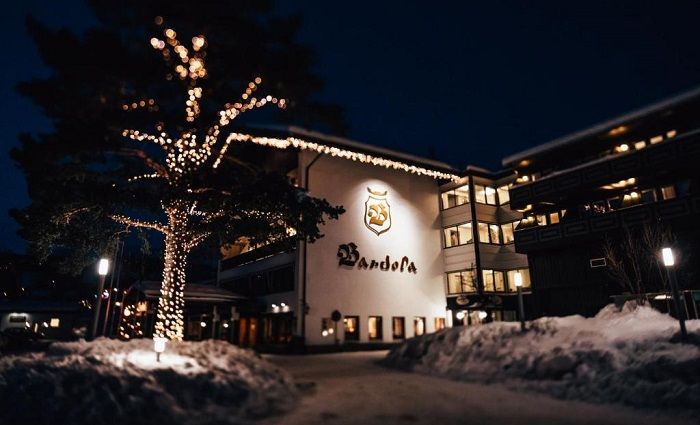 $$$$ | Indoor Pool | Wi-Fi | Bars | Restaurants | Family Friendly
This is the most classic hotel in Geilo. They offer local cuisine at their restaurants and bars, yes they have multiple. For the adults, they have a great wine cellar if you want to taste some great wine. And for the youngsters, they have an inside playroom and indoor swimming pool.
It's a little walk from this hotel to the ski hill. Located in downtown Geilo, there's no need for extra transportation if you don't mind walking a bit. Here you can either rent a room, apartment, or a cabin.