Strolling down the streets of Zadar can be very tiring, especially on a hot summer's day. So, you will want to sit down and grab a bite. But where to sit? What to try? What is the local specialty? We have the answers to all of your questions on this list of the 10 best restaurants in Zadar. Jump in so you're prepared when you come to the city with the most beautiful sunsets.
---
Pro Tip: Planning on visiting Zadar soon? Bookmark this article in your browser in a "Zadar" folder so you can always easily circle back to it!
Top 10 Places To Eat In Zadar, Croatia
Zadar is one of the most popular destinations on the Adriatic coast. Its memorable sunsets and modern art installations played no small part in making it one of the best places to visit in Croatia! On your trip—besides sightseeing—you'll be looking for some good food too. And these 10 restaurants are the best places to eat in Zadar.
La Famiglia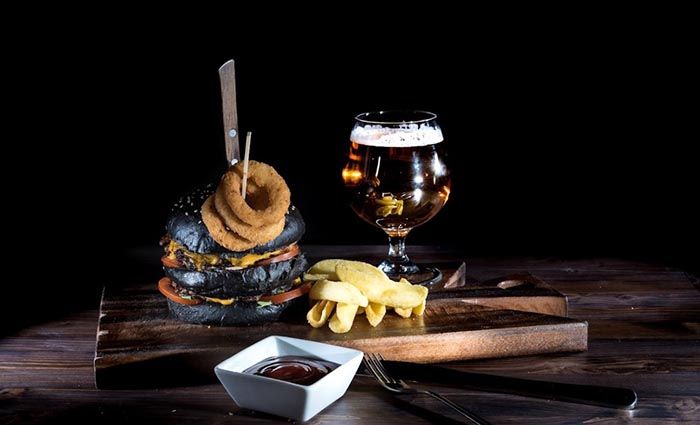 €€ | Burgers | Laid back | Vegan Options
La Famiglia is best known as a burger place. And they really have more than one kind to offer their guests. So, if you're looking for a good burger, maybe with some special sauce to make things spicy, this is the place for you. But to be fair, La Famiglia has a lot more to offer too.
They have a variety of other meat and pasta dishes. Although they seem like a meat place, vegans and vegetarians can enjoy tasty options too. For example, you can try a veggie burger or maybe even some vegan nuggets. The choice is yours!
Address: Ul. knezova Šubića Bribirskih 9
Hours: 8 am –11 pm
Karoca Gre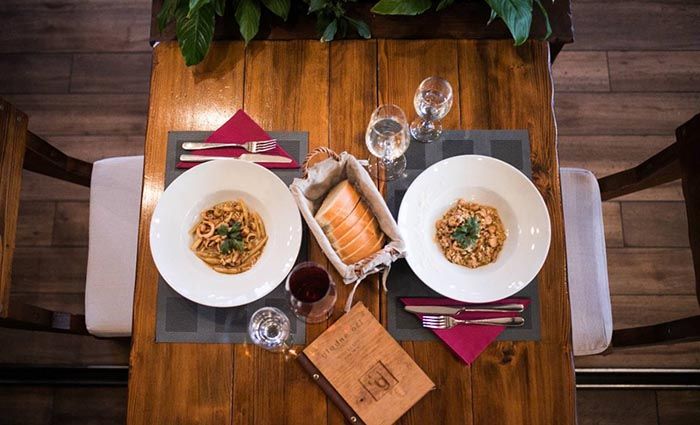 €€ | Traditional Meals | Good Service
If you're looking for some Mediterranean cuisine, and traditional cuisine from the Zadar and Dalmatia region in particular, you're in the right place. As they say at Karoca Gre, they offer their guests their own vision of traditional meals, so the dishes may not be prepared exactly the same as they would have been decades ago. At Karoca Gre, food is reinvented with a modern twist!
They still keep it simple though, so it looks and tastes like a traditional meal. They serve equally good seafood and meat dishes. And, you can enjoy them indoors or out on the terrace. What many guests of this restaurant point out is the service: they are very helpful and nice. So if you don't know what to choose, they are there to help you out.
Address: Sutomiška ul. 3
Hours: Tuesday, Wednesday, Thursday, and Sunday, Noon – 11 pm | Monday, Friday, and Saturday, Noon – midnight
Bruschetta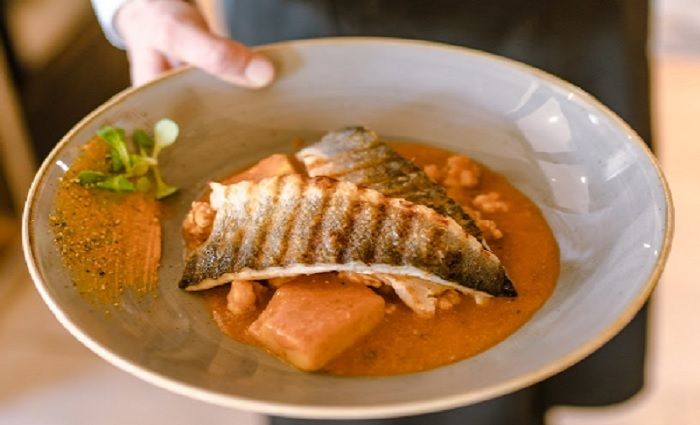 €€-€€€ | Mediterranean Cuisine | Nice View
This is one of the restaurants people like to visit not just for the food but for its view of the famous Zadar sunset. On a nice evening and at the right table, you will enjoy watching the sun slowly go down while you're having your meal.
The tasty cuisine might be Italian, Mediterranean, European, or Croatian cuisine. Bruschetta has it all. Want some beef? Tuna? Octopus? Or maybe something vegetarian or vegan? Whatever your choice may be, don't forget to try their bruschetta, obviously!
Address: Ul. Mihovila Pavlinovića 12
Hours: Noon – 11 pm
Proto Food&More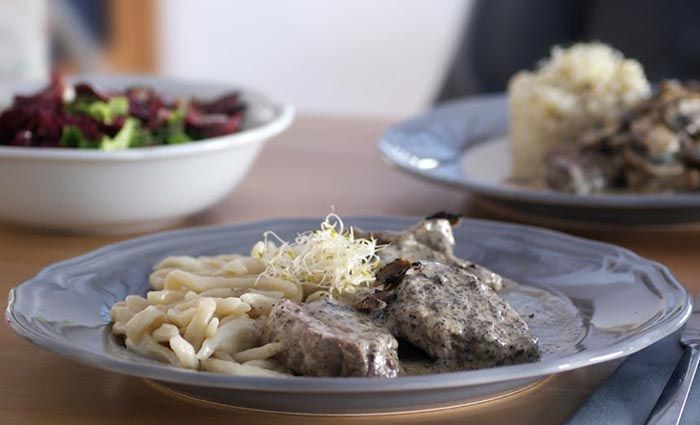 €€-€€€ | Nice Atmosphere | Dalmatian Cuisine
Proto Food&More restaurant is located close to the Queen Jelena Madijevka Park which was opened in the 1800s. So, after having a nice meal, you can burn some calories by walking there. It's just three minutes away. And I mean on foot, not by car. Who wouldn't want to enjoy a piece of Zadar's history after a good meal?
The meals you can choose from at the Proto Food&More restaurant come mostly from traditional Dalmatian cuisine. The restaurant is very nicely decorated and has helpful staff that are always at your service. Some guests have described this place as casual fine dining. If you're wondering what exactly that means, you'll have to come and find out.
Address: Stratico ul. 1, 23000, Zadar
Hours: Noon – midnight
Pet Bunara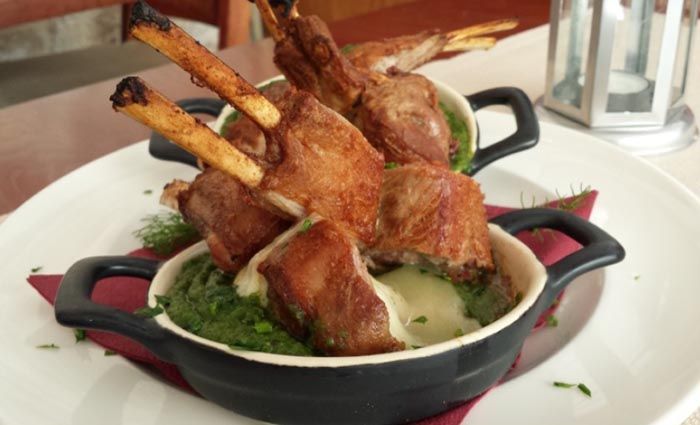 €€ | Seasonal Dishes | Good Location
The restaurant Pet Bunara is located by the square of the same name (the Five Wells Square). That means that here you get a front-row seat to one of the most famous places in the city. Pet Bunara has a large variety of dishes. Some of them are seasonal and are only made when there are fresh ingredients available like mushrooms or dates.
But this is also a great place for those of you who have a bit of a sweet tooth. So after a good piece of meat, fish, pasta or something completely different, you'll be able to enjoy a good dessert too. And, don't forget to take a look at the wine list. You'll find a very nice selection there also.
Address: Straticoul. 1, 23000, Zadar
Hours: Noon – 10 pm, closed on Tuesdays
Stari Most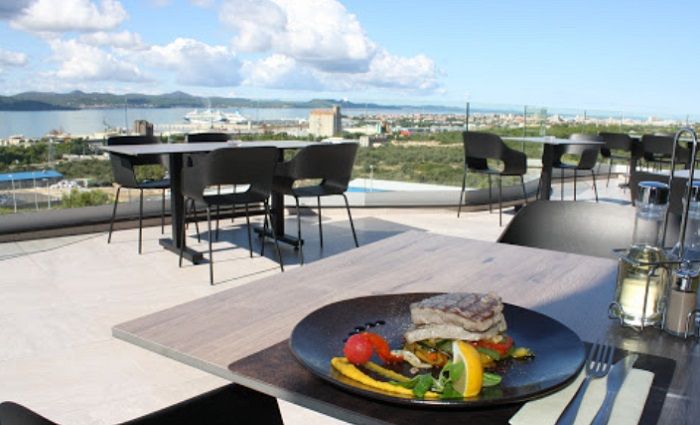 €€ | Outside Zadar | Family Friendly | Nice View
Ok, so Restaurant Stari Most is not exactly in Zadar. It's just outside of the city in a place called Bibinje. But it made our list for its quality and popularity. It is very family-friendly and even has a children's playroom, so your kids can have fun before or after the meal. Or if they're not very hungry, they'll still have something to do and not get bored.
The restaurant also has a terrace, so you can take in the beautiful views of Zadar and the surrounding islands. Here, you will mostly enjoy meat dishes and BBQ. You can also find other dishes, but the meat ones are the most popular. All in all, restaurant Stari Most is definitely worth the short drive from Zadar to Bibinje.
Address: Poslovna Zona Lonići 29, 23205 Bibinje
Hours: 8 am – 11 pm
Kaštel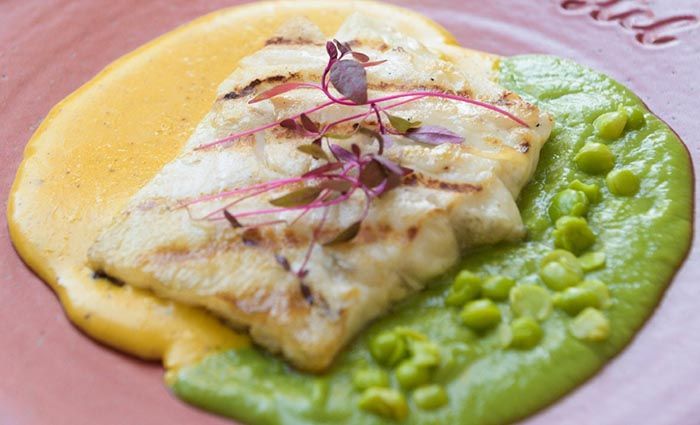 €€€€ | Fine Dining | Historic Location
This restaurant has a very interesting location. It is actually a part of the Bastion Hotel, which is situated in a 13th-century fortress! Or at least what is left of it. No wonder then that it is a fine dining place. And, of course, that means that you have to be prepared for some higher prices. So, be sure to check the menu thoroughly if you're on a tighter budget.
The meals at restaurant Kaštel are mostly inspired by traditional Mediterranean cuisine. They are very particular about selecting groceries that reflect the tradition of Zadar and the surrounding region. So, you can expect to find homemade cheese, olive oil, wine, and much more on the menu.
Address: Bedemi Zadarskih Pobuna 13, 23000, Zadar
Hours: 1 pm – 11 pm
Art Kavana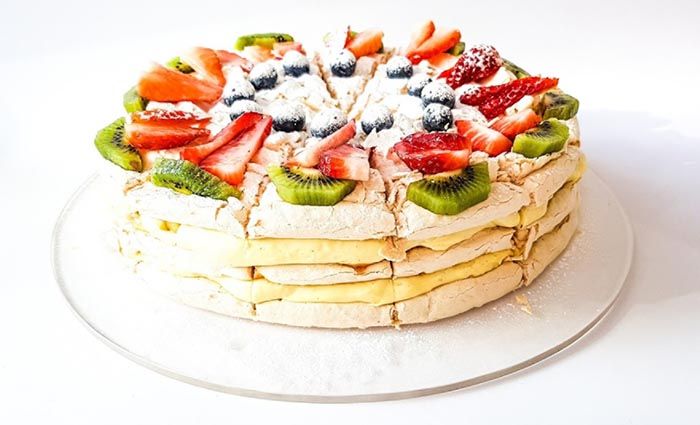 €€ | Patisserie | Laid back
Art Kavana Zadar is not actually a restaurant but a patisserie. We decided it deserved a place on this list nonetheless! And how could we not when this may be the most popular place in Zadar to have something sweet. Be it pies, cakes, mousses, or something else, chances are that you will find the best desserts right here at Art Kavana Zadar.
To go with it, you could have a good coffee, tea, lemonade, or something stronger (if it's not too early for you). Also, this patisserie was first opened in 2012, as part of ART hotel Kalelarga. But four years ago, they changed their location. Luckily, their sweets remain as tasty as ever.
Address: Ul. Bartola Kašića 1, 23000, Zadar
Hours: 7 am – 10 pm
Tinel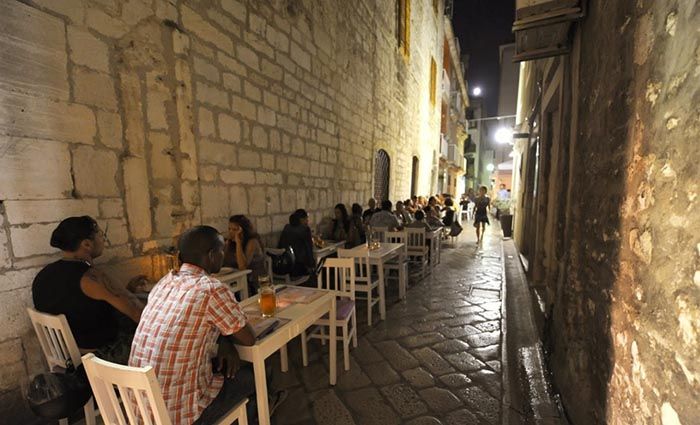 €€-€€€ | Interesting Location | Traditional Meals
Tinel is a restaurant that values the importance of family and a laid-back atmosphere. They want you to feel warm and relaxed as you sit there. The name of the restaurant mirrors that. In coastal parts of Croatia, the word tinel used to mean the "living room." And even today, some use that name, although it is archaic.
If you're eating at Tinel, you may find yourself outside, on a narrow street, with people passing you by. But that just plays into the "one big family" theme that Tinel has. Regarding the food itself, they offer a combination of traditional meat and fish dishes, as well as salads with a local spin to them. And if you're not in the mood to try something new, you can also grab a pizza here.
Address: Ul. don Ive Prodana 2, 23000, Zadar
Hours: 8 am – midnight
2Ribara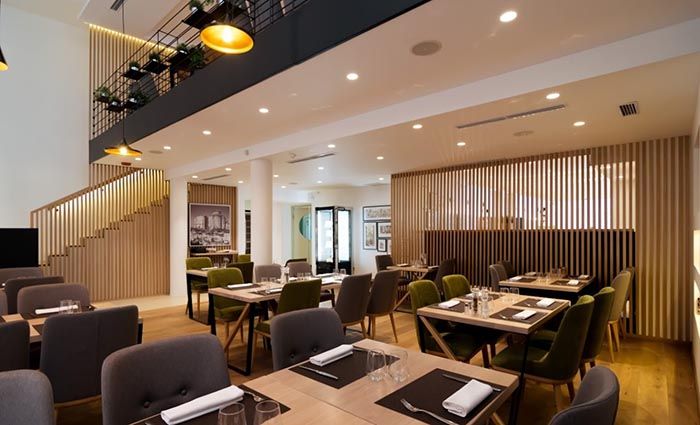 €€ | Good Fish Menu | Local Wines
2Ribara, or 2Fishermen, is a restaurant that can proudly say that it has an over 50-year-long heritage. But that doesn't mean that it doesn't look like a modern place to dine. As you may have guessed from the name of the restaurant, it has some really good fish dishes on offer. And once there, you will find some local wines that pair perfectly with these dishes.
Besides this, you can enjoy delicious pizzas made in bread ovens. And of course, there are some meat and pasta dishes too. This restaurant is located in the center of the Zadar old town, but it's not as expensive as you might expect for such a good location.
Address: Ul. Blaža Jurjeva 1
Hours: Monday to Saturday, 11 am – 11 pm | Sunday, 11 am – 10 pm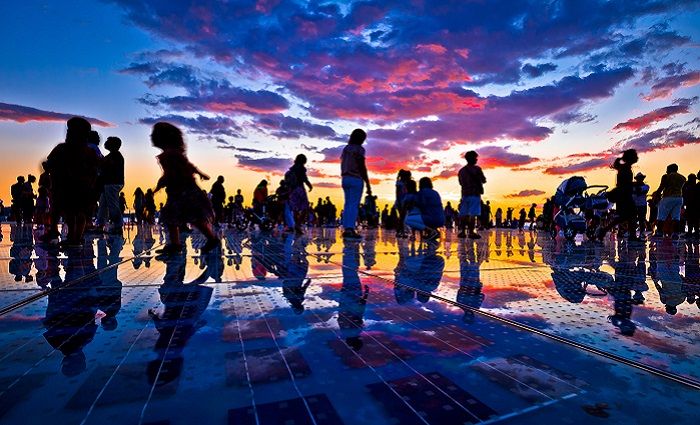 Where to Stay in Zadar, Croatia
Have you jumped on the opportunity to see the beautiful city of Zadar? Don't miss your chance to stay at one of the best hotels in a great neighborhood in Zadar—curated by a local!