If you've never been to Stockholm, prepare to be enamored! This city has a wonderful range of activities of all kinds on offer, any season of the year. This list will highlight different areas of the city and activities for all kinds of travelers to get to know Stockholm, Sweden. Keep reading to discover all the top things to do in Stockholm.
---
Coolest Things To Do and See in Stockholm
Stockholm is a beautiful and charming city with something for everyone. A lot of people miss out by only visiting in the summer, but the truth, is this city is wonderful any time of the year. Not to mention, you will get some great deals if you don't mind braving the Swedish autumn/winter.
With a great mix of cultural and nature activities to choose from, we have created a list that combines the best of both worlds! You'll find great areas to explore, key Viking attractions, museums, and much more on this list of cool things to do and see in Stockholm.
16. Experience a Sauna By the Lake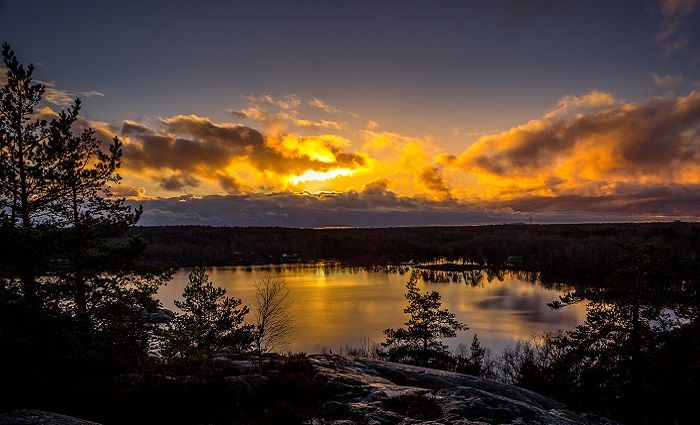 Head over to Hellasgården, just outside of Stockholm, for a swim in the lake and then straight into a sauna. If you've come to Sweden to disconnect from the stress of the world, this would be a perfect way to connect with nature and yourself, in a rather scenic area.
Address: Ältavägen 101, 131 33 Nacka
15. Stop for Fika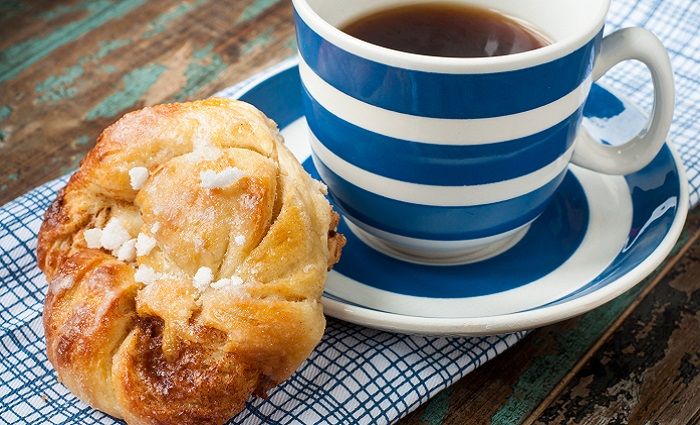 Fika is a quintessential part of Swedish culture. It literally means to make time in your everyday life to spend with the people who matter over a cup of coffee and a bite to eat.
From the simplicity of appreciating the little moments that life gives us and enjoying each other's company, you will also be able to enjoy the amazing coffee shops all throughout Stockholm. Wherever you stop have a kanelbullar (cinnamon roll). You can thank me later!
Address: Café Frankfurt or Gast Café
14. Visit the Royal Palace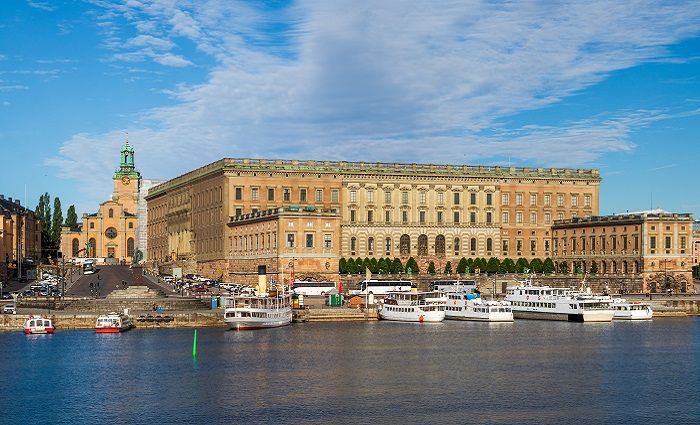 This is one of the most emblematic buildings in the old town (Gamla Stan). If you are into the history of monarchs, Sweden has one of the few still standing royal families in Europe, and their facilities are absolutely amazing.
I would really recommend you book a guided visit to the palace as there is so much to see. Finally, make sure you do not miss the Parade Rooms so you can live your best imperial court fantasy life and work those selfies.
Address: Kungliga slottet, 107 70
13. Get Lost in Gamla Stan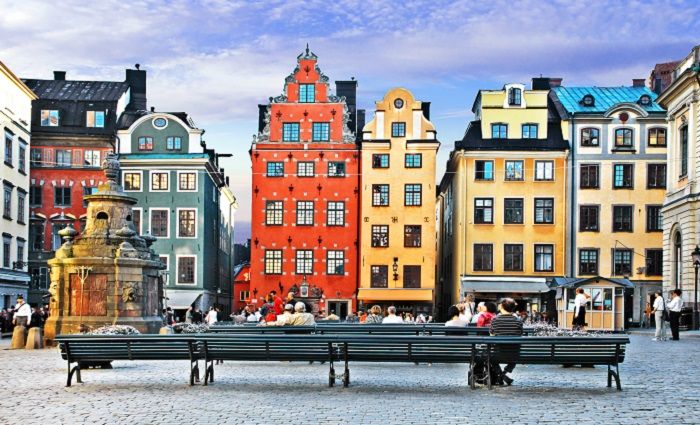 The geographic arrangement of Stockholm is interesting because it is right on Lake Mälaren. So you have a continuation of islands, peninsulas, and continental land that flows between the bodies of water and then on to the Baltic Sea. Because of this, the scenery around Gamla Stan is lovely.
This is the oldest part of Stockholm, so you get to see historic buildings, cobbled streets, and monuments. It is also one of the best places to go shopping and have something to eat.
Address: Gamla Stan, Stockholm
12. Visit Skansen Open Air Museum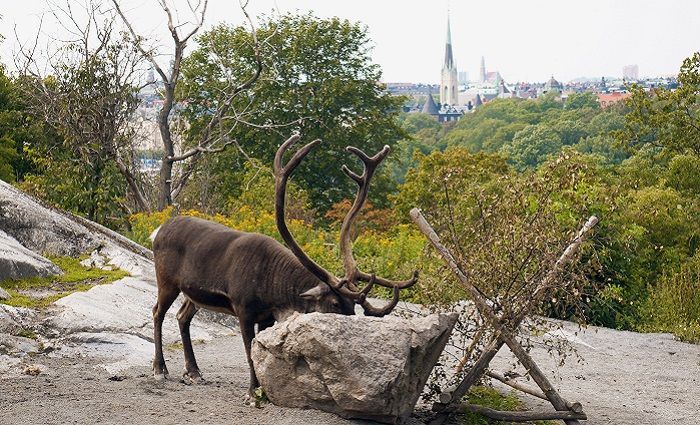 I love open-air museums, so this was an easy sell for me. However, Skansen is so much more than just a park trying to recreate the history of different areas of Sweden. It is the oldest museum of its kind in the world, and it does a really good job of bringing the cultural aspect through.
There's nature, there's history, and there's fun for kids. You can also see Scandinavian animals such as reindeer or wolverines in the little animal reserve! The museum has great activities for families or groups of people with different interests. The atmosphere is so chilled; you will have a great time and will feel energised.
Address: Djurgårdsslätten 49-51
11. Go To an Allsång Event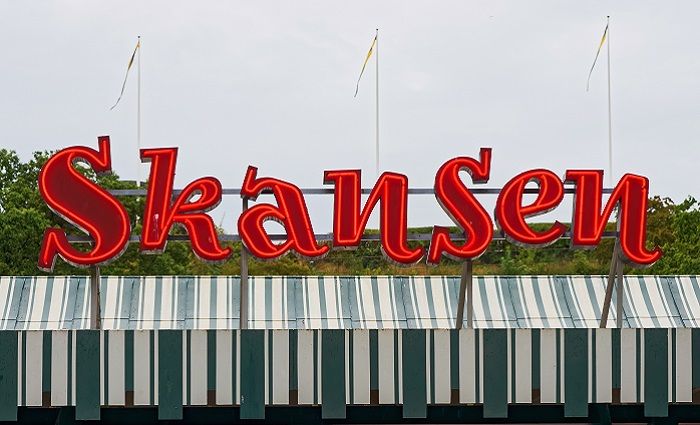 Allsång is a sing-along tradition in Sweden, which I think is very fun. They have events that they record and show on TV, but you can also attend these live events. And it doesn't really matter if you don't know the lyrics. It is like an amazing version of community karaoke!
If you get lucky and you time it well, you may even be able to go to one of the Allsång events at Skansen, which will make your experience of that museum completely different.
Address: Djurgårdsslätten 49-51
10. Kayak in the Archipelago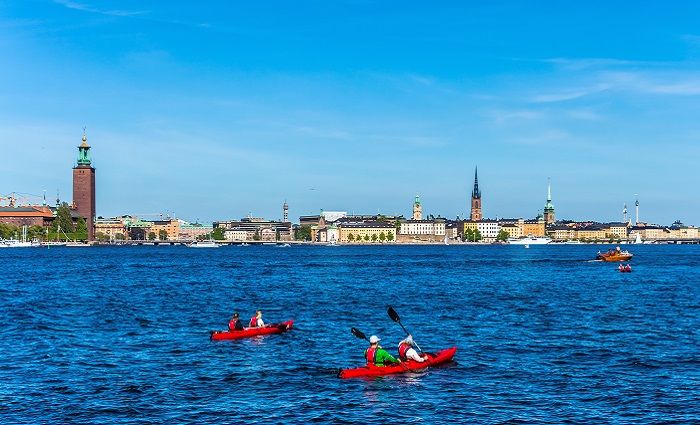 One of the coolest things you can do when you go to Stockholm is kayaking in the archipelago. If you have never kayaked before, this would be a perfect first experience. Since you're navigating the waters of the lake going into the sea, it will be a relatively calm and easy journey—as long as you have the right weather for it, of course. It's also a great way to see Stockholm and its landscapes from a different perspective.
9. Walk Through the Royal Djurgården
I love the fact that you don't need to leave the city to go to a wooded area that is as quiet, clean, and fresh as the Royal Djurgården Park. Whether you are just going there for a walk, a picnic, or even to jump into the water and have a little swim, this will be a very refreshing experience.
You would never guess that the city is literally just a 30-minute walk from where you are! It also has great playground areas for children and great trails if you want to grab a bike and do some more exercise.
Address: 115 21 Stockholm
8. Archipelago and Old Town Views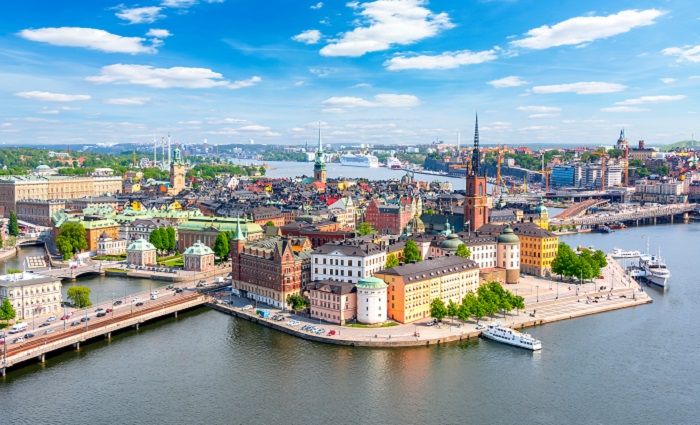 You must cross over from Gamla Stan to the area of Söderort (Southern Stockholm). From here, walk around the waterside to see some amazing views of the archipelago and the old town. If you do this at dawn or dusk, particularly in the summer months, you will experience some of the most beautiful light and shadow moments I've seen in all my years of traveling.
I recommend that you head over to two viewpoints. Mariaberget will give you great pictures of the water and the old town. Then, Skinnarviksberget will give you a bit of height from atop this hill to see the whole area.
Address: Mariaberget and Skinnarviksberget
7. Climb Up the City Hall Tower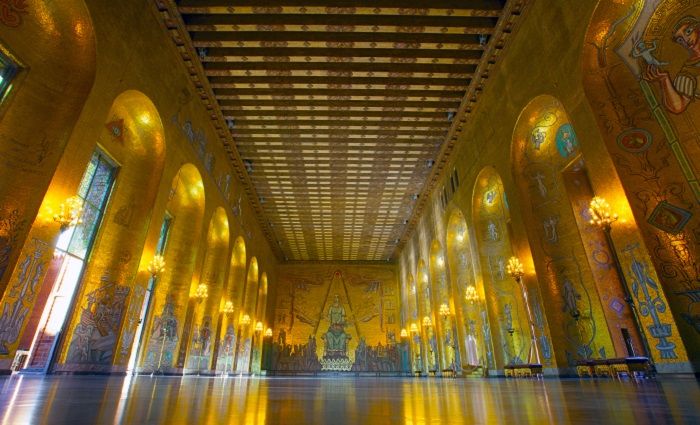 The City Hall is just outside Gamla Stan, a bit on its own, away from other key monuments. But it is definitely worth visiting. It has its own little park by the waterside which is charming and relaxing. Then, I invite you to explore the complex of beautiful red brick buildings as it has some very interesting history.
Do not miss the Golden Hall, where I can guarantee you will go camera crazy. But most importantly, go up the tower! Be ready to climb up to 106 meters above the ground. I promise you the views are worth it. Up there was where I first fell in love with this city. I hope the same happens to you, because it is magical.
Address: Hantverkargatan 1
6. Relax on a River Cruise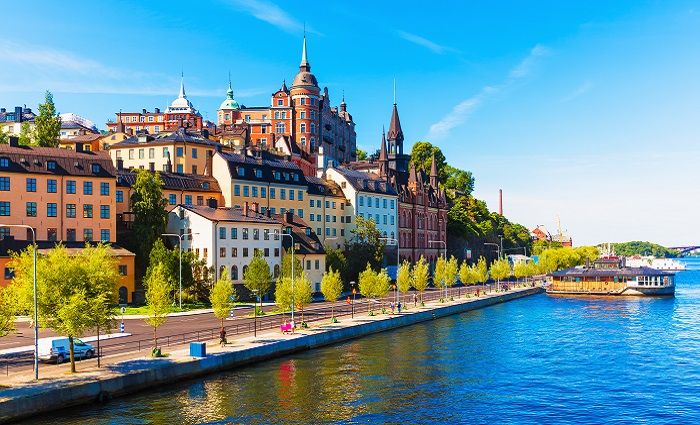 I normally wouldn't recommend something like this as, often, these types of activities are tourist traps. But this one was actually super informative and interesting. Board a riverboat and receive an audio guide (available in over 20 languages) and float around the city centre of Stockholm and give you a rather in-depth tour of the historic buildings that you will see from the water.
If you go with children, it is a very smooth ride and the information is easy to digest. The views from the water, again, are just transformative. Finally, I think it really helps you to become better-oriented in a city that is not as centralized as some and has so many different areas.
5. Visit the Swedish History Museum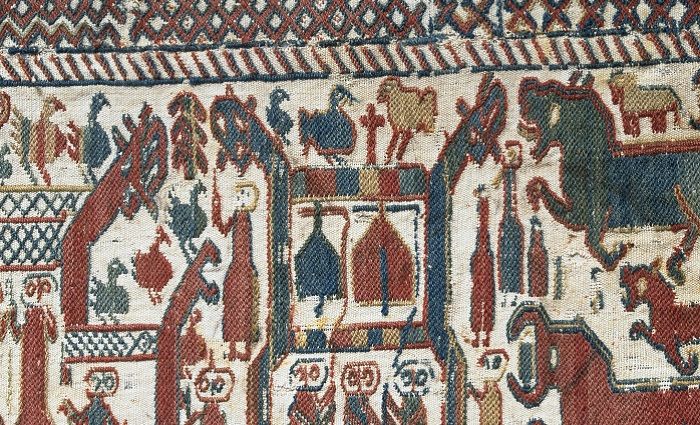 This is hands-down one of the best history museums I've been to in my whole life, though of course, I'm a true Viking enthusiast at heart. I was so surprised by the amount of interactive activities they had! They have a little outdoor area that they use well for both child and adult learning experiences.
They also have an incredible collection of artefacts, including some of the most impressive Viking finds of Sweden such as the rune stones and the golden hoards. The exhibition is also very modern, the displays are sleek, the information easy to follow, and they have visual aids, screens, and audio to really help you engage with history.
Finally, the gift shop is amazing: I remember buying there some replica Viking jewelry done with local materials for a very affordable price. And they had great souvenirs too.
Address: Narvavägen 13-17
Hours: Tuesday–Sunday: 10 am – 5 pm; Monday: Closed (hours can vary seasonally so check ahead of time)
4. Try Some Mead at Aifur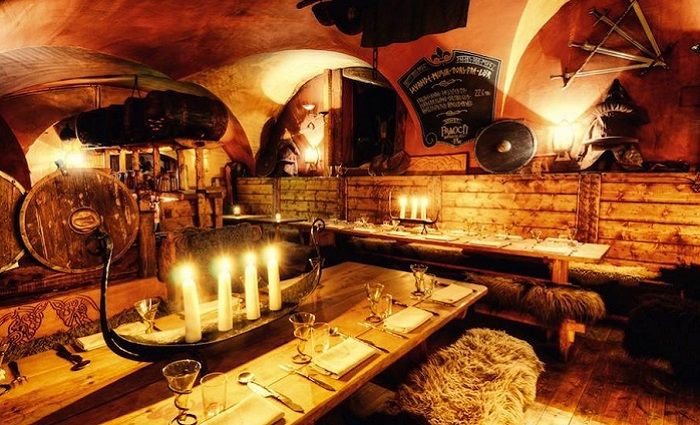 Aifur is a restaurant and mead bar in Gamla Stan. They specialise in historical cuisine, which is absolutely delightful and incredibly well recreated. The menu is affordable for such an original experience, and you will also have great entertainment.
But the main thing you should do here is to try some mead! They have an incredibly long list of what in any other restaurant would be a wine list, but here instead there is just mead. This is not something you can try anywhere else.
Whether you have never tried mead in your life, or if you are a bit of a connoisseur, their recommendations and varieties of this tasty alcoholic drink will surprise you.
Address: Västerlånggatan 68b
3. Go To the ABBA Museum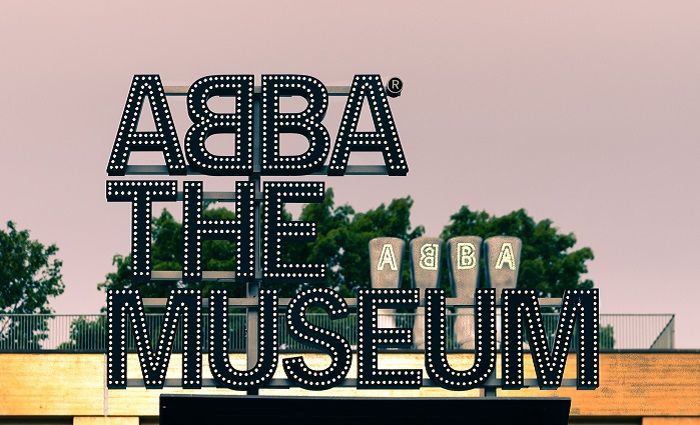 I went to this museum because I love ABBA, only to find out that it is an amazing, world-class museum and an experience of music that everyone should have! You will learn a lot about the history of ABBA, but that is not the best part.
This is a fully interactive and immersive museum that anyone would love—even people who hate museums or ABBA (I went with one such person and they came out transformed!). You can mix your own music in a studio, do a little singing, dance as if you were filming a music video, and much more.
It is super fun and worth every penny of what at first seems like an expensive ticket. In addition, they have a separate temporary exhibition area, where they bring together all sorts of stories to do with the music industry.
When I was there, they had an exhibition based on the video game Guitar Hero. On top of showcasing amazing guitars from all the masters of rock, they even had an arcade version of the game, so you could immerse yourself in the soundtracks of the items and musicians on display!
Address: Djurgårdsvägen 68
2. Take the Ferry To Birka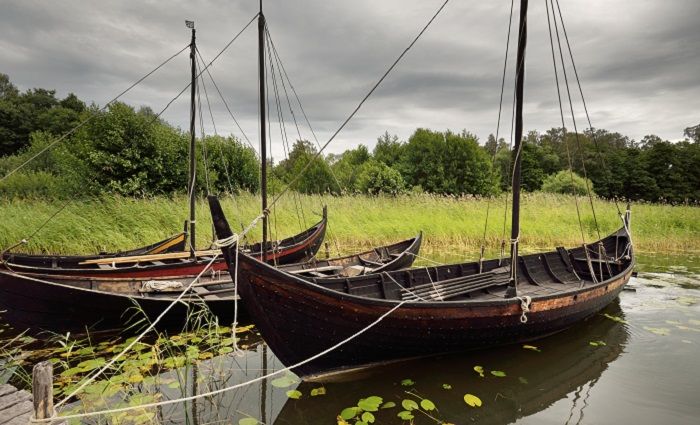 Birka is one of the most important Viking settlements we have on record, and one of the key places where we keep making amazing archaeological discoveries. Moreover, if you are in Stockholm and want to see nature and the ecosystem of the lake itself, it is probably the best island to visit.
You can only get there by ferry. As part of the journey, you will have a guided tour of the lake including historical and natural remarks. Your pictures will be great. The experience will be great too: they even have a quiz you can do while on board so that time goes by quicker.
Once you are in Birka, you will be able to see the museum with valuable up-to-date information about the Vikings, and your visit includes a guided tour to the settlement of Birka itself. The views and the landscape are incredible.
The bits that are part of the historical recreation are incredibly accurate and very accessible to anyone regardless of their knowledge level. Another great experience for both adults and children alike.
Address: 178 92 Adelsö
1. See the Vasa Ship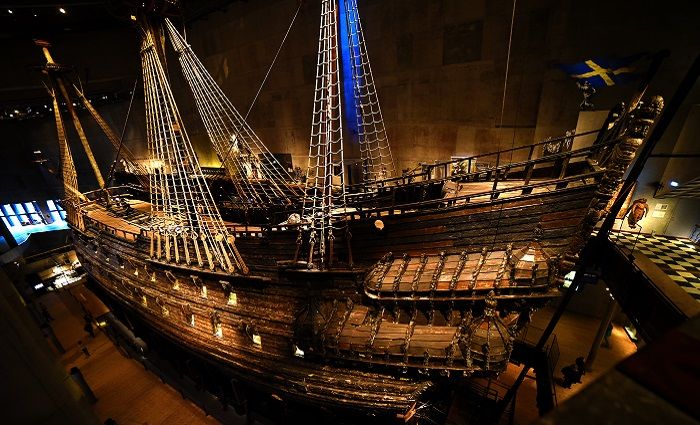 The pride and joy of Swedish tourism is a ship that sank shortly after it departed and without really properly leaving the harbour. Yes, I know it sounds ridiculous, but thanks to this recovered ship, it is one of the best-preserved vessels in the world! It is absolutely stunning.
The Vasa Museum built around it tells the story of the ship, the method of construction, the reason why it sank, and why this is such an important historical find. Again, like every museum in Stockholm, it is incredibly accessible even if you do not book a private tour.
You will learn without even realising it, because the experience will just be so much fun, and the degree of preservation of the wood on this ship will just mesmerise you. It is a must-see.
Again, even if you do not like ships or museums, you will like this, because it is truly unique and a very well put together experience. Finally, the gift shop is another one that ranks highly in my book, because they have a huge variety of souvenirs for all occasions imaginable. And if you're a fan of Vikings, don't miss my article about important Viking places.
Address: Galärvarvsvägen 14