Planning a trip to Sicily? Mount Etna is likely to loom over you, metaphorically as well as physically. Should you visit Europe's tallest and most active Volcano, is it safe, and what should you do when you get there? I have all you answers to your questions here in our guide to the best things to do on Mount Etna.
---
Pro Tip: You're going to want to circle back to this article since it's packed with local recommendations. Bookmark it in your browser on your phone so you'll have it on your trip.
---
A Very Brief History of Mount Etna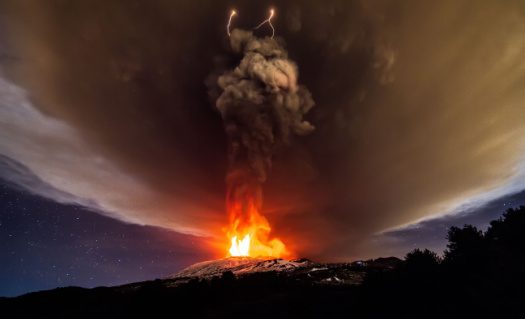 ---
Mythology and mystery have always gone hand in hand on Mount Etna.
The ancient Greeks believed the forge of Hephaistos or the Cyclops lay beneath it. Or that the Titan Typhon was imprisoned inside, causing the ground to shake each time he rolled over in his sleep. In the 5th Century BC, the Greek philosopher Enceladudus threw himself into the main crater either to gain ultimate knowledge or become a god in the eyes of his disciples (the sources differ). The outcome is the same – fried philosopher.
There are vague historical references to Etna's eruptions as far back as 1500 BC. Still, the first recorded in detail are the eruptions of 475 BC referenced by Pinder and Aeschylus. In 396 BC, a colossal eruption during the first punic war stopped the Carthaginians from attacking Syracuse.
More recently, a 2017 eruption injured ten people, including a BBC journalist. Since then, activity has again increased. Eruptions since 2021 have seen Mount Etna's peak rise by around 100ft, taking Etna's summit to a whopping 11,013 feet (or nine Empire State Buildings stacked one on top of each other).
Or check out our article on the Best Places to Stay in Sicily!
---
The Top Things to Do on Mount Etna
---
1. Follow in the Footsteps of Hadrian and Take a Hike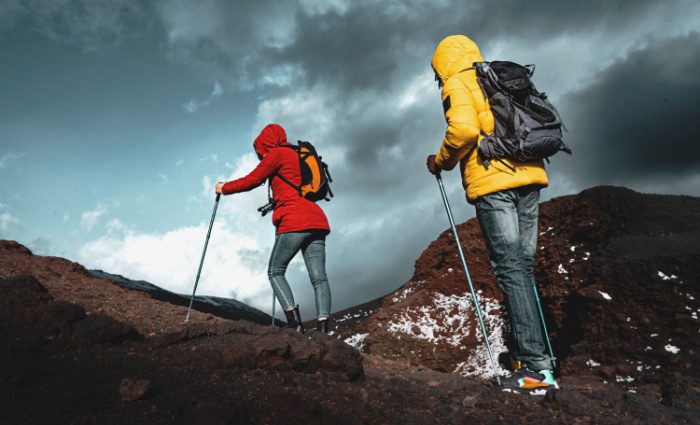 ---
In 121 AD, Emperor Hadrian set off on a monumental tour of his empire. But before heading off to far foreign lands, he was drawn to something a bit more local – Mount Etna! According to legend, Hadrian once rose before daybreak, hiked to the summit, and watched as the sun rose and the shadow of 'Mamma' spread across Sicily.
Today, it's not possible to summit before sunrise. Most organized tours start between 8.30 am and 9 am. For those wanting to reach the highest parts of the volcano, you will want to arrive on the southern side at Rifugio Sapienza.
At Rifugio, you will already be 1800m above sea level. From here, your options vary. You can take the cable car for a whopping €50 per person, walk or take the 4×4 bus to the next station. This will leave you at around 2500m above sea level.
While ascending higher than this is possible, it is weather dependent and requires hiring a guide. Most tours leave Torre Del Filosofo at 2900m. For experienced hikers, it is well worth it. You'll see lava flows, lunar landscapes, and hidden sites that only guide now how to locate, and all without the crowds that linger lower on the slopes.
It should be remembered this is a highly active volcano! I prefer to explore it with somebody with the expertise to keep me safe should something go wrong.
---
Or check out our article on the Best Places to Stay in Sicily!
---
2. Go Offroad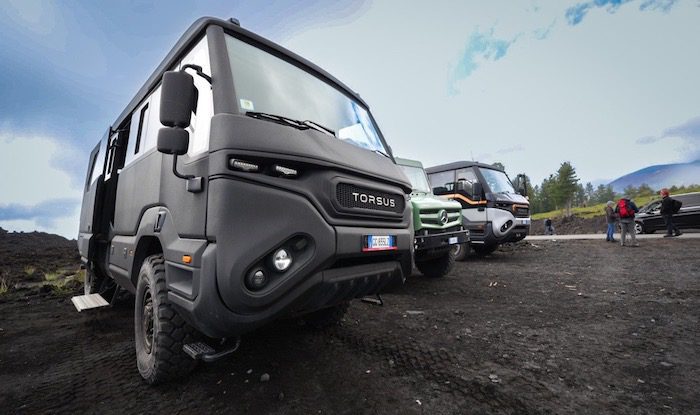 ---
There are a number of 4 x 4 experiences you can take from either Taormina or Catania. Once in the car, your guide will drive you to Etna, showing you some of the coolest aspects of the mountain. You'll see houses partially submerged by lava flows before heading up the Northern slopes to see the Silvestri Craters at an altitude of around 1800m. Definitely an option for those who want to see Etna but who may have mobility issues.
---
Or check out our article on the Best Places to Stay in Sicily!
---
3. Ski Down an Active Volcano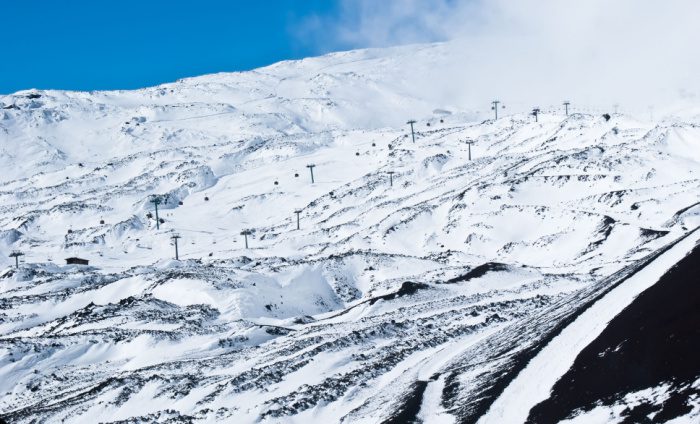 ---
That's right, due to its elevation, it is possible to ski on Etna from around December through to April. The best months are January through March. There are two main ski resorts, Piano Provenzana, and Nicolosi. Both are located on the Northern side of the volcano, and both have Alpine and downhill skiing.

The lava flows mean the skiing is very smooth. Day passes start at just €25, meaning it is a fraction of the price of skiing in the North. There are places to rent equipment, but my favorite spots rent sleds for €18 a day. So, if you have a young family, what kid isn't going to love sledding down an active volcano?
---
4. Take to the Air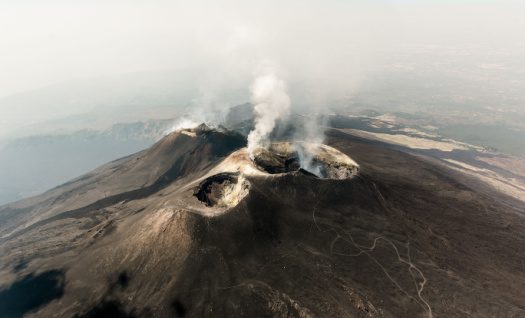 ---
It's not possible to walk to the active craters anymore for fairly obvious reasons. But, like most situations, if money isn't an issue, then you can book a helicopter flight. This usually includes private pick-up from Catania or Taormina. You'll be chauffeured to the airfield before enjoying either a thirty-minute or a ninety-minute flight over Etna. For an extra fee, you can hire a volcanologist to join you and describe all the active features you are witnessing. A once in a lifetime opportunity.
5. Visit a Vineyard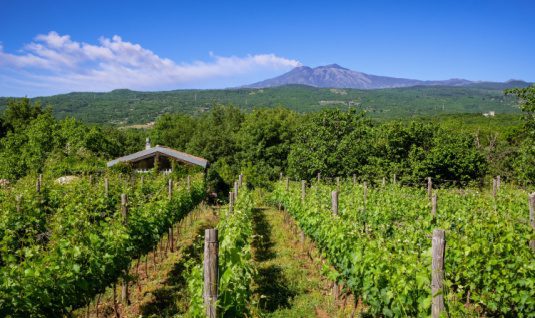 ---
The volcanic ash that makes up the lower regions of Etna is incredibly fertile. It lends itself to the production of citrus, like lemons and oranges. There's plenty of variety with almonds, apples, olives, and, most importantly, grape vines. Wine production in Sicily is vast; in fact, with 98,000 hectares of cultivated vineyards, it is the biggest producing wine region in Italy.

Sicilian grapes like Grillo and Nero d'Avola may have more international recognition, but the slopes of Etna provide some of the best eno-tourism experiences in Italy. While you can easily spend a day wine tasting and enjoying some wonderful food, my preferred travel speed is always slow. The slower, the better, so why not spend a night or two at some of the best Vineyards in all of Italy?

Check out some of the best vineyards to stay on in on Mount Etna:
Best Vineyards to Stay in on Mount Etna
---
Zash Country Boutique Hotel & SPA
$$$$ | Boutique Hotel | Active Vineyard | Michelin Star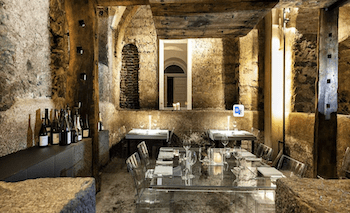 Beautifully designed, mixing old architectural elements with modern flair. Zash Country Boutique Hotel & Spa is located between Etna and the sea. Not only is the wine produced here wonderful, but the in-house restaurant Zash was awarded a Michelin star for the first time in 2023.
---
Firriato Hospitality Cavanera Etnea Resort & Wine Experience
$$$ | Boutique Hotel | Active Vineyard | Spa and Pool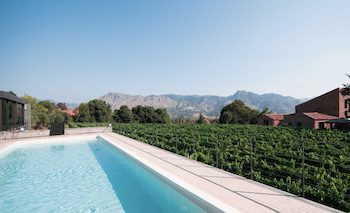 This a great spot to make a base for a trip to Etna. Not only are the facilities wonderful, with a heated pool and spa perfect for resting after a day's hike, but bikes are available to rent in summer, and ski equipment and guides are available for the winter months. A perfect blend of a wine resort in summer and a ski lodge in winter.
---
---
6. Go Canyoning at the Alcantara Gorge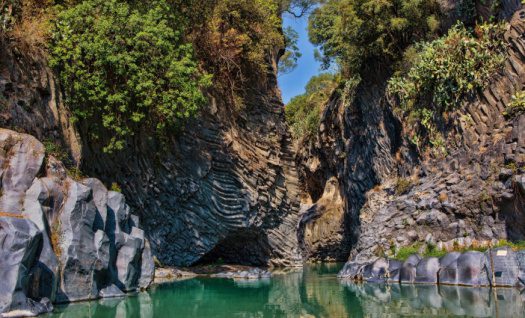 ---
The Alcantara Gorge was formed about 8000 years ago by three successive lava flows. The Alcantara River gradually eroded its way through, exposing the lava and creating the gorge that we still see today.

The natural park is beautiful to explore, but if you want to see and experience it best take an adventure tour. You can explore on foot with a guide, but my favorite way to explore is body rafting. You'll be suited up in a wet suit (the water is cold), a helmet (safety first), and a life jacket that will help you float down the river. There are also canyoning experiences and kayaking, or you can just enjoy the cold refreshing waters and paddle around the publicly accessible pebble beach.
---
Is Mount Etna Safe to Visit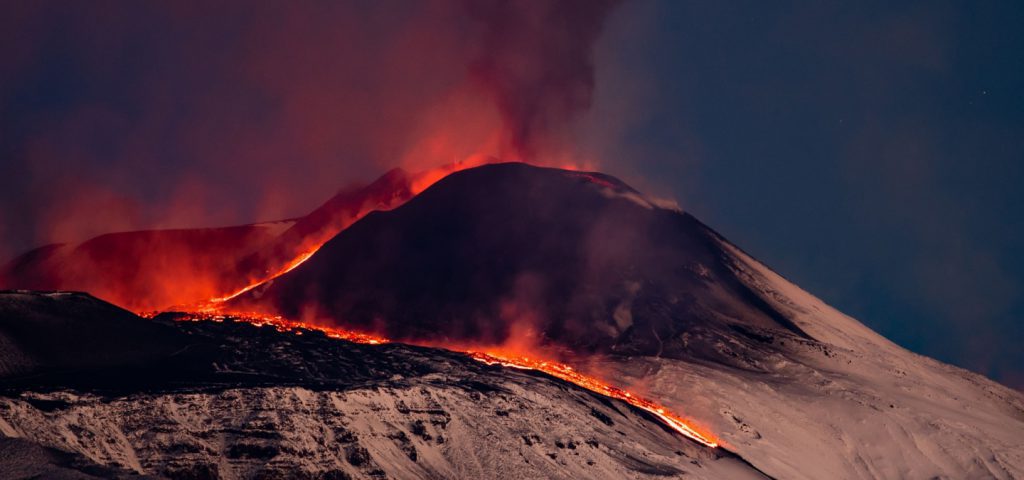 ---
Referred to by locals simply as 'The Mountain' or sometimes even 'Mamma,' Etna has been a permanent companion to the inhabitants of Sicily. There are over 3500 years of documented eruptions on the mountain, and in recent years frequent eruptions have seen Etna's active status raised from active to hyperactive.
Authorities have tried everything possible to make the Volcano safe for visitors and residents, from hyper-modern monitoring tools to throwing Adderall into the crater to help with that hyperactivity (ok, maybe not that).
But even with all that, it should be remembered Etna is an active Volcano and has been responsible for around seventy-seven deaths over the past 2500 years. So should you visit? I mean, vending machines in the US kill that many people every six years, but that doesn't stop you from going for that midday snack, does it? And that Mars bar is nothing in comparison to the power of nature you feel on Mount Etna. For me, the risk is minimal, and the reward is fantastic. It's an easy decision to make, but I would always recommend hiring a local guide to get the most out of it.
---
Most Recent Blog Posts