Capri
Your Free Online Guidebook!
Capri is a luxurious and exclusive Island and it is no wonder that you are interested in visiting it. That said, if you can fly to Europe you can probably afford to visit Capri. There are definitely expensive hotels and restaurants which we definitely cover but there are also lower budget options.
You should start by reading our article, is Capri too Expensive? It details how much you should plan to spend in Capri per season and average temperatures. From there you can check out our hotel recommendations and other articles listed just below.
Top Southern Italy Tours
We operate many different small group and private tours around southern Italy including Pompeii and boat tours along the Amalfi Coast. We also have a large operation in Rome and are one of the leading tour companies in the city. We have tens of thousands of 5 star reviews from satisfied customers to back that up!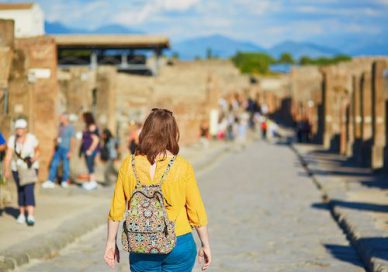 Want to see Pompeii and Amalfi? We have a highly rated day trip from Rome that includes transportation to and from Pompeii in our vehicle, a guide for our group, and a visit to Sorrento.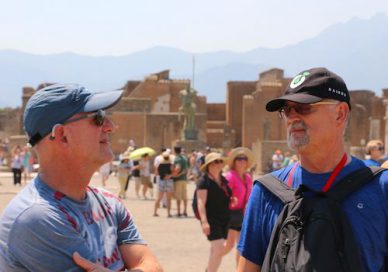 Without a doubt our most popular private excursion are different tours to Pompeii & Mt. Vesuvius. We run them from Rome, Naples and the Amalfi Coast as well as from your cruise ship.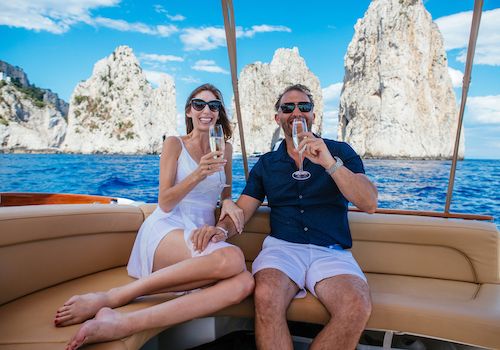 Imagine clear water, beautiful coastline and incredible rock formations jutting out of the sea. There is no better place to rent a boat with a skipper and explore!
View our YouTube channel
Latest Amalfi Coast & Capri Articles
The island of Capri is easily the most exclusive island in Italy and one of the most exclusive destinations in the world. Capri does not have an airport, therefore there are only two ways to reach the island of Capri; by boat and by helicopter. Moreover, the lack of accessibility coupled with the natural beauty…
Continue Reading WHERE TO STAY in CAPRI in 2024: Best Hotels