Imagine you are cooking a new dish for the first time. It's a type of exotic cuisine that you have never attempted to make before. You are trying to follow a recipe and even tried to watch a video on how to make the dish. How does a 3-minute video sum up a 40 min recipe? What if you could just ask the chef in real-time what to do next? The Tour Guy has now solved that problem for you by offering our new Virtual Cooking Classes.
---
What does Virtual Mean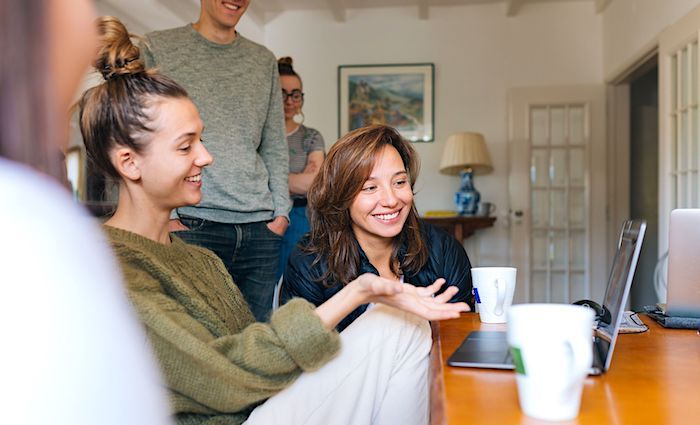 Most of us experienced some sort of quarantine resulting from the Covid-19 pandemic. Many of us for long periods of time. As a result, there have been many new options for people bored with watching Netflix to get more involved and looking for new things to do. An opportunity to connect with others online.
The word " virtual" has been popping up, but what is that? According to Webster's dictionary, it means
being on or simulated on a computer or computer network.
So there you go. So we can assume in this case it's something that's happening on a computer or through a nonphysical network of some kind. It's not virtual reality. It is more of a webcast or conference call, but instead of your boss talking for 40 minutes while you play solitaire on mute, it's a world-class chef and you are cooking along!
So, What is a Virtual Cooking Class?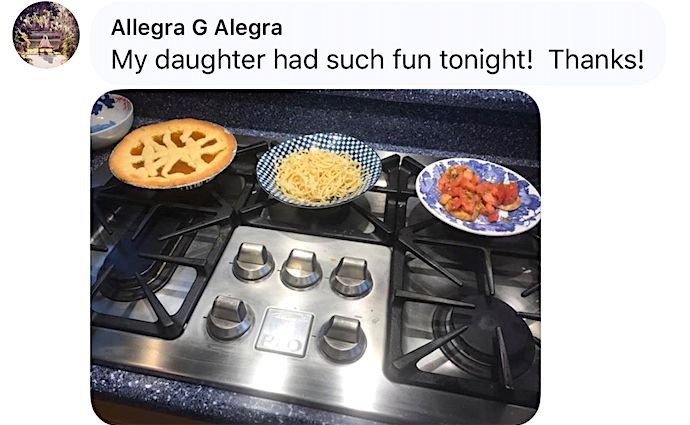 You, the chef, and other participants will cook the entire meal from scratch live during a 60 to 75-minute session. The guide is on camera so you can tune in on your computer. You will not be on camera so feel free to show up in your sweatpants or even your birthday suit!
There is a chat function so you can ask questions or generally heckle as we cook. The chef sends over a shopping list and the tools you'll need to cook along. We craft classes that don't require fancy tools. Basic things you'll find in every kitchen.
The menu of ingredients is also simple. We avoid specialty items that are difficult to find. Our online live cooking classes are great for couples and families. All skill levels from beginners to advanced chefs!
You cook, you serve and you eat. Voilà!
One of The Tour Guy's resident chefs Matteo Cambuli sums it in the following,
I think the most beautiful aspect of these interactive classes is that we are able to reach many people and stay in contact with faraway friends and share our passion in real-time.
Our Private & Group Virtual Tours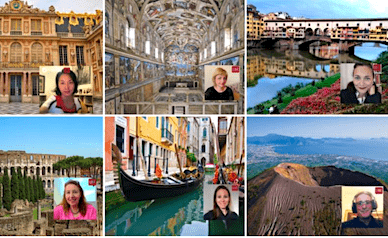 Only you and the Guide
Virtual Private Tour with Local Expert Guide
This Private Virtual Guided Tour is designed to create a fun, memorable, and educational event with your very own guide. Whether it's a corporate event, family reunion, birthday party, or another event, touring the Ruined City of Pompeii or learning the history of Versailles with your very own expert will bring your group closer together. Each webinar is packed with photos, videos, polls, and a fully interactive chat function which makes each one anything but a lecture video.





See Prices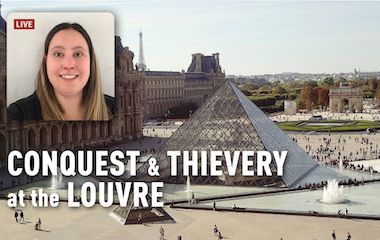 Best Selling Virtual Tour
Napoleon's Personal Treasure Trove: Louvre Virtual Tour
What is a Virtual Guided Tour? It is not virtual reality. It is a licensed guide-led webinar packed with photos, videos, polls, and a fully interactive chat function which makes this anything but a lecture video. There is also a live Q&A at the end satisfying all your questions about the Louvre and Paris. Whether you've never been abroad or spent every summer in France, enjoy this exciting, interactive experience from the comfort of your home.





See Prices
Who Cooks and How do they choose a Dish?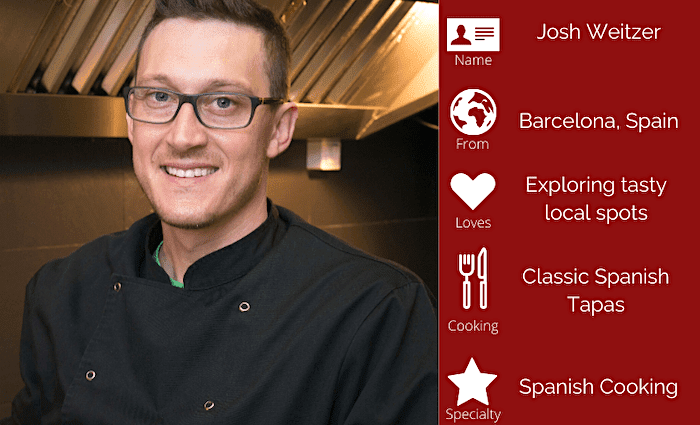 Our chefs/cooks come from literally all over the world. We have chefs in Barcelona, Rome, Philadelphia, Paris, and more.
They don't just cook any dish. They have to select a plate that has cultural significance to them. Either something their grandpa, nonno, or grand-père taught them or they learned while adopting a new culture abroad.
The goal is to separate cultural recipes that have been translated & changed while traveling abroad from what is actually prepared and served locally in each destination. Sometimes the person cooking is a professional world-class chef and other times it is the type of cook who serves a restaurant with only one table each night!
How do you book a cooking class?
No need to book too far in advance. Most people book 3 days to 3 hours in advance. Leave yourself enough time to shop for ingredients. You can read the bio of the chef and the dish they will make and of course the date. After you book your chef of choice, you will receive a confirmation email and also the following:
Customized Grocery list to buy everything you need
Written recipe with any special utensils or cooking ware you might need
The link to the platform where you will connect with your chef
---
---
Showtime!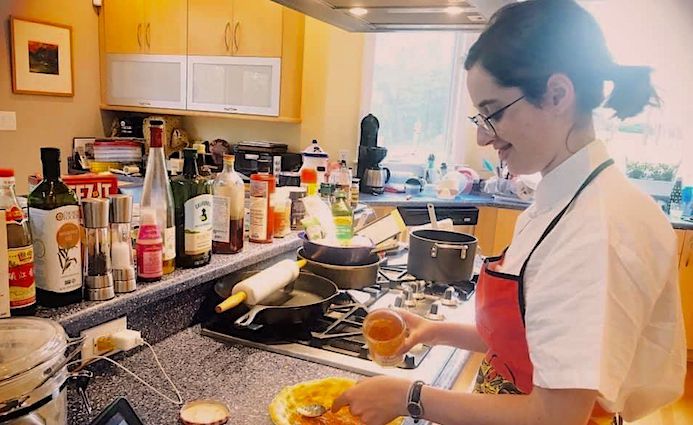 You should log into the platform a few minutes prior to the scheduled start time – no prep work necessary. Just have your ingredients out.
At the exact start time, your chef appears on the screen like magic and bursts out a big HELLO! They ask all of you where you are from and if you are cooking alongside. Throughout the entire 60 to 75 minutes together, you cook in real-time. You also can chat directly with the chef, asking questions, or asking to slow down if need be.
This allows there to be no doubt that your end product will be amazing! At the end of the hour, your dish is perfect and the chef asks if there are any questions. You say goodbye and sit down and eat your delicious meal, already thinking of your next Virtual Cooking Class.