Use code SAVE5 when you buy 2 or more tours to save 5%
Free 24hr cancellation on small group tours!
Learn More
Ancient Rome in a Day: Arena Floor Colosseum Tour with Rome Catacombs and Appian Way
Skip lines at three Ancient Roman attractions
Spend your day in the age of the Roman Empire. Start your day in the burial grounds of ancient Rome at the hideout of early Christians, then walk on the ancient Appian Way before having the Gladiator experience on the Colosseum Arena Floor.
Tour Details
Capuchin Crypts
Private Luxury Transfer
Catacombs of Domitilla
Ancient Frescoes
Tombs
Ancient Appian Way
Transportation back to city center
Colosseum Arena Floor
Roman Forum
Important: If you are booking more than a month in advance the time of the Colosseum portion of this tour could change. A common industry challenge for tour operators, entrance times can change by up to a few hours. Should there be a time change we will inform you as soon as we are notified. If necessary, The Roman Guy will call the number you've provided or email and inform you about any changes.
Were there really naval battles in the Colosseum? Did Gladiators fight animals along with other men? Who are the people buried in the Catacombs? On this tour your expert English speaking guide will answer these questions and explain much more. This 8-hour tour includes:
Skip the line tickets to the Capuchin Crypts and Catacombs of Domitilla
Skip the line access to the Colosseum Arena Floor
Skip the line access to the Roman Forum
A friendly English-speaking guide throughout the day
Maximum group size of 15
Please note: Because some of the sites on this small group tour are religious, knees and shoulders must be covered for both men and women at all times. This dress code is strictly enforced and should you not comply, you run the risk of missing parts of the tour. We know that Rome gets quite hot during the summertime - please consider bringing a shawl/scarf/sweater with you to cover your knees and shoulders when necessary.
Capuchin Crypts
Burial in and below churches was only permitted by the Catholic Church in the years between 1500 and 1870. In these decades approximately 3,700 Capuchin Friars were buried in these crypts. The crypts include controversial and elaborate bone structures.
The underground crypt is divided into six chapels; Crypt of the Resurrection, Crypt of the Skulls, Crypt of the Pelvises, Crypt of the Leg Bones and Thigh Bones and Crypt of the Three Skeletons. Lit only by dim natural light seeping in through cracks and small fluorescent lamps, the crypt walls are elaborately decorated with skeletal remains.
Catacombs of Domitilla
Due to cremation being against early Christian beliefs, the Catacombs were created outside the city as a sanitary and safe burial area for Christians in Rome. In the Second Century CE when the Catacombs were constructed, early Christians were persecuted and ostracized.
The Rome Catacombs were built not only as a burial space, but as a safe haven for Christian people to practice their faith in solitude. During your visit, you will see early Christian art including one of the oldest known depictions of the Last Supper.
Skip the Line Colosseum Arena Floor Tour
Visiting the Colosseum is a must while in Rome, but without exclusive skip the line access the experience can be disappointing and stressful. On this tour you will have the ultimate VIP experience by entering through the back entrance also known as the "Gate of Death". From there you will enter the reconstructed Arena Floor, an area not accessible to the general public. Take an amazing panorama photo as the Colosseum will be surrounding you in its beauty.
You will then visit the first and second tiers of the Colosseum where the richest of Romans sat. The "best seats in the house" are located in the same area as modern stadiums today.
Ancient Roman Forum
Ancient Rome was a bustling cosmopolitan city full of markets, temples and monuments marking military conquest. Your guide will lead you through the ancient downtown known as the Roman Forum. Here you will see the ancient Senate building, temples to Roman gods, and multiple grand arches.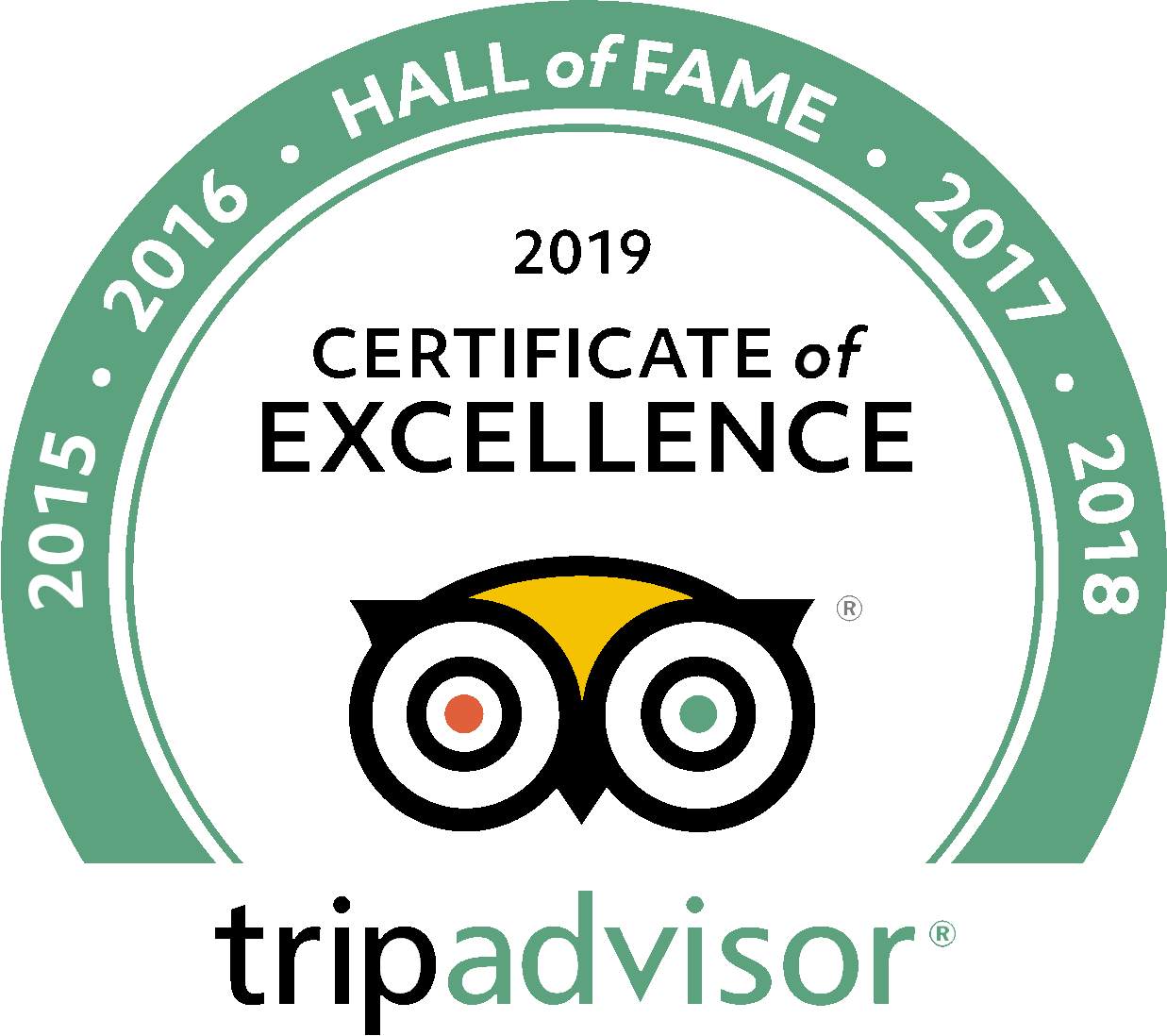 See what people are saying
7 total reviews
Leave a review
Average customer rating
4.86 / 5 based on 7 total reviews
Perfect for History Lovers
As a person who loves ancient history, I came to Rome so excited to experience the past. Our tour guide told us many stories of how life was in Ancient Rome, and also provided us with so much other fascinating facts that I'll never forget. This tour was the highlight of my time in Rome.
Great!
Our guide was super smart and down to answer all my dumb questions. Really unique experience!
Really Cool
The Capuchin crypts were really cool to see and definitely my favorite part of this tour. It was such a cool experience for me.
Frequently Asked Questions
Where to meet?
Piazza Barberini - in front of the Fontana del Tritone. A representative will be there holding a sign with our company name on it.
What to bring?
Wear comfortable shoes. In summer, bring sunscreen. In Spring and Autumn bring a light jacket.
Q: Does my tour still run if it rains?
A: We run guided tours rain or shine. In cases of heavy rainfall, the Colosseum management may close the Arena Floor at the last minute for safety. We do our best to make alternate Arena Floor arrangements, but we cannot guarantee a substitute date. If your group is subject to closures by the Colosseum and does not get access to the Arena Floor, we still continue on a 2.5-hour tour of the Colosseum and Roman Forum. There is no refund given if the arena is closed for this tour.
Q: What if I'm not sure about my mobility?
A: If you have any doubts about your mobility, we strongly suggest you take a Private Colosseum Tour.
Q: What if the Arena Floor is Closed?
A: Sometimes the Colosseum closes down access to restricted areas with very little notice. This could be due to rain or some sort of repair going on. In this case, we will visit other areas and the tour will run with the same duration. Sorry, but we do not offer a refund if the Arena Floor is closed.
Q: Is there a dress code to enter the religious sites on this tour?
A: We ask both men and women to cover knees and shoulders, otherwise you may be refused entry to religious sites and miss out on a portion of your tour. We understand the summers in Rome can be hot, so a great alternative is to bring a shawl/scarf/sweater with you. That way, you can cover your knees and shoulders when necessary.
Q: Why does my kid 6 or under have to pay? C'mon!
A: Sorry about this. We're parents too and we understand! Unfortunately, they must be seated due to traffic regulations so they take up a seat in our vehicle. We even bring a car seat for children who require one. If it makes you feel any better, we don't make money off your kids for this tour.
Q: Why doesn't this tour run on Sundays?
A: Via Appia Antica, the road we travel on to access the Catacombs, is closed on Sundays.
Q: Will we see bones?
A: Yes! This tour visits the Church of Santa Maria della Concezione which houses a 17th-century ossuary under it. There you will see the bones of around 4,000 Capuchin friars!
Q: What Catacomb does this tour visit?
A: Usually the Catacombs of San Domitilla, although if there is any closure we will substitute the site with another catacomb site nearby.
Q: I have trouble walking? Is this tour for me?
A: If you have any doubts about your mobility, we strongly suggest you take a Catacombs Private Tour.
Q: Can I visit the Catacombs at night?
A: Absolutely! Check out our VIP Rome Catacombs Night Tour with Capuchin Crypts.
See more frequently asked questions