Use code SAVE5 when you buy 2 or more tours to save 5%
Free cancellation up to 24 hours before your tour.
Valid for all group tours.
Learn More
Rome Catacombs Tour With Capuchin Crypts
Visit Rome's underground burial sites and Domitilla Catacombs
Visit a 17th-century crypt, an underground Early Christian cemetery, and Ancient Rome's most important road. Witness some of the more eerie sites in Rome with an expert guide.
Tour Details
Capuchin Crypt
Private Luxury Transfer
Catacomb of Domitilla
Tombs
Ancient Frescoes
Ancient Appian Way
Drop Off
Would you like to visit the mysterious Roman Catacombs on your trip to The Eternal City? You'll descend beneath Rome's well-traveled streets see six rooms full of carefully-organized human bones in the Capuchin Crypts before visiting one of Rome's vast sets of underground Catacombs. Roughly 95% of Rome's visitors don't see the Roman Catacombs. Most visitors choose to visit the Vatican and Colosseum while skipping this mysterious gem. Don't miss out on this once-in-a-lifetime opportunity! This 3-hour underground tour features:
A guided tour of the Capuchin Crypts
Guided tour of the Christian Catacombs of Domitilla
A friendly English-speaking guide
Luxury climate-controlled transportation
Please note: Because some of the sites on this small group tour are religious, knees and shoulders must be covered for both men and women at all times. This dress code is strictly enforced and should you not comply, you run the risk of missing parts of the tour. We know that Rome gets quite hot during the summertime - please consider bringing a shawl/scarf/sweater with you to cover your knees and shoulders when necessary.
Capuchin Crypts
This ancient crypt contains the skeletal remains of 3,700 bodies believed to have been Capuchin friars buried by order. These individuals were buried between the years 1500 and 1870, when the Roman Catholic Church permitted burial inside and underneath churches.
The underground crypt is divided into five chapels; Crypt of the Resurrection, Crypt of the Skulls, Crypt of the Pelvises, Crypt of the Leg Bones and Thigh Bones and Crypt of the Three Skeletons. Lit only by dim natural light and small fluorescent lamps, these crypt walls are a macabre work of art decorated elaborately with skeletal remains. Some of these skeletons are still intact, wearing the original Franciscan habits that they were buried in. Many of the crypt's individual bones are arranged into elaborate ornamental designs. The Catholic Order insists that this display is not intended to be macabre, but rather a silent reminder of the fleeting nature of our own mortality and swift passage through life on Earth.
The Domitilla Catacombs
The Christian Catacombs of Domitilla are an elaborate underground maze of tunnels that offer a rare glimpse into early Christianity in Rome. Hidden deep underground and located about 15 minutes outside of Rome, these catacombs were created in response to the shortage of burial plots in Rome's city center during the second century. The Domitilla Catacombs contain thousands of burial plots, where the remains of Ancient Romans were once located.
These Roman Catacombs offer Rome's most spine-chilling catacomb tour experience. Aside from the more macabre aspects of the catacombs, numerous important artifacts are also housed here. Some of the highlights of the Domitilla Catacombs include an intact second-century fresco of The Last Supper. As an added bonus, visiting this site during the summertime provides a much-needed reprieve from the scorching hot sun.
Please note: The Domatilla Catacombs will be closed from mid-December to mid-January. In the case that your tour falls within this time, you will visit the Catacombs of St. Callixtus instead.
The Appian Way and Aurelian Walls
Emperor Aurelian built a wall around Rome during the third century in order to protect the city from barbarian invaders. We'll take you to the Aurelian Walls in our climate-controlled vehicle to see them up close. You'll walk along a small stretch of the Ancient Appian Way, one of the most important Ancient Roman roads leading all the way to Southern Italy. The Ancient Appian Way is also where 10,000 slaves were crucified during the revolt of Spartacus.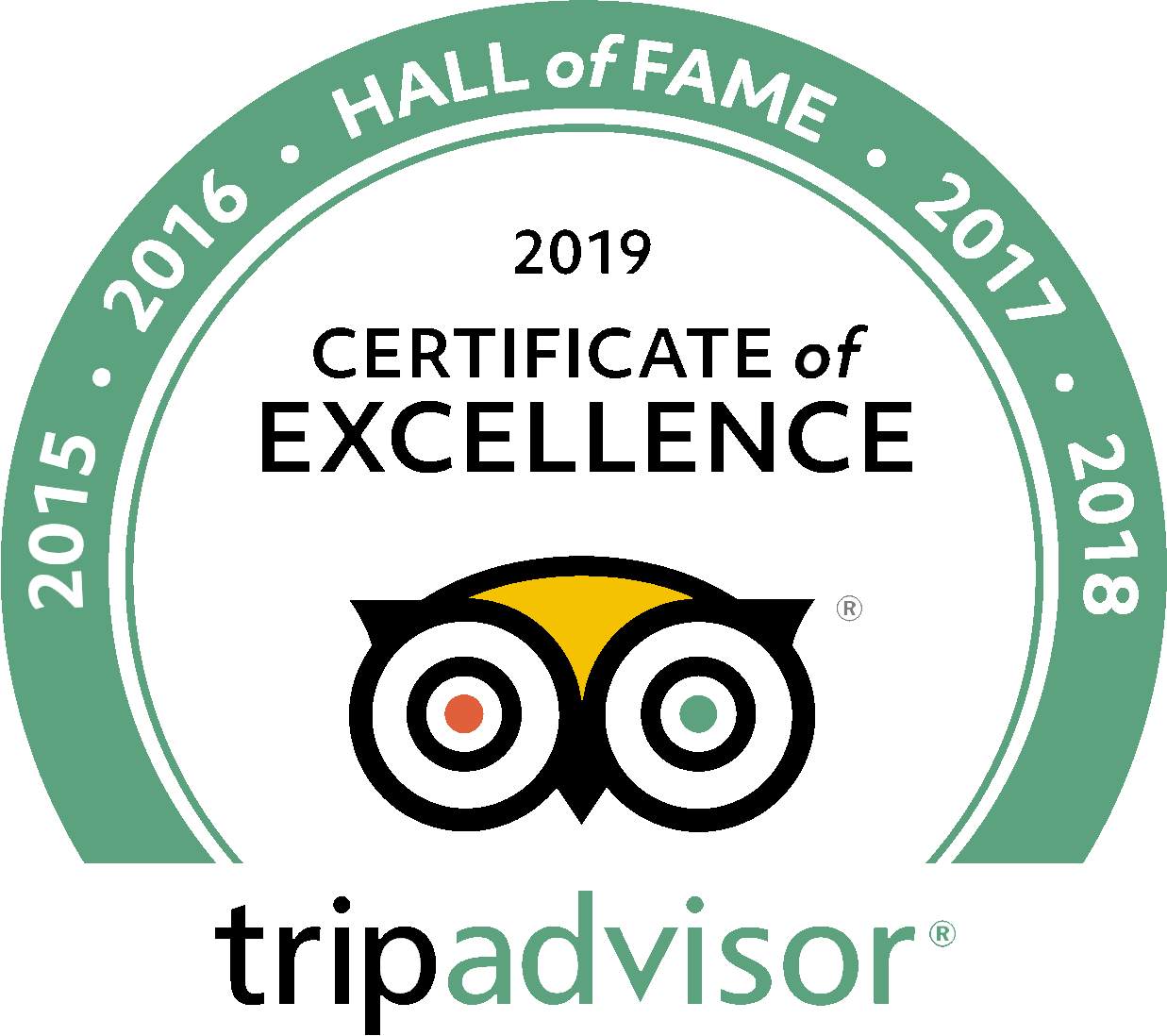 See what people are saying
54 total reviews
Leave a review
Average customer rating
4.96 / 5 based on 54 total reviews
Great tour
Very interesting. Guide was knowledgeable and well spoken. Tour was well planned out to avoid crowds.
Reviewed by
John ZIMMERLING
Amazing Tour
What a interesting amazing tour! Our tour guide Amanda was wonderful. She shared so many interesting facts with us about the catacombs. You could really tell that she was very knowledgeable and she spoke in a way that held my kids attention the entire time... and that's no easy job! She even helped us pick a place to eat after the tour and plan the rest of our afternoon. Wonderful experience from start to finish. I would highly recommend this tour.
Really cool
Beware that the Barberini metro station closest to meeting point is closed. The Capuchin crypte visit was fabulous. The Domatilla catacombs were interesting, too. Having a guide was really important so you knew what you were seeing (and to find your way out!!). The Appian Way was also neat. This was well organized for moving 14 people around 3 different places. Our guide was really good, too. This company must pay them well because all of our guides were very well educated and knowledgeable. Not to mention courteous. Would recommend this tour; do t even try it on your own.
Frequently Asked Questions
Where to meet?
Piazza Barberini - in front of the Fontana del Tritone. A representative will be there holding a sign with our company name on it.
What to bring?
Wear comfortable shoes. In summer, bring sunscreen. In Spring and Autumn bring a light jacket.
Q: Is there a dress code to enter the religious sites on this tour?
A: We ask both men and women to cover knees and shoulders, otherwise you may be refused entry to religious sites and miss out on a portion of your tour. We understand the summers in Rome can be hot, so a great alternative is to bring a shawl/scarf/sweater with you. That way, you can cover your knees and shoulders when necessary.
Q: Why does my kid 6 or under have to pay? C'mon!
A: Sorry about this. We're parents too and we understand! Unfortunately, they must be seated due to traffic regulations so they take up a seat in our vehicle. We even bring a car seat for children who require one. If it makes you feel any better, we don't make money off your kids for this tour.
Q: Why doesn't this tour run on Sundays?
A: Via Appia Antica, the road we travel on to access the Catacombs, is closed on Sundays.
Q: Will we see bones?
A: Yes! This tour visits the Church of Santa Maria della Concezione which houses a 17th-century ossuary under it. There you will see the bones of around 4,000 Capuchin friars!
Q: What Catacomb does this tour visit?
A: Usually the Catacombs of San Domitilla, although if there is any closure we will substitute the site with another catacomb site nearby.
Q: I have trouble walking? Is this tour for me?
A: If you have any doubts about your mobility, we strongly suggest you take a Catacombs Private Tour.
Q: Can I visit the Catacombs at night?
A: Absolutely! Check out our VIP Rome Catacombs Night Tour with Capuchin Crypts.
See more frequently asked questions