Use code SAVE5 when you buy 2 or more tours to save 5%
Free 24hr cancellation on small group tours!
Learn More
Venice in a Day Combo Tour with Gondola Ride
See Venice's highlights by boat and by foot
We've combined our Venice Highlights Tour with Gondola Ride and our Skip the Line Doge's Palace Tour into one package at a reduced rate.
Tour Details
St. Mark's Square
St. Mark's Basilica
Hidden Canals
Rialto Bridge
Rialto Neighborhood
Hidden Gems of Venice
Gondola Ride
Lunch Break
Doge's Palace
Bridge of Sighs
This full day tour is the best way for those only staying a few days to see all of Venice's highlights. Cover all of the Floating City's main attractions and spend the rest of your time in Venice enjoying aperitivo and cicchetti. This six-hour tour includes:
- Skip the line St. Mark's Basilica tickets
- Venice walking tour
- Venice gondola ride
- English-speaking guide
Meet in St. Mark's Square
Your Venice in a Day Tour begins in St. Mark's Square, Venice's central public plaza. Your guide will teach you the history of this iconic piazza, home to St. Mark's Basilica. Known as "The Church of Gold", St. Mark's Basilica's elaborate design features gold mosaics and marble slabs. Skip the line during the busy summer months and learn about the basilica's storied history.
*St. Mark's Basilica does not offer skip the line entry to tour groups during the off-peak season (November thru March).
Please note: As St. Mark's Basilica is a place of worship, men and women must have their knees and shoulders covered once inside. Failure to do so may result in refusal of entry to a portion of the tour. We understand that summers in Venice are hot and recommend bringing a shawl or sweater for covering.
Walk to Rialto Bridge
After your visit to St. Mark's Basilica, you'll follow your local guide through Venice's back alleyways to the iconic Rialto Bridge. Learn history and lore surrounding this gorgeous bridge as you cross into Venice's popular Rialto neighborhood. Don't forget to ask your guide for information on the neighborhood's best eateries and wine bars so you can return later.
Hidden Gems of Venice
Experiencing some of the many things to do in Venice doesn't always involve going where all the crowds are. Our guides will take you down the back streets of Venice, where you'll find places that are less obvious to the average tourist. You'll see Venice in a day as the locals know it.
Gondola Ride in Venice
When experiencing Venice, you absolutely must ride a gondola. We've included this experience in our Venice in a Day tour. As the first part of the tour concludes, your tour guide will bring you to a trusted Venice gondolier who will take you on a scenic cruise down Venice's beautiful canals. After experiencing this bucket list moment, you'll break for lunch.
Break for Lunch
At the end of your gondola ride, grab some authentic Venetian cicchetti, a slice of pizza or a panino (cost of lunch is not included in the price of the tour) to pair with a glass of vino close to St. Mark's Square. Your guide will then meet you near the original meeting spot as you prepare to visit Venice's iconic Doge's Palace.
Doge's Palace History
After lunch, explore the fascinating Doge's Palace, or "Duke's Palace." This Palace used to be the home of Venice's public admisnistration. At the same time, it operated as a prison, where some of Venice's criminals saw their last days. Explore the fascinating artwork of the Doge's Palace, and get a glimpse of the famous Bridge of Sighs, the bridge that connects Doge's Palace to its prison.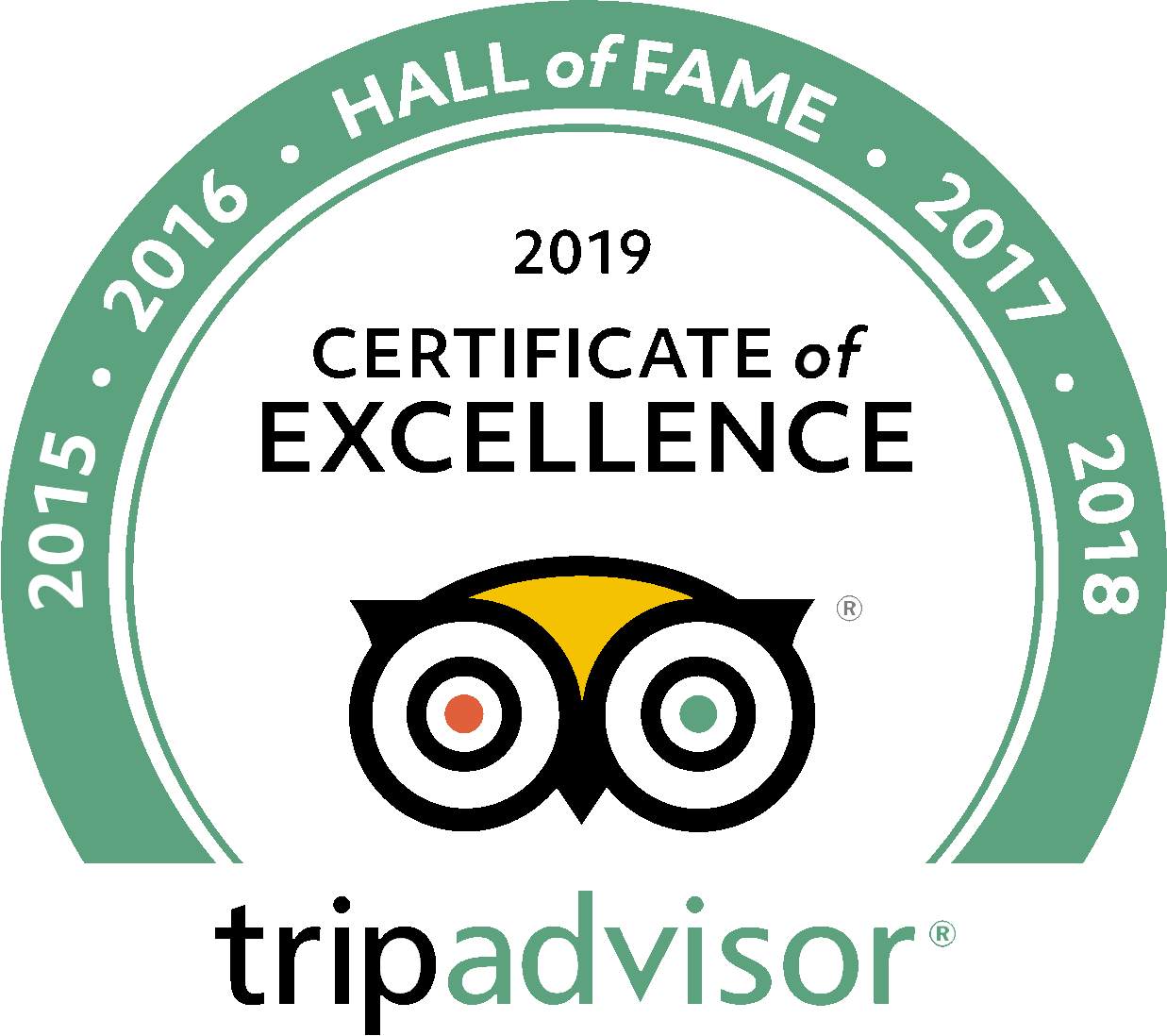 See what people are saying
25 total reviews
Leave a review
Average customer rating
5.00 / 5 based on 25 total reviews
Venice tour
Loved our tour and tour guide. It was a informative tour. You really need a pen or pencil to take down all the information that the guide I shared with you. If you want to learn about Venice this is the tour you want to go on. I rained and and gondola ride got backed up but our tour guide got us bumped to the front really quickly. The Roman Guys were recommended to us by friend that had gone the year before and we were not disappointed
Wonderful tour and guid
I cannot say enough about how wonderful our tour/guide was in Venice. Chiara was simply magnificent and was a wealth of knowledge. She was also helpful with other suggestions after our tour was over for the day. I appreciated her willingness to put up with me and my questions! I highly recommend this tour and the Tour Guy. Great value for the money and there's no way we could have done all that we did buy ourselves due to the long lines. Thank you!
Wonderful Day Learning About Venice
Of our three days in Venice, we opted to take a tour with a guide for one full day, and are we ever glad we did. Chiara, from "The Roman Guy Tours" was informative, engaging and full of passion for this wonderful city. We learned about so many details we could not possibly have gleaned from just studying up on a site ourselves before visiting a site. We loved discovering the little things we would likely not have noticed, or if we did, not understand the context. My favourite was seeing a sculpture outside of the Palazzo Ducale of Adam and Eve. She, holding her hand to her chest and pointing at Adam. He, holding his hand up as if to say, "wasn't me". We toured the Piazza San Marco, explored the Basilica Di San Marco (the Doge's Church), the Palazzo Ducale (Duke's Palace), The Campanile Di San Marco (Bell Tower), walked some of the streets north of the Piazza to see the architecture, and enjoyed a gondola ride with the group along narrow canals and out into the Grande Canale. The earphones were very comfortable and it was very easy to follow Chiara's descriptions at all times. Another big benefit: skipping the line is a real pleasure when it is long, your time is limited, and your feet are a little tired already. We highly recommend the The Roman Guy Tour company, and this specific tour.
Frequently Asked Questions
Where to meet?
Between the two big columns in St. Mark's Square (columns of San Marco & San Teodoro) located on the south side of the square, near the canal. A representative will be there holding a sign with our company name on it. Please arrive 15 minutes early to check in.
What to bring?
Comfortable shoes and a desire to explore Venice.
Q: Is lunch included in the cost of the tour?
A: No, the cost of lunch is not included in the tour price.
Q: Does the tour always skip the line?
A: Skip the line access to St. Mark's is offered during busier months. During November through March, St. Mark's Basilica does not offer skip the line entry to tour groups. This is because the lines are generally non-existent.
Q: What should I bring?
A: A sense of curiosity, comfortable shoes, your phone or camera and a water bottle. Don't bring large backpacks or bags, they are not always allowed inside St. Mark's Basilica.
Q: What should I wear?
A: Since St. Mark's is a sacred place, both men and women must cover their knees and shoulders. Otherwise, you may be refused entry to a portion of your tour. We understand the summers in Venice are hot - a great alternative is to bring a shawl/scarf/sweater with you. That way, you can cover your knees and shoulders when necessary. Remember to wear comfortable shoes, you'll be walking plenty on this tour of Venice.
Q: I have doubts about my mobility. Is this the right tour for me?
A: If you have reduced mobility, we suggest taking a private Venice tour. The itinerary is much more flexible and easily modified.
See more frequently asked questions