Niagara Falls Day Trip from New York City
Explore the Wonder and Grandeur of Niagara Falls with Boat Ride Included
Join us on this journey to one of America's great natural wonders, Niagara Falls. See the epic border between the United States and Canada from above and take the "Maid of the Mist" ride through the falls below. Enjoy stunning views of the rainbows off the mist or fireworks in the sky on your unforgettable voyage.
Tour Details
Transportation Included
Unbelievable Views of Niagara Falls
"Maid of the Mist" Boat Ride
Immaculate Light Show
Fireworks over the Falls
The Rapids Up Close
Luna Island, Goat Island and The Observation Tower
Optional Visit to Canadian Side
Can you imagine the mists and marvels of the grand waterfalls diving two great nations? The sight is like no other. On this full-day excursion from New York City, experience Niagara Falls with a friendly guide leading you to all the best views and vistas. Whether you arrive for the stunning sunrise lush with reflecting rainbows. Or if you take in the daily evening fireworks display, it's an amazing memory. This 20-hour full-day excursion includes:
Private air-conditioned transportation from New York City

2 departing times either 11 pm or 7 am, to experience Niagara Falls two different ways

An engaging bilingual guide

Tickets included to sights and "Maid of the Mist" boat ride

Visits to Goat Island, Luna Island, and all the observatories surrounding the falls

Access to the Canadian side of the falls (visa or proper documentation may be needed)

Access to the Fireworks show (Morning departure only)
Evening Departure
Getting to Niagara Falls is about a 7 hour drive from New York City. With this 11 pm departure, we will arrive perfectly in time for a sunrise unlike any other. With the sun rising from the east, it shines through the falls, creating an optical masterpiece through the rainbows and mist.
Can you do a day trip to Niagara Falls from New York? Absolutely, we've designed the ultimate itinerary to ensure you have plenty of time to enjoy Niagara despite the drive. Like a sleeper train from New York to Niagara Falls, we recommend sleeping through the drive as we will arrive at dawn.
Morning Departure
If you prefer to leave bright and early over late in the evening, we also offer a 7 am departure from New York. Though you will not see the sunrise at Niagara, you will be present for the incredible light show and fireworks display that envelop the skies and falls each evening. Whichever tour option you choose, you will assuredly have a monumental time at the falls.
Views, Vistas and Mist
While in Niagara Falls you will experience some of the world's most magical views. At the confluence of the Niagara River, the three stunning falls are discovered. The Horseshoe Falls, American Falls and Bridal Veil Falls together create a rush of mist whose beauty is unmatched.
You will experience the Falls in many ways; from the "Maid of the Mist" boat ride where you can see the massive Horseshoe Falls head-on, to the amazing views from across the town's islands and observatories. If you'd like, you will also have the ability to cross into Canada as long as you have the proper visa.
Light Show and Fireworks Display
Each night in the summer, the Falls transform from natural wonder to a can't miss this illuminated spectacle. Donned in changing bright colors from across the rainbow, the combination of lights and fireworks is a phenomenon you will not soon forget.
After this full day of exploring Niagara Falls, sit back, take a nap and enjoy the quiet drive back through the forests of New York State until we reach the Big Apple where this tour will come to its conclusion.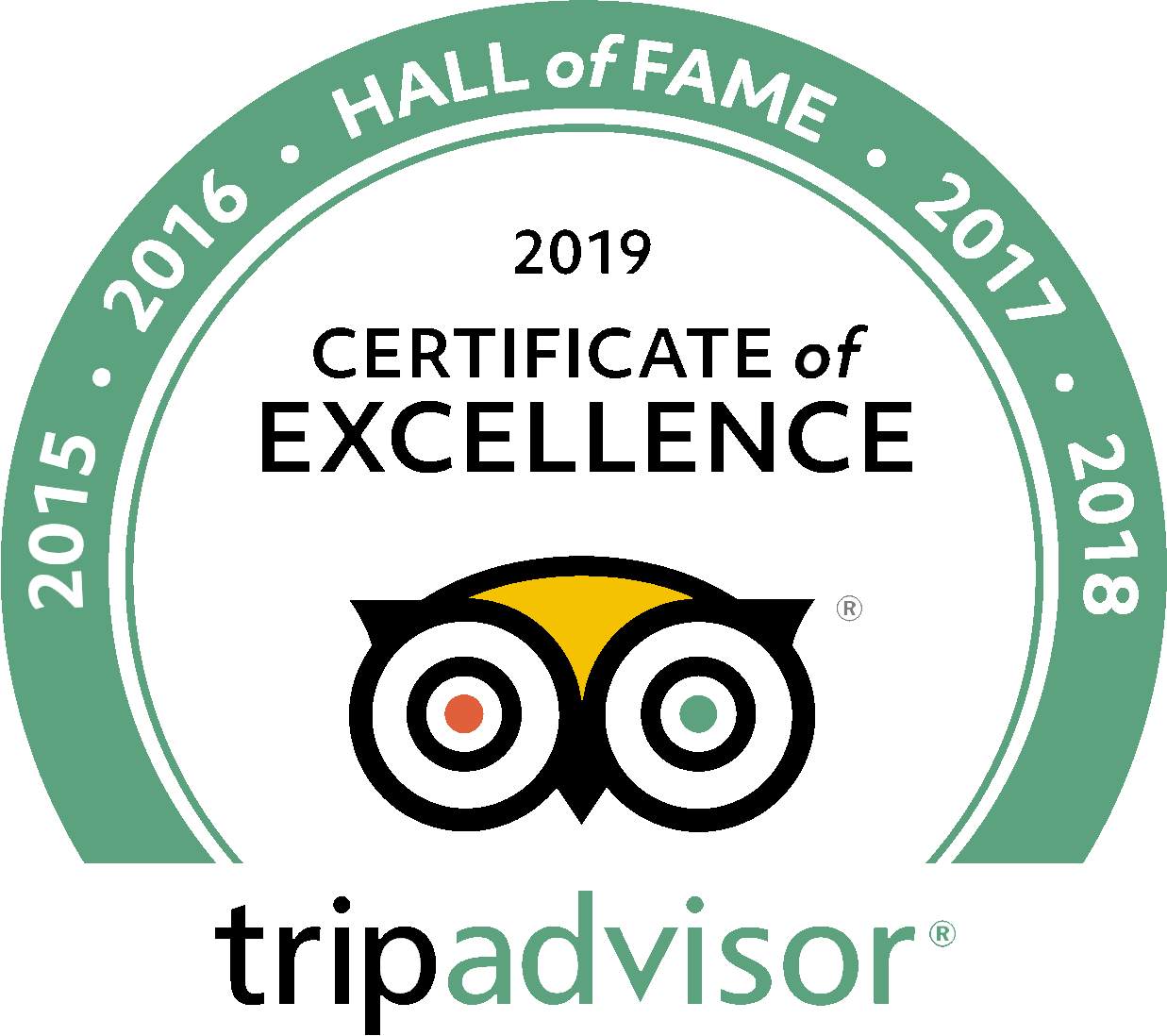 See what people are saying
3 total reviews
Leave a review
Average customer rating
5.00 / 5 based on 3 total reviews
Adventure!
What an adventure! My family and I booked this last minute with not a lot of expectations. The company's customer service was fantastic! we loved our driver and tour guide. The bus was also comfortable and we were happy to have wifi onboard. They also gave us complimentary travel pillows to keep! they are cute and comfortable. Then!! Niagara Falls was amazing!!!! wow!! so happy to have seen and experienced its majesty. Thank you to Royal Tours for an amazing adventure. We booked other tours with them and will recommend them to all.
Terrific Experience
The 8 hour passenger van ride was comfortable. Daniel stopped, as needed, for additional restroom breaks. Breakfast and lunch were fast food. The Falls are magnificent! Our tour guide, Brian, was a font of knowledge and takes great pictures! He cared about our comfort, making sure we stayed hydrated.
Very Long Day but Worth It
We left late at night and arrived for sunrise. We really wanted to see Niagara Falls when we were in the US so being able to take a one-day tour was great. The Falls were beautiful and we even got to visit Canada for a bit. Another check off the bucket list!
Frequently Asked Questions
Where to meet?
What to bring?