Full Day Mount Etna Trekking Tour From Taormina
Explore Europe's highest volcano alongside an expert guide, complemented by Sicilian lunch
Travel Flexibly
·
8.00h
·
Taormina, Sicily, Italy
Looking to hike to the summit of Mt. Etna but aren't sure about trekking alone? Then join our tour where we've enlisted the help of a volcanological guide and organized transport to and from Taormina and Giardini Naxos, so you can soak up the bucket list-worthy views without wasting valuable time and energy on logistics. Our carefully crafted itinerary, complete with lunch and free time at the foot of Mount Etna, allows you to safely experience the volcano in all its majesty.
Visit the volcanic cave
Speak with expert volcanologists
Trek through rare birch trees
Amazing views from atop a volcano
View volcanic craters
Cross Sartorius Mountains
Easy hike on Mount Etna
After meeting your driver and fellow adventurers in Taormina or Giardini Naxos, your full-day tour begins with a scenic drive to the foot of Mount Etna. Gear up and greet your expert volcano guide, then begin your thrilling hike to the top, passing by rare birch trees and steaming craters of the Sartorius Mountains along the way.
Upon reaching the viewpoint, you'll be blown away by the surrounding lunar-like terrain, contrasting Sicily's elegant coastline and the rich blues of the Mediterranean Sea. Enjoy a more leisurely hike down and settle in for a three-course Sicilian meal and free time in town before returning to your starting point.
Mount Etna Trekking Tour From Taormina Description
Your 8-hour tour includes:
Guided hike on Mount Etna and visit to a volcanic cave

Rental equipment

Delicious three-course lunch with beverages

Transportation from Taormina or Giardini Naxos

Professional English-speaking guide

Free time after lunch

Enjoy a small group size
Meet Your Driver in Taormina
There's no need to navigate the winding roads to Mount Etna yourself on this volcano trekking tour, as your day begins with a scenic transfer from Taormina or Giardini Naxos. After meeting your guide and fellow group members at a pre-designated location, you'll hop into a luxury A/C Mercedes minivan or minibus and drive through awe-inspiring Sicilian landscapes to a quaint village nestled at the foot of Mount Etna.
Trek Mount Etna
Your volcanic trekking guide, who will accompany you throughout the trek, will meet you in this enchanting village. Take a few minutes to absorb the impressive views of the Mediterranean to the south and Mount Etna to the north; then, if you haven't already, lace up your hiking boots, and grab any required gear from your guide.
You'll then begin the bucket list-worthy trek on Mount Etna, hiking across the Sartorius Mountains. Enjoy a relaxed pace as you navigate through these side craters that formed after the 1865 eruption, and deepen your understanding of the region as your guide details Mount Etna's fascinating history, geology, and morphology.
A surprising highlight of the trek will surely be the otherwordly birch trees you'll pass through, which have adapted to Mount Etna's harsh surroundings. Displaying a silvery-white color, and even some pink hues, it's a sight to behold against the dark colors of Mount Etna. There's no need to hurry here, so take your time and enjoy the journey.
Admire 360-Degree Views
Fatigued legs will discover renewed energy as Mount Etna's viewpoint comes into view, and you'll quickly acknowledge the hike was well worth it for the astonishing 360-degree views surrounding you. Admire the harsh yet beautiful lunar-like landscapes, unique shades of deep reds and browns, and pungent smells of sulfur that remind us of the powerful forces of this breathtaking scenery.
Peaking at 10,921 feet (3,329 m) above sea level, Mount Etna is the highest active volcano in Europe, and on a clear day, you can gaze out over the entire coastline that Etna dominates, stretching from Taormina to Calabria, and even catch sight of the distant island of Stromboli.
Indulge in a Three-Course Lunch
After enjoying the much easier downhill portion of your Mount Etna hike, you'll again find yourself in the charming village set at the foot of the volcano. You'll have no doubt worked up an appetite and will be happy to hear a delicious Sicilian lunch is waiting. Sit down for a well-earned three-course meal, complemented by beverages, and reminisce with your newfound hiking friends about your favorite parts of the adventure so far.
Explore at Your Leisure
There's plenty more to explore at the foot of Mount Etna, so the next hour is yours to wander at your leisure. Check out the charming souvenir shops dotted around the village, grab another drink at one of the picturesque restaurants, or embark on another short hike to one of the nearby viewpoints. After roughly an hour, meet back up with your driver and group members and transfer back to Taormina or Giardini Naxos, happily exhausted from your epic day out!
What you get with this tour
Cross Sartorius Mountains
Trek through rare birch trees
Explore lunar-like terrain
Free time to relax and shop
Return transport from Taormina or Giardini Naxos
Learn from a volcanological guide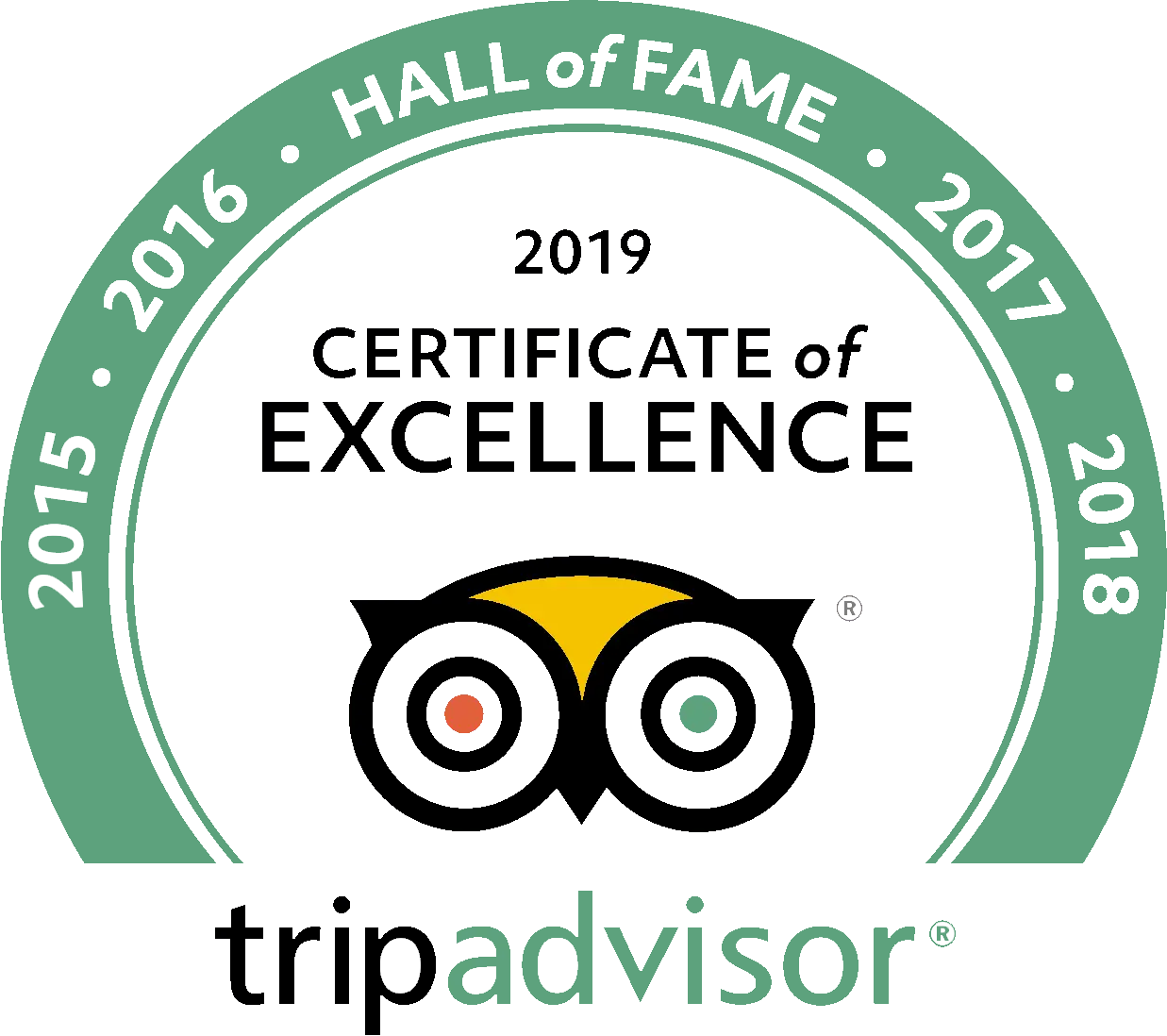 See what people are saying
0 total reviews
Leave a review
0.0/5 (based on 0 reviews)
Frequently Asked Questions
What to bring?
What should I bring?
Hiking boots or sturdy walking shoes are mandatory, as is proper rain gear if conditions require it. We also recommend bringing sunscreen and a water bottle.
Is this tour run by The Tour Guy?
No, this tour is operated by one of our trusted and vetted partners in Sicily.
What if I have concerns about my mobility on this tour?
If you have any doubts about your mobility, please let us know beforehand. This tour involves navigating uneven terrain that can be steep and challenging in places.
Is lunch or dinner included in the price of the tour?
Yes, a delicious Sicilian three-course lunch and beverages are provided in the price of this Mount Etna tour. However, food and drinks outside of lunch will need to be purchased.
Where does this tour end?
This tour ends at the designated meeting point in Taormina or Giardini Naxos. Our guides are happy to arrange taxis from here to your accommodation if needed.
. Can I bring my kids, and do I have to pay for them?
We recommend this tour for ages 13 and up who are comfortable hiking on uneven terrain. If you'd like to purchase this tour for someone under the age of 13, please reach out to us for options.
show more frequently asked questions