Private Half Day E-Bike Tour of Rome
Visit the Main Sites Including the Pantheon, Spanish Steps, Colosseum, and More!
Our private, eco-friendly e-bike tour features the best sightseeing attractions in Rome. Cruise from site to site with the wind in your hair. Effortlessly climb some of Rome's hills, you barely even need to pedal.
Tour Details
Via Dei Fori Imperiali
Colosseum View
Circus Maximus
Aventine Hill Rose Garden
Capitoline Hill
Trevi Fountain
The Spanish Steps
Pantheon
Piazza Navona
Piazza Farnese
Trastevere
Piazza di Santa Maria in Trastevere
Tiber Island & Jewish Ghetto
Teatro Marcello
This private and eco-friendly electric bike tour showcases all the best things to see in Rome. Especially in the summer months, walking all around Rome can get quite warm. However, on an e-bike tour, not only do you exert less energy, but you also cover more ground. Ride from Circus Maximus to the Roman Colosseum. Witness the incredible Pantheon and experience the bustling old-world charm of Rome's historic center. This private 4-hour tour includes:
A Rome city tour including the Pantheon, Trevi Fountain, Spanish Steps and Piazza Navona

Access to some of the best views of Rome

E-bike rental

Private English-speaking guide
E-bikes are not made in child sizes as they are motorized. Anyone riding the bikes must be 5' 2" (160cm) minimum.
Aventine Hill and the Orange Garden
Your private e-bike tour begins in Rome's city center, where you will cruise up the Aventine Hill to experience one of Rome's most scenic views. You'll visit the Rose Garden, Orange Garden and the Aventine Keyhole. After stopping to admire these three sites, you'll cruise down the hill and visit the Circus Maximus, the world's first ancient stadium.
A Look Down into Ancient Downtown Rome
You'll continue on with your guide past the Greek Ghetto and to Rome's Capitoline Hill. Here, you'll find picturesque views of the ancient Roman Forum.
A View of Rome's Colosseum
Your private e-bike tour of Rome will take you to a vantage point overlooking the Colosseum next. It was at this famous amphitheater that gladiators and wild animals fought to the delight of up to 60,000 screaming spectators. Stop at a small park with a view of the Colosseum for a photo opportunity and quick break. This historical ancient Roman structure dates back over 2,000 years and is a beacon of the Roman Empire's cultural way of life. If you would like to go inside the Colosseum and visit the Underground, Arena Floor or restricted top levels, we also offer top-selling Colosseum tours.
Trajan's Column, Trevi Fountain, Spanish Steps
After stopping to see the Colosseum, you will then cruise toward the Piazza Venezia to see the massive Trajan's Stone. This huge column was built by Emperor Trajan in honor of his victory over the Ancient Dacians. You will then continue your e-bike tour by cruising through some of Rome's classic back roads to the most famous fountain in the world, the Trevi Fountain. After visiting the Trevi Fountain, continue on to the world's most famous staircase - Rome's Spanish Steps. It was at these iconic steps that Audrey Hepburn enjoyed one of Rome's best snacks - an ice-cold gelato.
Rome's Architectural Marvel - The Pantheon
The mystical name of the Pantheon in Rome derives from the Greek adjective that means "honor all gods". In fact, the Pantheon was built as a temple dedicated to the worship of Pagan Roman gods. In A.D. 609, Pope Boniface IV and Emperor Phocas converted it into the Christian church we see nowadays.
The opening in the center is known as the oculus or "eye" in Latin. Despite its religious symbolism as the "window to the other world", the purpose of the opening is of extreme importance for the engineering and stability of the Pantheon. Also, the Oculus is the only source of natural light in the building.
Cruise Through Trastevere
Your private tour will continue as you cross the river at Ponte Sisto into Trastevere. Home to many of Rome's greatest bars and restaurants, the Trastevere neighborhood also features some of Rome's most beautiful streets. Trastevere is one of Rome's most picturesque neighborhood and best places for nightlife. Don't forget to ask your private tour guide where the best places to eat and drink in Trastevere are, or come back and try our local food tour in the same area later.
Cross Tiber Island into Jewish Quarter
After exploring Trastevere, you'll cross back over the river into Rome's Tiber Island. Tiber Island is one of Rome's oldest sections and features the oldest bridge in the Eternal City. Take a journey through Rome's Jewish Quarter. The Jewish Ghetto is still tied to Rome's Jewish community to this day. After this, you'll visit the tour's final sightseeing attraction, the Teatro di Marcello (Theatre of Marcellus). This 2,000-year-old building looks similar to the Colosseum but is actually 100 years older.
At this point it time for goodbyes. Your guide is happy to offer helpful advice on how to get back to your hotel and also tips on how to return to the sites visited on this tour. All our guides are happy to provide you advice about what to do during the rest of your time in Rome.
What you get with this tour
A maximum group size of ten enhances this small group experience in Rome.
Our highly-educated and passionate guides are local experts who love what they do.
See all the best things in Rome on an eco-friendly bike tour of the Eternal City.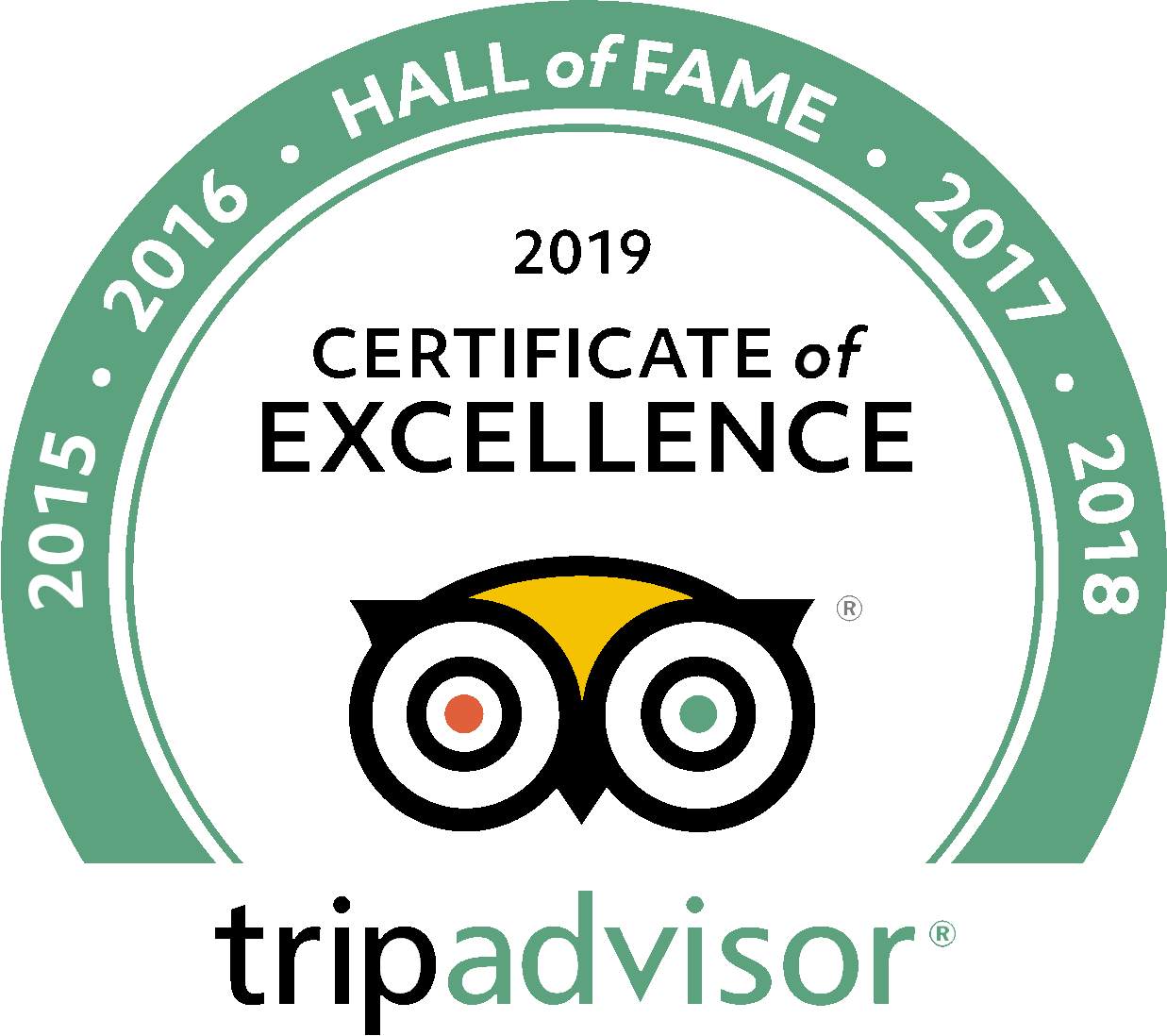 See what people are saying
16 total reviews
Leave a review
5.0/5 (based on 16 reviews)
Amazing experience!
Reviewed by
Shannon Connolly
We had such a fun morning with Merel! Our e-bike tour was a highlight of our trip to Rome. Over four hours we had a chance to see all of the major sights, and because it was a private tour we were able to go at our own pace and really customize the journey. Merel was really knowledgeable and shared a lot of history with us as part of the tour. Would highly, highly recommend this experience!
A lovely way to see different areas of Rome
Reviewed by
Shirley Manson
Great morning out on the cobbles with lovely Francesca. Saw out of the way areas of Rome not included in the 7 hour tour of Vatican City and main city centre archaeological sites. Highlight was definitely Trastevere across the river. Good fun on electric bikes.
Reviewed by
Jennifer Keim
Meryl was fantastic. She customized our private tour to our requests. She was very pleasant and knowledgeable. The traffic was a bit scary at times but she helped us navigate it well. Would highly recommend.
Frequently Asked Questions
Where to meet?
Via Dei Cerchi, 59 (Circus Maximus). A representative will wait for you in front of the bike shop, holding a sign that says "The Roman Guy".
What to bring?
We will be outside the entire time, so make sure to bring a bottle of water and sunscreen in summer.
What are the driving surfaces like?
Beautiful cobblestoned streets are part of what makes Rome so timeless and nostalgic. It also means that we're in for a bit of a bumpy ride! You won't be bopping around the entire tour, but keep in mind that some of the course is uneven and rugged.
What if it rains?
This tour runs rain or shine! However, if our guide deems the weather conditions unsafe for bike riding, the tour will be canceled for your own safety. We will do our best to reschedule you for another tour or offer you a full refund. We understand your time in Rome is limited and we want you to experience as much as you can!
Can I wear high heels?
That wouldn't work out so well. Wear light, comfortable and sporty clothes in the summer and always wear comfortable shoes/sneakers.
Do we go inside the Pantheon?
We recommend you go inside if there isn't a long wait. If the line to get in is too long, we must skip entering the Pantheon and the e-bike tour of Rome must continue.
Is there a max weight limit for the e-bikes?
We do not recommend this e-bike tour for those above 250 lbs or have poor balance. The tour stays mostly on side streets with low traffic. However, we designed the experience for people who feel very comfortable on a bike.
How tall do you have to be to join this tour?
E-bikes do not come in youth or child sizes as they are motorized. Anyone riding the bikes must be 5' 2" (160cm) minimum. If your kids are tall enough and want to join, please buy an adult ticket.
How old do you have to be to join this tour?
12 years old or older.
What to bring?
We will be outside the entire time, so make sure to bring a bottle of water and sunscreen in summer.
Where to meet?
Via Dei Cerchi, 59 (Circus Maximus). A representative will wait for you in front of the bike shop, holding a sign that says "The Roman Guy".
show more frequently asked questions