Rome Golf Cart Food Tour: Explore the City's Iconic Sites and Cuisine
Journey Through Time and Taste on a Small-Group Adventure
Are you ready to explore Rome without the hassle of traffic and indulge in some of its iconic cuisine? Take an exclusive golf cart tour to experience Rome's best food, see the most significant parts of the city, enjoy sunset and bubbles at Gianicolo Hill, and conclude with a gourmet sit down meal at Orazio Palace. Meet your expert guide and get ready to glide through centuries of history, culture, and gastronomy in one of the world's most ancient cities.
New Tour
Golf Cart Food Tour in Rome
Taste the Best of Rome
Rome Street Food in a Small Group
A Culinary Journey
Join us on a Gastronomic Adventure
Discover the flavors of Rome
Rooftop Dining
After meeting with your guide, you'll set off on your 4-hour food tour through the heart of Rome. From the comfort of your golf cart, you'll try some of the tastiest street chow and finest Italian food in town. You'll sample local eats, including plates of pasta, Tiramisù, and much more. All meals are paired appropriately with wine, Spritz, or craft beer! Once you've sampled authentic Italian food and learned the secrets of the Eternal City, enjoy a glass of Prosecco at sunset with one of the best views in Rome: Gianicolo Hill. Your luxury golf cart tour will finish with dinner at the Orazio Palace's sophisticated rooftop eatery, with panoramic views of the city and the surrounding hills.
Rome Food Tour Description
Your 4-hour golf cart tour includes:
Sightseeing tour of Rome's most famous landmarks: Piazza Navona, Saint Peter's Basilica (outside), Circus Maximus, Castel Sant'Angelo (outside), and more!

Stay comfortable on a sleek and stylish golf cart

Taste Rome's best street food with drinks included

Sunset and a glass of Prosecco at Gianicolo Hill

Enjoy a gourmet dinner overlooking Rome at Orazio Palace Hotel

Fun and engaging English-speaking guide

Maximum group size of 8 Sightseeing Tour of Rome's Top Sites
Snap pics of Rome's can't-miss sites like Saint Peter's Basilica, the mystical Pantheon, the lovely Piazza Navona, the legendary Circus Maximus, the sprawling Castel Sant'Angelo, and the breathtaking Gianicolo Hill Lookout Point. Your expert, English-speaking tour guide will ensure you get all the best details without missing a beat. The best part? You'll experience all of this from the comfort and convenience of our premium golf carts!
Taste the Best of Rome's Street Food
As you explore Rome's hidden gems via golf cart, you'll sample some of the city's most delicious street food. Get the full Italian culinary experience with street food and a gourmet version of an iconic Roman pasta dish, Tiramisù, and much more! Along the way, your expert guide will also pair your dishes with some of the finest wines, Spritz, and craft beer.
Sunset & Prosecco at Gianicolo Hill
There's nothing quite like a Roman sunset! Soak up the breathtaking panoramic views of the Eternal City as the sun sets. Sip a glass of Prossecco as you watch the day turn to night at Rome's most stunning lookout, Gianicolo Hill.
Dinner at Orazio Palace's Rooftop Restaurant
End the day with dinner and a view from the top floor of the elegant Orazio Palace Hotel. The hotel's rooftop restaurant has a 360° view of Rome, so you can enjoy sweeping views in every direction. Dine on exquisite Italian cuisine and mentally digest your day over craft cocktails.
What you get with this tour
Sightseeing tour past Rome's most significant sites,
A seat on our premium eco-friendly golf carts
6 samples of Rome's best street food while you explore
Enjoy the finest wines, Spritz, and craft beer
Sunset toast at Gianicolo Hill
Dine at Orazio Palace's scenic rooftop restaurant
Small group of max 7 people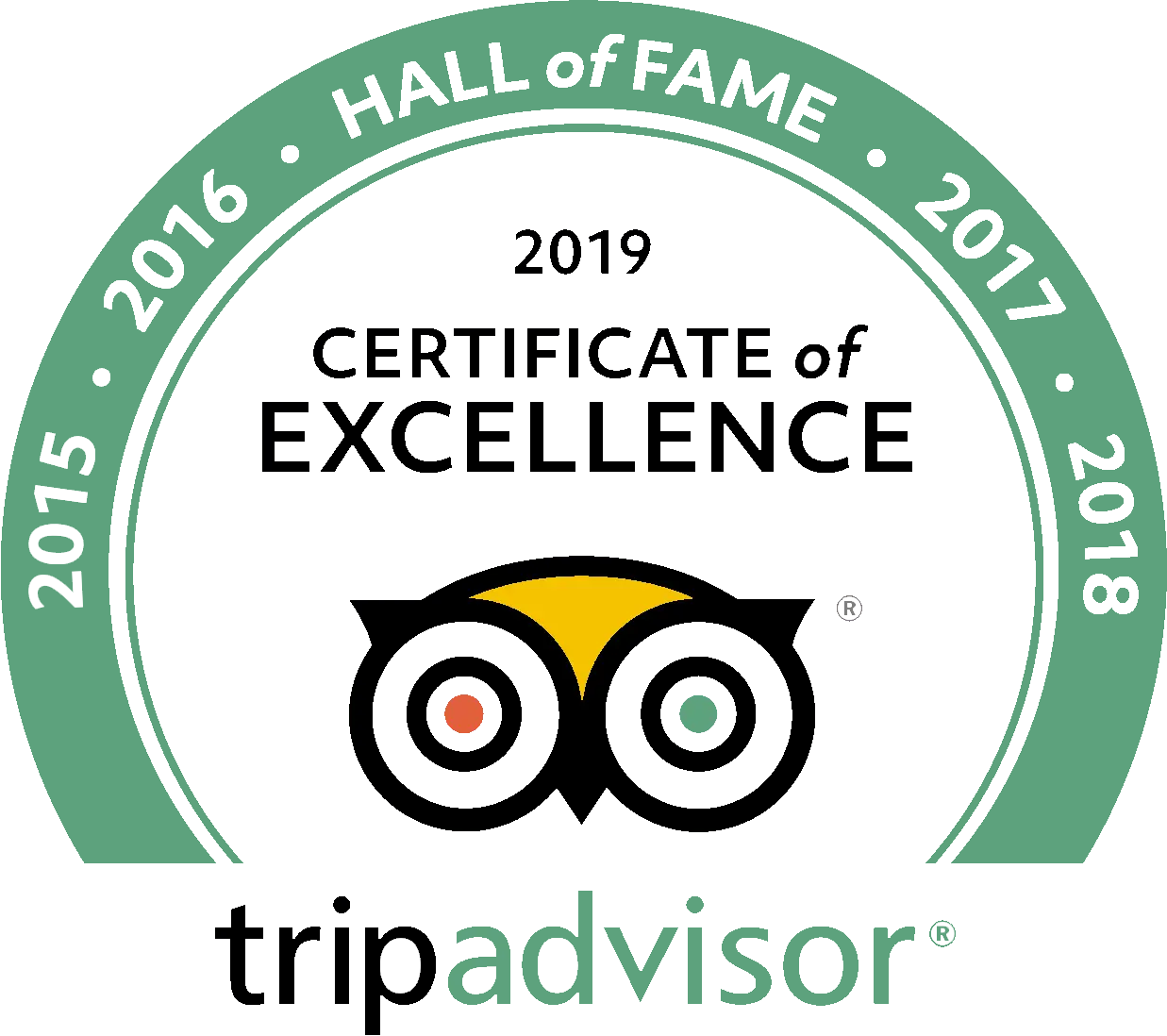 See what people are saying
9 total reviews
Leave a review
5.0/5 (based on 9 reviews)
Gourmet fun!
Reviewed by
Michael Howrigan
Zipping around Rome with Dannÿ was a blast and the food and drink was excellent. This is a" must do" tour!!
Reviewed by
Patricia Popp
Excellent! Luca is marvelous
Frequently Asked Questions
What to bring?
Overall, this golf cart tour is considered leisurely. Bring sunscreen, sunglasses, and a water bottle during the hot summer.
What to bring?
Overall, this golf cart tour is considered leisurely. Bring sunscreen, sunglasses, and a water bottle during the hot summer.
Is this tour run by The Tour Guy?
No, this tour is operated by one of our trusted and vetted partners in Rome.
What if I have concerns about my mobility on this tour? 
This tour requires minimal walking, and those with limited mobility are welcome. Unfortunately, this tour cannot accomodate wheelchair. Please get in touch with us if you need clarification on whether this tour is suitable for you.
What happens if it rains?
We run our Golf Cart Food Tours rain or shine. In the case of rain, we will go inside the tasting locations.
Is there any chance my tour might be canceled?
It is possible. Golf Cart Food Tours are exclusive and require additional effort, but we're experts in this field and have a large staff dedicated to customer success. If we are unable to acquire tickets on your behalf, we will let you know and try to accommodate you on another tour or offer a refund.
Will The Tour Guy change this tour time? 
It is possible. We recommend you keep your day open to accommodate your new tour time. Be sure to monitor your email.
Is there a dress code?
Please wear comfortable shoes and clothing.
Are there restrooms available?
Yes, there are restrooms available at several of the tasting locations.
What if I have food allergies, intolerances, or other dietary requirements?
While the food tour can accommodate vegetarians, it may not always be possible to offer vegan, gluten-free, or kosher options at every stop. Please inform us of any dietary restrictions or allergies when making your booking.
How many samples will I get?
You will get 6 samples at 5 different tasting locations.
What if I don't drink alcohol, but I'd still like to join a food tour?
Not a problem. Please let us know in the comment box when you book your tour so we can make sure an alternative drink is provided.
Can I bring my kids?
Children and teens over 8 are welcome on the tour.
Does this tour include hotel pickup?
No hotel pickup is included on this tour. You'll meet your guide at the designated meeting point.
Where does this tour end?
The tour will end in the Prati neighborhood, close to the Vatican.
show more frequently asked questions