Rome Sightseeing Tour by Golf Cart
Whiz through Rome to see the Colosseum, Vatican, Roman Forum, Oppian Hill, Tiber Island, and more!
Looking for a Rome sightseeing tour that's different and cool? Then hop aboard an electric golf cart for an exciting private tour to see the best of the Eternal City! With unique transportation and an entertaining local driver-guide, you'll beat the Roman traffic and whiz through the city in just a few hours. Take in the ancient Colosseum, enter St. Peter's Square, cruise through trendy Trastevere, and so much more. It's the funnest way to see Rome's highlights without walking!
Friendly tuk tuk driver
View the Colosseum
Circus Maximus
Piazza del Popolo
Piazza Navona
Castel Sant'Angelo
Explore Rome's hills
Fontana dell'Acqua Paola
Finish in Piazza Venezia
After meeting your expert driver-guide in central Rome, you board an electric tuk tuk (golf cart) and set off on a whistle-stop tour of the city's highlights. You'll reserve the whole golf cart for just you and your party of up to 4 people, which makes this tour even more fun to do. With stops to hop out and take a look around, this tour lets you see ancient Roman landmarks like the Colosseum, the Spanish Steps, Via Giulia Street, and many more.
You'll hear fascinating stories of the past as you set foot inside the Vatican City, visit famous sites such as Piazza Navona and Piazza del Popolo, then take in views from Janiculum Hill. With local neighborhoods like Trastevere and lesser-known sites like the Trinità dei Monti and Teatro Marcello, it's a great way to discover Rome in just a few hours.
Rome Electric Golf Cart Tour Description
Your 3-hour Rome sightseeing tour includes:
Fun transport around Rome by golf cart

See the highlights of ancient Rome, with Colosseum, Roman Forum, and more!

Visit the Vatican and see St. Peter's Basilica

Views from Oppian Hill and Janiculum Hill

Piazza Navona, Piazza del Popolo, Campo de 'Fiori, and Piazza Venezia

Lesser-known sites including Trinità dei Monti and the Teatro Marcello

Entertaining English-speaking driver-guide

Maximum group size of 4 per vehicle
Please note that the 8pm time slot will be a 2 hour tour due to fewer crowds and traffic at that time of day. Due to traffic and events that may occur in Rome, the exact itinerary stops are subject to change.
Rome Sightseeing by Tuk Tuk
Hop aboard your electric golf cart—one of the most enjoyable ways to explore Rome! With your experienced driver-guide, you can zip around many of Rome's most famous sites in just a few hours. You'll book an entire tuk tuk for you and your party of 1-4 people to enjoy a private tour of Rome. Have more than four people? Just reserve another private golf cart
The Mighty Colosseum
Gaze in awe at the mighty Colosseum—the famous amphitheater where gladiators and wild animals once spilled blood in front of 60,000 screaming spectators. This is truly the cherry on the cake of any Rome city tour, and your driver take you to some of the best viewpoints to see this world-famous arena from the outside.
Colosseum entry isn't included, but you'll get a great view of this architectural monument for those forever pictures.
Roman Forum
Your tour continues into the heart of ancient Rome. You'll see the Roman Forum where citizens would gather and politicians would shape history, and where historic temples, monuments, and administrative buildings from Roman times still stand today. Entry to the Roman Forum is not included in this tour, but your driver will make sure you see it from all the best perspectives.
Oppian Hill and San Martino ai Monti
One of Rome's famous seven hills, Colle Oppio's importance dates back to the founding of Rome and nowadays it is a prestigious residential neighborhood. Home to the beautiful Oppian Hill Park and historic sites such as Domus Aurea and Bath of Trajan, it's also a wonderful spot to enjoy views of central Rome.
Nearby you'll find the Basilica dei Santi Silvestro e Martino ai Monti (or San Martino ai Monti for short). Founded by Pope Sylvester I in the 4th century, the church is now served by the Carmelite friars.
Santa Maria Maggiore
You'll also stop by at Santa Maria Maggiore on your way through the city. This was the first church dedicated to the Virgin Mary when it was built in 432 A.D. and is widely regarded as one of the most beautiful churches in Rome. Some say that only St. Peter's itself provides a more impressive spectacle!
Trinità dei Monti and the Spanish Steps
Your next site on this Roman adventure is the stunning 16th-century church of the Santissima Trinità dei Monti, whose bell towers stand proudly at the top of the famous Spanish Steps. One of the most iconic scenes in movie history was filmed here, when Audrey Hepburn enjoys a gelato in the the film "Roman Holiday."
Piazza del Popolo and the Mausoleum of Augustus
Your sightseeing tuk tuk tour of Rome begins in the beautiful Piazza del Popolo, which marks the northern gates of the city and is also its the largest square. Find out what makes this impressive square so special as you gaze upon the massive obelisk, twin domed churches, and the original Roman gate here.
You'll also pay a visit to the nearby Mausoleum of Augustus. This circular raised tomb from 28 BC remains in remarkably good condition, but you can imagine it as it once was with a grand golden statue of Augustus himself looking out from the top.
Piazza Navona
One of the main squares in Rome, Piazza Navona, is a delightful hub of food, culture and charming architecture. One of the first things you'll notice is the Egyptian obelisk towering over the surrounding buildings of the open square. You'll also see the beautiful Fountain of Four Rivers in the center of the piazza, known for its intricate sculptures completed by Bernini in 1651. Your driver-guide will explain the story behind the Stadium of Domitian, the ancient arena that lies beneath today's piazza.
Campo de' Fiori and Via Giulia Street
From Piazza Navona you'll travel to nearby Campo de 'Fiori. Meaning "field of flowers" in English, this charming and lively public square used to be a meadow in the Middle Ages, and since 1869 it has hosted a much loved local market which is famous for it flowers, fruit, and vegetables.
From here, you'll access the historic Via Giulia Street that runs beside the River Tiber. This beautiful cobbled street was once an ancient Roman road before becoming one of Rome's most prestigious addresses, and home to many important buildings.
Visit the Vatican and St. Peter's Basilica
Your tour continues into the world's smallest independent state and home of the Pope. Admire St. Peter's Square and Basilica as your driver-guide gives you an insight into the history of this unique country within a city, which also houses Michelangelo's iconic Sistine Chapel and one of world's finest art collections in the Vatican Museums.
To explore the art collection and step inside the famous buildings of the Vatican takes time (and tickets!) so you'll just be admiring from the outside on this tuk tuk tour.
Views from Janiculum Hill
For the best views of Rome, your driver-guide will take you to some epic lookouts on two of Rome's famous hills. You first hilltop view will be from Janiculum Hill which stands to the west of the ancient center of the city and offers a unique perspective that most tourists miss.
Often referred to as the eighth hill of Rome, it's actually the second tallest in the city but isn't counted as one of the famous "Seven Hills of Rome" because it was outside of the ancient boundaries, to the west of the Tiber. You'll have a little time here to enjoy the views and the charming park that covers the hill.
Trastevere and Tiber Island
Perhaps Rome's trendiest local neighborhood, your tour then heads over to Trastevere. Once the working-class part of Rome, today it has become a bohemian hot spot with great food and nightlife. Watch local life pass by and take note of where you want to come back and eat later on!
After your drive through Trastevere, you'll cross the river again to Rome's famous Tiber Island. Tiber Island is one of the oldest parts of Rome and is also home to the oldest bridge in the Eternal City.
Teatro di Marcello
The penultimate sightseeing attraction on the tour is Teatro di Marcello (the Theatre of Marcellus). This 2,000-year-old building may look like a mini-Colosseum, but it's actually 100 years older!
Piazza Venezia
There's no mistaking the magnitude of the Altar of the Fatherland monument at Piazza Venezia. This gigantic monument to Victor Emanuel II is often referred to as the "wedding cake" or the Vittoriano Memorial, and you'll get to ride right next to it and take in its massive size. Be sure to come back in the late afternoon and purchase a ticket to the upper terrace for an unbelievable view of Rome!
Near this square you'll also get to see the steps that Michelangelo designed leading up to what is now the Capitoline Museum. The small square up there (called Piazza del Campidoglio) was originally designed by him as well, with a careful renovation completed in 1940.
Having seen the best of Rome in just a few hours, it's time to wave goodbye to your friendly driver, who will be happy to offer helpful advice on where to eat, drink, and fun things to do with the rest of your time in the city.
What you get with this tour
Fun transport around Rome by electric tuk tuk
See the highlights of ancient Rome, with Colosseum, Roman Forum, and more! 
Visit the Vatican and see St. Peter's Basilica 
Views from Aventine Hill and Janiculum Hill 
Piazza Navona, Piazza del Popolo, Piazza Farnese, and Piazza Venezia
Lesser-known sites including Trinità dei Monti and the Mouth of Truth
Entertaining English-speaking driver-guide 
Maximum group size of 4 per vehicle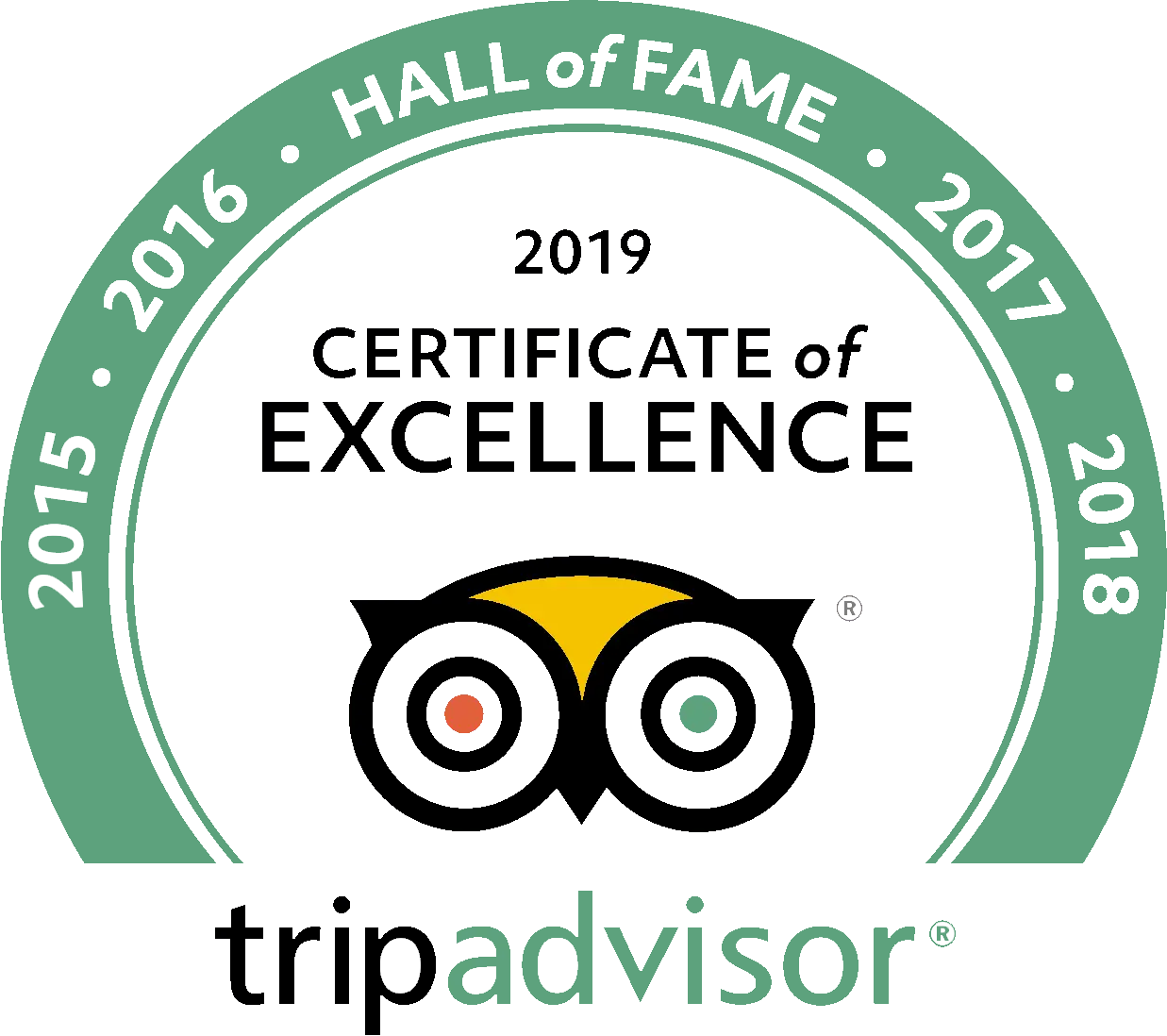 See what people are saying
28 total reviews
Leave a review
4.9/5 (based on 28 reviews)
Impressive driving a little light in content
Luigi was masterful at negotiating the maelstrom of Roman traffic. And he got us a reservation at a lovely restaurant we would have never found by ourselves. We were hoping, however, for a lot more commentary on what we were seeing and the history behind it.
Awesome tour with Fabio on the TUK TUK golfcart
I am so glad that I found the TourGuy.com website. I like the way the website was designed. i found it easy to understand. I also like all of the YouTube videos that the guys did to show you what you might get to see on some of the tours. The TUK TUK golfcart tour with Fabio was just awesome. It gives you a great overview of many of the sights you can see around Rome. And, his knowledge of all of the small and large sites was incredible. We had a great time with Fabio as he was friendly and like to cut up to have fun. I would recommend this tour to anyone looking to see a lot of places without walking. We certainly enjoyed our time. Go for it!!!
Choosing to do the golf cart tour was one of the best decisions we ever made on our trip to Rome. Are tour guide Fabio was fabulous. His knowledge of the history of Rome and his ability to get us around the City was a 10 out of 10. Fabio is living his dream life and it shows in his passion about the history of Rome and sharing his knowledge. I highly recommend anyone that would really like to see the most sites in the room definitely take the tour.
Frequently Asked Questions
What to bring?
A bottle of water, camera, and some comfortable shoes so you can walk around during stops. Make sure you check the forecast and cover up with sunscreen, a rain jacket, or whatever the weather dictates.
What if I'm concerned about my mobility?
You'll need to be able to get in and out of the golf cart, but there isn't significant walking on this tour. However, the vehicle is not wheelchair accessible.
Will I go inside the Vatican Museums, Sistine Chapel, or St. Peter's Basilica?
Time is limited on this tour, so you'll get to learn about and see the Vatican and St. Peter's Basilica from the outside as your guide explains their importance to the city. If you'd like a Vatican tour that includes the Sistine Chapel and St. Peter's, take a look at our Skip the Line Vatican Tour with Sistine Chapel .
Does this tour include hotel pickup?
No hotel pickup is included on this tour. You'll meet your guide at the designated meeting point.
What to bring?
A bottle of water, camera, and some comfortable shoes so you can walk around during stops. Make sure you check the forecast and cover up with sunscreen, a rain jacket, or whatever the weather dictates.
Will I get to go inside the Colosseum?
Entry tickets aren't included and time will be too limited to go inside the Colosseum, but you'll stop for wonderful views both close up and far away. If you're looking for a tour to see inside the iconic attractions of Ancient Rome, check out our Privileged Entrance Colosseum Tour with Roman Forum & Palatine Hill .
Is this tour run by The Tour Guy?
No, it's run by one of our trusted and vetted partners in Rome.
Is the golf cart/tuk tuk a safe way to travel?
Yes, your modern golf cart comes with seatbelts, travels at a safe speed, and your local driver-guide is very experienced on the Roman roads.
Will this tour run in case of bad weather?
Absolutely, this tour will run come rain or shine. Your tuk tuk can be covered in clear plastic in case of bad weather.
Can I bring my kids on this tour?
Sure, this is a fun tour that kids will love! However, it's not suitable for infants (or babes in arms) since infant seats aren't available for the tuk tuk, and they aren't allowed to sit on your lap for safety reasons. Strollers cannot be taken on the vehicle.
Does the golf cart accommodate strollers and wheelchairs?
Unfortunately there isn't space to accommodate a wheelchair or stroller inside of the golf cart.
What if my party has more than 6 people?
Each booking is a private reservation since you'll have the whole tuk tuk to yourself. If your party is larger than 6, then simply book a second tuk tuk for as many as you need to accommodate your party.
show more frequently asked questions