Half Day Electric Bike Tour of Rome
See more of Rome by cycling your way to the Colosseum, Trevi Fountain, and more on an e-bike
Do you love active city tours where you can exercise and see the sites all at once? Then hop on an easy-to-use e-bike with pedal assist technology and follow your guide through the winding streets of Rome. You'll travel between Rome's top attractions faster while biking from the Spanish Steps and Piazza Navona to the Pantheon and so much more. Also enjoy the scenic view from atop Aventine Hill where your guide can take your picture for a lasting memory of your Rome bike tour.
Tour Details
Via Fori Imperiali
Colosseum View
Circus Maximus
Aventine Hill Rose Garden
Piazza di Santa Maria in Trastevere
Capitoline Hill
Trevi Fountain
The Spanish Steps
Pantheon
Piazza Navona
Piazza Farnese
Trastevere
Tiber Island & Jewish Ghetto
Teatro Marcello
Take an eco-friendly electric bike tour that make sure you see Rome's most important attractions. On an e-bike tour, not only do you exert less energy, but you get to feel the wind beneath your feet carrying you to the next destination. Enjoy the freedom to explore the Eternal City on an e-bike that effortlessly climbs hills; you barely even need to pedal. This 4-hour tour includes:
Ancient Rome ruins including the Colosseum, Circus Maximus, and Pantheon (from outside)

Intriguing hidden passageways of Rome's city center

A small group of 10 or fewer people

A local, fun English-speaking guide
E-bikes do not come in youth or child sizes as they are motorized. Anyone riding the bikes must be 5' 2" (160cm) minimum.
Enjoy Panoramic Views of Rome
After departing from the city center, glide up the Aventine Hill to witness one of the most scenic views of Rome. While on the hill, there are opportunities for taking photos at three points of interest: the Rose Garden, Orange Garden and Rome's Aventine keyhole. Then, roll back down the hill and stop at the largest and first ancient stadium ever built, Circus Maximus.
Climb Rome's Capitoline Hill
With a short cycle past the Greek Ghetto, follow your guide to the Capitoline Hill. If you're searching for that postcard view looking down into ancient Rome - this is it. At the best vantage point on the hill, hop off your e-bike and admire the Roman Forum from above. Rome was built on seven hills, but you don't have to conquer all of them! We choose a few of our favorite hills on this tour, and your electric bike supplies you with the push you need to get over them. Biking in Rome has never been so easy.
A View of Rome's Colosseum
Next up on the e-bike Rome tour is the Colosseum. The famous amphitheater where gladiators and wild animals once spilled blood in front of 60,000 screaming spectators. Stop off at a small park with a view onto the side of the Colosseum for a quick break and lots of photos. With a history that dates back over 2,000 years, this incredible structure reveals the sophistication of the Roman Empire. If you want to go inside the Colosseum and visit the Underground and Arena Floor, we also offer bestselling Rome tours that include access.
Trajan's Column, Trevi Fountain, Spanish Steps
As you glide towards Piazza Venezia, a massive piece of stone called Trajan's Column comes into view. When he was an Emperor, Trajan decided to build this huge column as a tribute to his victory over the ancient Dacians. Moving swiftly through some more classic Roman back roads, we stumble upon the most famous fountain in the world, the Trevi Fountain.
Legend has it, If you throw a coin from your right hand over your left shoulder, you'll return to Rome. After the Trevi Fountain, we continue on to the most famous staircase in the world - Rome's Spanish Steps. Pulling up to the steps, you'll remember the iconic scene in "Roman Holiday" where Audrey Hepburn enjoys one of the best things in Rome - gelato.
Tour Rome's Architectural Marvel - The Pantheon
At the Pantheon, it's time to hop off your e-bike and explore. Completed around A.D. 125 under Emperor Hadrian, the Pantheon is an extraordinary feat of architecture for the time period. Then, cruise over to Piazza Navona finishing off on this side of the river with Campo de' Fiori and Piazza Farnese. These two historic squares are known for their lively and bloody histories.
Cruise Through Trastevere
We cross the river at Ponte Sisto, named after the 15th century pope who built the Sistine Chapel (notice the resemblance) and cross into Trastevere. Home to hundreds of bars and restaurants, the Trastevere district is also home to some of Rome's most beautiful streets. Trastevere is a feast for the eyes, and also one of the best neighborhoods in Rome to hang out in. Remember to ask your friendly, local guide where the best places to eat and drink in Trastevere are so you can enjoy them later or try our Local Food tour!
Cross Tiber Island into Jewish Quarter
After your jaunt through Trastevere, cross the river again over Rome's famous Tiber Island. Tiber Island is one of the oldest parts of Rome and is also home to the oldest bridge in the Eternal City. On the other side, take a journey through the narrow streets of the Jewish Quarter. To this day, the Jewish Ghetto still holds ties to the Jewish community in Rome. The final sightseeing attraction on the tour is Teatro di Marcello (the Theatre of Marcellus). This 2,000 year-old building may look like the Colosseum, but it's actually 100 years older.
At this point it time for goodbyes. Your guide will be happy to offer helpful advice on how to get back to your hotel and also how to return to the sites visited on this tour if you want to explore even more.
What you get with this tour
Our highly-educated and passionate guides are art historians and other experts who love what they do.
A maximum group size of ten enhances this small group experience in Rome.
See all the best things in Rome on an eco-friendly e-bike tour of the Eternal City.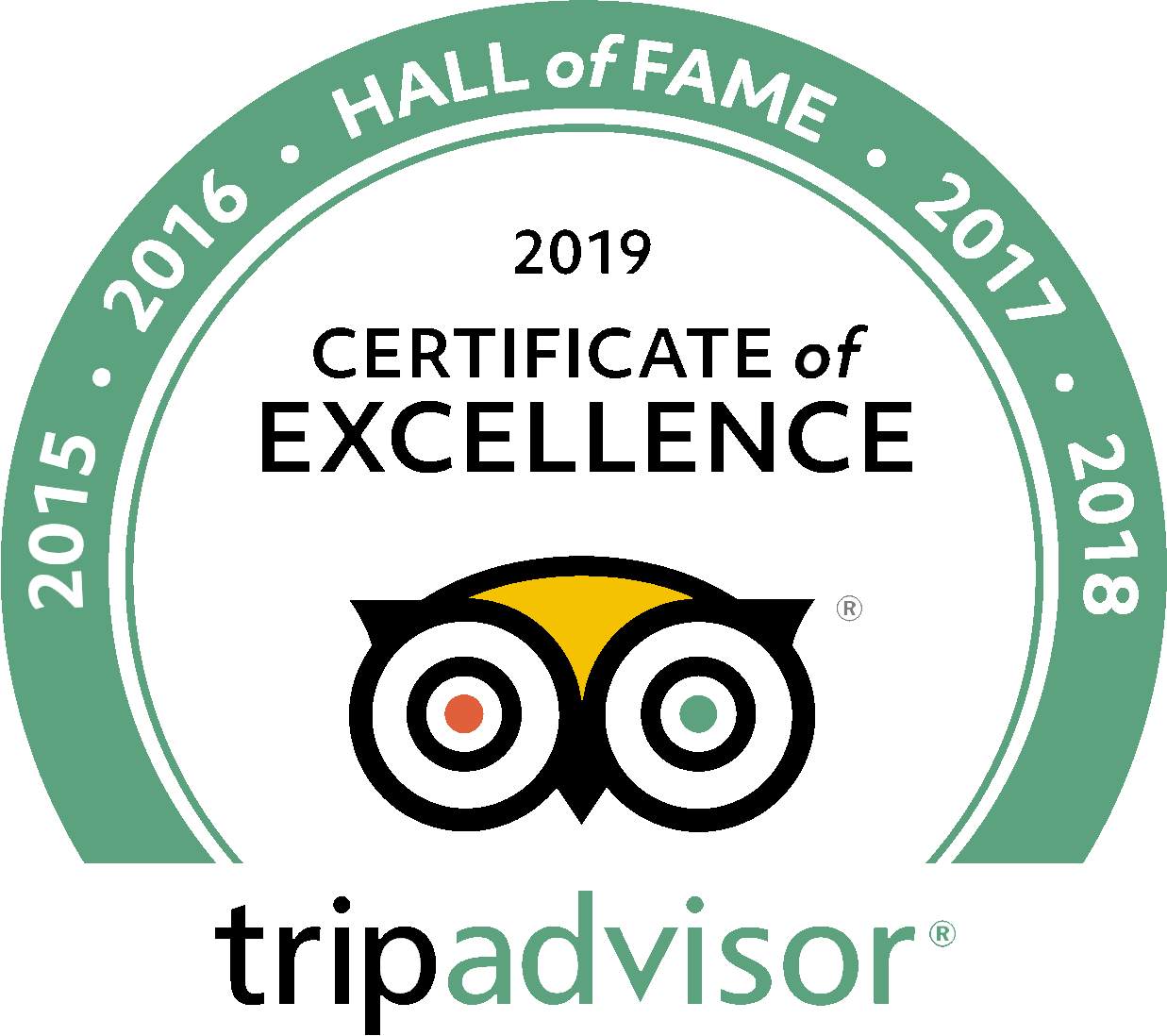 See what people are saying
57 total reviews
Leave a review
5.0/5 (based on 57 reviews)
Best guide, amazing tour!
Monika was an amazing tour guide, super knowledgeable and fun! We saw a bunch of sites over about three hours and even stopped for some tasty coffee and gelato. Would recommend 10/10
Awesome private bike tour!
Reviewed by
Michelle Ricaforte
Stefano took the time to find out what sights we had already seen in Rome and then customized our tour to see other sights, like the Villa Borghese. When we stopped at each site he gave us all of his knowledge about it and it opened our eyes to the city's history. Thanks to Stefano, we walked away feeling connected to the city more than we imagined!
Perfect Start to a Roman Holiday
My husband and 15 year old daughter enjoyed our bike tour. First time on an electrical bike (such fun). The tour does a nice job keeping you off busy/trafficked streets. Our guide, Stefano, was smart, interesting, engaging and professional.
Frequently Asked Questions
Where to meet?
Via Dei Cerchi, 59 (Circus Maximus). A representative will wait for you in front of the bike shop, holding a sign with our company name on it.
What to bring?
We will be outside the entire time, so make sure to bring a bottle of water and sunscreen in summer.
What kind of terrain will we be riding on?
Beautiful cobblestoned streets are part of what makes Rome so timeless and nostalgic, but it also means that we're in for a bit of a bumpy ride! You won't be jostled the entire tour, but keep in mind that some of the course is uneven and rugged.
What if it rains?
This tour runs rain or shine! If our guide deems the weather conditions unsafe for bike riding, the tour will be canceled for your own safety. We will do our best to reschedule you for another tour or offer you a full refund. We understand your time in Rome is limited, and we want you to experience as much as you can!
What should I wear?
Wear light, comfortable, and sporty clothes in the summer and always wear comfortable shoes/sneakers.
Do we go inside the Pantheon?
We recommend you go inside if there isn't a long wait. If the line to get in is too long, we will skip entering the Pantheon to continue the e-bike tour of Rome.
Is there a weight limit for the e-bikes?
The e-bikes have a maximum weight capacity of 250 pounds.
How tall do you have to be to join this tour?
E-bikes do not come in youth or child sizes as they are motorized. Anyone riding the bikes must be at least 5' 2" (160 cm) tall at minimum. If your kids are tall enough and want to join the tour, please buy an adult ticket.
How old do you have to be to join this tour?
Children should be at least 12 years old and 5' 2" (160 cm) tall.
What to bring?
We will be outside the entire time, so make sure to bring a bottle of water and sunscreen in summer.
Where to meet?
Via Dei Cerchi, 59 (Circus Maximus). A representative will wait for you in front of the bike shop, holding a sign with our company name on it.
show more frequently asked questions