Half Day Electric Bike Tour of Rome
Pedal past the Colosseum, Piazza Navona, and up Capitoline Hill in the peaceful morning
Ever dreamed of cycling past Rome's magnificent sites without the usual hustle and bustle of traffic and tourists? Then, gear up for our expert guide-led e-bike tour that'll get you out riding along the Road of the Imperial Forums, through the Trastevere neighborhood, and up Capitoline Hill before the crowds wake. Plus, with virtual reality (VR) headsets included, you'll have a chance to witness the virtually reconstructed ancient Rome, ensuring an experience you'll be bragging about for years
Morning E-Bike Tour​
Colosseum views
Cycle through Ancient Rome
Effortless Exploration
Small Group Experience
Step into the past
Starting bright and early, you'll reach your designated starting point close to the Colosseum, the first attraction you will admire during your tour. In fact, after a brief introduction, hop on your e-bike and embark on a delightful ride to one of Rome's landmarks. As the crowds have yet to have woken, you'll savor the unique opportunity to bask in the grandeur of Rome's most impressive sites in peaceful solitude. Put on your VR headsets to virtually experience the Colosseum in its prime, then continue your ride to Piazza Venezia and Piazza Navona.
Next, peddle to the Pantheon and admire its grandeur in the soft morning light before weaving your way to the charming Trastevere neighborhood. You'll also enjoy the vibrant energy of Campo dei Fiori's early morning vendor bustle, climb Capitoline Hill for impressive city views, and imagine the excitement of Circus Maximus when it was a vibrant chariot-racing stadium. Remember to don your VR headsets at each stop, and once you've arrived back at the starting point, the choice is yours to transfer back to your hotel or grab a well-earned lunch at a nearby restaurant.
Rome By E-Bike Morning Tour Description
Your 3-hour tour includes:
Comfortable, high-quality e-bike for easy navigation

Virtual reality (VR) headsets for experiencing virtual reconstructions

Admire Piazza Venezia and Piazza Navona

Cycle past Colosseum and Pantheon

Admire views from Capitoline Hill

Helmet and mobile phone holder

Child seat, if required

Trailer bike, if required

Expert guide

Dawn at the Colosseum
You'll meet your group at the meeting point early in the morning for a brief introduction to your e-bike. These high-quality bikes are easy to ride, even if you're not an experienced cyclist, and will allow you to check out the city's many iconic highlights before the crowds hit the streets.
With anticipation building, you'll hop on straight away and embark on a short ride to the Colosseum. Marvel at its grandeur, free from the usual daytime tourists, and delve into the rich history of the amphitheater as brought to life by your knowledgeable guide. You'll also don your VR headsets to admire what the Colosseum looked like in its prime.
Piazza Venezia and Piazza Navona
Next, follow your guide along the Via dei Fori Imperiali (Road of the Imperial Forums) to Piazza Venezia (Venice Square). Along the way, admire the Arch of Constantine, one of Rome's best-preserved triumphal arches, and the Imperial Forums, which date back as far as 46 BC. Take a moment to check out Venice Square's impressive buildings and statues, which will look exceptional in the tranquil morning hours, before continuing to Piazza Navona.
Also known as Navona Square, this is arguably the most beautiful of Rome's squares, and in the early morning, you'll have the freedom to admire its magnificent fountains and Baroque Roman architecture without the crowds.
The Pantheon
The next part of your Rome e-biking tour takes you to the Pantheon, a marvelously preserved ancient Roman monument. The soft morning light lends a mystical aura to its grand facade, and as you put on the VR headsets, you'll be shown a Pantheon untouched by time, granting you a newfound appreciation for this architectural masterpiece.
Trastevere and Capitoline Hill
Your e-bike tour then continues past the Campo dei Fiori, a vibrant marketplace that'll only just be waking up for the day ahead, and through the picturesque streets of Trastevere, a neighborhood known for its bohemian vibe and ivy-clad houses. Then, climb up to Capitoline Hill for a grand view of the cityscape sprawling before you continue past the ancient Roman chariot-racing stadium of Circus Maximus. Along the way, your guide will point out other interesting landmarks and hidden relics, but before you know it, you'll find yourself returning to the starting point, energized and invigorated, just as the city around you stirs to life.
What you get with this tour
Early start to beat the crowds
Virtual reality (VR) headsets
Friendly, English-speaking guide
Reduced group of 15 people max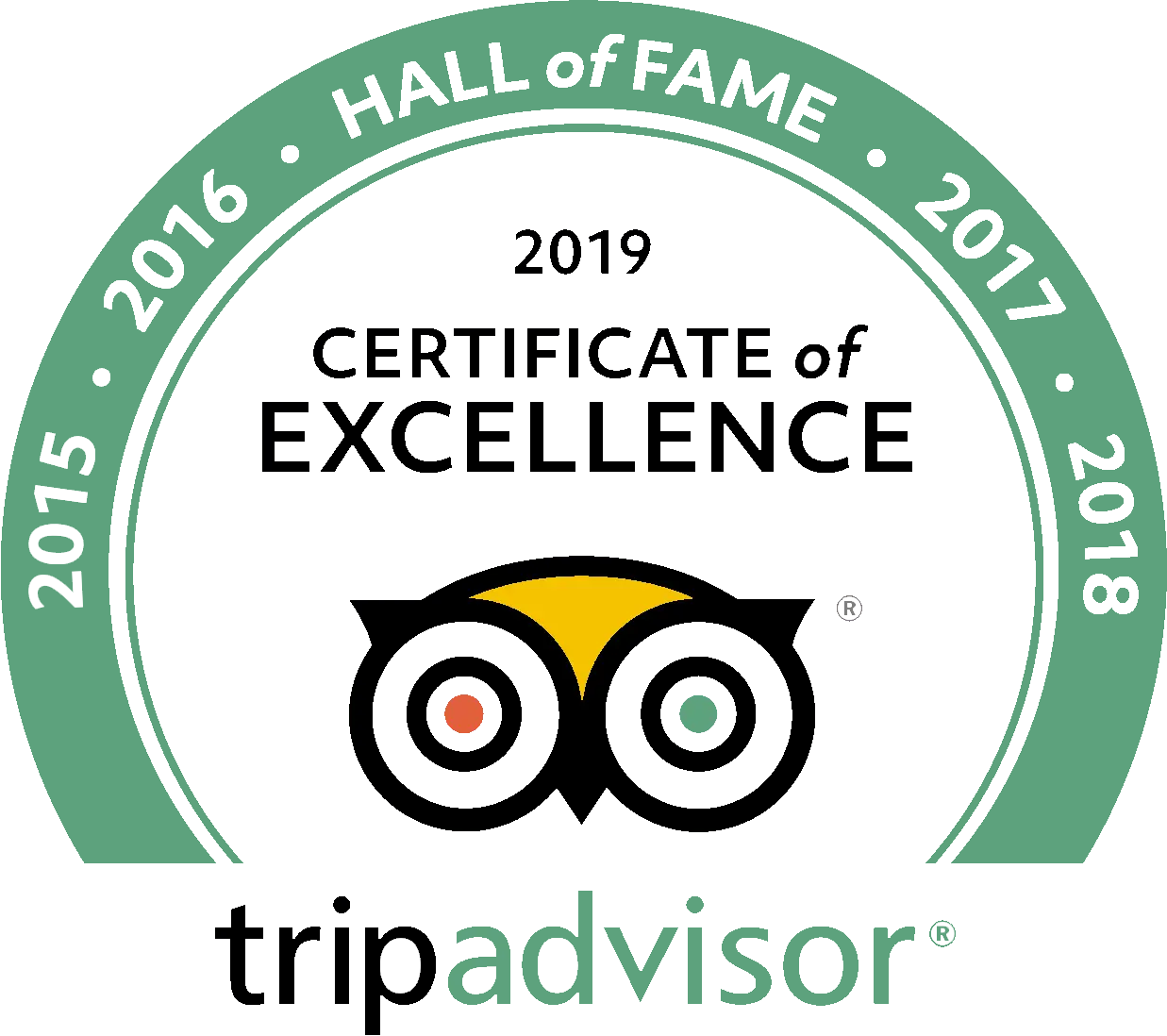 See what people are saying
103 total reviews
Leave a review
5.0/5 (based on 103 reviews)
My wife and I really enjoyed the tour of Rome from start to finish. We came to Italy for a 2 week vacation celebrating her 40th birthday and started the trip with a few days in Rome. She loves biking and I'm a big history buff so naturally this was something we both wanted to consider. Ed was our tour guide and he took us along various parts of the city and kept the rides brisk but relaxed and was incredibly informative with the historical information. He was also happy to recommend some great dining spots along the way as well. We had a great time on this tour and I can't recommend it enough. It was well worth the price of admission. Cheers!
Reviewed by
Elizabeth Toakley
Reviewed by
Lindsay Donaldson
Frequently Asked Questions
What to bring?
We will be outside the entire time, so make sure to bring a bottle of water and sunscreen in summer.
What kind of terrain will we be riding on?
Beautiful cobblestoned streets are part of what makes Rome so timeless and nostalgic, but it also means that we're in for a bit of a bumpy ride in places! You won't be jostled the entire tour, but keep in mind that some of the route is uneven.
What if it rains?
This tour usually runs rain or shine. If your guide deems the weather conditions unsafe for bike riding, the tour will be canceled for your own safety. We will do our best to reschedule you for another tour or offer you a full refund. We understand your time in Rome is limited, and we want you to experience as much as you can!
What should I wear?
Wear light, comfortable, and sporty clothes in the summer and always wear comfortable shoes or sneakers.
What to bring?
We will be outside the entire time, so make sure to bring a bottle of water and sunscreen in summer.
Do we go inside the Colosseum?
This e-bike tour does not include entry to the Colosseum. After seeing it from the outside, you'll likely want to explore the amazing interior, so book a Colosseum Arena Floor tour for an amazing chance to see the Colosseum like a gladiator.
Does this tour include lunch?
No, lunch is not included on this e-bike tour. But you will cycle through the Trastevere neighborhood that has a great food scene. Book our Trastevere Local Food Tour to come back and enjoy authentic Italian food and wine in the evening.
Is this tour run by The Tour Guy?
No, this tour is operated by one of our trusted and vetted partners in Rome.
Can I bring my kids, and do I have to pay for them?
Yes, everyone is welcome on our Rome e-biking tour. Infants under 5 years of age are free and will sit in a child seat attached to their parent's bike. Children under 10 years are entitled to a discount. Please choose accordingly when booking. We will accommodate your kids according to their cycling capacities.
show more frequently asked questions