Semi Private Paris Day Tour with Eiffel Tower, Louvre, and Seine Cruise
Explore Montmartre and Latin Quarter neighborhoods and admire Mona Lisa in a group of 6
Travel Flexibly
·
6.00h
·
Paris, France
Looking to get the most out of your day in Paris while enjoying the company of a handful of other eager travelers? With lengthy entry lines and attractions scattered across the city, this might seem a daunting task. However, with our semi private tour that includes skip-the-line Louvre Museum tickets and a maximum group size of six, you can admire the city's iconic highlights, including the Sacre-Cœur, Notre Dame, Seine River, and the Eiffel Tower, in just 6.5 hours.
Semi-private Paris day tour
Sacre-Coeur
Notre Dame
Louvre museum
Seine River cruise
Eiffel Tower (outside only)
Your tour begins in Paris' renowned art district of Montmartre, where you'll walk in the footsteps of Picasso and Van Gogh and admire the impressive Sacre-Coeur Basilica. By the way, isn't it nice to enjoy your guide's fascinating insights, made even better by the small group size of your semi-private tour? Next, continue to the Louvre Museum and head straight inside to check out the Mona Lisa with your skip-the-line tickets.
After spending 90 minutes in the Louvre, you'll make your way to the Latin Quarter, stopping at Notre Dame along the way. Once you've reached the Eiffel Tower, you'll follow your guide to the entrance. From here, the choice is yours to purchase tickets and ascend to the top or head to one of your guide-recommended cafés for a well-earned drink. You'll also receive tickets to see Paris from a different angle - by boat and with a glass of champagne in hand while on a Seine River cruise.
Semi Private Paris in a Day Tour with Eiffel Tower, Louvre Museum, and Scenic River Cruise Description
Your 6-hour tour includes:
Guided walking tour of Montmartre and Latin Quarter neighborhoods

Visit Sacre-Cœur and see Notre Dame Cathedral (from the outside)

Skip-the-line Louvre ticket and guided tour

Free time in Paris for lunch (not included)

Cruise on the Seine River for 1-hour, with champagne or soft drink

Visit Eiffel Tower ( ticket not included)

Travel like a local on the metro, with tickets included

A knowledgeable, English-speaking guide

A maximum group size of 6 people
Explore Montmartre Neighborhood
Your journey begins in the Montmartre neighborhood, famed for being the birthplace of Moulin Rouge and today known as Paris' distinguished art hub. After meeting your knowledgeable guide and a handful of other group members, you'll enjoy a leisurely wander through the neighborhood and learn about its highlights and fascinating history. In addition, your guide will point out the best spots to return to if you plan to take advantage of Montmartre's robust nightlife.
Montmartre is certainly more than it's clubs and restaurants, though. It was also the nucleus of the Golden Age, known in French as the Belle Époque, and once provided the creative sanctuary for Renoir, Van Gogh, Picasso, and Modigliani. You'll even stroll past the café where Van Gogh courageously created one of his most controversial pieces–a portrait of a woman engrossed in a book!
During your guided tour of Montmartre, you'll also visit the Sacre-Coeur Basilica, located at the highest point in Paris, and the Wall of Love, which expresses love in many languages. Then, it's time to continue the art theme and head to the Louvre Museum.
Skip-the-Line Louvre Museum Tour
With your skip-the-line ticket to the Louvre Museum, you'll bypass the notoriously long queue and get straight to admiring the museum's famous paintings, sculptures, and relics during a 90-minute tour. Of course, the highlight for many is the Mona Lisa, which has captured the intrigue of art lovers since the 16th century.
Painted by Leonardo Da Vinci and known as La Gioconda in Italian, the Mona Lisa has called the Louvre home for over two centuries. However, her fame surged globally when she was infamously stolen in 1911. Today, she remains safeguarded behind bulletproof glass, monitored by dedicated security personnel, and is insured for a staggering $800 million.
While you could contemplate Mona Lisa's smile all day, the Louvre has over 400 rooms, and you'll want to tick off a few more highlights. Just as astonishing are the Venus of Milo and The Winged Victory of Samothrace, two ancient Greek statues that your expert guide will explain in detail. Then, before your 90-minute tour ends, be sure to check out Eugene Delacroix's Liberty Leading the People, deemed the most politically important work at the Louvre.
Notre Dame Visit and Latin Quarter Tour
Although the magnificent Notre Dame is still in the process of restoration from its unfortunate fire, predicted to be completed in 2024, it's still well worth visiting this iconic site. Then, continue across the Seine River for a delightful stroll through the Latin Quarter–known as the intellectual heart of Paris. Highlights include Shakespeare and Company, which serves both as a café and a bookstore and once welcomed Ernest Hemingway and James Joyce through its doors, and the many intriguing shops lining the streets.
End at the Eiffel Tower with a Seine Cruise River
You'll head to your last stop, which is none other than the iconic Eiffel Tower. Admire the grandeur of the structure while your guide fills you in on delightful fun facts and stories. Then, if you'd like to ascend, follow your guide to the ticket purchasing booth. Or, if you're ready for a refreshing drink or tasty pastry, your guide will be happy to share their recommendations. You can also take a cruise along the Seine. Complete with a glass of champagne (or a soft drink if you prefer), this cruise allows you to savor the picturesque views of the city and appreciate its stunning landscapes from a new perspective. Keep your eye out for the Louvre, Musée d'Orsay, Notre Dame, and of course, the Eiffel Tower while cruising along the calm waters.
What you get with this tour
Guided walking tour of the Latin Quarter and Montmartre neighborhoods
Visit Sacre-Cœur and see Notre Dame Cathedral (from the outside)
Skip-the-line Louvre ticket and guided tour
Free time in Paris for lunch (not included)
A 1-hour river cruise on the Seine, with champagne or soft drink
A fun, professional English-speaking guide
Cruise the Seine River with champagne
Eiffel Tower (outside only)
Maximum group size of 6 people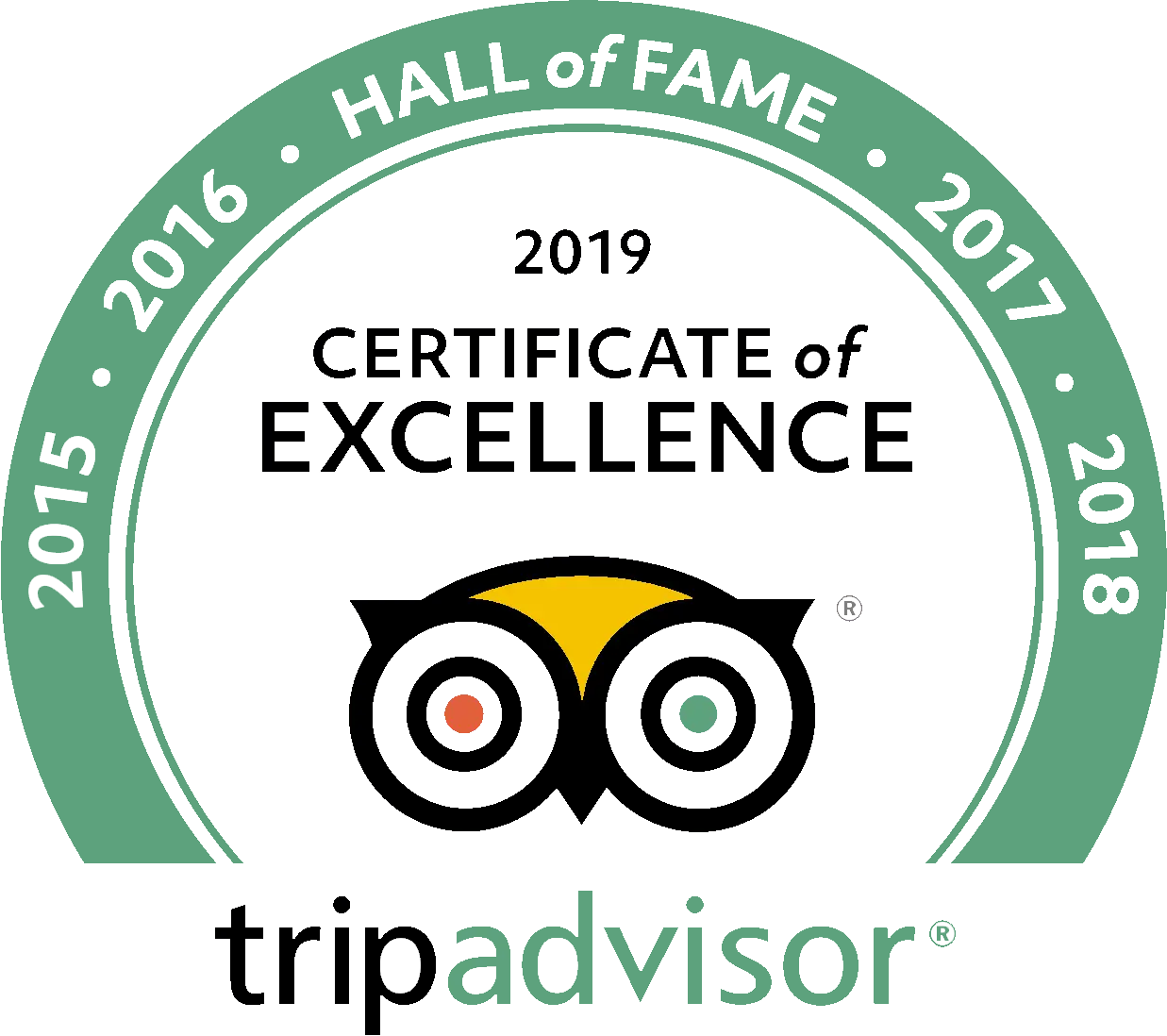 See what people are saying
1 total reviews
Leave a review
5.0/5 (based on 1 reviews)
Private Paris Walking Tour
Reviewed by
Cornelius Sullivan
You can't see more of Paris in 8 hours than this tour! Our guide Raymondo was fabulous! Her knowledge of Paris and all the site was extensive and fun. She made the experience a special memory that we will always remember Thank you!!
Frequently Asked Questions
What to bring?
This tour is primarily a walking tour, so we recommend wearing comfortable shoes.
What to bring?
This tour is primarily a walking tour, so we recommend wearing comfortable shoes.
Is the Eiffel tower summit (top level) included on this tour?
No, Eiffel Tower Tickets are not included in this tour. However, if you'd like to head to the coveted summit (with a stop at the second floor), check out our Eiffel Tower Summit Evening Tour.
What if I have concerns about my mobility on this tour?
If you have any doubts about your mobility, we suggest taking a Private Paris in a Day Tour so your needs can be better accommodated in terms of navigating attractions and the pace of the tour. Please note, Montmartre includes stairs and steep inclines, which may not be ideal for strollers or wheelchairs.
How do we get around the city?
Your guided tour includes train tickets to travel the longer distances between attractions. Other areas will be explored on foot, particularly Montmartre.
Will we enter Notre Dame?
Sadly, no. The cathedral is still undergoing extensive renovations following the 2019 fire, so no one is allowed inside yet. You'll be taken to it to see its progress up close though! And you can see it during your river cruise.
Do we enter the Eiffel Tower?
We do not. Your guide will give you a tour from the outside. If you would like to ascend the tower, the guide will show where you can purchase tickets.
show more frequently asked questions