Iconic New York City Highlights Tour by Bus
Take in views of the Statue of Liberty, Times Square, and more on this half-day guided bus tour
Travel Flexibly
·
6.00h
·
New York, United States
New York City is filled with timeless sites, but figuring out how to see them all in one day can be overwhelming. That's why we've created an in-depth bus tour with numerous stops along the way to make exploring the city a seamless journey. Navigating the city is a breeze for our expert local guides, who are familiar with every corner With your guide, you will see iconic New York spots like Times Square, Central Park, Madison Square Park, and more.
Ride in style
Visit Central Park
Atlas Statue
Madison Square Park
9/11 Memorial
Visit Lady Liberty
After meeting your friendly guide at the designated meeting spot, you'll board a bus and drive through the Times Square area. By the way, how great is it to leave the driving to the experts so you can focus on capturing epic photos? Hop out in Central Park for a short guided walk, then continue by bus to the Rockefeller Center for views of St. Patrick's Cathedral.
Madison Square Park is the next stop on your itinerary, followed by a drive through Wall Street and a visit to the World Trade Center Memorial. After lunch at Gansevoort Liberty Market and a boat ride on the Staten Island Ferry, your bus tour ends back in Times Square.
Iconic New York City Highlights Tour by Bus Description
Your New York City bus tour includes the following:
Drive through Times Square

Guided walk in Central Park

Visit Rockefeller Center for views of St. Patrick's Cathedral

Tour Madison Square Park

Drive along Wall Street

Time at the 9/11 Memorial

Lunch break at Gansevoort Liberty

Boat ride on the Staten Island Ferry
Meet Your Group in Times Square
Your half-day bus tour begins in the energetic Times Square, where you'll meet your group at 9 am or 10 am on 7th Ave between 51st and 52nd Streets. Hop aboard your spacious bus for the day, and settle in for a short but scenic drive to Central Park. Along the way, watch pedestrians navigate busy sidewalks and keep your eye out for iconic Times Square buildings.
Guided Central Park Walk
Your first stop brings you to Central Park West. Disembark from the bus and join a short guided walk into the park to visit Strawberry Fields–a memorial to John Lennon. Those interested can pay their tributes to the British rock legend at the Imagine mosaic; then, see if you can spot any celebrities at the nearby luxury condominiums. Your guide will also point out other note-worthy sites in the area, including the Central Park Zoo, the famous Plaza Hotel, and Carnegie Hall.
Stop by the Rockefeller Center
Back on the bus, another short drive brings you to the Rockefeller Center, aNew York City landmark, where you'll also have time to take in the grandeur of St. Patrick's Cathedral. If you're visiting in winter, experience the holiday magic by watching skaters glide along the ice skating rink and snap a picture-perfect moment with the Christmas Tree as your backdrop. Regardless of the time of year, you can admire the mighty Atlas Statue, which stands proudly in front of the International Building.
Tour Madison Square Park
Continue your New York City bus tour with a transfer to Madison Square Park–the original location of Madison Square Garden Arena. Listen closely as your guide details the dramatic architecture featured in numerous books and films. Fans of Godzilla and Spider-Man are sure to recognize the Flatiron Building, while King Kong and Independence Day fanatics will delight in views of the Empire State Building. You'll also notice the Metropolitan Life Insurance Company Tower, which was featured in numerous films and tv shows.
9/11 Memorial Visit
While driving to the World Trade Center Memorial you will take in the sights of the New York Stock Exchange, Federal Hall, Trinity Church, and the renowned Charging Bull sculpture. Once you arrive at the 9/11 Memorial, make the most of your free time by paying homage and learning about the devastating events of 9/11.
Keep in mind that this tour does not include entry into the 9/11 Museum; however, you'll find plenty to see on the ground of the Memorial. Visit the waterfalls of "Reflecting Absence" to reflect on where the original twin towers stood, and stop by the inspiring Survivor Tree that stood up to the destruction of 9/11.
Lunch at Gansevoort Liberty Market
You'll pause for lunch at Gansevoort Liberty Market. Although lunch is not part of the tour package, the market offers plenty of choices to suit any budget. From sushi to smoothies, you're bound to find just the thing to fuel up before embarking on the next phase of your tour.
Staten Island Ferry Ride
Well-fed and ready for more exploring, you'll switch gears and board the Staten Island Ferry. Take in sweeping views of the Brooklyn and Manhattan skyline from the water, and keep your camera handy as you pass by the Statue of Liberty, Ellis Island, and Staten Island.
Then, after docking at the Whitehall Terminal in downtown Manhattan, you'll board the bus for the last time for an enjoyable drive to Times Square. Hop off in the same location your NYC bus tour began either at 3 pm or 4 pm, and the rest of the day is yours to keep on exploring or head back to your hotel to refresh. Either way, this tour is a great way to see some of NYC's most iconic sites in just a half-day!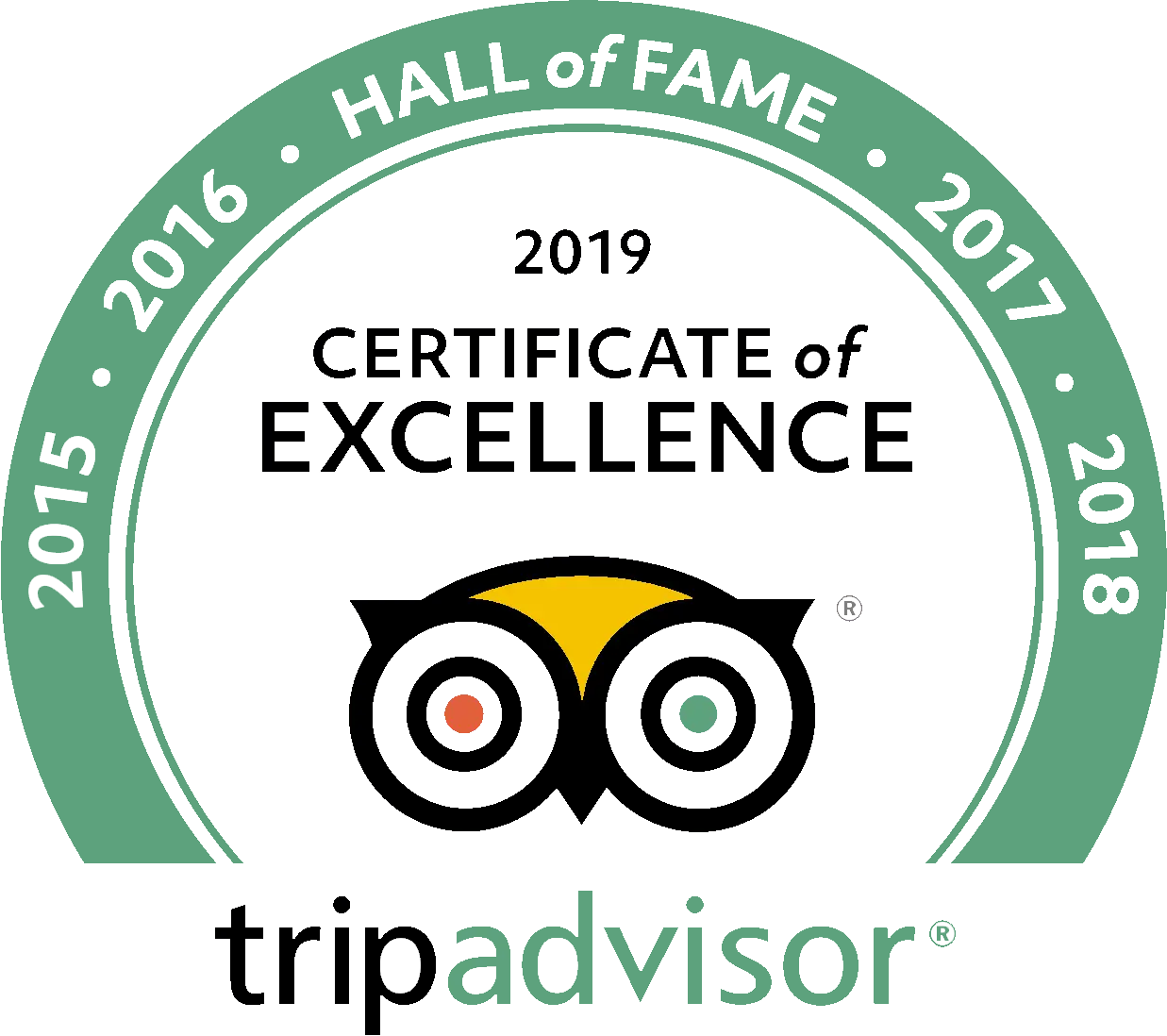 See what people are saying
0 total reviews
Leave a review
0.0/5 (based on 0 reviews)
Frequently Asked Questions
What to bring?
Where to meet?
You'll meet your friendly guide at 70 7th Avenue, New York, NY 10019 (on 7th Avenue, between 50th and 51st Streets).
What if I have concerns about my mobility on this tour?
If you have any doubts about your mobility, please let us know beforehand. Our buses are not wheelchair accessible, but we can arrange a special vehicle for you. It is also possible to stay on board the bus rather than join the group on guided walks.
What happens if it rains?
We run our New York City bus tours rain or shine. If rainfall is extremely heavy, the group may prefer to stay inside the bus rather than head out on the guided walks.
Is there a dress code to join the New York City bus tour?
No, there is no dress code on our New York City bus tours, but we recommend comfortable clothing for your visit. Keep in mind that you'll be hopping in and out of the bus and joining short guided walks around the city's highlights.
Are tickets to the 9/11 Museum included in the tour price?
No, this tour does not include entry into the 9/11 Museum. However, you can walk around the grounds of the 9/11 Memorial for free.
Does this tour include hotel pickup?
No, hotel pickup is not included on this tour. You'll meet your guide on 7th Ave between 51st and 52nd Streets (in the middle of the block) at your designated time.
show more frequently asked questions