Central Park Highlights Small Group Bike Tour
Ride through Manhattan's world-famous park by bike with a friendly NYC guide
Want to know the best way of seeing Central Park? It's as easy as riding a bike! Join your friendly New York City tour guide for a journey around the avenues, bridges, and parkways of Manhattan's famous green oasis. Learn the history, see the art, and find the hidden corners of Central Park as you ride past Belvedere Castle, through Strawberry Fields, and so much more! With a small group and tons of local knowledge, it's the best way to experience NYC's most iconic park.
A ride through the best of Central Park
See the sights with your local NYC guide
Cruise around the Park's avenues and parkways
Take in the terraces, lakes and natural beauty
Famous fountains, statues, and squares
Strawberry Fields and John Lennon's life in New York
Quality modern bikes and helmets included
Simply the best way to see Central Park!
After meeting your friendly NYC bike guide on 56th Street, just a couple of blocks south of Central Park, you'll hop on a modern hybrid bike, strap on a helmet, and take the short ride to New York's premier public park. Covering 840 acres, the best way to explore this oasis in the heart of Manhattan is with wheels! Your guide knows Central Park like a second home, and they lead you on a route through its iconic movie locations, monuments, artworks, and hidden corners. You'll stop for photos along the way, as you take note of your favorite spots to come back to and relax later on.
NYC Central Park Bike Tour Description
Your 2-hour bicycle tour includes:
Modern hybrid bike rental

Bike helmet and basket included

Guided tour of Central Park highlights

Strawberry Fields, Bow Bridge, Literary Walk, and more!

Local NYC Licensed Storytelling Guide

Maximum group size of 15
Start Your Central Park Adventure
The day begins just south of Central Park at our partner office. Find your perfect bike, meet your guide for the day, and learn how to stay safe biking in the city. You'll begin your journey riding past the historic luxury hotels that line the south side of the park, including the Ritz Carlton, Plaza, and Essex House.
Movie Locations and Artistic Tributes
For decades, Central Park has been a setting for countless films and shows. Along your bike tour of the park, your guide will point out where blockbusters such as Elf, Home Alone 2 and When Harry Met Sally were shot, along with countless episodes from shows like Law and Order.
Across Central Park, artists have also developed stunning fountains, statues and gardens dedicated to the great writers of the past. In the Shakespeare Garden, examine with scent and sight the elaborate flowers that surround the statue of William Shakespeare at the center. Further north, see the dedication to Lewis' Alice in Wonderland looking over the Jacqueline Kennedy Onassis Reservoir.
Bethesda Terrace, Cherry Hill Fountain, and the Lake
At the heart of Central Park is Bethesda Terrace. The most iconic structure in the park, this attractive two-level square full of musical performers, street artists, and selfie-takers. The area designed by Frederick Law Olmsted and Calvert Vaux is one of the most popular places in the park to hang out and watch New York City life pass by.
From the Terrace you'll have a stunning view of the Bethesda Fountain and out over The Lake. Enjoy the atmosphere, take a few photos, and carry on your journey. From here, you'll ride around the Cherry Hill Fountain and to Bow Bridge for another amazing vista of The Lake and the West Side high rises.
Belvedere Castle and the Great Lawn
From the Italian for "beautiful view", the Belvedere Castle isn't really a castle but does present an amazing view of the Great Lawn. The stone structure appears as a Gothic castle, but was always intended as an observation deck within Central Park. Though kings and queens have never resided in the castle, it is a scenic location full of New York history.
Below the Castle is the Great Lawn. The lawn is the daily home of picnic lunches and relaxation for New Yorkers. It is the perfect place to lay down a blanket or throw a frisbee, and it's also home to many softball fields. On Curb Your Enthusiasm, the very friendship of Larry David and Rosie O'Donnell was threatened during a softball game here.
John Lennon and Strawberry Fields
One of the most famous names associated with Central Park is John Lennon, and your guide will walk your through his story and love for the park. After the Beatles broke up at the end of the 1960s, Lennon left Liverpool for a life in New York. An adopted son of the City, Lennon lived just a block off of Central Park.
Though Lennon passed away in 1980, the memory of Lennon in the park lives on. Your guide will lead you through Strawberry Fields to the monument in honor of the iconic musician.
Jacqueline Kennedy Onassis Reservoir
Renamed in 1994 to honor Jackie Kennedy's contribution to New York City, Central Park's largest body of water is no longer used as a reservoir, but attracts lots of aquatic birds and is surrounded by beautiful trees and landscapes. There's also a 1.58-mile track around the reservoir that's popular with joggers, walkers, and cyclists alike. Stretch your legs and enjoy a gentle ride around the water, before returning to the rental office where you'll wave goodbye to your local guide and the rest of your group.
What you get with this tour
Modern hybrid bike rental
Bike helmet and basket included
Guided tour of Central Park highlights
Strawberry Fields, Bow Bridge, Literary Walk, and more!
Local NYC Licensed Storytelling Guide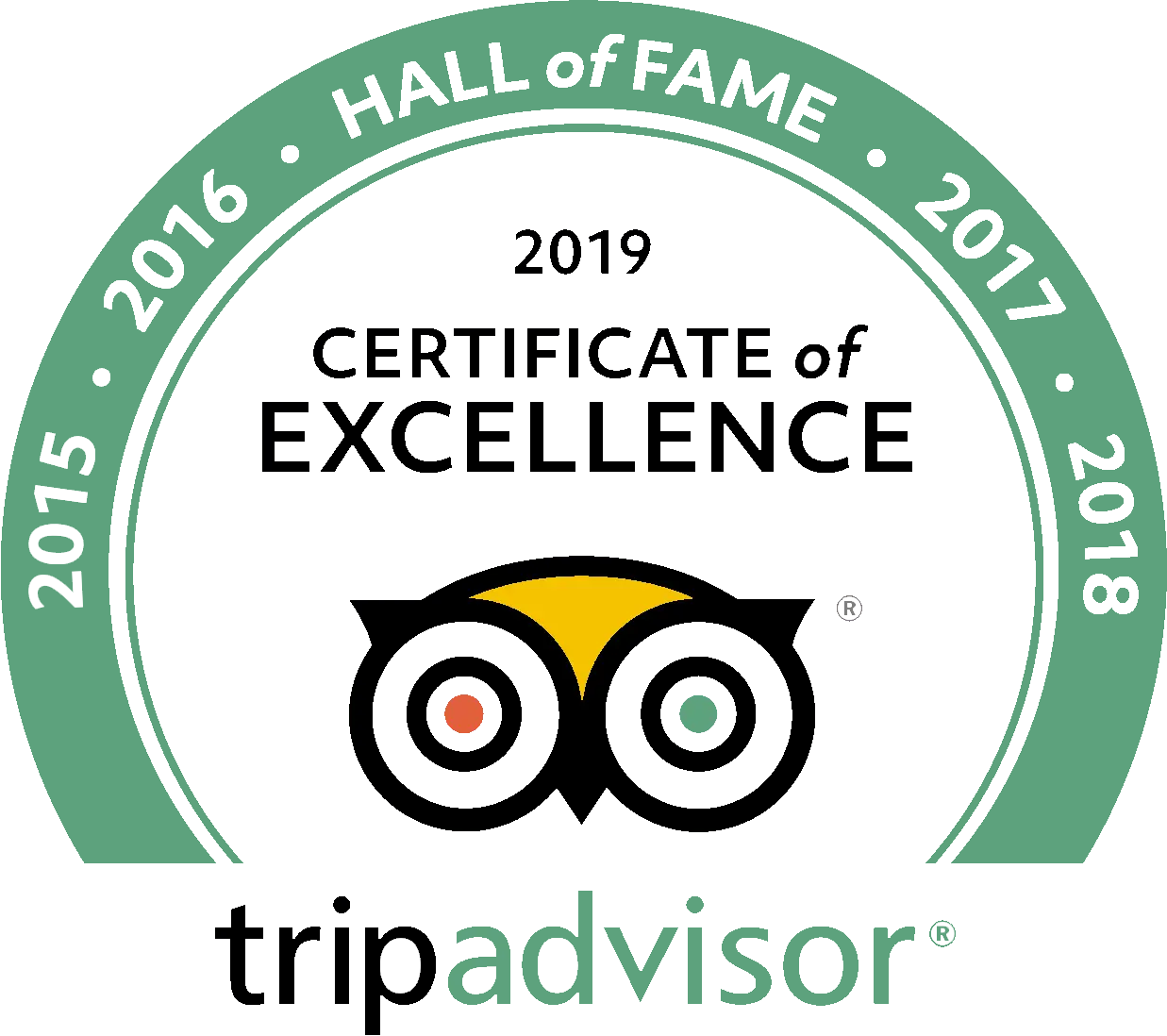 See what people are saying
10 total reviews
Leave a review
5.0/5 (based on 10 reviews)
Paul our tour guide was awesome!
A day in the park with John
We're a family of 5 visiting from Birmingham AL and we were paired with John as our guide. The whole family loved the insights from John on the stops along the way. Never knew Central Park was that massive! 2 hours was the perfect amount of time so we could do other things with our day. And it's mainly flat so even my little ones were able to get enjoyment out of the ride and not think it was exhausting.
Fabulous 2 hour bike tour with Dan
Reviewed by
Elizabeth illingworth
This event was definitely worth the money. A maximum of 15 of us with our tour lead Dan, took us on a bike ride around Central Park. His knowledge was great, he made sure we were all comfortable and regularly checked in on how were doing. Dan was a fabulous guide , humorous, knowledgable, safe and fun. All the right ingridents as part of our 3 day stay in NYC.
Frequently Asked Questions
What to bring?
Some water, clothes and shoes you can cycle in, and a jacket if it looks like rain. You'll also need a passport or ID card for the bike rental.
Can I bring my kids?
Sure, this is a great activity for kids! There will be a wide selection of helmets and bikes of different sizes. This group tour may not be suitable for very young kids due to the pace and distance covered.
What to bring?
Some water, clothes and shoes you can cycle in, and a jacket if it looks like rain. You'll also need a passport or ID card for the bike rental.
Is this tour run by The Tour Guy?
No, it's run by one of our trusted and vetted partners in New York. They're specialist bike company who we know uphold our high standards.
Does this tour include hotel pickup?
No hotel pickup is included on this tour. You'll meet your guide at the designated meeting point.
Do I need to be super-fit to join this tour?
Not especially. The tour moves at a steady pace with regular stops, and the terrain is largely flat. So long as you're comfortable riding a bike and have a reasonable fitness level, you should be fine.
show more frequently asked questions