From London: Warner Bros Studios & Walking Tour of Oxford in a Small Group
Step into the magical world of Harry Potter and immerse yourself in a historic university city
Travel Flexibly
·
11.00h
·
London, England
Have you always dreamed of experiencing the magical world of Harry Potter? Join this small group tour of Warner Bros Studio, where you'll wander through Diagon Alley, brave the Forbidden Forest, and discover treasures in Gringotts Wizarding Bank! View authentic props and costumes, and be treated to plenty of photo-ops! Continue your journey into Harry Potter's enchanting universe in the picturesque city of Oxford, where some of the most iconic scenes from the film saga were filmed.
Harry Potter Studios
The Hogwarts Express
Diagon Alley
Hogwarts Castle Model
The Forbidden Forest
Wonders of Hogwarts
Original Props and Costumes
Behind the Scenes of Wizarding World
Guided tour of Oxford
After meeting your Harry Potter-obsessed guide and the rest of your small group of 18 people max, you'll take an executive coach bus about an hour outside of London to Warner Bros Studio. For the next 4 hours, immerse yourself in the spectacular world of Harry Potter. Visit movie sets, marvel at authentic props, and learn behind-the-scenes secrets of how the fantastical universe of Harry Potter was brought to life.
Once you're ready to depart the Hogwarts Express, you'll drive just over an hour to the historic city of Oxford. Get to know the city and follow your informative guide through a fascinating walking tour of Oxford's famous landmarks. After some free time to explore on your own, you and your group will hop back on the executive coach for your return to London.
The Making of Harry Potter & Oxford Tour Description
Your 11-hour tour includes:
Roundtrip transportation by executive coach

Knowledgeable guide

Admission to Warner Bros Studio Tour- The Making of Harry Potter

4 hours exploring Warner Bros Studio by yourself

Historical guided walking tour of Oxford University

Entrance to Divinity School

Maximum group size of 18 people
Meet Your Fellow Potterheads
Your executive coach bus will pick you up outside the entrance of the Gloucester Road Tube Station. Once on the bus, you'll meet your expert guide along with your small group of fellow Harry Potter lovers. It's a quick, one-hour drive to Warner Bros Studio, where the wonderful world of Harry Potter is waiting for you!
Warner Bros Studio - The Making of Harry Potter
For four glorious hours, you'll explore the movie sets where Harry Potter was brought to life and discover iconic props used during filming. All the while, you'll learn behind-the-scenes, movie-magic secrets of how the enchanting world of Hogwarts was brought to the big screen.
Walk through Hogwarts Great Hall, take a spin in Ron Weasley's flying car, and gaze inside Hagrid's Hut. You'll also stroll down the cobblestoned streets of Diagon Alley and spend time in the Gryffindor Common Room.
All Aboard the Hogwarts Express
Next, head to the backlot where you will spend time in the Dursley House, stop by Harry's parents' house at Godric's Hollow, and see the famous, triple-decker Knight Bus in person!
Finally, you will make your way to Hogsmeade Station, where you'll have the opportunity to board the iconic Hogwarts Express and experience so much more! The exhibit will immerse you in the world of Harry Potter with authentic reproductions of the filming sets. You'll learn about prosthetics and model making, and you can even join in the movie magic by recording yourself riding a broomstick!
You'll also have a chance to brave the Forbidden Forest before making your way to the last stop of the tour.
Step Inside Gringotts Wizarding Bank
Finish off your journey through the captivating world of Harry Potter at Gringotts Wizarding Bank, a new addition to Warner Bros Studio, and the tour's largest expansion ever. Your jaw will drop as you wander through marble pillars, shimmering chandeliers, and original costumes worn by Goblin bankers. Uncover the vault of Bellatrix Lestrange, where you'll find the Sword of Gryffindor, along with Helga Hufflepuff's cup, mounds of golden Galleons, silver Sickles, and bronze Knuts.
Before you leave, make sure you take a photo surrounded by your newfound treasure!
Travel to Oxford
After spending the morning immersed in Harry Potter's magical world, it's time to trade in the Hogwarts Express for your executive coach. Next on the agenda is a fascinating afternoon in Oxford, just over an hour from Warner Bros Studio.
Follow your guide through the charming streets of Oxford before arriving at the city's historic university. Founded in 1167, the University of Oxford is renowned for its connection to the literary world, with a wide range of poets, authors, statesmen, and inventors that have all claimed Oxford as their home. Not only Harry Potter movies, but also The Chronicles of Narnia, Alice in Wonderland, and The Lord of the Rings are other beloved classics that have derived from Oxford.
Enter Divinity School
Your guide will lead you on a fascinating walking tour of Oxford, where you'll take in the city's breathtaking architecture. One of your afternoon highlights in Oxford is the entrance to the Divinity School, a place steeped in cinematic wizardry, as it served as the infirmary in the Harry Potter films.
The Divinity School makes multiple appearances throughout the film series, such as when Harry breaks his arm during a thrilling Quidditch match in the first installment, or when Hermione falls victim to petrification in "Harry Potter and the Chamber of Secrets," among other memorable scenes. This is your opportunity to step into the very locations where these magical moments were brought to life, and to discover the real-world inspiration behind the wizarding world of Harry Potter. Don't miss your chance to embark on this spellbinding journey!
After some free time to explore the gorgeous university grounds on your own, you and your intimate group will be driven back to London.
What you get with this tour
Roundtrip travel by executive coach from London
Admission to Warner Bros Studio Tour- The Making of Harry Potter
Behind the scenes look at the making of Harry Potter
Guided walking tour of Oxford
Small group of 18 people max
Free time to explore Oxford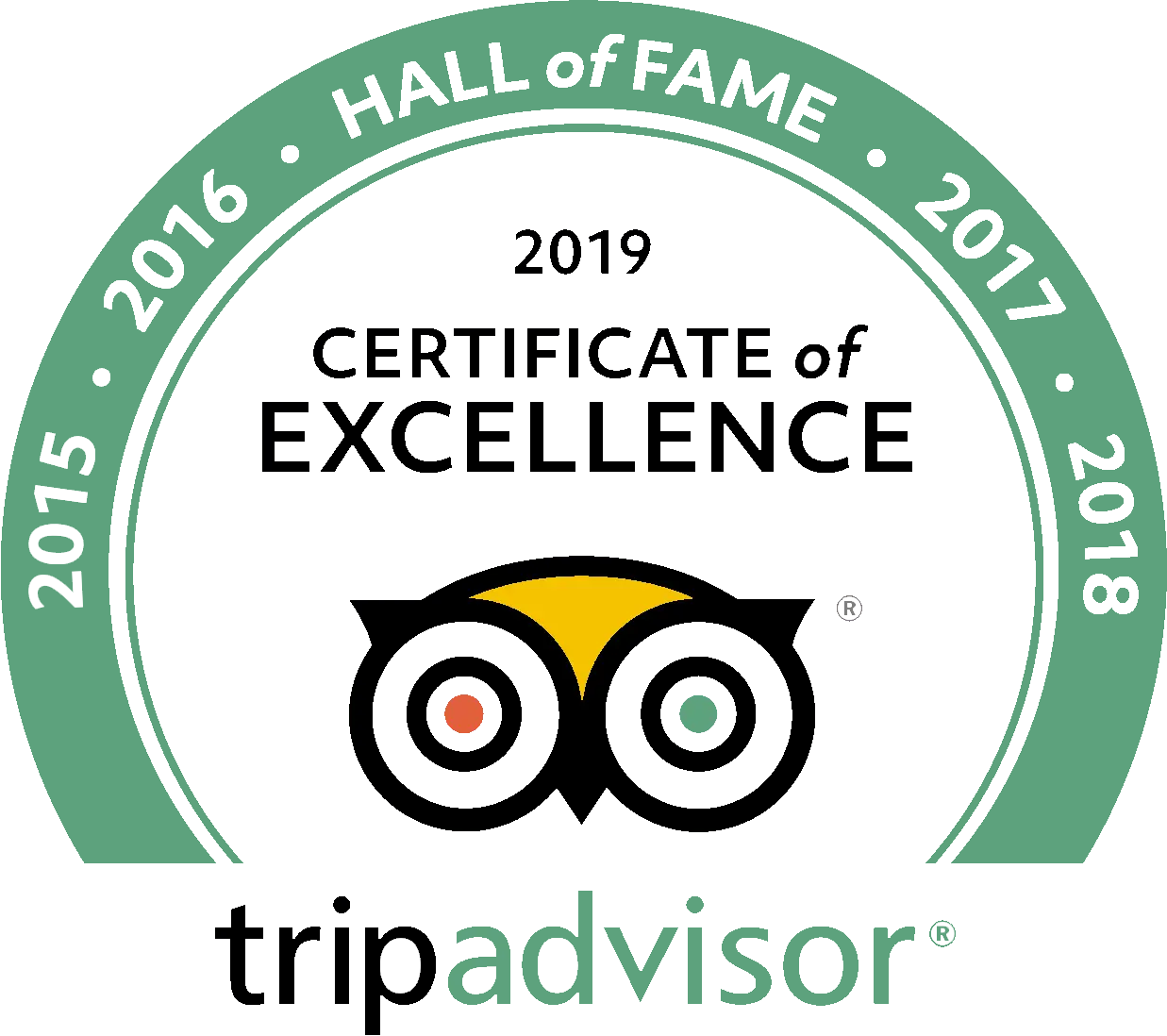 See what people are saying
1 total reviews
Leave a review
5.0/5 (based on 1 reviews)
The instructions were easy to follow to meet our tour guide. The coach/bus was large, comfortable and clean. Our driver, John, was very kind and cordial. Our Tour Guide, Mike, did a fabulous job of sharing history and stories in a conversational manner that made it easy to listen and understand. He was quite kind and full of knowledge. We thoroughly enjoyed our visit to the WB studios and highly recommend it for any Harry Potter fans. We also enjoyed our time at Oxford University and would love to visit again in the future.
Frequently Asked Questions
What to bring?
Please wear appropriate footwear. This is particularly important due to the presence of uneven walking surfaces in Oxford, reducing the risk of slips and falls.
What to bring?
Please wear appropriate footwear. This is particularly important due to the presence of uneven walking surfaces in Oxford, reducing the risk of slips and falls.
What is the cancellation policy for this tour?
Due to the nature of this tour, we will charge a cancellation fee of 100% if the reservation is canceled 14 days or less before the event. We provide a complete refund for cancellations made up to 14 days prior to the travel date.
What happens if it rains?
We run our Harry Potter and Oxford tours rain or shine.
Is there any chance my tour might be canceled?
On the rare occasion the tour is canceled, we'll inform you as soon as possible. We will work with you to reschedule your tour when possible or provide a full refund.
Can I bring my kids and do I have to pay for them?
Kids are welcome, of course! Children aged 5-15 years old are charged at a discounted rate and children under 5 years of age can join the tour for free.
Does this tour include hotel pickup?
No, hotel pickup is not included in this tour.
Where does this tour end?
At the end of the tour, you will be dropped off at either of the same meeting point locations, Gloucester Road Rube Station
show more frequently asked questions