Private Harry Potter Black Cab Tour Through London
See where the magic of Harry Potter came to life as you drive to Gringotts Wizarding Bank and stroll
Travel Flexibly
·
3.00h
·
London, England
Want to dive into the magical world of Harry Potter while you're in London? Join this private, black cab tour where your helpful guide will take you to all of the most iconic filming locations in the city! Walk along Diagon Alley, see Gringotts Wizarding Bank come to life, stand on the very platform where Harry hopped on the Hogwarts Express, and so much more! Whether you're a devoted Potterhead, or simply a parent to one, you'll have an amazing time seeing the world of wizardry come to life!
Harry Potter Black Cab tour through London​
Hotel pick up
Platform 9 & 3/4
Gringotts Bank
The Leaky Cauldron
Lambeth Bridge
Scene locations from Chamber of Secrets, Goblet of Fire, and more!
Comfortable, private black cab
Your magical journey into JK Rowling's fantastical world begins outside of your hotel in central London, where your Harry Potter-obsessed guide will be waiting with your private black cab! Hop in with your fellow Potterheads and get ready for the ride of a lifetime, as you're driven to numerous, iconic filming locations. Wander down Diagon Alley, see the famous blue door of the Leaky Cauldron, search for goblins in Gringotts Wizarding Bank, and so much more!
To fully immerse yourself in Harry Potter's spectacular universe, you will have the opportunity to get out, explore, and take photos whenever you'd like. For parents on the tour who may not be quite as fascinated by the world of wizardry, not to worry! Along with stopping at key filming locations, our tour through central London is also an amazing way to see the city's incredible landmarks and sights!
Harry Potter Black Cab Tour Through London Tour Description
Your 3-hour tour includes:
Expert guide

Private, London black cab

See iconic Harry Potter filming locations

Amazing sightseeing of London landmarks

Hotel pick-up in Central London

Private tour experience of 6 people max
Hop in Your Private Cab
Explore the enchanting world of Harry Potter in style, as your friendly guide picks you up in a classic London black cab! Once you and the rest of your Potterheads get settled in your comfortable taxi, it's time for the magical adventure to begin!
If you're staying in central London, you will even enjoy the convenience of being picked up and dropped off at your hotel! Otherwise, an easy pick up location will be assigned.
Get your wands and cameras ready, and remember that you'll have the opportunity to get out of the cab for a close up look at sights whenever you'd like!
All Aboard at Platform 9 & 3/4
Your first stop will be King's Cross Station, where you'll be immediately immersed in the fantastical world of Harry Potter. Fans will undoubtedly recognize this as the location of Platform 9 & 3/4, a prominent train platform throughout the films. Although you won't be hopping on the Hogwarts Express this time, the magical world of wizardry will come to life as you take in this iconic filming location.
Marvel at the Ministry of Magic & Diagon Alley
Next, take in the stunning sights of London as you're driven to The Bank of England. Fans of the Order of Phoenix will be mesmerized by seeing the Ministry of Magic in real life. Pause to take some photos of this iconic filming location, which served as the government of the Magical Community.
A short ride later, and your driver will bring you to Leadenhall Street, famously known as the filming location which brought Diagon Alley to life! Of course, no Potterhead could resist the opportunity to stroll along this legendary street. Hop out of your taxi and take it in before moving on to your next thrilling stop of the tour!
Explore Gringotts Wizarding Bank & The Leaky Cauldron
Continue diving into Harry Potter's magical universe as your guide leads you to the Australia House. Fans will immediately recognize this stunning building as Gringotts Wizarding Bank! Feel free to hop out and marvel at this very familiar site, though with far less goblins than you're used to!
Next, drive through more of the city's enchanting streets before arriving to the lively Leadenhall Market. Feel transported to a world of magic as you approach the famous blue door of The Leaky Cauldron. While in real life this door is actually an optician's entrance, Harry Potter lovers will delight in seeing the popular wizarding pub in person.
See the River Thames from Lambeth Bridge
Take a moment to appreciate the beauty of London's iconic River Thames as you're transported to West London's Lambeth Bridge. Visions of Harry Potter on the Knight Bus, squeezing between two classic, red double-decker buses will come flying back to fans as soon as they see this impressive bridge!
Visit Trafalgar Square
Even tour guests who are not Harry Potter devotees will appreciate this stop at Trafalgar Square, as it is the most prominent square in all of London. Take in the impressive architecture and monuments in this iconic location, which was famously where the world premiere of the final Harry Potter film took place.
Potterheads will also remember this as the setting for the opening battle scene in Harry Potter and the Half-Blood Prince, as Death Eaters flew over the city.
Admire the St. Pancras Renaissance London Hotel
As your guide brings you to the St. Pancras Renaissance London Hotel, Harry Potter's magical universe will come to life. The hotel's breathtaking, Gothic facade was represented as the entrance to the King's Cross Station in the Chamber of Secrets and the Deathly Hallows-Part 2. Whip out you camera to snap a photo of the buildings impressive architecture, before hopping back in your taxi for your next iconic site!
See Where the Extravagant Yule Ball Took Place
Now, your guide will lead you to the immaculate Victoria and Albert Museum, the world's biggest museum of applied arts, decorative arts, and design. The creators behind The Goblet of Fire took full advantage of this stunning building, using it as the breathtaking setting for the Yule Ball. Admire the legendary locale where Hogwarts's extravagant holiday celebration came to life, being sure to snap a few photos before moving on to the next exciting stop.
Explore Famous Locations from Deathly Hallows-Part 1
For the next few stops, your guide will focus on bringing Deathly Hallows-Part 1 to life. First, marvel at the beauty of St. Paul's Cathedral, an iconic landmark within London. Potterheads, however, will recognize this treasured site as the wedding location of Bill Weasley and Fleur Delacour!
Next, take in the sights as you're driven to Millennium Bridge, a famous suspension bridge used by pedestrians to cross the River Thames. In the Harry Potter-verse, this very bridge was destroyed by Fenrir Greyback along with a group of Death Eaters.
After taking a photo of the legendary bridge, you'll be driven to Piccadilly Circus, an iconic public space and bustling tourist attraction. Fans will appreciate this iconic location as where Harry, Ron, and Hermione famously ran from Death Eaters.
Wander Through Kensington Gardens
As one of the eight Royal Parks in London, Kensington Gardens is among the most beautiful stops on this iconic Harry Potter tour. Take in the mesmerizing views of the garden, where the unforgettable Golden Snatch chase took place in Philosopher's Stone.
As you're driven back to your hotel, your guide will have a few more surprises in store, so don't put your cameras away just yet! Continue exploring Harry Potter's imaginative universe as you take in the stunning sights of London, before being dropped off back where you started.
What you get with this tour
Ride through London in a private black cab
See iconic Harry Potter filming locations
Opportunities to get out and take photos
See iconic London landmarks
See King's Cross Station, Diagon Alley, Piccadilly Circus, and so much more!
Hotel pick-up for those located in Central London
Private tour experience with 6 people max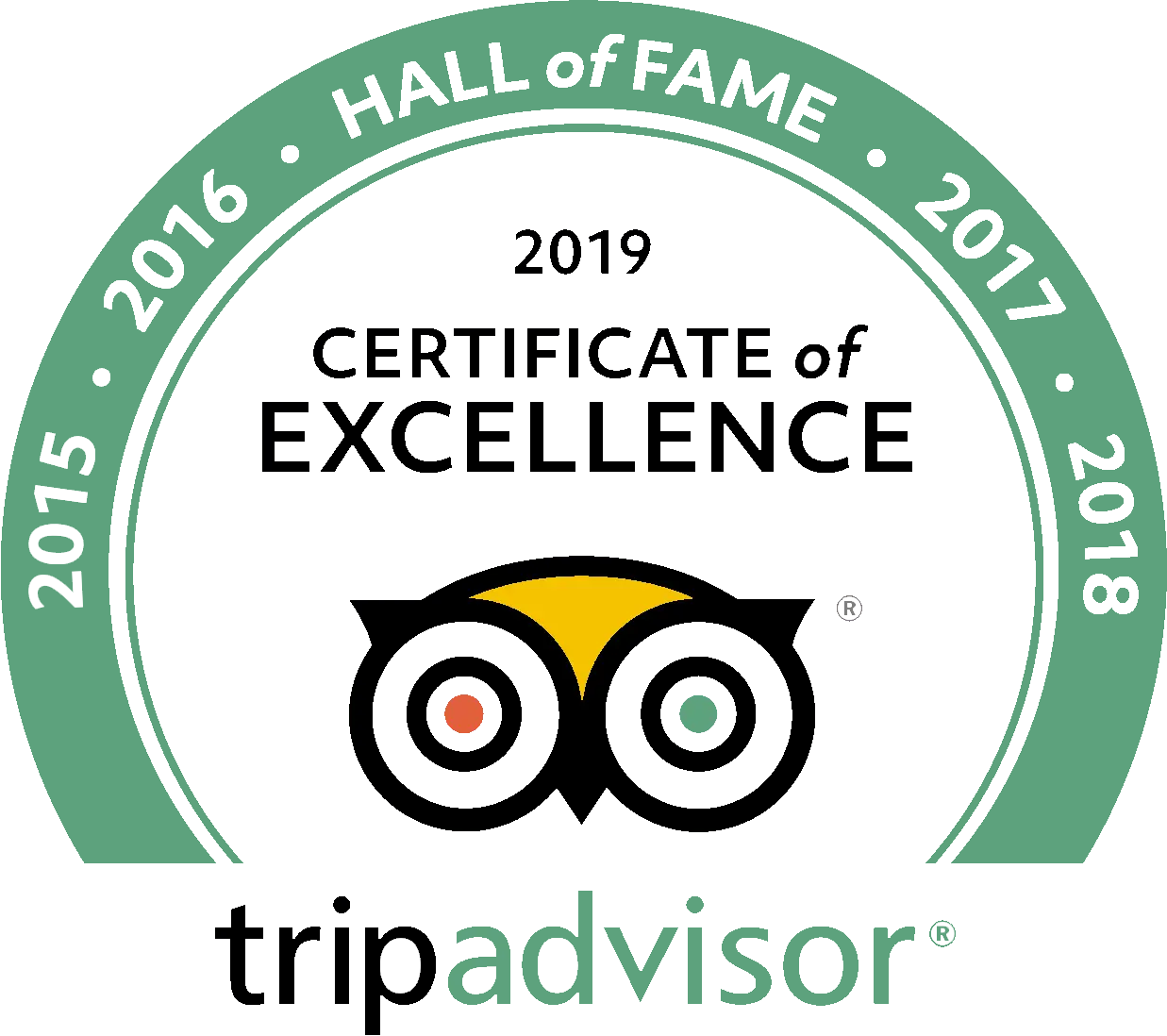 See what people are saying
0 total reviews
Leave a review
0.0/5 (based on 0 reviews)
Frequently Asked Questions
What to bring?
All you need is a camera to ensure you capture each moment!
What to bring?
All you need is a camera to ensure you capture each moment!
Is this tour run by The Tour Guy?
No, this tour is operated by one of our trusted and vetted partners in London.
What if I have concerns about my mobility on this tour?
If you have any doubts about your mobility, do not worry! As this is a private tour, we can design the tour around your needs. This includes if you want minimal or no walking involved. Just let us know of your needs in advance so that we can best accommodate them.
Is lunch included in the price of the tour?
No, but your guide will be happy to recommend one of their favorite spots in the area.
Can I bring my kids and do I have to pay for them?
Kids are of course welcome on this tour! We can also provide a booster seat for a small child free of charge, just please give us advanced notice if this is necessary.
Where does this tour end?
This tour ends back at your hotel or original meeting point, where you will be dropped off.
show more frequently asked questions