London in a Day Tour with Westminster Abbey and Tower of London
Save money while you maximize your time in London on a walking tour of the best sites in the city
Want to see London's most iconic attractions in just one day? This jam-packed London day tour makes the most of your time in this historic city, taking you from Westminster to the Tower of London, Buckingham Palace, and beyond! With an expert local guide, your in-depth city tour lets you skip the line to see London's best sites without the long wait, and you'll even take a ride along the River Thames by boat for a unique perspective on the city. It's the ultimate day tour in London!
London in a Day
Westminster Abbey
Famous tombs and effigies
Changing of the Guard
Buckingham Palace
Downing Street
River Thames boat ride
Tower of London
The crown jewels
Tower Bridge
You'll meet your local guide in front of the Abraham Lincoln statue in Parliament Street, just behind Parliament Square and a short stroll from Westminster Station. There, you and your fellow travelers will learn the day's itinerary and what cool things to expect on this full day tour of London's most well-known attractions.
Today, you'll see some of London's most historic sites with a guide who knows this great city inside and out and has plenty of stories to keep you entertained throughout the day. You'll begin at Westminster Abbey with skip-the-line access before seeing the Changing of the Guard ceremony at Buckingham Palace (on certain days) and checking out Downing Street. Next up is a River Thames boat ride to see London from a whole new perspective, then you'll head to the infamous Tower of London to discover its bloody history and see the stunning crown jewels. After your tour ends, you're free to head across the famous Tower Bridge on your own before enjoying this incredible city by night!
London in a Day Tour Description
Your 7.5-hour tour includes:
Skip-the-line entry and tour of Westminster Abbey

Changing of the Guard ceremony at Buckingham Palace (certain days weather permitting)

Free time for lunch near Parliament Square (not included)

Boat ride down the River Thames by clipper

Guided tour of Tower of London

Access to the Crown Jewels, White Tower, and more

Passionate, local guide

Maximum group size of 15
This London in a day tour is a combination of two popular tours, saving you money and letting you see more of the city in one day. After the morning part of your tour, you'll have free time for lunch in Parliament Square before meeting up with your group for the afternoon, to keep exploring the city with the same (or a new) guide. Booking a combo tour saves you money since you see more attractions at a lower price!
Westminster Abbey
Make sure you have your walking shoes on because you'll be getting your steps in on this tour! At your first stop, your expert guide will take you inside Britain's most famous church. Westminster Abbey has over 1,000 years of history as a religious center, although the incredible building you'll see today is only around 750 years old, having been consecrated in 1269.
Huge events in British history have played out here, including almost 40 royal coronations and the funeral of Princess Diana—watched by some 2.5 billion people worldwide. Today, it remains in use for royal weddings and the funerals of the royal family and other notable people from British society.
Though the Abbey has famous modern history, it is also the burial place for many of England's most acclaimed political and cultural leaders. Set in impressive life-like effigies, your guide will lead you through the most important tombs that include Charles Dickens, Rudyard Kipling, and Geoffrey Chaucer. You'll explore every beautifully crafted corner of this vast abbey, learning all about its rich history as you go.
Changing of the Guard at Buckingham Palace
A stroll through beautiful St. James Park brings you to the Buckingham Palace, just in time for the famous Changing of the Guards ceremony. As one of London's must-see events, crowds can get pretty big and it's not always easy to get a good view.
Since 1660, the reigning monarch has been protected by the King's Guard (or the Queen's Guard). The elaborate Changing of the Guard is the ceremony where on-duty guards are relieved by the next shift. Though they are dressed in ornate uniforms, these elite soldiers are well armed and are not distracted by anyone's humorous efforts to distract them. Your guide will take you to several vantage points so you can see a full picture of this historic event.
The Changing of the Guard occurs only on Mondays, Wednesdays, Fridays, and Sundays for the remainder of the year. If there is heavy rainfall, the Changing of the Guard will not happen.
Downing Street
Provided there are no active protests or events happening, your guide will lead you towards the most famous house in London: 10 Downing Street. It's the house where colossal decisions are made by key Parliament members and the sitting Prime Minister. Winston Churchill, Margaret Thatcher, and many more notables have lived in these walls and you're guide knows the most interesting stories here.
London Boat Tour
After some free time for lunch around Parliament Square (not included), you'll set off on a ride along the Thames by the local clipper service. These boats are comfortable and air-conditioned, so you can relax as your guide points out the famous sites you'll pass along the way.
You'll see some of London's beautiful old bridges, including London Bridge and Tower Bridge, as well as the stunning architecture of London's City Hall and the Shard—the tallest building in western Europe. Your destination, of course, is the Tower of London, and there's no better way to travel there!
Tower of London
Established by William the Conqueror in 1066 after his conquest of England, this castle was built to symbolize the historic shift in power. By the turn of the 12th century, the tower had become a prison, a role it would keep all the way until after World War II. As the most fortified structure in London, the Tower has played a huge role in British history.
Your local guide is a true Tower of London expert, and they'll tell you all about the bloody history of the castle. It has come under attack many times over the centuries, and it was used to imprison (and often execute) princes, queens, and enemies of the state such as Guy Fawkes. The execution room was particularly busy during the infamous reign of Henry VIII, who sent sent two of his six wives and a number of other notable people to their deaths here.
Things are a lot less gruesome these days, thankfully, but you'll still meet the traditional (and impossible to distract!) Beefeater guards here, along with the resident ravens, and many important artifacts from British history.
Crown Jewels
The most important (and valuable) items you'll see at the Tower of London are the impressive crown jewels, which have been protected here for centuries. Stored and secured in the Jewel House, the crown jewels are the elaborate symbols and coronation regalia of the English Monarchy. These 140 royal objects are bedazzled with over 23,000 stones.
Although many of the original items were destroyed during the English Civil War by Oliver Cromwell, when the monarchy was temporarily abolished, the collection was rebuilt after the crown was restored in 1660 and there are a few pieces which remain from the 12th century. Access to the Jewel House is in high demand, but your guide will plan the tour to keep your waiting time to a minimum.
Your tour ends near the famous White Tower, which you're free to explore on your own. And of course, your guide will be happy to share some local tips for where to eat and what to do with your evening in London.
What you get with this tour
Skip-the-line entry and tour of Westminster Abbey
Changing of the Guard ceremony at Buckingham Palace
Boat ride down the River Thames by clipper
Access to the Crown Jewels, White Tower and more
Skip-the-line Tower of London admission
Free time for lunch near Parliament Square (not included)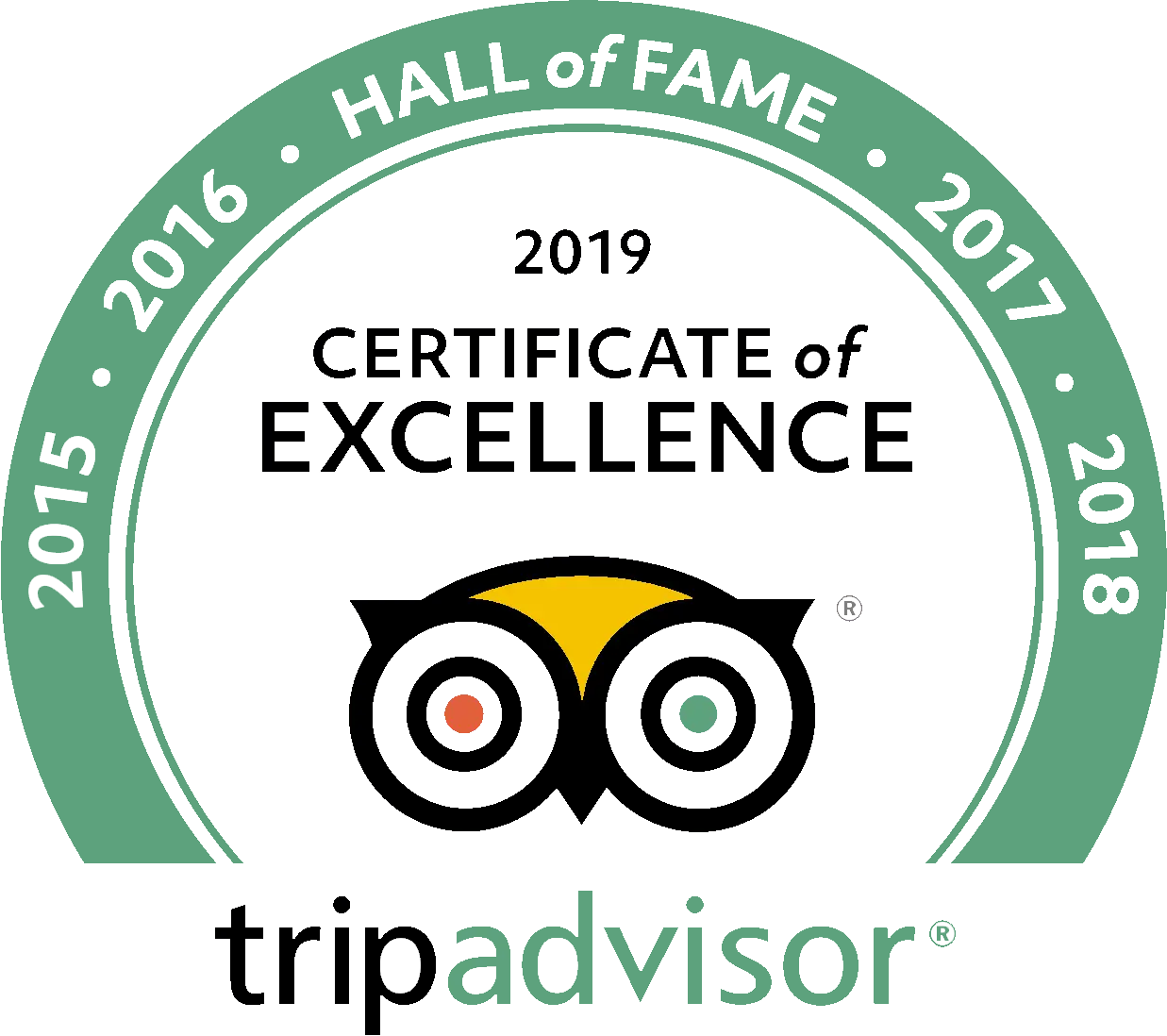 See what people are saying
166 total reviews
Leave a review
5.0/5 (based on 166 reviews)
We had a perfect day in London
Reviewed by
Mary Ann Avnet
We only had a short time in London and we wanted to make the most of it. This tour was perfect for us. We love to walk and Adrian was the PERFECT tour guide. His knowledge of history, combined with great communication skills and a sly sense of humor were amazing. He also made sure we were always in the right place at the right time to take great photos. Excellent tour.
Reviewed by
Shaun Callaghan
Rose Smith
Reviewed by
Rosalia Smith
Tour is good. Wish there's more time to experience the Westminster Abbey. Perhaps less introductory monologues and more moving through the Abbey. We, tourists, don't have a lot of time to accomplish all we would like to see in this amazing city. Perhaps let us know that the tour is broken up into a morning and afternoon with different your guides. Both tour guides were very good 👍
Frequently Asked Questions
What to bring?
Please wear comfortable shoes since you'll be on your feet for the majority of this tour. There is a lot of walking, so we also recommend a water bottle and perhaps some snacks too.
How much of this tour is guided?
The entire day is spent with your guide except for your free time at lunch. There are certain areas within the Tower of London where no guides are allowed, but you'll have plenty of time with them otherwise.
How gentle or rocky is the boat ride?
It's a really gentle ride since the River Thames is wide and slow. The boat is also quite large so it's not prone to rocking much at all.
Is lunch included?
No, lunch is not included, but you'll have time to grab lunch at one of several restaurants near Parliament Square. Your guide will point out several places to eat.
Where does this tour end?
This tour ends inside the Tower of London where you are free to explore more areas. You can then exit and walk across Tower Bridge on your own, grab a taxi, or head to the nearest Underground station called Tower Hill.
Does this tour guarantee seeing the Changing of the Guard?
No. The Changing of the Guard ceremony happens every day during June/July, but only Monday, Wednesday, Friday, and Sundays throughout the year. If there is heavy rainfall, the ceremony does not happen. Your guide will watch the time to help you get to the ceremony from Westminster Abbey in time.
Can I take pictures in Westminster Abbey?
Yes! You are now allowed to take non-commercial photography inside Westminster Abbey. Videos and flash photography are not allowed, nor is any kind of photography allowed during a service.
Does this tour include pick up at your hotel?
There is no hotel pick up for this tour. You'll meet your guide at the meeting point listed on your confirmation voucher (Parliament Square).
Can I bring a backpack?
Small backpacks and bags are allowed, but they will be searched at Westminster and the Tower of London.
What to bring?
Please wear comfortable shoes since you'll be on your feet for the majority of this tour. There is a lot of walking, so we also recommend a water bottle and perhaps some snacks too.
show more frequently asked questions