Penedès Region Wine & Cava Tasting from Barcelona
Visit two traditional wineries, ride a 4x4 through vineyards, and learn the secret to making Cava
Travel Flexibly
·
6.00h
·
Barcelona, Spain
Want to explore the enchanting Penedès wine region while you're in Barcelona? On this intimate tour, you'll visit two traditional wineries in the region, sampling three different wines, four glasses of cava, and several thoughtfully paired tapas. Tour both wine cellars and vineyards, get a behind-the-scenes look at the winemaking process, and ride a 4x4 Jeep along the vineyards with a real viticulturist! This is the best way to experience Catalonia's extraordinary wine region!
Penedès cava tour from Barcelona
Round-trip transportation
Visit a 2000-year-old winery
First wine tasting
4x4 ride through vineyards
Visit a historic cava winery
Cava tasting with tapas
An exciting day in Penedès!
Your day of sipping your way through the Penedès region begins in Barcelona, where you'll meet your friendly driver and intimate group of fellow travelers. As you all hop on your luxury minibus, enjoy the personalized experience of a small group.
Throughout the day you will enjoy a delectable tasting of different wines and snacks at 2 different wineries, followed by a visit to the manor house where the family resides, and a walk through their vineyards. Cap off your visit with an exciting ride on a 4x4 Jeep, as a passionate viticulturist accompanies you while you're driven along the stunning vineyards of the area.
Cheers with your intimate group to a wonderful day of exploring Catalonia's wine region, before being driven back to the city.
Penedès Region Wine & Cava Tasting from Barcelona Tour Description
Your 6-hour tour includes:
Expert, local guide

Roundtrip transport on luxury minibus to/from Barcelona

Visit 2 wineries in the Penedès region

3 wine tastings, 4 cava tasting, and tapas

Exclusive 4x4 ride along vineyard with viticulturist

Small group experience
Hop On a Luxury Minibus
Begin your adventure by making your way to Passage de la concepció, 7, where your driver will be waiting to whisk you away! Hop in your private, luxury minibus and get ready for a gorgeous ride.
As your drive begins, peer out the window as you pass by the impressive, modernist buildings of Barcelona. Once you leave the city, admire the charming towns and the picturesque countryside outside your window.
Once you enter the Penedès region, take in the stunning vineyards that line the streets, before arriving at your first stop of the day.
A Boutique, Family-Run Winery
Your first stop is a 2,000 year old, family-run boutique winery. As soon as you arrive, your friendly guide will be waiting to greet you and show you around the idyllic property. They will explain the winery's history in detail and lead you to the wine cellar. Learn about grape varieties, vine growing, and ideal storing conditions as you explore the cellar.
Three Decadent Wine Tastings
Next, follow your expert guide to the winery's tasting room. Sample 3 different, delicious wines from the vineyard, as your guide walks you through each. Your tasting will be paired with a variety of gourmet bites to nibble on, as well.
After your decadent tasting, visit the traditional manor house where the family lives, followed by a walk through their vineyards. As you explore, you'll continue learning behind-the-scenes secrets to winemaking!
Go For a 4x4 Drive With a Viticulturist
Perhaps the most thrilling part of the tour, now it's time to explore the vineyards like never before! Hop on a convertible 4x4 vehicle, where you'll ride along the vineyards with your knowledgeable guide and an expert viticulturist.
As you drive through this rural scenery, brimming with expansive vineyards, the passionate viticulturist will give you an even deeper sense of the winemaking process. As you cruise through this idyllic landscape, your guide will point out a charming, Romanesque church placed among the vineyards, which belongs to the manor.
Visit a Historic Vineyard
Following your exciting 4x4 ride, it will be time to hop back on your luxury minibus for the second winery visit of the day.
Your next vineyard is just as historical as the last and specializes in cava. This naturally sparkling wine with its own distinct flavor is a regional speciaility in Catalonia. As you explore this ancestral estate, which was built over an old farmhouse, your guide will point out the ingenious design facilities on the property.
During your tour, enjoy an exclusive visit to the Capella, the heart of the cellar and the oldest part of the winery. Wander through the ancient, candle-lit room as your guide explains more about the cava-making process.
Enjoy Four Glasses of Cava
After touring the ancient cellar and remarkable vineyard, enjoy a tasting of 4 different, delicious cavas. As you savor each glass, tapas will be provided, which have all been thoughtfully paired with each cava.
As you indulge in your final tasting of the day, cheers with your fellow group members as you soak in this idyllic setting.
Following your cava tasting, you and your intimate group of travelers will make your way back to the minibus for a comfortable journey back to Barcelona.
What you get with this tour
Roundtrip, private transport on luxury minibus from Barcelona
Expert English-speaking guide
Visit 2 wineries in Penedès region
Explore a 2,000 year old, family-run winery
3 wine tastings and 4 glasses of cava
Tastings paired with delicious tapas
Exclusive 4x4 ride with local viticulturist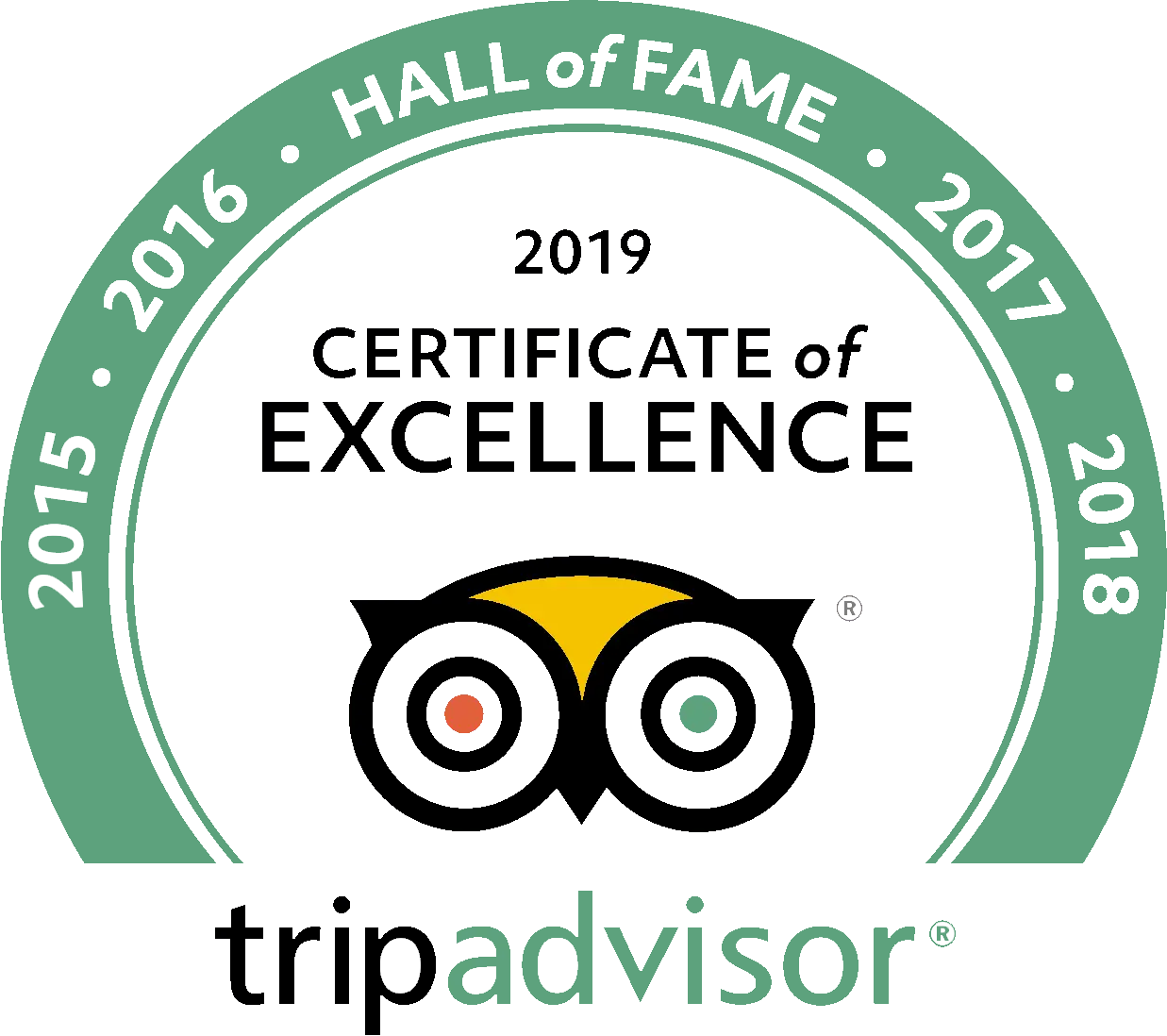 See what people are saying
0 total reviews
Leave a review
0.0/5 (based on 0 reviews)
Frequently Asked Questions
What to bring?
Please make sure to wear weather appropriate clothing, sunscreen, and comfortable footwear.
What to bring?
Please make sure to wear weather appropriate clothing, sunscreen, and comfortable footwear.
Is this tour run by The Tour Guy?
No, this tour is operated by one of our trusted and vetted partners in Barcelona.
Is lunch included in the price of the tour?
our tastings will be paired with tapas, including olives, bread with tomato, cheeses, ham on toasted bread, nuts, and chocolates.
What if I have food allergies, intolerances, or other dietary requirements?
Please contact us in advance so we can do our best to accommodate your needs. We will work with our tour partners to provide you with an alternative when possible.
How many glasses of wine will I get? 
You'll enjoy three glasses of wine, and 4 glasses of cava.
What if I don't drink alcohol but I'd still like to join a food tour?
Not a problem. Please let us know in the comment box when you book your tour so we can make sure an alternative drink is provided.
Can I bring my kids and do I have to pay for them?
The minimum age to join this tour is 16 years old.
Does this tour include hotel pickup?
No hotel pickup is included on this tour. You'll meet your guide at the designated meeting point at Passage de la concepció, 7.
show more frequently asked questions