Eat Like a Local Food Tour in Barcelona
Skip the tourist traps and discover Barcelona's finest tapas in Eixample and La Barceloneta
Travel Flexibly
·
3.00h
·
Barcelona, Spain
Ever wondered where the locals go to eat in Barcelona? Well, join our locals' favorites food tour and find out! From handmade Spanish sandwiches and traditional empanadas to classics like patatas bravas and crema catalana, you'll get a thorough introduction to Spain's tapas culture while also having a brilliant time with travelers from across the world. Our friendly guides will ensure you stay well off the beaten tourist path so you leave with a unique take on Barcelona's renowned food scene.
Eat like a local on this tapas tour​
Try grilled sardines
Tomato bread and olive oil
Patatas bravas
Small group experience
Bomba Barcelona
Delectable dessert
Fun for the whole family
Meet your local guide and fellow foodies promptly at 1 pm and be sure to arrive hungry, as you're about to taste your way through Barcelona's best-kept secrets. Over the next three hours, you'll visit tucked-away eateries often overlooked by tourists and sample delightful Spanish staples like freshly grilled sardines and authentic empanadas.
While you'll also dine on favorites like patatas bravas and crema catalana, remember that this is much more than a food tour. You'll also delve deeper into Spanish food culture, meet friends from around the world, make jokes and snap photos, and even delight in a collection of recommendations to continue your Barcelona discovery. By 4 pm, you'll be well-fed, full of knowledge, and ready to put your newfound appreciation for Barcelona cuisine to good use.
Locals' Favorites Food Tour in Barcelona
Your 3-hour tour includes:
Shared tastings

Grilled sardines, empanadas, patatas bravas, and more!

Guided tour through Barcelona's authentic food spots

Engaging narratives from a local food enthusiast

Memorable photo opportunities

Recommendations to enhance your Barcelona stay

Meet and bond with fellow travelers
Welcome to Barcelona's Culinary Heart!
Your culinary journey begins in Eixample, where narrow winding alleys intertwine with historic facades. Meet your fellow food enthusiasts and local guide at a designated spot at 1:00 pm and prepare to embark on an afternoon brimming with gourmet delights, captivating stories, and a genuine taste of Catalonia's vibrant culture. Throughout the tour, you'll dive deep into the city's authentic neighborhoods, where locals far outnumber tourists and menus are an unreadable sprawl of Catalan.
Savor the Sea with Grilled Sardines
Eager to get your tastings underway, kick off your culinary journey with a sampling of grilled sardines. These delicacies, deeply rooted in Barcelona's coastal traditions, reflect the city's maritime heritage and proximity to the Mediterranean. You'll also be treated to the unmistakable flavors of a Spanish homemade sandwich, typically layered with fresh, locally sourced ingredients like cured meats, cheeses, and aromatic herbs, encased in crusty bread.
Indulge in Spanish Staples
Next on the menu are quintessential Spanish staples—empanadas and patatas bravas. Forget the tourist trap version, and instead delight in freshly made empanadas packed with flavorful fillings and enclosed in a rich golden pastry. Patatas bravas, meanwhile, are a beloved Spanish classic of crispy fried potatoes topped with spicy tomato sauce and aioli. As you dine, listen as your guide shares fascinating cultural quirks and keeps you well entertained with "spud-tacular" tales that are sure to leave you hungry for more.
Conclude with the Crema Catalana
No Barcelona tour is complete without savoring the renowned crema catalana, and that's precisely what awaits you next. This cherished dessert boasts a smooth custard base complemented by a crisp caramelized sugar crust. As the tour wraps up around 4 pm, you'll be filled to the brim with delightful flavors and enriched by local insights.
Do note that the specific dishes highlighted in this itinerary can change based on the season, ensuring a fresh and authentic experience every time you join!
What you get with this tour
Anchovies with tomato bread
Local favorite restaurants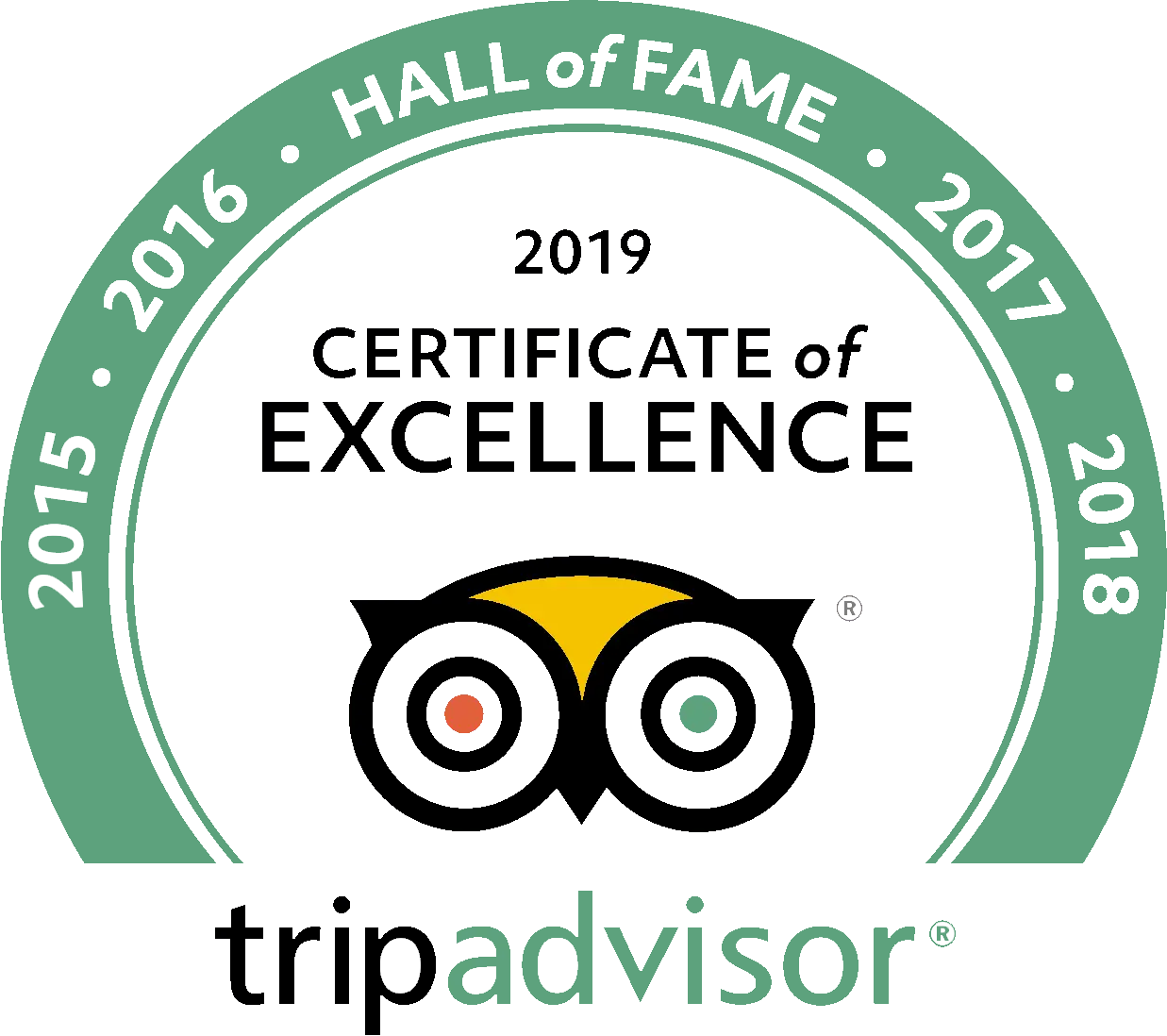 See what people are saying
0 total reviews
Leave a review
0.0/5 (based on 0 reviews)
Frequently Asked Questions
What to bring?
Some comfortable shoes and a healthy appetite!
What to bring?
Some comfortable shoes and a healthy appetite!
Is this tour run by The Tour Guy?
No, this food tour is operated by one of our trusted and vetted partners in Barcelona.
What if I have concerns about my mobility on this tour?
If you have any doubts about your mobility, please let us know beforehand. This tour includes a minimal amount of walking and navigating busy streets.
What happens if it rains?
We run our Barcelona food tour rain or shine. If the weather is extremely bad and a vendor is closed, we'll replace it with an equal or better stop.
Is there a dress code to join this Barcelona food and wine tour?
While there is not a specific dress code, you will be expected to be wearing shoes and a shirt to enter establishments. We also recommend wearing clothing you'll be comfortable walking in.
Do the food stops on this tour ever change?
Yes! We're always on the lookout for new and exciting local food, so some of the dishes you're served today may differ from the description. Rest assured, your guide will make sure that everything you try is utterly delicious!
Is lunch or dinner included in the price of the tour?
Yes. Throughout your food tour, you'll enjoy numerous tastings. Our guests find this more than enough food to replace a full meal.
What if I have food allergies, intolerances, or other dietary requirements?
Please contact us in advance so we can do our best to accommodate your needs. We will work with our hosts to provide you with a fitting menu.
Are drinks included in the price of the tour?
Besides a bottle of water, drinks are not included in the price of this tour. However, if you'd like to purchase drinks, our guides are happy to recommend ones that'll pair great with the dishes you're sampling.
Can I bring my kids, and do I have to pay for them?
Yes, everyone is welcome on our Barcelona food tour. While infants (0 to 1 year old) are free, anyone aged 2 and above is the same price as an adult. This is because similar-sized dishes will be served to everyone during tastings, and there are a limited number of seats available.
show more frequently asked questions