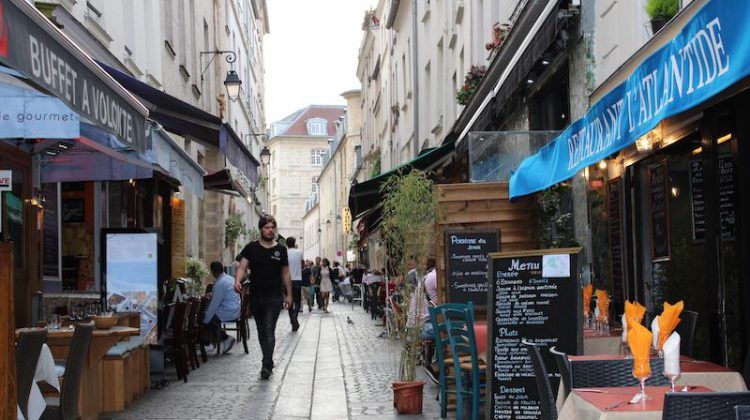 Aside from the Louvre, Eiffel Tower and Paris Catacombs, Paris is a city defined by its food. Finding where to eat in Paris is crucial to an unforgettable trip. With that, here are some of the best restaurants in Paris near the city's main landmarks.
---
In this guide, we'll cover:
Best Restaurants Near the Louvre
Best Restaurants Near the Paris Catacombs
Best Restaurants Near  the Eiffel Tower
Looking for the best food in Paris?
If you don't want to pick and choose where to eat, we will be happy to pick and choose for you. Join our Le Marais Food Tour to experience the best local cuisine in Paris.
Best Restaurants Near the Louvre
Balagan Paris
Address: 9 Rue d'Alger, 75001 Paris
Hours: Monday – Saturday: 7 a.m.-10:30 a.m. | 12 p.m. – 2:30 p.m. | 7 p.m. – 11:30 p.m., Sunday: 7 a.m.-10:30 a.m. | 12 p.m. – 4 p.m. | 7 p.m. – 11:30 p.m.
Super charming restaurant serving fresh ingredients and seasonal dishes. It can get a bit loud, but it's never a dull moment inside. We recommend starting with deconstructed kebabs or the spicy tuna tartare with fennel, cilantro, capers and pistachios. Next, sea bream black pasta, and for a fun dessert, try the deconstructed snickers bar. Afterward, head to the bar downstairs for a couple of cocktails and music!
Maison Maison
Address: Face au, 16 Quai du Louvre, 75001 Paris
Hours: Tuesday – Sunday: 12 p.m. – 11:30 p.m., Monday: 3 p.m. – 11:30 p.m.
If you're looking for a place to relax and have a cold beer or glass of wine with a great view, then this is the place to be. They even have an app that allows you to order from the table and sends you a message when your drink is ready at the bar. For those who don't speak French well, this app ensures you get exactly what you want without the stress. Maison Maison is perfect for quick bites to eat or lounging afternoons with a drink. The restaurant portion is only open on weekends, but the bar, with its doors opening right on to the banks of the Seine is always a perfect pit-stop.
Ellsworth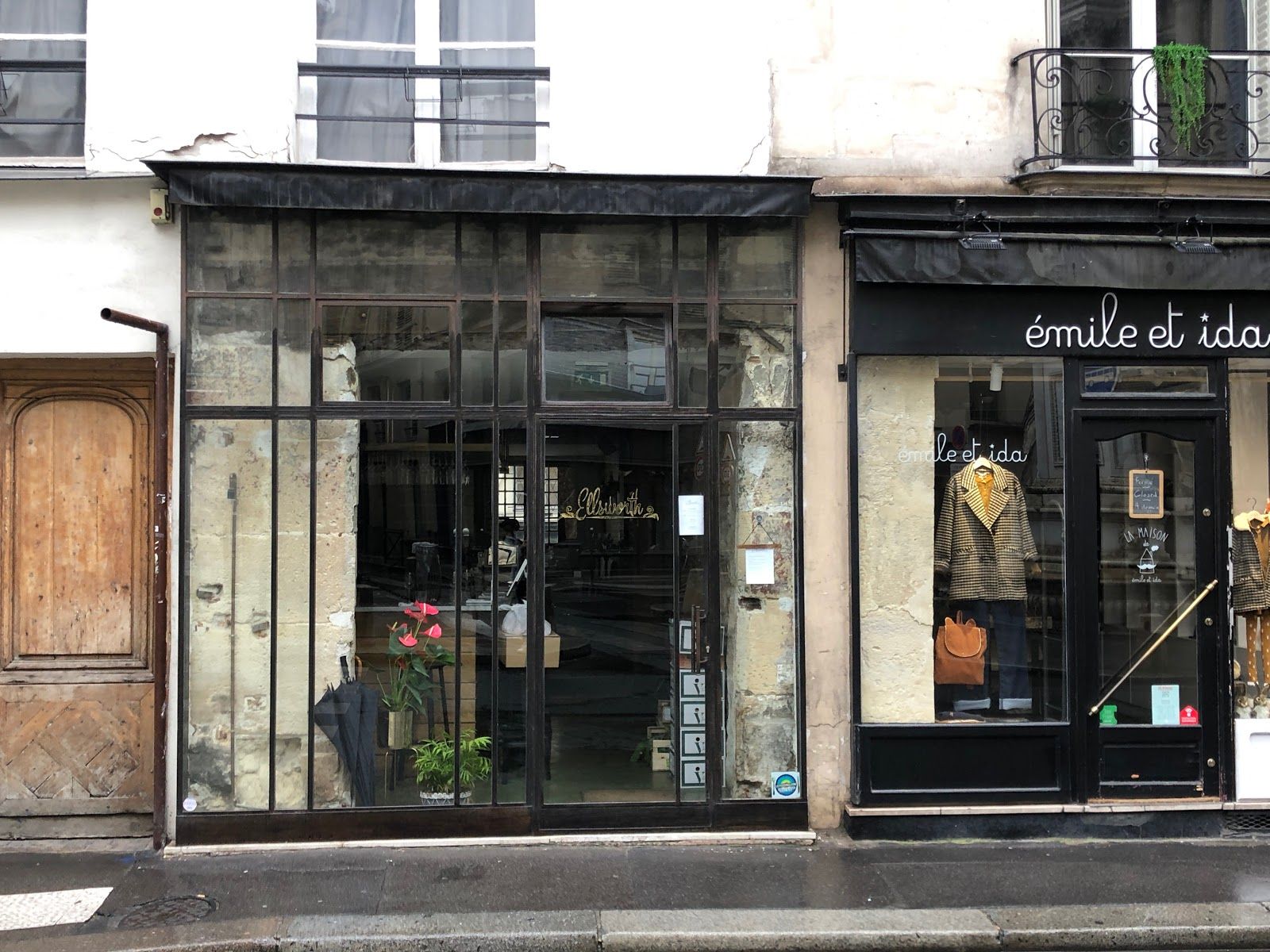 Address: 34 Rue de Richelieu, 75001 Paris
Hours: Sunday – Monday: Closed, Wednesday – Saturday: 12:15 p.m. – 2:15 p.m. | 7 p.m. – 10:30 p.m.
Ellsworth is a go-to for French twists on American classic cuisine. Make a reservation before going for either lunch or dinner because this restaurant is almost always packed with a line out the door. Definitely start with the white asparagus and raw cream with truffles to segue into the amazing homemade fried chicken.
Iovine's
Address: 7Bis Rue du Colonel Driant, 75001 Paris
Hours: Monday – Sunday: 12 p.m. – 2:30 p.m. | 7:30 p.m. – 11:00 p.m.
Iovine's is the best pizza joint in Paris serving a wide variety of classics and specialized big pizza pies. If you're in a rush, they also deliver and allow takeout. Why not grab a pizza and bring it down to the Tuileries garden just in front of the Louvre for a bite to eat?
Le Vin de Bellechasse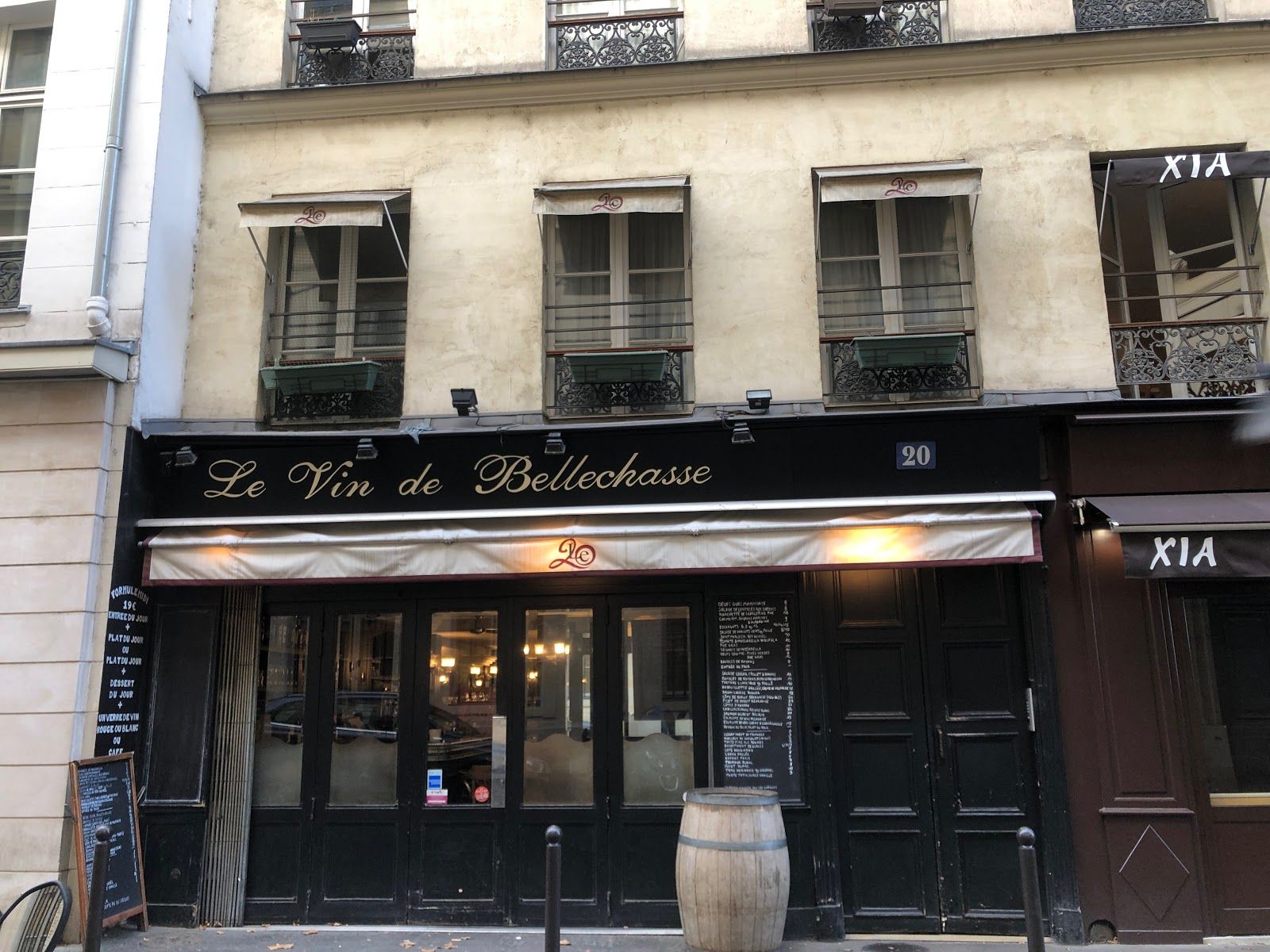 Address: 20 Rue de Bellechasse, 75007 Paris
Hours: Monday – Sunday: 12 p.m. – 3:30PM | 7 p.m. – 11:30 p.m.
Just on the other river bank sits Le Vin de Bellechasse, a classic French bistro serving up delicious plates by lovely staff. We recommend going for lunch as they do a 19 euro lunch meal that includes an entrée of the day OR dessert of the day + plate of the day + glass of wine or coffee. Regardless, the fries are a must. Our fave is the cod, which comes with vegetable purée and mashed potatoes. Get the cheesecake for dessert.
Best Restaurants Near the Paris Catacombs
Le Zeyer
Address: 62 Rue d'Alésia, 75014 Paris
Hours: Saturday – Sunday: 12 p.m. – 12:15 a.m., Monday – Friday: 8 a.m. – 12:15 a.m.
This is a fantastic choice of tradition mixed with excellent service. The decor has a '50s vibe with wooden carved panels and art deco light fixtures. Le Zeyer is a very authentic restaurant situated on a busy roundabout near the center of Paris. We recommend the bavette steak or seared sea-bass for the main course. Save space for a crème brûlée dessert! Le Zeyer is the perfect brasserie vibe with a covered and heated patio wrapping around the entire exterior of the restaurant. Great for enjoying a cocktail!
La Closerie des Lilas
Address: 171 Boulevard du Montparnasse, 75006 Paris
Hours: Monday – Sunday: 12 p.m. – 1 a.m.
Located in a beautiful neighborhood with traditional french cuisine oozing from the kitchen. The food, wine, staff, and ambiance are great. The prices of dishes here are a bit steeper, but it's worth every penny. The dining room has a lovely piano which is played throughout the evening by a talented pianist. Listen so some live music while enjoying our favorite – shrimp risotto! For dessert, the Cafe Gourmand is superb every time. Take your time and fully get your money's worth with a long dinner in this classic location.
Au Petit Marguery
Address: 9 Boulevard de Port-Royal, 75013 Paris
Hours: Monday – Sunday: 12 p.m. – 2:15 p.m. | 7:15 p.m. – 10:15 p.m.
Amazing french restaurant with delicious frog leg appetizers and large plate sizes. The staff is extremely welcoming with great humor. The prices here are reasonable and every item of food is homemade with fresh and local ingredients. For a main, the pan-browned veal sweetbreads, eggplant and tomato gratin and shrimp tagliatelle are exceptional. Make sure to leave room for dessert – the soufflé is out of this world!
Cave La Bourgogne
Address: 144 Rue Mouffetard, 75005 Paris
Hours: Monday – Sunday: 7 a.m. – 2 a.m.
Cave La Bourgogne serves amazing confit du canard with garlic potatoes and a salad, and why not also try the beef bourguignon while you're at it. All of the meals are very comforting, delicious, and reasonably priced (you can usually eat and drink for under 20 euros per person). The atmosphere is very friendly, even for kids, and welcoming with many locals randomly encountering friends.
La Coupole
Address: 102 Boulevard du Montparnasse, 75014 Paris
Hours: Sunday – Monday: 8 a.m. – 11 p.m.
A great place with lots of history and Art Deco decor. Since it's always very busy, La Coupole is not the place to go if you're in a rush. Sit back and soak up the atmosphere while enjoying French classics. They offer tasting platters that range in size and price. There's also an oyster bar, elegant french onion soup, roasted duck breast, mussels and fries, chocolate lava cakes, crêpes and millefeuilles.
Best Restaurants Near the Eiffel Tower
Mokus
Address: 116 Avenue Kléber, 75016 Paris
Hours: Monday – Sunday: 11 a.m. – 11:30 p.m.
Great pizza made with fresh ingredients and thin crusts at reasonable prices. The ambiance is very hipster and happening, and very kid-friendly as well. We suggest you check out the bathroom even if you don't have to go, just to bask in awe at the interior decoration. We recommend starting with the garlic bread and a few pizzas.  For the main course, save tons of space for homemade pasta! Mokus offers two; beef ravioli and spinach ricotta ravioli, with pasta of the day all made from scratch inhouse. And to finish it off – pistachio crème brûlée!
Les Cocottes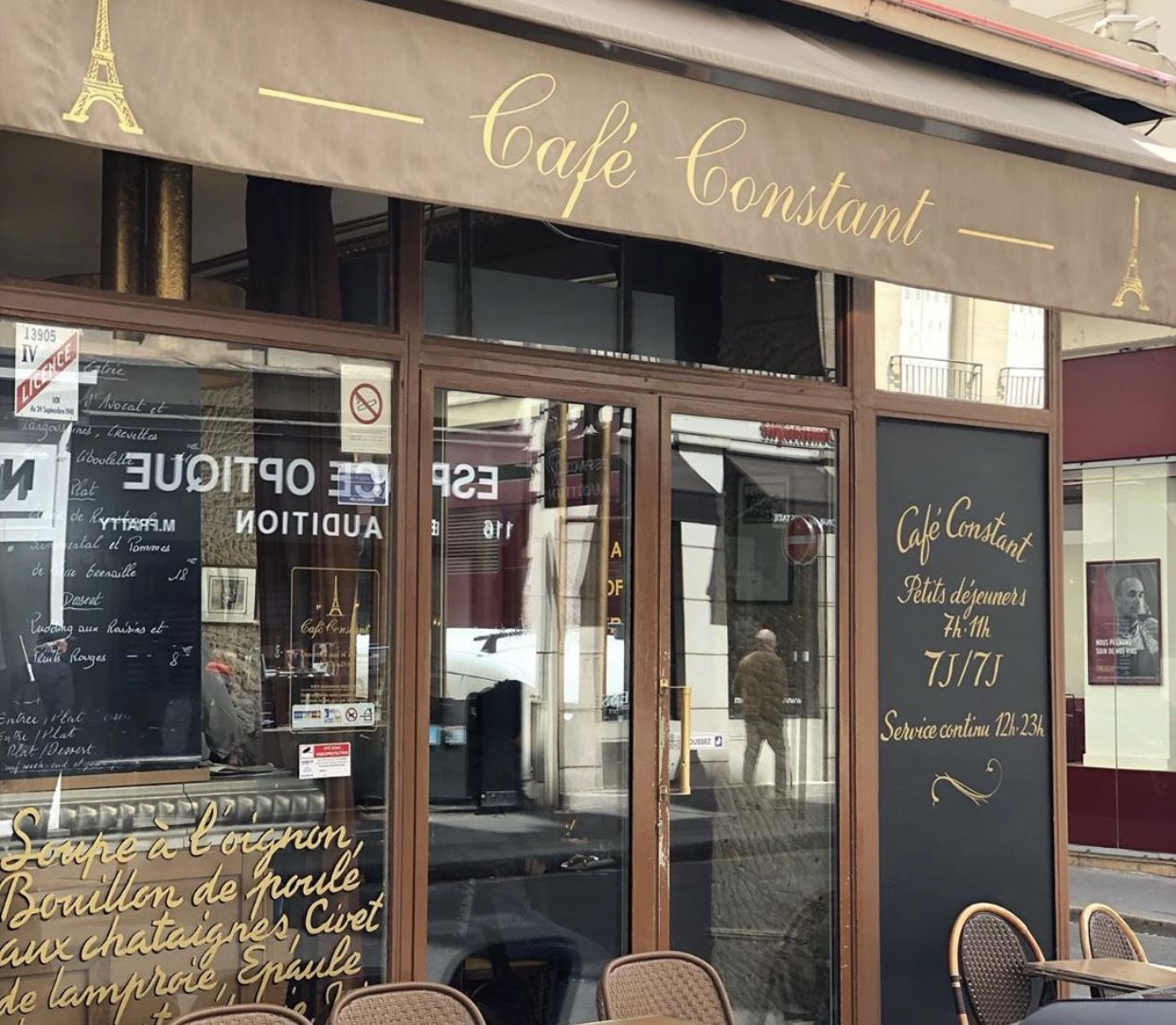 Address: 135 Rue Saint-Dominique, 75007 Paris
Hours: Monday – Sunday: 12 p.m. – 11 p.m.
A very typical Parisian restaurant: small with tables situated very closely together. The decor is very modern, the service is great, the food always has good flavoring. The presentation is beautiful and served in cast iron pots. Start off with 6 burgundy snails with garlic butter. Next; the beef rib steak, Béarnaise sauce, marrowbone and homemade fries or codfish cooked in bouillabaisse juice, vegetable stew.  To end it off, the ever-fabulous chocolate tart!
Bistrot Belhara
Address: 23 Rue Duvivier, 75007 Paris
Hours: Sunday, Monday: Closed, Tuesday – Saturday: 12 p.m. – 2:30 p.m. | 7 p.m. – 10:30 p.m.
The service is impeccable, the wine pairings are excellent, and each dish is unique and delicious. It is a bit off the beaten path, but that means it is peaceful, authentic, and full of genuine talent and French cuisine. The interior is clean and beautiful, making you want to stay for hours and hours. The menu changes per season so check online depending on when you plan on going.
Corso
Address: 79 Avenue Kléber, 75016 Paris
Hours: Monday – Sunday: 9 a.m. – 1 a.m.
Corso is a must when you're struggling with what to have for dinner. Their pasta is great and they offer gluten-free options for all noodles as well! Not feeling pasta? Their menu is lengthy and they're open late, so grab a cocktail and try a few mozzarella dippers before digging into a plate of beef carpaccio and risotto.
Zia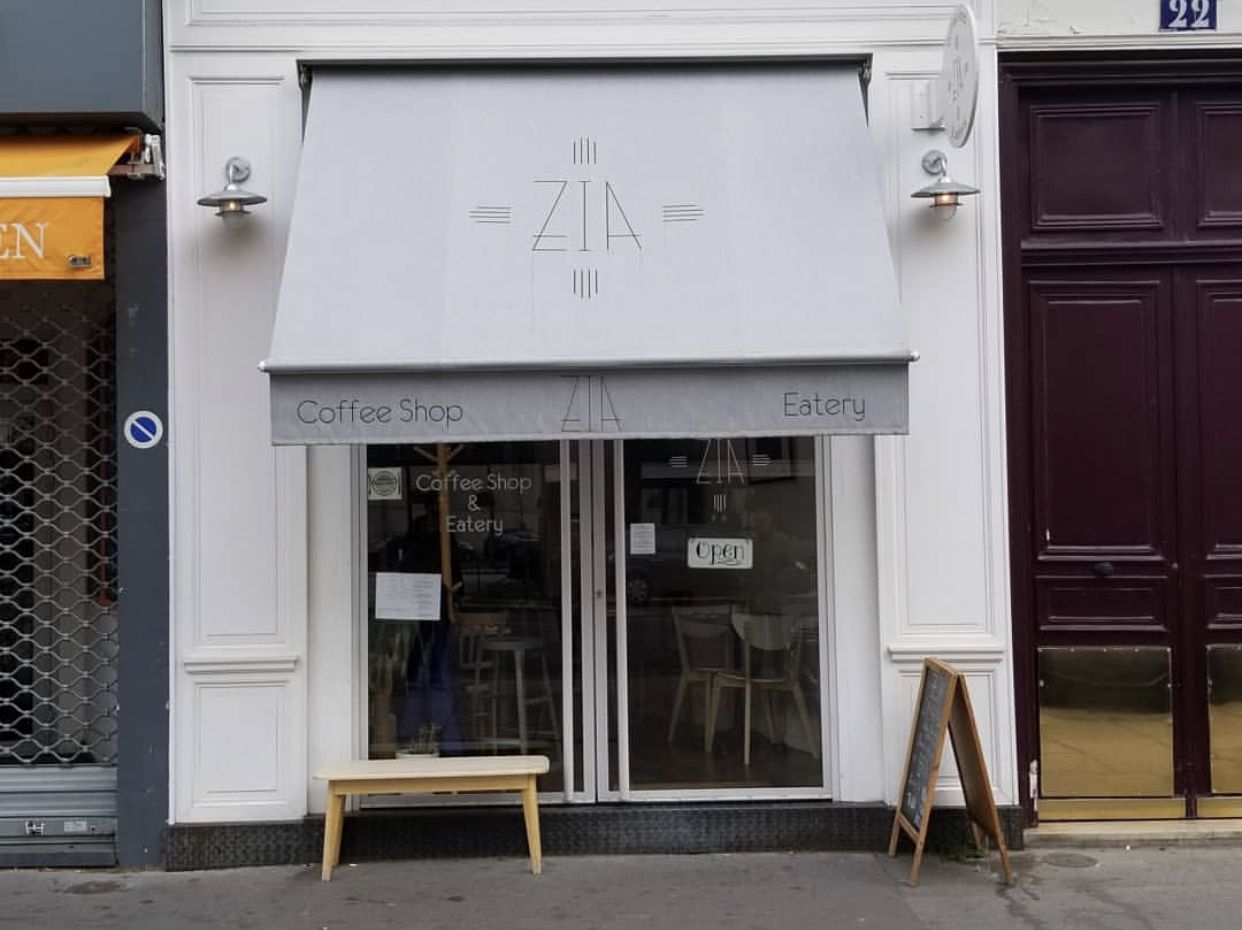 Address: 22 Avenue de Tourville, 75007 Paris
Hours: Monday – Sunday: 10 a.m. – 4 p.m.
Perfect for breakfast or brunch. The owner is very hands-on, which gives the experience a very personal touch on top of amazing food. They even make their own almond milk! Definitely try the dutch pancakes.
Best Restaurants in Le Marais
Pupetta
Address: 124 Rue Saint-Denis, 75002 Paris
Hours: Sunday: Closed, Monday – Saturday: 12 p.m. – 2:30 p.m. | 7 p.m. – 11 p.m.
All of the staff is from Naples, as is the food. Cute little pizza spot with nice design and excellent pizzas with thin crusts and homemade sauce, cooked perfectly with right amount of char underneath. We recommend starting with the bufalina salad. Next, the pasta pupetta or a pizza, and to end, panna-rotta – their own spin on a traditional panna cotta. 
Les Philosophes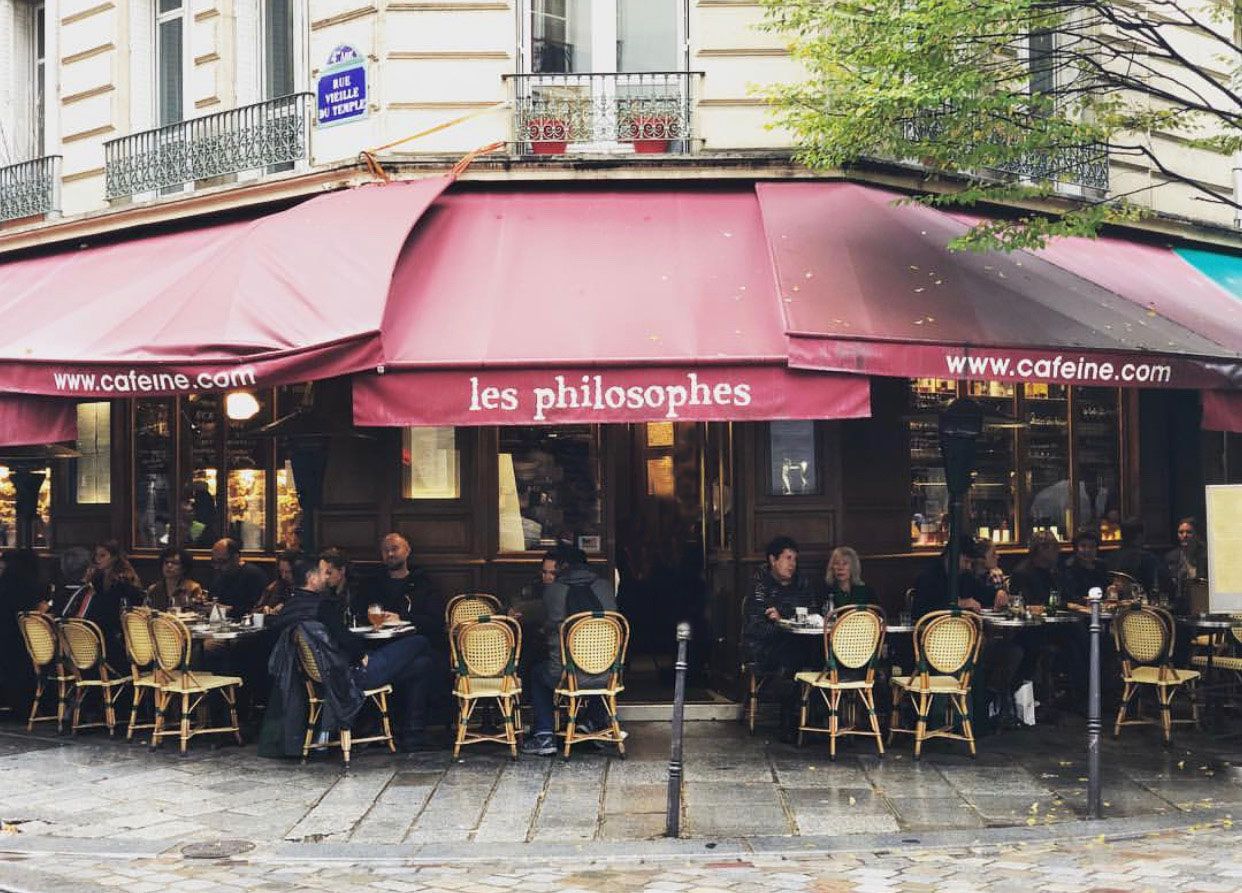 Address: 28 Rue Vieille du Temple, 75004 Paris
Hours: Monday – Sunday: 9 a.m. – 2 a.m.
A classic French brasserie with a classic French vibe and large patio! They offer combo deals allowing you to choose from a vast variety of options like French onion soup, salads, hot appetizers, main courses like fish, lamb, and beef and a very long list of traditional French desserts.
Miznon
Address: 22 Rue des Ecouffes, 75004 Paris
Hours: Saturday: Closed, Sunday – Thursday: 12 p.m. – 11 p.m., Friday: 12 p.m. – 4 p.m.
Miznon is known for its pitas, which are truly fantastic. We recommend trying the spicy fish — it's tangy, but not over-the-top spicy. We also recommend the beef bourguignon pita sandwich with plenty of caramelized red onions. Or the whole grilled cauliflower. Great vibe, busy and loud with music. Plus, everything offered up by this joint is kosher!
Au Petit Fer à Cheval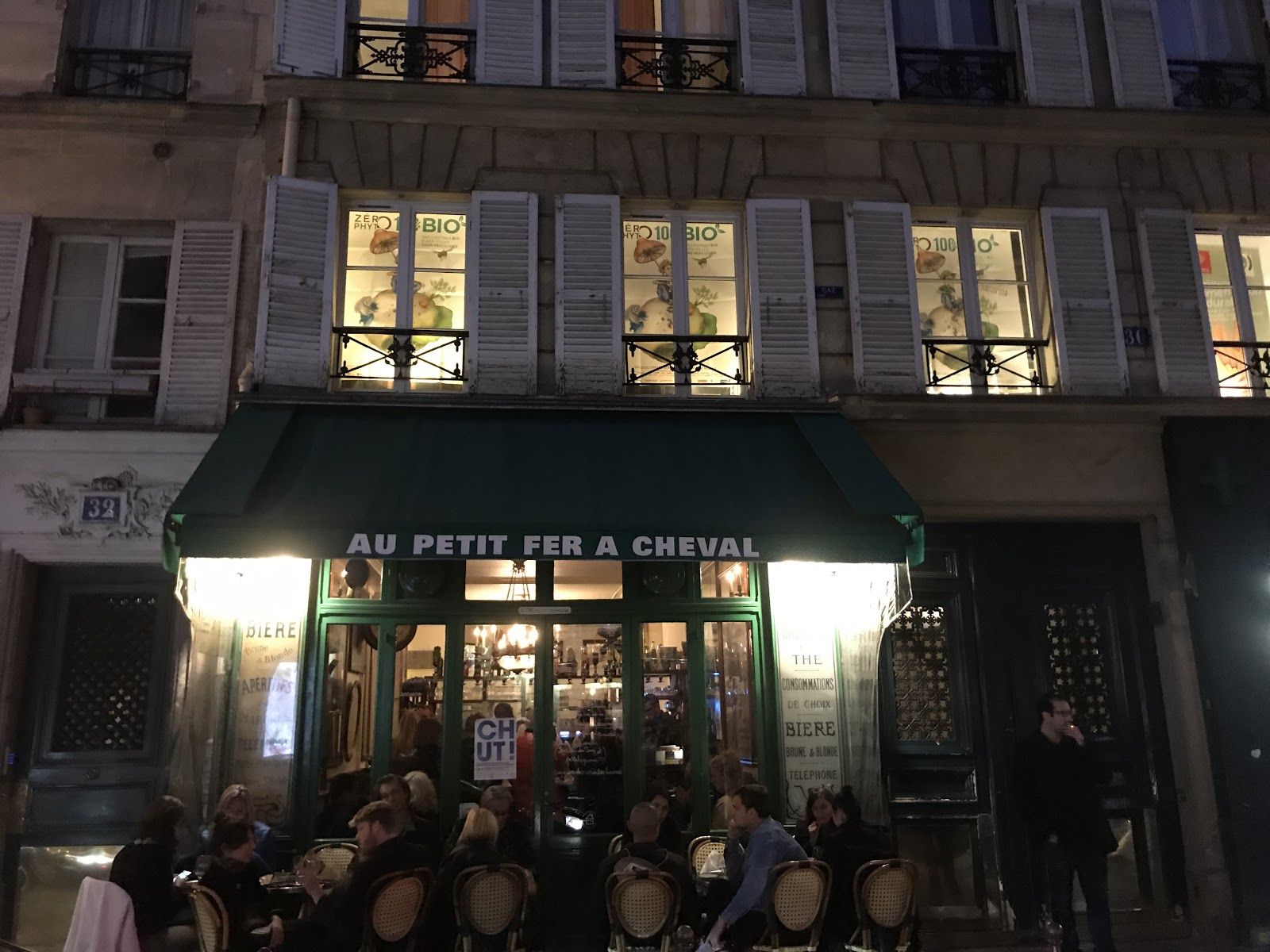 Address: 30 Rue Vieille du Temple, 75004 Paris
Hours: Monday – Sunday: 9 a.m. – 2 a.m.
This little hole-in-the-wall restaurant is extremely simple, but delicious.  The food is perfectly prepared, the breadbasket is always full, and the interior is extremely French. Their cocktails are delicious and the service is quick and reliable. Try out the Steak Frites for a super classic meal! The front of the restaurant holds a super classic French patio on a small busy street in Le Marais. 
Dame Tartine
Address: 2 Rue Brisemiche, 75004 Paris
Hours: Monday – Sunday: 10AM – 12AM
Great friendly staff, an easy to pick from 2-page menu with a wide range of choice (of tartines – at this place, it's a well-made, long slice of bread garnished with some deliciously fresh ingredients on top and is all reasonably priced. We recommend the Madame Marguerite: 2 poached eggs on baby spinach, Emmental cheese, sautéed onions and candied tomatoes served on white or whole wheat toast.