A trip to New Orleans is an experience in gastronomic delights, down-home vibes, and nightly parties. The people of New Orleans (or NOLA) love to celebrate, so you'll probably see a celebratory parade of some kind at least once during your stay. Bourbon Street parties every night, all night long, and food and music fill your senses on every corner. You'll find plenty to do whether you're a foodie, history buff, curious about voodoo, or an architect lover. As you plan your visit to the cradle of jazz, make sure to bookmark this page for all the top things to do in New Orleans.
---
Top Things To Do While Visiting New Orleans
When you think of New Orleans, you probably think of Mardi Gras and jazz music. However, there's so much more to this historic city. Located at the mouth of the mighty Mississippi River, you'll find unparalleled local seafood, and a cuisine fusion of French, Creole, Cajun, Italian, and deep southern comfort food.
Besides the food, you can experience the Bourbon Street nightlife that feels like a neighborhood block party, wander the Garden District, or explore the swamps of the Mississippi River. A trip to New Orleans will be one to remember, so choose from our list of the top things to do in New Orleans as you plan your vacation.
Begin With Mouthwatering Beignets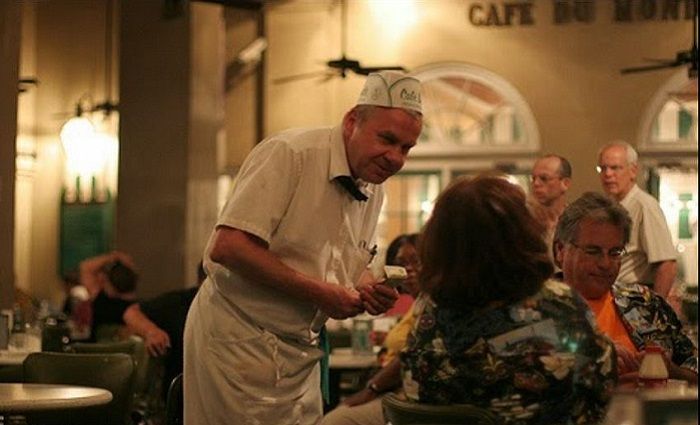 Start your morning in New Orleans at one of the oldest, most delicious cafes in New Orleans that's been in business since 1862. And while New Orleans can boast a long heritage of historic eateries, this is our favorite cafe. The line out the door proves it's one of the best for hearty chicory coffee and beignets, but the secret is to head to the takeaway line which moves faster.
While you wait, you'll likely be entertained by one of the many street artists nearby. Don't rush through your sweet beignet. Enjoy every delicious morsel of fried pastry that's topped with an unreal amount of powdered sugar. Make this a daily stop as you plan your list of things to do in New Orleans.
Address: 800 Decatur Street, New Orleans
St. Louis Cathedral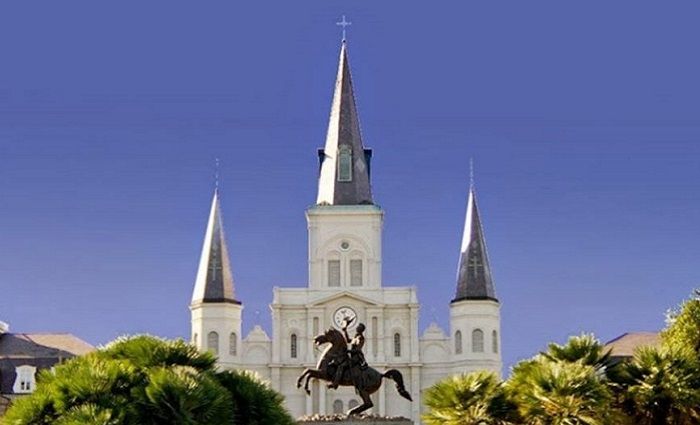 You'll find the St. Louis Cathedral at Jackson Square, just catty-corner from Cafe du Monde. Not only are the three spires impressive on their own, but the fact that this cathedral is the oldest cathedral still in use in the U.S. makes it all the more special.
This notable landmark was built in 1727 and has lasted the tests of time. Visitors are welcome at mass that's held every day except Saturday. The interior of the cathedral has a beautiful mural at the front and throughout the ceiling, which maintains Romanesque depictions with a French flair since it was built to honor King Louis IX.
Visiting Catholics and history buffs might enjoy booking one of their tours to learn more. Otherwise, make sure to catch it at sunset for some epic photos.
Address: 615 Pere Antoine Alley, New Orleans
Have Your Palm Read
The embrace of all Caribbean cultures in New Orleans, including mysticism and voodoo, makes it a great place to experience your first palm reading at one of any number of psychic shops or street corners. Many cultures around the world have long revered this gift of palmistry as a guide to one's path in life. Whether or not you believe in fate or destiny, getting your palm read is a fun thing to do in New Orleans, and to be honest, you just might be surprised.
As opposed to talking with a psychic, a psamlist reads the ever-changing lines in your hands to explore the story of you who are, things you've done, things you want to do, and what you can achieve. There are many shops where you can try this unique activity. You'll often find mystical psalmists setting up shop around Jackson Square later in the day. Keep your eye out for a shop that draws you in, as that's part of the magic of finding a palm reader that resonates with you.
Address: 701 Decatur St, New Orleans
Head Out On A Swamp Tour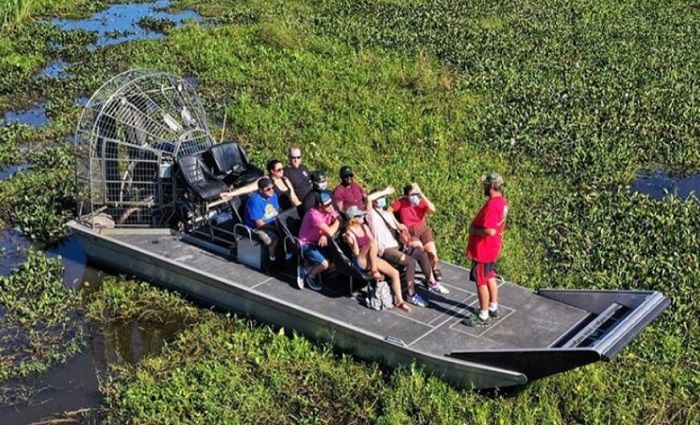 If you've never been down south, then you've probably never seen an alligator in the wild. Well, here's your chance. Book a tour to explore the swamps of Louisiana that are teeming with all kinds of amphibious life. You can opt for a ride on a covered tour boat, an airboat, or float in a kayak on your own.
Gators are most active in the spring and summer when they emerge after the cooler months. Your tour guide will do their best to find a nest of baby gators so you can hold one in your hand for an impressive picture. Plan an afternoon in the swamp on your list of top things to do in New Orleans.
Party All Night On Bourbon Street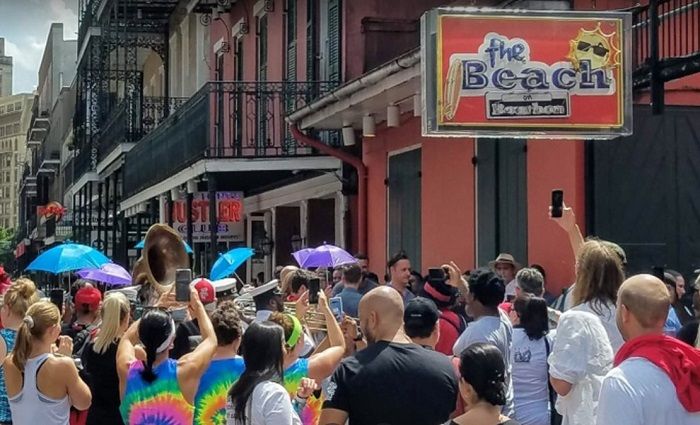 Most cities party hard on the weekends. New Orleans parties every night. And every night on Bourbon Street is like the biggest neighborhood block party ever. There's something for everyone here from hip-hop to live jazz. Located in the French Quarter, Bourbon Street officially starts at the intersection of Bourbon and Canal Street.
You can start at a tasty bar and grill like Bourbon Street Drinkery, then make your way over to The Beach on Bourbon for a rowdy outdoor courtyard club. If fine dining is your thing, then GW Fins is the place to be. Bourbon street stretches for several blocks, so it's worth exploring the dives, karaoke bars, and shops for more than one night in a row.
And while nothing compares to the party atmosphere of Mardi Gras, you'll find yourself elbow-to-elbow on weekends with drinks flowing freely and beads flying through the air.
Address: Bourbon Street & Canal Street, New Orleans
Polish Off A Po'boy Sandwich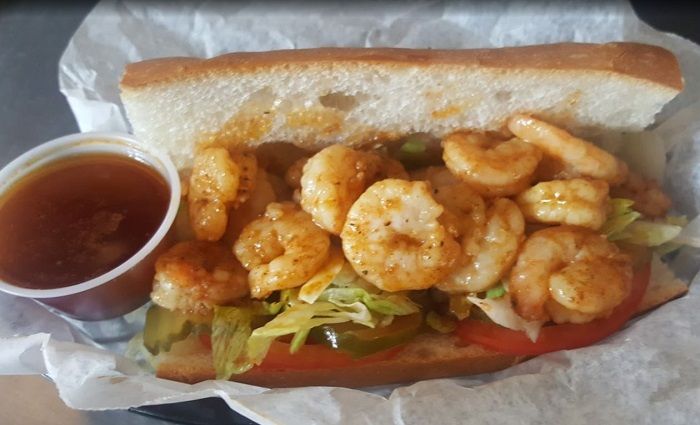 Po'boys are a Louisiana staple. They started as a cheap way to feed the streetcar workers who were on strike in the 1920s but grew to cult popularity. The dripping flavor explosion of hearty meats sets a po'boy above the rest.
These sandwiches define the standard for all sandwiches here, so be sure to stop into NOLA Poboys for one of these culinary treasures. You can try one of over 45 possible flavors here. Try a fried crawfish, soft-shell crab or barbecue shrimp po'boy if you're a seafood lover. Otherwise, the Big Easy or Patton's hot sausage po'boy should be your top choice.
Everyone in New Orleans has their favorite po'boy joint, so you can also ask your hotel bellhop where they go to fill their craving.
Address: 908 Bourbon St, New Orleans
Stroll Through The Garden District
Head southwest of the French Quarter to the Uptown Garden District. It's a quaint area of New Orleans that's filled with homes of all sizes and architecture—all impeccably well-kept. Take an Uber here or ride the trolley streetcar down St. Charles Avenue then walk your way to Magazine Street.
Insta-worthy photos are ready to be snapped in front of each gorgeous plantation-style house you pass. This area of New Orleans begs you to stroll casually along the streets and step into the boutiques and antique shops before stopping in for fine dining.
For a fun adventure, stop in at the Lafayette Cemetery No. 1 to see the magnificent old tombstones of the first settlers and known witches.
Address: Garden District, New Orleans
Stop By The Roman Candy Cart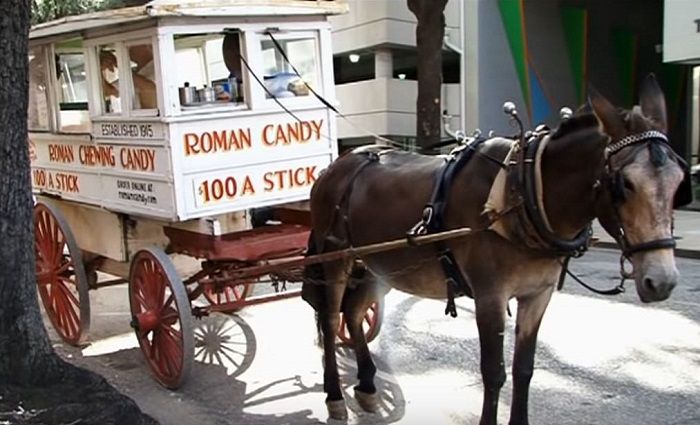 True to New Orleans heritage and tradition, the Roman Candy Company still makes some of the best chewing taffy anywhere. Their shop is located near the Audubon Zoo where they also have a permanent kiosk. Otherwise, keep your eye out for the horse and cart where fresh-made candy is made all day long.
It's a taste of old world delights with old world technology. They don't have an Instagram or specific route they follow, just as it would have been in 1915. That's part of what makes this so special and a top thing to do in New Orleans.
They typically wander through uptown and downtown during the day, so make sure to hail the owner when you see him. Your sweet tooth will thank you.
Address: 5510 Constance St, New Orleans (also inside Audubon Zoo or wandering the street of NOLA)
Experience One Of The Best WWII Museums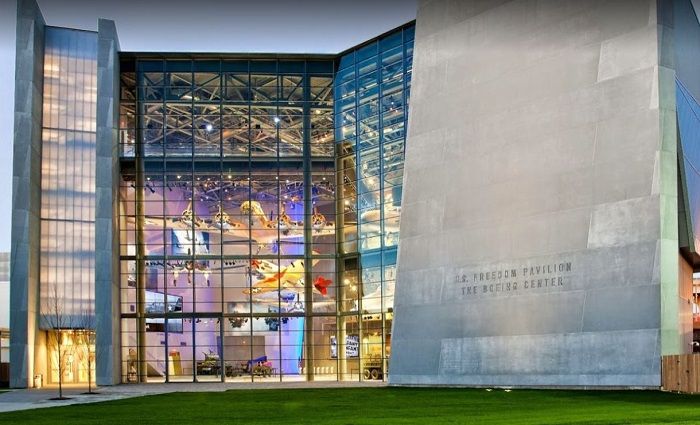 Would you have guessed that New Orleans houses one of the best WWII museums in the world? It's a surprising gem of a museum that's the number one attraction, which is why it's always on a list of top things to do in New Orleans. This museum is a huge complex of several buildings that houses numerous impressive exhibits.
First, learn about what lead up to the war and how the country and companies came together to build the greatest fighting force in the world. Next you can experience a 4D theater that immerses you in a WWII experience that's narrated by celebrities and first-hand accounts.
Finally, you can stand underneath a B-17 Flying Fortress or the magnificent Vought F4U Corsair used by the infamous Black Sheep Squadron that my grandfather just so happened to fly with. I may be partial to that particular warbird.
Address: 945 Magazine St, New Orleans
Stay At A Gorgeous Boutique Hotel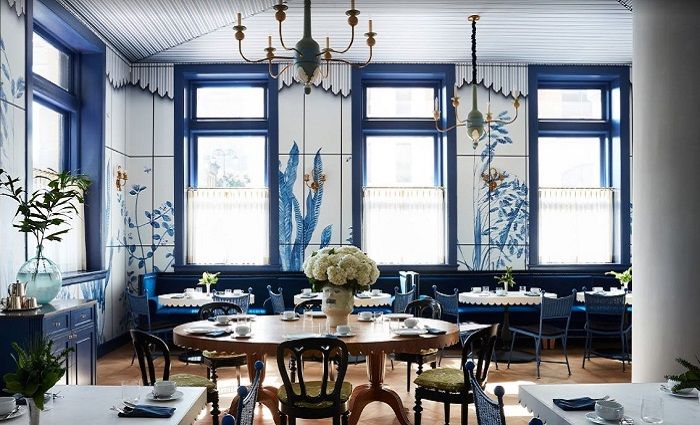 New Orleans has some of the most incredible boutique hotels in the south. The Maison de la Luz is one of the newer hotels that aims to transport visitors back in time but with modern conveniences. Luxury, grace, charm, reverence, and elegance are just a few of the words that describe this hotel.
Every piece of furniture is carefully chosen to express a fusion of Southern hospitality and charm with a French flair. Boutique hotels are one of the best ways to truly up your New Orleans experience so you can feel fully immersed in all that New Orleans has to offer.
Address: 546 Carondelet St, New Orleans
Dine On A Paddle Wheel Boat On The Mississippi River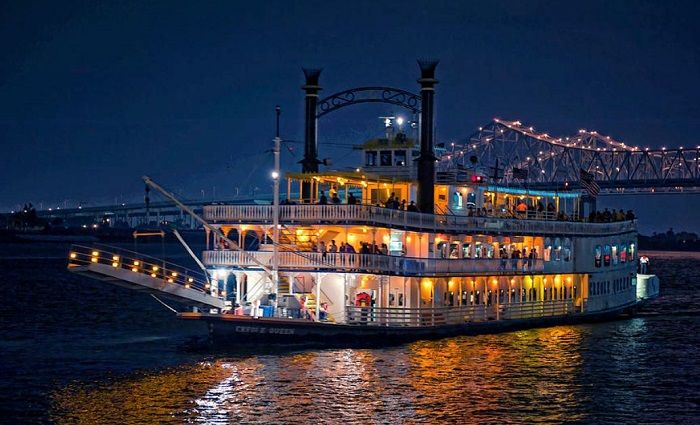 Paddle wheel boats hold a special place in the hearts of southern descendants. These magnificent boats were the premier way to travel the mighty Mississippi River in the 1800s, and they remain a top attraction for locals and visitors to enjoy a night out on the river.
Plan an evening enjoying music and dinner on the Paddlewheeler Creole Queen which has the largest indoor capacity of all the river boats. This river cruise starts at the busiest port in the south so prepare to feel minuscule and historic next to the numerous cargo ships around you.
You can book a daytime brunch tour, a historic cruise with narration, or an evening of live jazz and a buffet filled with Cajun and Louisiana classic dishes. If you intend to visit over a major holiday, plan ahead to book a special holiday cruise.