The Metropolitan Museum of Art in New York City is the largest art museum in the United States. With art ranging from ancient Greek sculpture to the great modernist works, it has more to see than any one article could cover. However, we've collected a few highlights of the museum's top attractions.
Washington Crossing the Delaware (1851) – Emanuel Leutze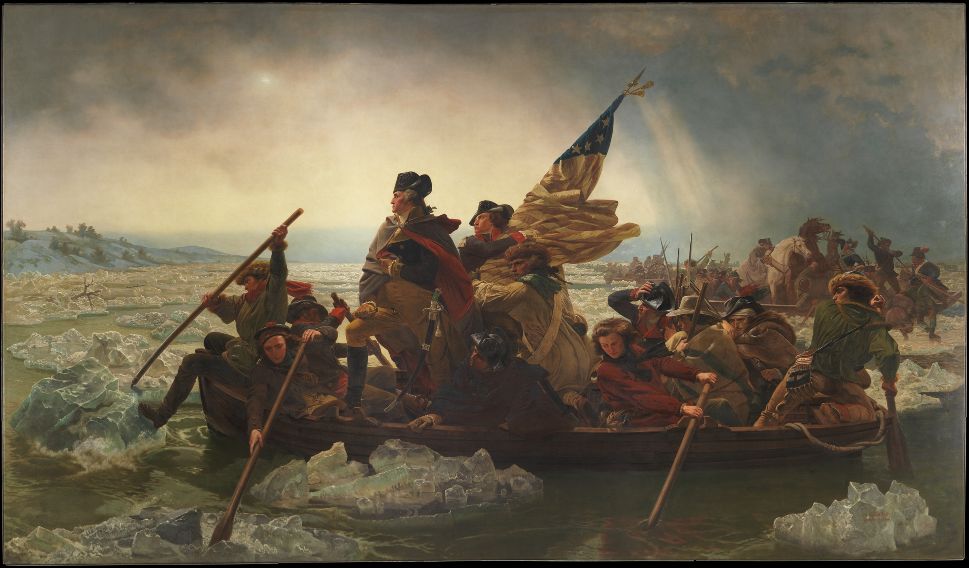 An enduring symbol of American patriotism and perseverance in the face of great odds. This large-canvas painting has been copied and recopied, parodied and celebrated countless times in its history. Thought painted almost one hundred years after the events it depicts, the painting presents Washington's perilous journey across the frozen Delaware river with immediacy and passion. Depleted and short on morale, the men of Washington's company crossed the Delaware in a surprise attack on enemy troops quartered in Trenton, New Jersey on Christmas Day 1776.
Self Portrait with Straw Hat (1887) – Vincent Van Gogh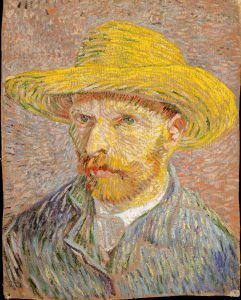 A classic example of Van Gogh's gifts of color and expression, this painting is deceptively simple in its design. Hundreds of tiny paintrokes give the painting a moving, lively quality, and the simple contrasting color schemes allow the figure (Van Gogh himself!) to pop off the canvas. The light palette and straw hat suggests the kind of summer days and rural subjects that were Van Gogh's obsessions during his short life.
Bridge Over a Pond of Water Lilies (1899) – Claude Monet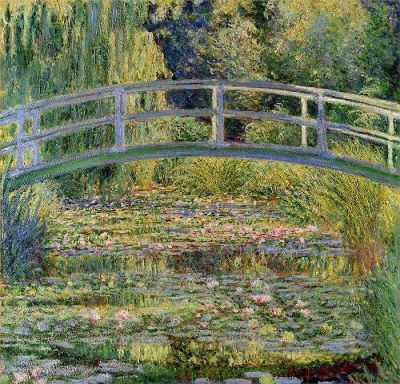 This one is one of my personal favorites and showcases Monet at the top of his craft. Though a simple enough subject, the artist manages to capture the subtle differences of color between the pink lilies and the grassy foliage hanging over the water. Monet actually purchased the property depicted in the painting in order to paint it properly. He painted this subject twelve times, this rendition being his most celebrated.
The Dance Class (1874) – Edgar Degas
Dance was an obsession for the painter Degas. In the movement and form of graceful ballerinas, he pushed forward the possibilities of Modernist art. This is his one of his most celebrated works on the topic, featuring several planes of action depicting the young ballerinas practicing their routine, chatting with their friends, and watching the other girls dance.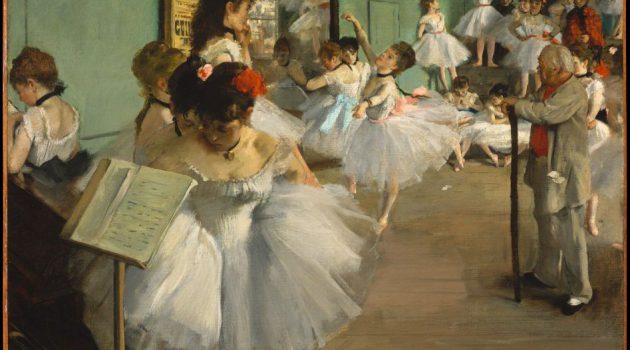 We are invited to follow these scenarios as the natural lines of the painting guide our eyes to the back wall of the studio. Though incredibly lifelike in composition, the rehearsal room depicted burned down along with the rest of the old Paris opera. The work is ultimately one of imagination.
Interested in booking a tour?
Our tour of the Metropolitan Museum of Art features skip the line access to these great works and many more. With an expert guide, you'll learn the stories behind these magic canvases, and the great artists who made them.