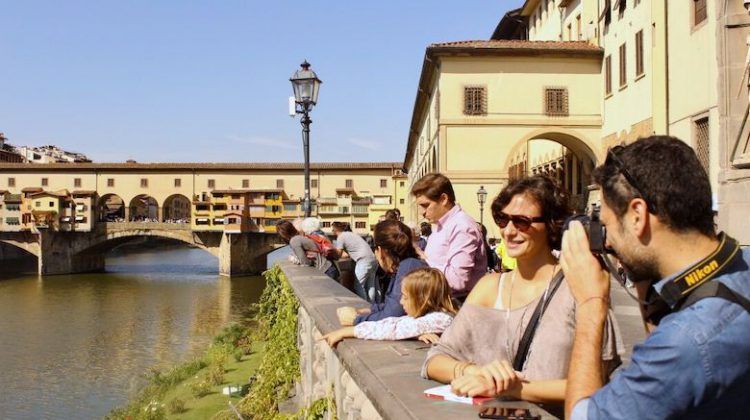 While planning a trip in the heart of the Renaissance, you might get lost trying to understand what to visit. Don't worry though, this guide will help you to figure out what's worth a look. Here are the top 10 things to see in Florence during your trip.
---
Wait..what was the Italian Renaissance?
Before we get to the top ten things you should see in Florence, let's get one thing straight. Florence is often called the "City of the Renaissance," so what would visiting Florence be without knowing exactly what the Renaissance really was?
The period of the Renaissance took place from the 14th to 17th century and refers to a "rebirth" in art, culture, and literature. After the barbaric Middle Ages, it was time for an era focused on creativity and education, and that's just what happened. This is the time period when Florence's famous artists like Michelangelo, Leonardo and Botticelli came into play.
1. Brunelleschi's Dome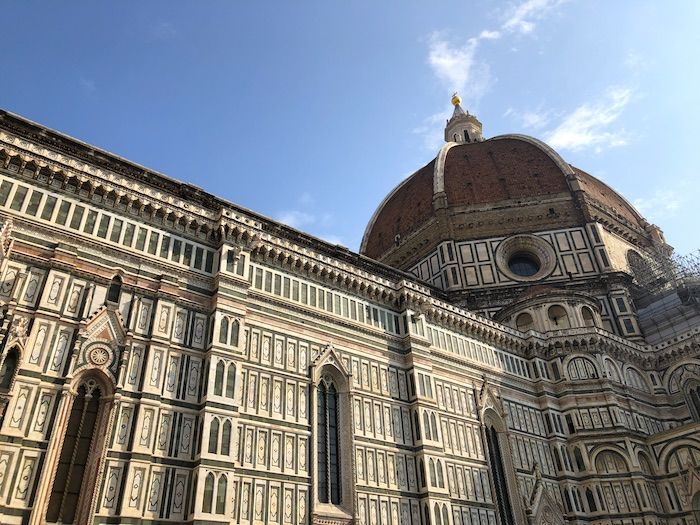 Of course, you should start your trip to Florence with the symbol of the city. This construction was erected during the 14th century thanks to Brunelleschi's genius who succeeded in finding a way to build something of this size, a challenge very complicated at that age. The architect, in fact, got inspired by Roman architecture and managed to build a light, but solid structure at the same time.
Check out Brunelleschi's architectural wonder on some of our guided tours that visit Piazza del Duomo.
2. Piazzale Michelangelo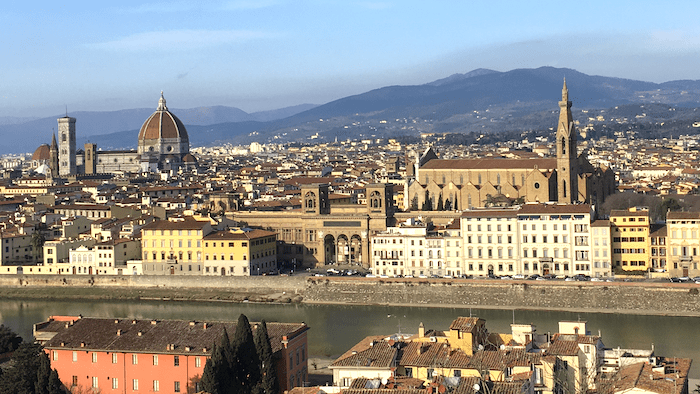 One of the things that you absolutely can't miss while in Florence is Piazzale Michelangelo. Right above the city, you will find this charming square where you will enjoy a breathtaking view.
To reach Piazzale Michelangelo, there are some stairs that you can climb and a magical rose garden that you will meet halfway. We recommend crossing over the Ponte Vecchio to the opposite side of Florence (the side without the Duomo) and following the many sights to this lookout point.
3. Baptistery of St. John
Right in front of the dome, there is something else that you can't miss: San Giovanni Baptistery, or the Baptistery of St. John.
What we can admire today is a structure built during the 4th and 5th centuries. On the outside, the shining white marble and green Florentine stone complete the magnificent scenario but, most importantly, surround the famous doors.
The baptistry's doors boast an incredible history and beauty. The South doors for example, were created by Andrea Pisano and show an enormous amount of detail and, of course, the talent of the artist.
4. Uffizi Gallery
If you want to jump into Italian art history, you have to pay a visit to the Uffizi Gallery. From Caravaggio to Botticelli, from Leonardo da Vinci to Michelangelo, here you will meet all the masters of Italian art. The museum is carefully organized to guide its visitors through every age of Italian art, starting from the Middle Age.
Definitely take your time once inside and enjoy this Florentine treasure. Lines for the Uffizi Gallery can get quite long, so we recommend booking a skip the line guided tour. This way, you can visit the museum's main artworks with a local expert.
One of our best Florence guides, Francesca Meoni, says:
"You can't miss out on the Madonna & Child portrait by Filippo Lippi. Though this type of painting has been done thousands of times throughout history, this specific make of it portrays Lippi's family portrait, which is an interesting take on the concept."
5. Ponte Vecchio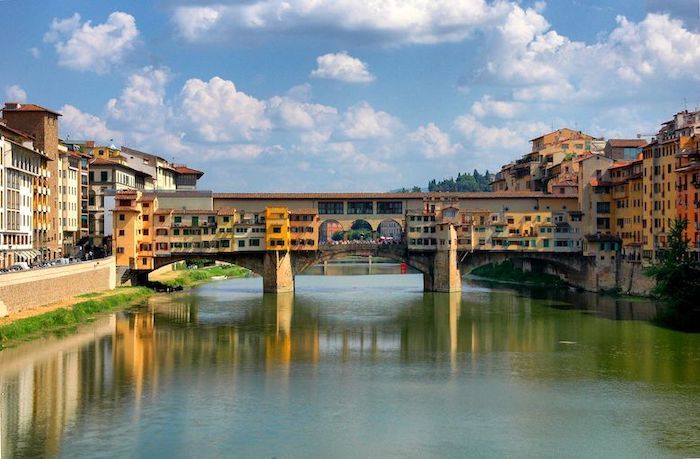 Very close to the Uffizi Gallery, you will find the Ponte Vecchio, or the Old Bridge. This bridge has been there since the Renaissance and was one of the few that wasn't destroyed during World War II.
This bridge is lined with shops, mostly jewelry stores run by artisans with decades of experience. Have a walk there and enjoy the view from the Ponte Vecchio, the Arno river looks stunning from there.
6. Accademia Gallery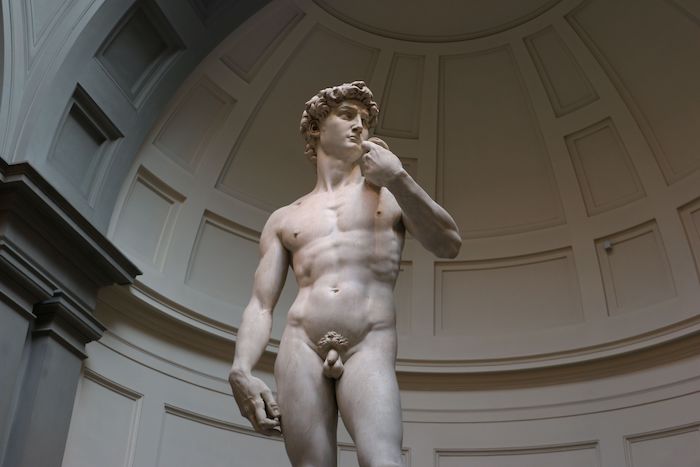 Of course, the Accademia Gallery is absolutely worth a visit if you want to fully discover Michelangelo's genius and talent.
In one room, you will meet the magnificent Michelangelo's David in all its beauty and perfection. Observe the marble and its shape, pay attention to this shiny surface and enjoy this masterpiece.
The Accademia Gallery is also home to many other classic Renaissance paintings and sculptures. There's even a museum of musical instruments inside too.
7. Santa Croce Church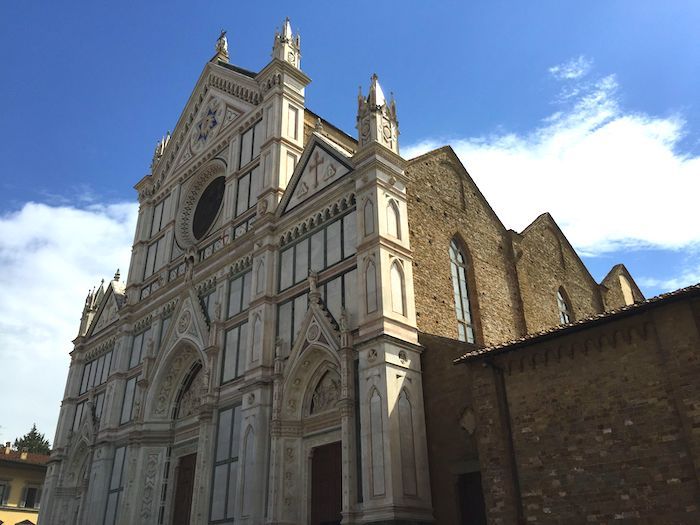 Also located in the city center, the Santa Croce church is another masterpiece not to miss. Once there, you will find the tombs of many Italian geniuses, including Michelangelo. You'll recognize this basilica by its marble and green Serpentine stone.
Santa Croce also functions as a museum, with tickets that cost €8. Here, you can see the basilica's cloisters, different chapels, and learn about how the space was preserved after the Arno River flooded in 1966.
8. Santa Maria Novella
During the 13th century, the city of Florence opted for the construction of this church and hired some of Italy's most famous painters to decorate it.
Here, you will find an incredible crucifix by Giotto as well as frescoes by Filippo Lippi and Ghirlandaio.
The pearl of this church remains Masaccio's Trinity, a painting that has changed Italian art. Here, for the first time, Mary is portrayed while she's looking at the observer and inviting him to be part of the scene.
9. Piazza della Repubblica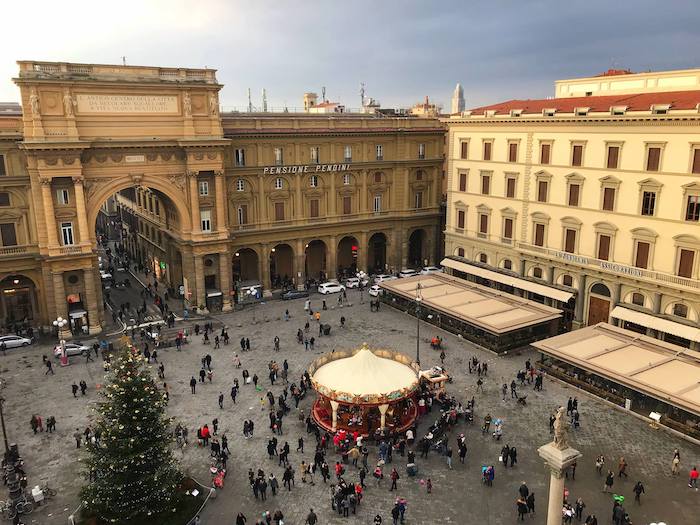 During your travels in Florence, you may come across this charming piazza without even trying. Known for its golden arch and merry-go-round this piazza was once the opening to the city's Jewish Ghetto. It's also the center where Florence's four historic neighborhoods meet.
If you are in the mood for some shopping, Piazza della Repubblica and all the surrounding streets might be what you need.
In this area, you will not only find designer shops like Gucci and Chanel, but you'll also stumble upon interesting artisan shops and boutiques. Florence is renowned for its leatherwork and this area is a great spot to wander into stores and find some leather goods to bring home to family and friends.
10. Giotto's Bell Tower
Adjacent to Brunelleschi's Dome, Giotto's bell tower is still standing. The Italian artist created the project and begun the construction but, he never got the chance to see it completed.
Despite this though, the construction proceeded following Giotto's instructions. Now, you can visit this beautiful campanile and even climb to the top, for some of the best views of Florence.