Los Angeles, the City of Angels, where the sun is usually shining, the palm trees are swaying, and the traffic is crazy. Los Angeles, or LA, forever holds a top spot for west coast destinations. You can watch for celebrities, visit iconic landmarks, enjoy an afternoon on the beach, or book one of many tours to learn more about this rich and diverse city. Get to know Los Angeles with our list of things to do in LA.
---
Top 14 Things To Do, See, And Eat In Los Angeles California
You can get lost wandering endless shopping malls, strolling beachfront paths, or exploring museums. You'll also find some of the most amazing boutique and one-of-a-kind hotels here. Since "LA" is a huge area, you'll probably end up exploring beyond Los Angeles city since it's centrally located. Southeast of LA, you can head to Disneyland or Huntington Beach. Malibu is off to the west, but you can also find things to do in Pasadena, Studio City, Beverly Hills, Long Beach, and many more suburbs.
You can explore the Getty Museum, Griffiths Observatory, Walt Disney Concert Hall, Hollywood Walk of Fame, La Brea Tar Pits, and on and on. There's an infinite number of things to do in LA, which makes it hard to narrow down our list. Check out this starter list of fun and unusual things to do in LA.
14. Get Lost In The Original Farmers Market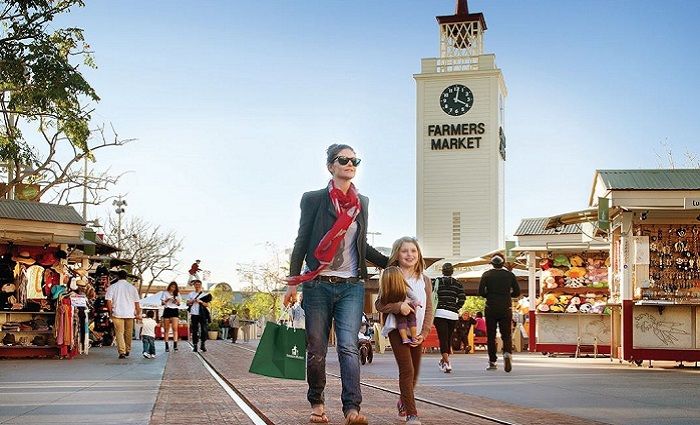 On the west side of LA near the swanky Grove Mall, you'll find a permanent farmers market. It's full of restaurants, grocery stores, gifts, jewelry, clothing, specialty stores, and much more. Don't go home with a cheap trinket from a souvenir shop when you can look for a special or custom treasure in this amazing farmers market.
Fill your belly with barbecue, sushi, churros, gumbo, or tacos to keep your strength up as you meander through row after row of shops.
Address: 6333 W 3rd St, Los Angeles, CA
13. Delight Your Taste Buds At Wax Paper Chinatown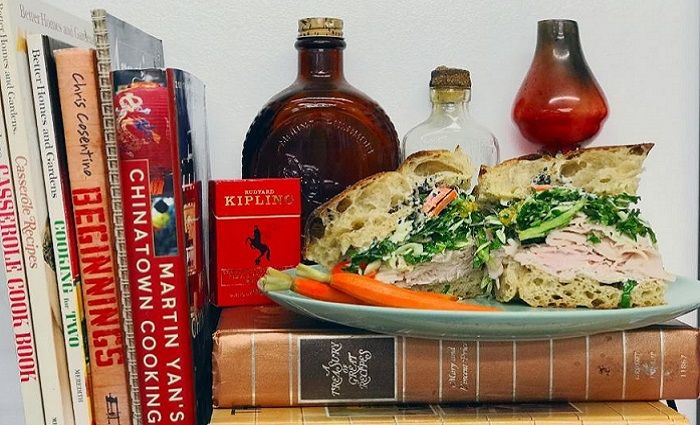 You won't regret trying one of these unique, masterpiece sandwiches at Wax Paper. It's a culinary experience in carefully paired flavor explosions to surprise your palette. Try the Ira Glass as a starter or jump right into the Garth Trinidad paired with a Dole Whip float or cold brew coffee.
As a bonus, this fresh cafe is located in Chinatown, so you can grab lunch and explore the sights and sounds of a unique cultural area in LA.
Address: 736 N Broadway STE 106, Los Angeles, CA
12. Go Back In Time At The Madcap Motel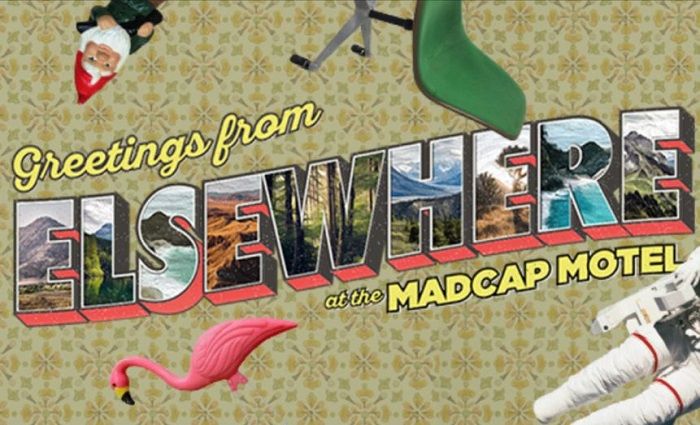 Travel "Elsewhere" at the Madcap Motel. It's not a motel but an experience of other dimensions. Part alien, part 50s diner, part bizarre and weird. But totally magical and surprising. The best way to experience this inter-dimensional interactive exhibit is to leave all expectations at the door—but not your phone! You'll want pics of all the weird and wonderful things you'll find here.
Most of all, make sure to interact with the hosts and characters you meet along the way. They'll make your exploration of this time capsule all the more fun as they spin the story line of the art around you.
Address: 940 East 4th St, Los Angeles, CA
11. Chill At Santa Monica Beach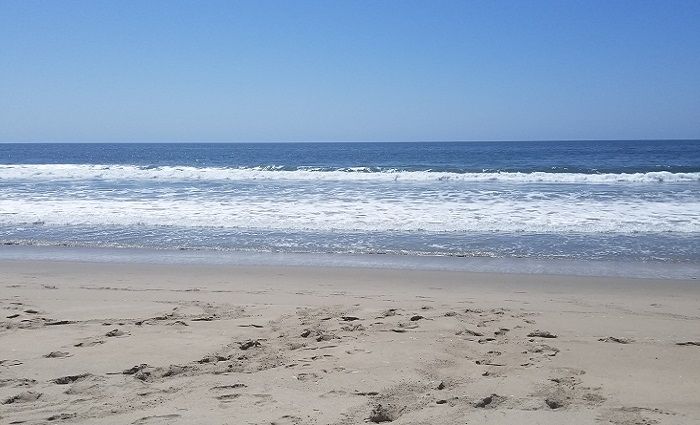 A trip to LA isn't complete without a stop at the beach. Santa Monica State Beach remains one of the most popular beaches close to Los Angeles since it has long stretches of wide, sandy beaches. Dip your toes into the Pacific Ocean, collect seashells, and watch for roving pods of dolphins in the distance.
When you're ready for a little action, head over to the Santa Monica Pier. You'll find the iconic Ferris wheel waiting to take you for a sunset ride, carnival games to impress your partner with your skills, and food options to satisfy your cravings. To get to the beach, make your way towards Santa Monica and get onto the Pacific Coast Highway (PCH). You'll find $10, all-day parking lots all along the beachfront.
Address: Santa Monica Beach
10. Watch A Concert At The Hollywood Bowl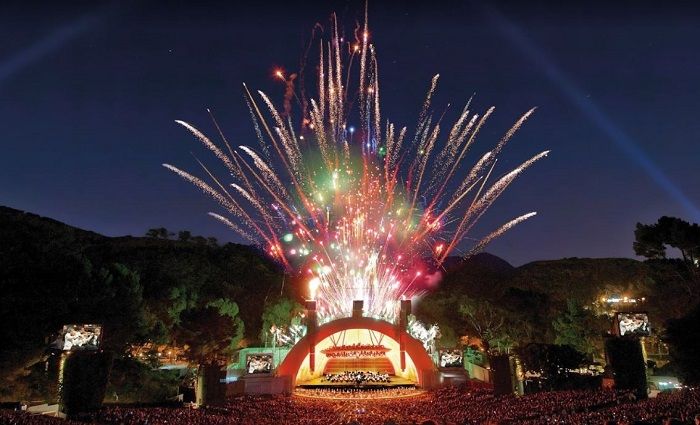 There's just no place like this historic amphitheater. Since 1922, big names like the Beatles and Yo-Yo Ma to John Williams and Radiohead have performed here. It seats 17,500 people, and you can even bring your own wine and snacks for the evening—an unusual and welcome option!
The shell has been redesigned a few times to offer listeners the best acoustics possible. Check the upcoming performance list to catch a live singalong or concert by your favorite artist.
Address: 2301 N Highland Ave, Los Angeles, CA
9. Stay At An Inspiring, Art-Filled Hotel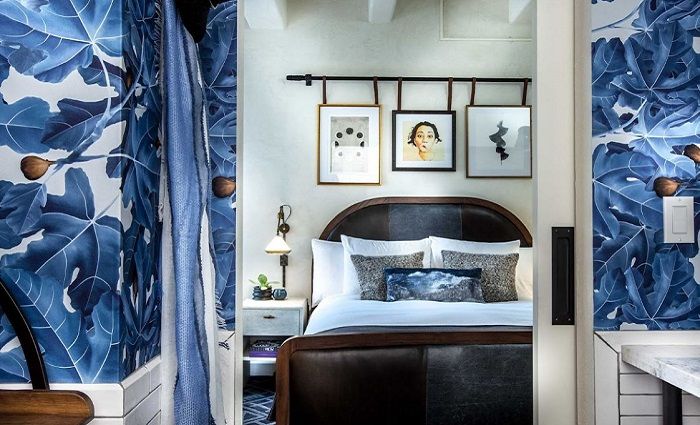 As part of the Unbound Collection by Hyatt, Hotel Figueroa captures the ambiance and luxury of a high-end hotel that delights in sharing the wonders of art and architecture with its guests. Every corner you turn in this richly decorated hotel will keep you inspired and wowed. Each item is tastefully selected to compliment the energy of the room and hearkens back to its original Spanish design—but with a modern upgrade.
We also love the tranquil outdoor pool and the amazing restaurants and bars located in this luxurious hotel. As a bonus, it's centrally located downtown just three minutes from the Staples Center, seven minutes from the Fashion District, and across the street from the LA Live Entertainment Complex.
8. Try The Burrito Challenge At El Tepeyac Cafe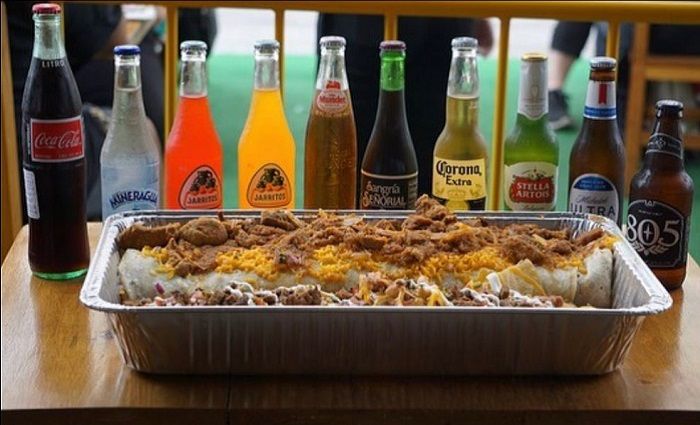 Mexican food is a staple diet of Californians. Some of the best Mexican restaurants keep their recipes simple and pure without all the extra fluff of micro greens and fusion flavors. That's why we love El Tepeyac Cafe. It's rich, hearty, food with huge portions.
Which brings us to their claim to fame: the Manuel Special. It's a gut-busting burrito that brings grown men to their knees trying to finish the massive, tasty, burrito filled with flavor and calories. Since it's a menu favorite, we won't judge if you want to order it and share with friends. You won't regret it.
Address: 812 N Evergreen Ave, Los Angeles, CA
7. Stop In At The New Museum-Like Apple Store
The original 1927 Tower Theatre lives on as a new flagship Apple Store in downtown LA. This stunning architectural masterpiece has been thoughtfully redesigned to house an Apple Store while keeping the original structures, architecture, and gallery seats. It just opened this summer and is already making waves.
You can test drive Apple iPods, iPhones, and other tech at their immersive learning centers. If you're an Apple fan, or you just love stunning old buildings, make sure to stop in and see how they've renovated this beautiful old soul.
Address: 802 S Broadway, Los Angeles, CA
6. Satisfy Your Sweet Tooth At Wanderlust Creamery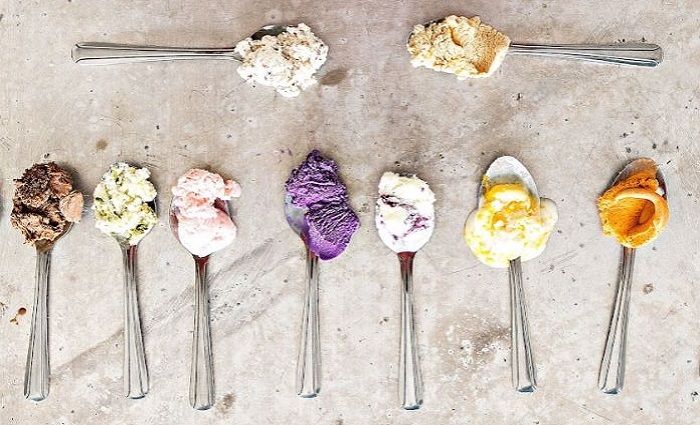 Here at Wanderlust, they encourage trying as many flavors as possible to enjoy the delightful options they create. You can combine half scoops of ice creams to pack more flavors into your cup or cone. We definitely recommend the ube cone though. What sets Wanderlust apart from other ice cream shops is their recipes inspired by international cuisines. With a scoop of each flavor, you're transported from Britain to Thailand, the Philippines, or Brazil.
These flavors have a lighter sweetness than traditional rich American ice cream, and you may notice it tastes more subtle, but both are also odes to how many other countries create their sweet treats. The sticky rice and mango creation is a top favorite, however, don't be afraid to try their limited seasonal flavors too!
Address: 609 Lincoln Blvd suite b, Venice, CA; or near Beverly Hills 7920 W 3rd St, Los Angeles, CA
5. Book A Haunted Ghost Tour Of The Queen Mary Ship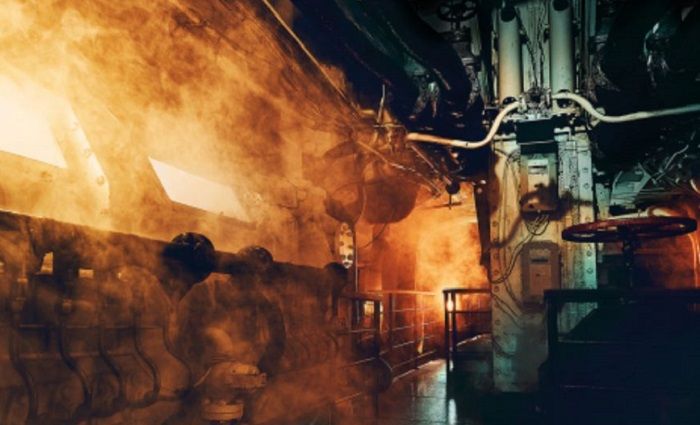 Have you heard of the huge ocean liner docked at Long Beach? The Queen Mary is a functioning hotel complete with state rooms and dining services that transport you back to life in the early 1900s. What's even more fun is that you can book a haunted ghost tour to explore the paranormal events on this mysterious ship.
Time Magazine calls it one of the top ten most haunted destinations, so if you book this tour, you'll be led by a paranormal expert to areas that are off limits to other ship guests to find where these spirits lurk. Or you can book a fun interactive dinner with the spirits. There are half a dozen kinds of tours available on this cool ship, which is why it's a top thing to do in LA.
Address: 1126 Queens Hwy, Long Beach, CA
4. Wander The CityWalk At Universal Studios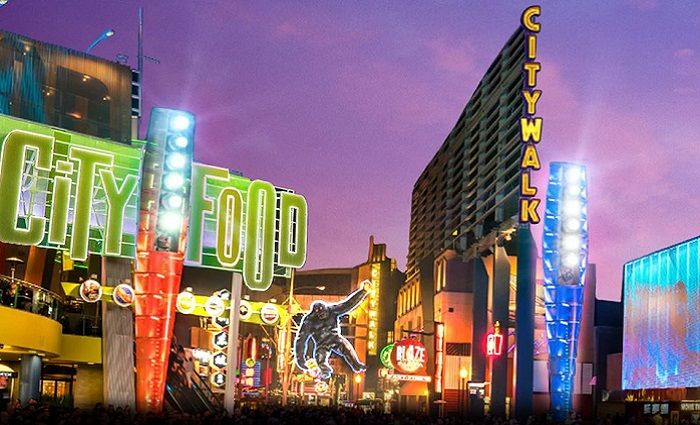 Just north of LA in Universal City, you'll find the one and only Universal Studios. After you spend the day enjoying the theme parks of Harry Potter, Despicable Me, or Fast and Furious, head over to the CityWalk. It's a small outdoor walking mall filled with shops, restaurants, live concert stages, and a movie theater. (Of course, since it's Universal.) We like heading here in the evenings when bands set up on the stages to entertain shoppers.
Grab dinner at the Hard Rock Cafe and check out the unbelievable collection of memorabilia they have. Alternatively, you can eat at Bubba Gump Shrimp for a good old-fashioned fish fry. Then be sure to stop at IT'SUGAR where you can stock up on bulk candy of every kind.
Address: 100 Universal City Plaza, Universal City, CA
4. Join The Venice Electric Light Parade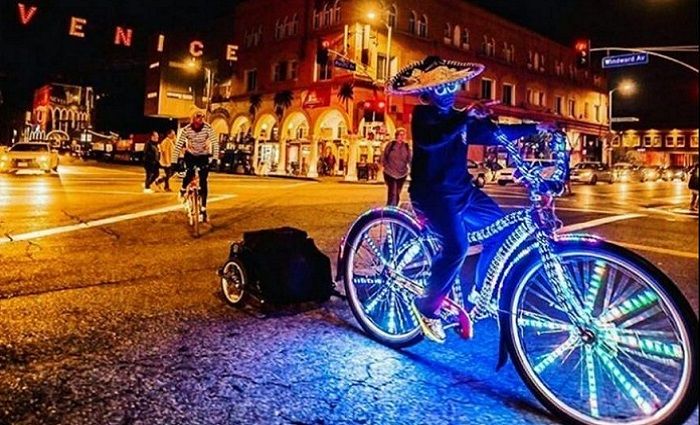 If you're in LA over the weekend, we highly recommend joining in the fun with Marcus, the founder of the Venice Electric Light Parade. The cool summer evenings of coastal southern California are the perfect way to spend an evening on a bike, which is what inspired Marcus to start this Sunday evening tradition. Anyone can join in the parade with their bike or scooter—lights not required.
But if you want to go all in, then click here to reserve one of his totally rad bikes and rent a bike and get some extra swag. It's a fun, family-friendly way to enjoy a sunset ride along the Venice and Santa Monica biking path, complete with throwback 80s and 90s music and LED lights.
If you bring your own bike, you can meet them at the Windward Plaza near the flag poles (double check the most up-to-date info on their Facebook page), otherwise you'll receive instructions of where to pick up your bike when you rent it.
Address: 1 Windward Ave, Venice, CA
2. Wander The Trails At Griffith Park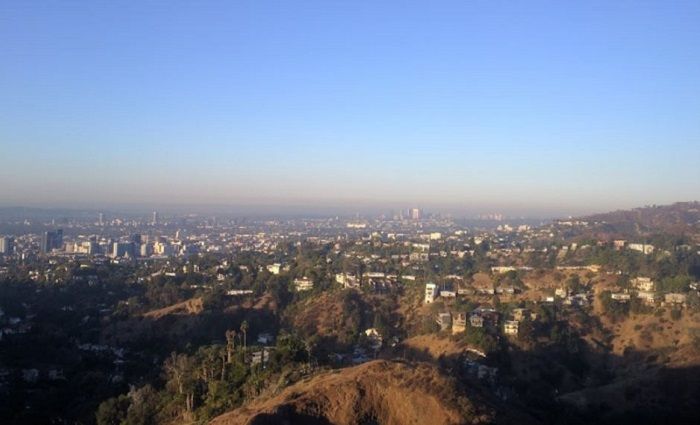 High above the city, you'll find miles of hiking, running, and equestrian trails in Griffith Park. As one of the largest urban parks in the U.S., it's the perfect place to get some exercise and enjoy a sunrise or sunset over the LA basin. But that's not all.
This area is also home to the Los Angeles Zoo, the Greek Theatre, the Autry National Center, the Travel Town museum, and the infamous Hollywood Sign. Oh, not to mention the incredible Griffith Observatory. Locals also take advantage of the tennis courts, soccer fields, golf courses, and other activities. Basically, you'll find plenty of things to do in this amazing urban park. The trick will be deciding what to do first.
Address: 4730 Crystal Springs Dr, Los Angeles, CA
1. Explore The Warner Brothers Studios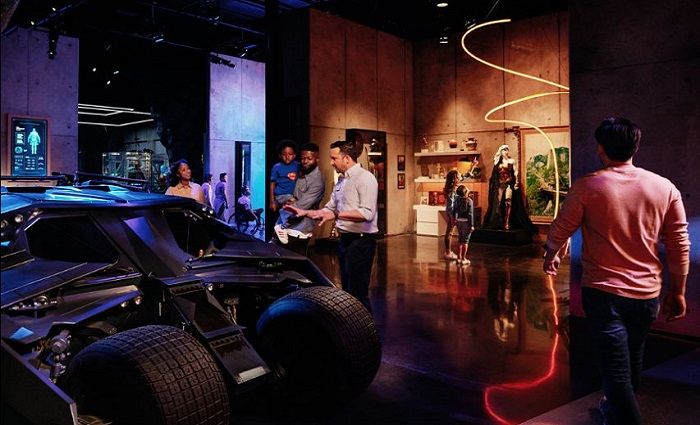 Warner Brothers Studio is home to some of the most iconic street backgrounds of all time. Their backlot sets have been used in countless movies and shows, such as Bewitched, Lethal Weapon, National Lampoon's Christmas Vacation, WandaVision, and many, many more. Beyond that, the studio tour takes you through interactive exhibits, iconic sets like The Big Bang Theory, and several walk-through exhibits featuring DC superheroes, Harry Potter, and others.
Be sure to check out the more deluxe tours where you can explore their prop shop and the stunning Edith Head costume shop. It's worth every extra penny.
Address: 461 S California St, Burbank, CA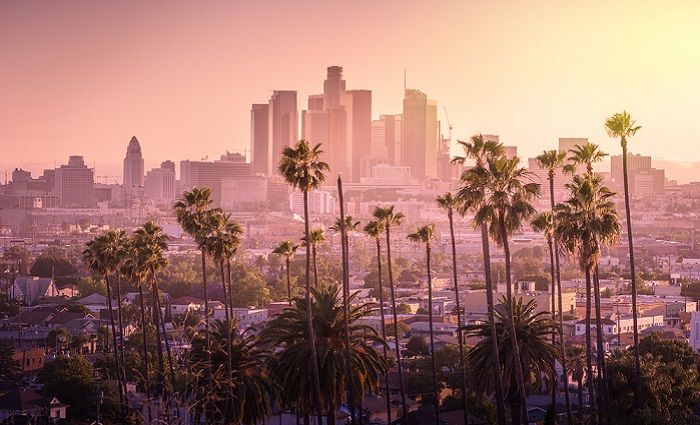 Find the best places to stay
Where to Stay in Los Angeles
With Hollywood, Beverly Hills, and Santa Monica nearby, there are no shortage of great places to stay in the Los Angeles area. Use our guide to help you decide which hotel to book on your trip to LA.