If it's your first time in Paris, you'll want to visit the world-renowned Eiffel Tower, the Louvre and Notre-Dame.
However, don't miss out on other notable city jewels such as the Musée d'Orsay, the Luxembourg Gardens or Le Marais. From museum-touring to shopping to cemetery-perusing, there's so much to see and explore!
No worries though, we've compiled a list of the ten best things to do in Paris.
---
Pro Tip: If you are planning a trip, create a folder in your browser and bookmark this page.  You can also visit our page dedicated to even more things to do in Paris to help you plan. Also – Don't forget to check out our Paris tour options in some of the points below.
10) Visit the Palais Garnier Opera House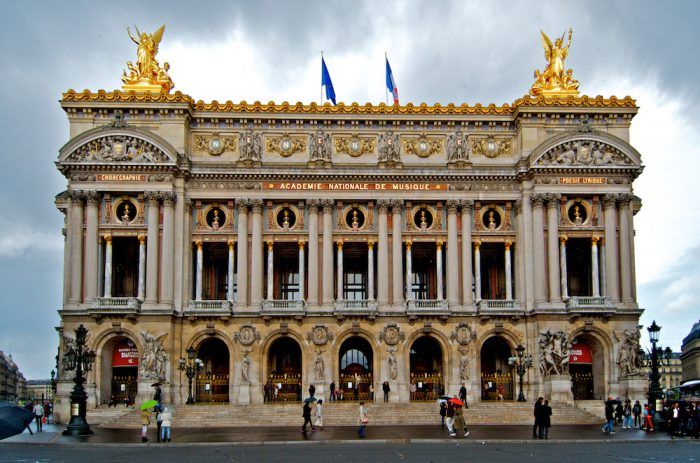 Paris' opera house is an awe-inspiring monument that is largely skipped over by tourists. Built in the mid to late 1800's, it isn't hard to understand why this was the place to be seen at the height of its popularity. The interior of the opera house is filled with rich decoration and excessive ornamentation – think gold everywhere!
Guided and unguided tours are available, but if you really want to learn all the history of this amazing place, make sure to stick with a guide. Who knows, you might even catch a glimpse of the famous Phantom of the Opera.
9) Have a Picnic Along the Seine River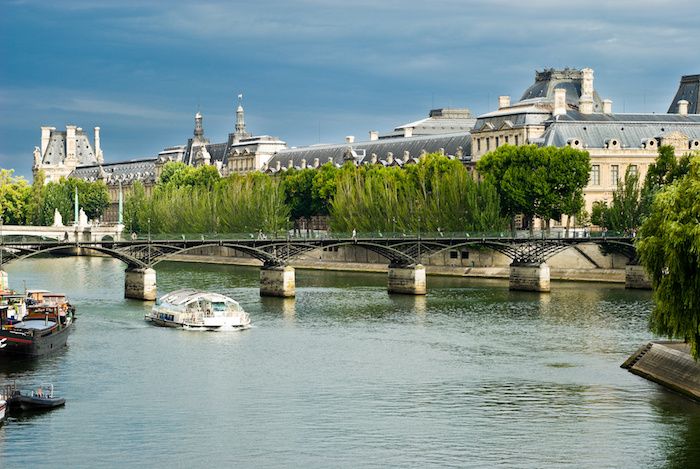 If you're visiting Paris and the weather is nice, do as the Parisians and picnic along the Seine river. While most of the other things to do in Paris on this list are more active, taking a break to sit back and enjoy the gorgeous view with some local delicacies is an excellent way to take a break from crowded sightseeing attractions.
Two popular places to picnic are near the Pont des Arts bridge and on Ile de la Cité (one of the small islands in the middle of the river).
If you picnic in the evening, you'll likely hear local musicians playing nearby. Another option is to grab a drink at one of the open boat cafés or restaurants docked along the river.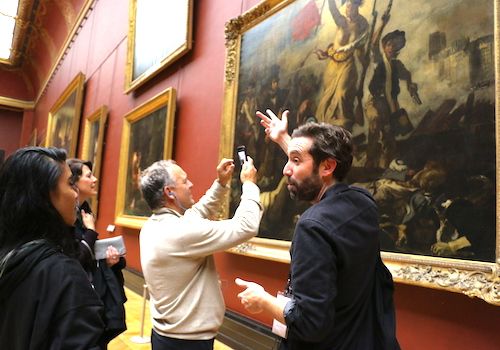 Palace of Louvre Small Group and Private Tours
If you are heading to Paris you can't miss the Louvre! This is the largest collection of art on Earth featuring some of the most valuable art in Europe. You can definitely take in the beauty with your eyes alone but the story behind the art and artist can only be discovered with a passionate local guide. We offer small group and private Louvre tours at every price point!
8) Visit the Sainte-Chapelle Chapel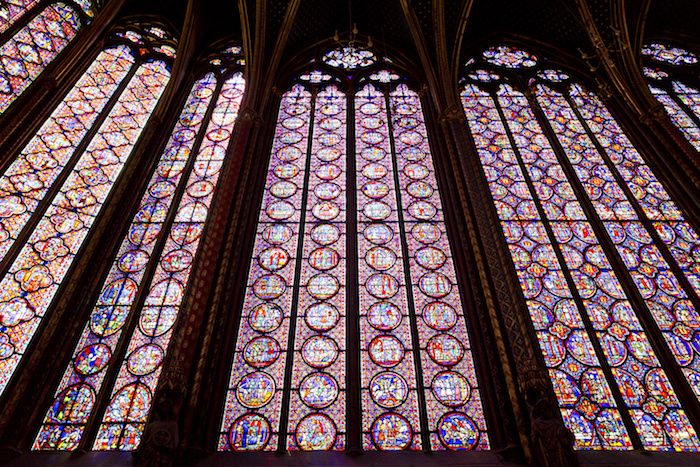 Sainte-Chapelle is a royal chapel built in the Gothic style. While the architecture of the building is admirable, the real star is its 1,113 stained glass windows. The windows measure 49 feet (15m) and depict scenes from the Old and New Testaments.
Even on a cloudy day, when the sunlight that comes through the chapel windows is limited, the stained glass is stunning.
Sainte-Chapelle is only about a five-minute walk to Notre Dame Cathedral, so kill two birds with one stone and visit both beauties one right after the other.
7) Tour the Paris Catacombs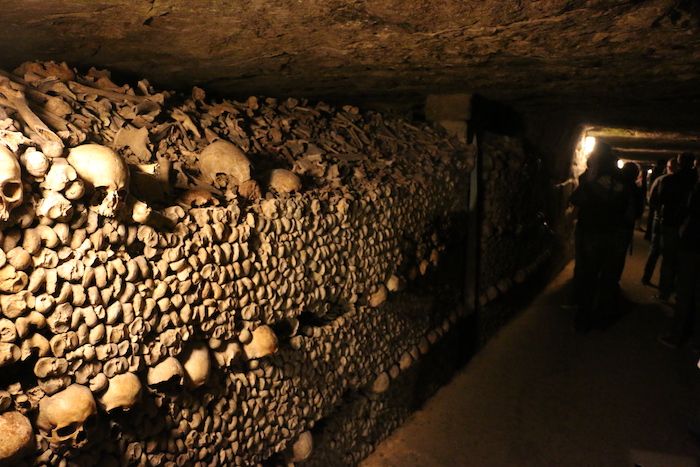 Did you know that underneath the City of Light there are tunnels full of bones? The Catacombs of Paris might seem a little spooky or gross, but they are a fascinating part of Parisian history.
One of the best things to do in Paris is to tour the creatively-stacked tunnels. Containing the bones of over six million people, the Paris catacombs are officially the world's largest grave.
Tour Option: Getting a Skip the Line Paris Catacombs tour is best if you don't want to risk waiting a long time. However, if you want to go it alone, the Catacombs also offers audio guides.
6) Explore the Parks and Gardens of Paris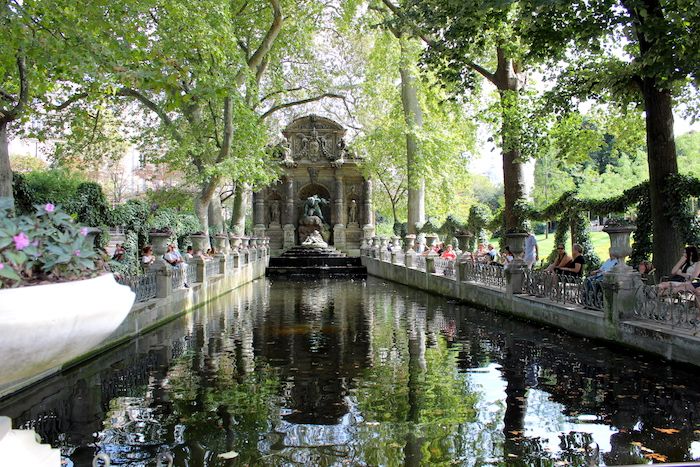 A favorite Parisian pastime is to flâner, or to stroll about aimlessly. So why not use this excuse to act like a native and check out Paris' parks and gardens?
Among the city's most manicured and impressive gardens are the Tuileries Gardens next to the Louvre museum and the Luxembourg Gardens in the 6th arrondissement (featured photo). This is definitely one of the more romantic things to do in Paris but it can be anything you want it to be.
If you're looking to escape fellow tourists, head to the Buttes Chaumont park in northeastern Paris, where locals go to find great views of the city and relax. Paris takes great pride in its green spaces and considers them gems, so taking some time to enjoy them is definitely one of the best things to do in Paris.
Check out our post on the Top Gardens and Parks in Paris.
5) Take a Trip to the Château de Versailles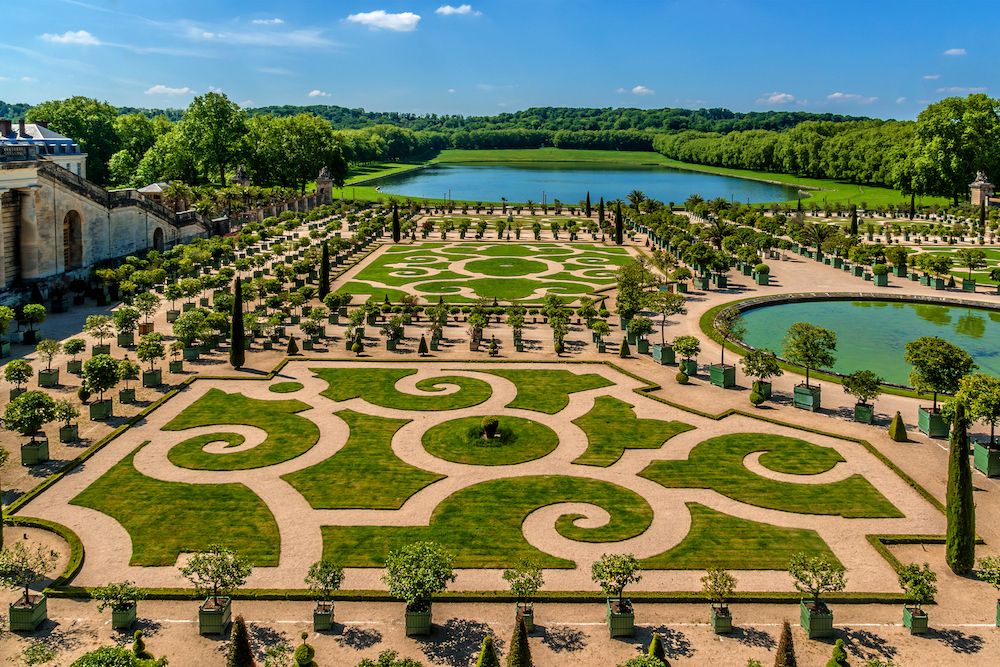 The Palace of Versailles is undoubtedly one of Paris' most visited attractions for good reason. While revolutionaries might have outed the last kings and queens of France, we're glad they left this magnificent piece of architecture unscathed.
Retrace the footsteps of historical figures like Marie Antoinette and admire the grandeur of the former royal palace.
In the Hall of Mirrors, beautiful chandeliers reflect in over 300 mirrors. When you visit the palace, make sure you visit the enchanting Gardens of Versailles. The meticulously-manicured gardens occupy a total area of almost 2,000 acres.
Tour Option: We're a tour company so we'll always recommend a tour. Destinations like Versailles are brimming with history, gossip and stories. Check out our Versailles Small Group Tour for a great tour at a great price. The line at Versailles is also crazy long for at least 8 months of the year.
Check out our post on the top things to see in Versailles and everything you need to know to visit Versailles.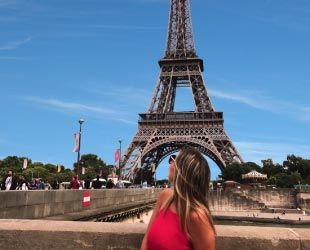 Small Group and Private Paris Tours
Paris is full of things to discover. We offer small group and private tours of the Louvre, Versailles, Eiffel Tower, and even food tours in Le Marais. It is easy to see how beautiful Paris is but the stories are what bring it to life. These stories are best discovered with a local guide! Check out our tours priced for everyone's budget.
4) Walk Through Montmartre
Sometimes described as a "village" because of its winding streets and small-town feel, Montmartre is a neighborhood in Paris perched on a hilltop in the northern part of the city. Make sure you pay a visit to the Sacre Coeur Basilica, an often-overlooked religious monument.
Rather than mapping out every detail of your visit, get off at a nearby metro station (Anvers or Abbesses) and wander your way through the streets of Montmartre. This is the best way to get a feel for this charming neighborhood.
Tour Option: Our Paris in a Day tour covers Montmartre as well as Notre Dame, the Louvre and the Eiffel Tower.
3) Indulge in Some Delicious, French Cuisine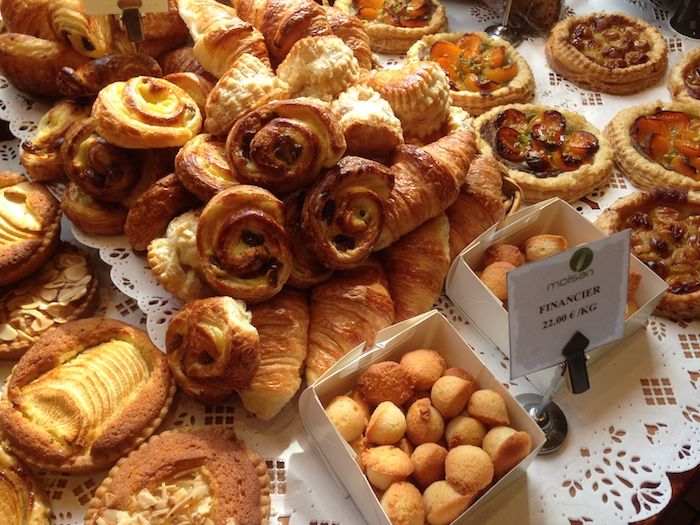 Paris is one place where you definitely do want to indulge in local cuisine. You might have heard people say that bread tastes better in France, and it's not a myth.
Instead of sitting down at a restaurant for breakfast, stop at a neighborhood bakery for a pain au chocolat or croissant.
If you've got a sweet tooth, don't miss trying one of France's most famous desserts, like macarons, eclairs, or a Paris-Brest.
Some stores specialize in desserts, like Pierre Hermé. But if you don't have time to hunt down a specific store, don't dismay – walk into any bakery and point to a dessert, and chances are slim you'll pick something you don't like.
Where? Check out our article on the best Patisserie in Paris.
2) Stroll through a Parisian Food Market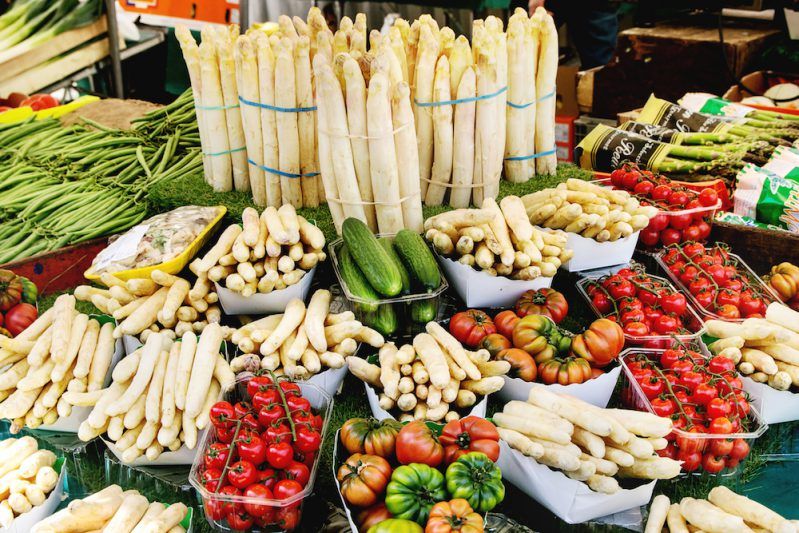 One of the best things to do in Paris is taking in some of the local culture by visiting a neighborhood market. Located in the upper Marais neighborhood, the Marché des Enfants Rouges is Paris' oldest covered market.
If an outdoor market seems more up your alley, visit the Marché d'Aligre in the 12th arrondissement.
This bustling market offers pretty much anything you can think of, and behind the market there are multiple specialty food stores that are fun to explore.
Tour Option: While our Le Marais food tour does not go to a vegetable market, it does take you through most of the quintessential French dishes. Oysters, cheese, crepes, a hot entry and more! Wine and champagne included!
1) Watch the Eiffel Tower Twinkling at Night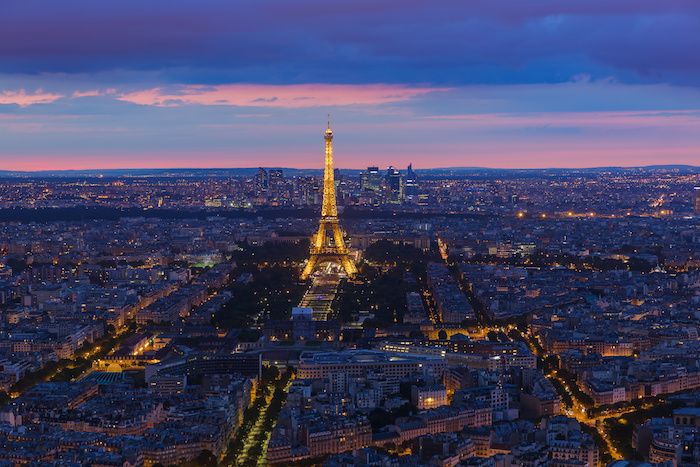 Pretty much everyone will plan to see the Eiffel Tower at some point during their trip to Paris. And while it might seem obvious that the Eiffel Tower lights up at night, did you know that every evening the Eiffel Tower twinkles for five minutes every hour on the hour?
It's a magical sight, and it's even better when you're standing close to the tower. The time the 'twinkling' starts depends on the time of year you're visiting, since it begins after sundown.
You'll hear literal exclamations of "ooh!" and "ah!" when the twinkling begins – it will take your breath away! We also run tours of the Eiffel Tower with a Siene river cruise included.
---