This list covers almost all of the city's most prominent landmarks and attractions. You can be sure of a good time and a good chuckle! Check out our selection of the top tours & activities in Singapore if you're intending to visit the Lion City.
---
Pro Tip: Some of these tours and activities are well worth checking out! Add these on your wishlist if you plan to travel to Singapore.
Top Tours & Activities In Singapore
Singapore is a little dot on the map, yet it is a fantastic vacation spot with multicultural richness, top-class infrastructure, as well as an appealing foodie culture. There are several tours and things available to let you appreciate this magnificent city in all of its splendor. Here are the top ten tours and activities to do while in Singapore.
The majority of the tours and activities on this list are primarily done on foot, so dress comfortably. And because the weather in Singapore may be hot and humid almost all year, relaxed and comfy attire such as t-shirts and shorts are advised. You should also bring a tiny, compact umbrella in case the weather changes suddenly.
10. Chinatown Heritage Tour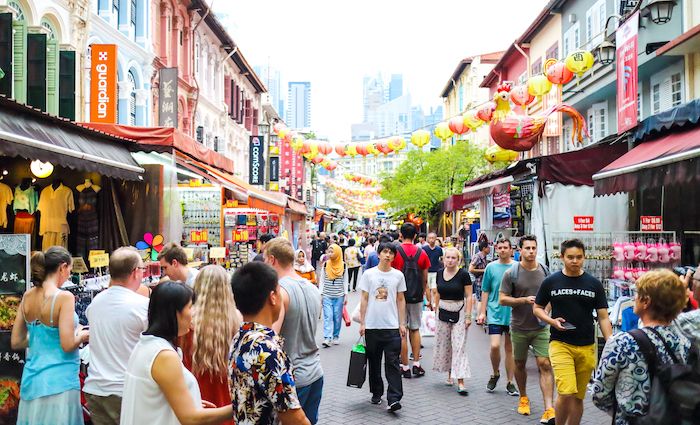 A tour of Chinatown is a must; we present the Everyday Street Art and Street Food Tour! On this 2-hour day trip, we'll look for the numerous pieces of street art that cover the walls of Chinatown and learn about the various multi-ethnic groups who reside there. Also, for a more personal experience, this trip only accepts up to 10 people, so book your spot soon!
Chinatown is one of Singapore's oldest neighborhoods.  Join us as we snap Instaworthy pictures while exploring the ancient trades, enjoy scrumptious traditional delicacies, and contemporary lifestyle businesses that coexist in this mix of old and new. This tour is also available in a family-friendly format, where a specifically curated activity sheet is distributed to all child participants, encouraging them to exercise, learn, and eat. If you avoid the more touristy areas, you'd be amazed at how vibrant the streets of Chinatown are. This is certainly the perfect feast for the tummy and the eyes! So, if you're looking for somewhere to stay in Chinatown, we've got you covered!
9. Lion City Bike Tour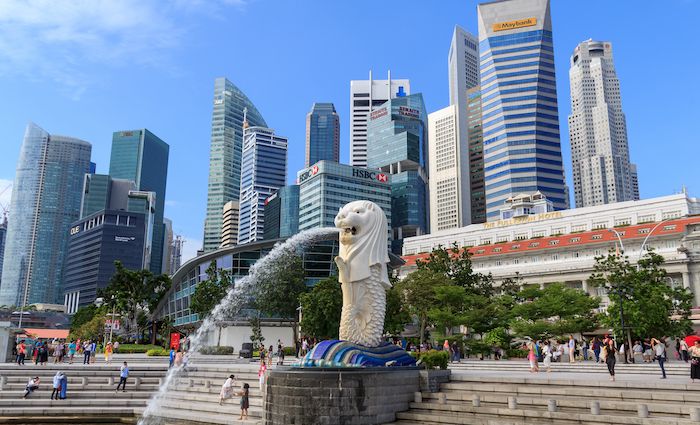 With our daytime Lion City Bike Tour, you'll discover the city's beautiful back alleys and historical sites. On a bike, you can definitely engage with our environment a lot more while cycling through our lovely city.
Lion City Bike Tour will show you places to explore, dine, and provide suggestions throughout your stay. It includes various locations like the F1 Race Track, Marina Bay, Merlion Park, Lau Pa Sat, Chinatown, Clarke Quay, Kampong Glam, and others.
We shall, without a doubt, take a stop along the route to have some thirst-quenching local ice coffee and tea. The tour is expected to last 4 hours and cover a distance of 20 kilometers, making it ideal for a nice exercise while touring.
Price: SGD 80/pax (Usual Price) | SGD 50/pax (Discounted price – Limited)
Availability: Daily, except Thursday (9am – 1pm)
8. Disappearing Trades Tour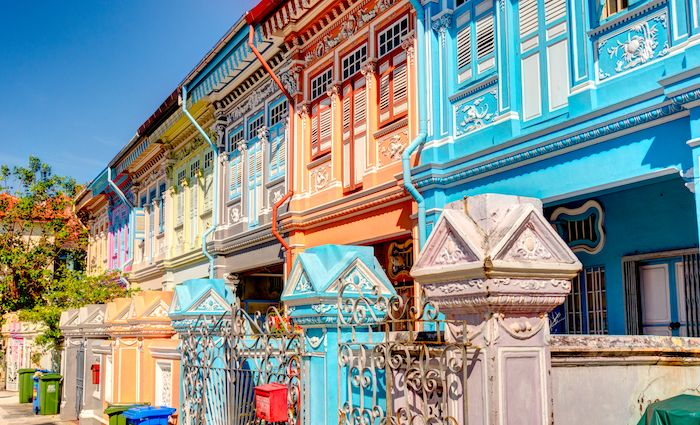 Singapore's modernism is well-known. But what was Singapore like from the 1950s through the 1980s? Where did people go to get their daily needs, and how did they live? Who were these unsung heroes? Importantly, what are their backstories? Join us on our Disappearing Trades tour and meet these experts.
Discover how bread was produced traditionally before modernized loaves entered the market. Taste the difference by visiting one of Singapore's oldest & longest surviving traditional bakeries. Hear from our artisan why this once-thriving trade is now a dying craft.
Following that, hear firsthand from one of the masters on Chinese paper offerings, an age-old ritual in which the Chinese will burn these paper offerings as a way of paying respect to their forefathers, as a type of gift to the afterlife. A tour to our well-known coffee roasting plant is also included. Here you will learn about the native kopi industry, the tactics of the trade, roasting processes, and sample kopi 'O' or black coffee.
If you are curious about heritage and enjoy meeting artisans who are passionately proud of their profession, join us for this 4-hour day tour of Singapore in the 1960s and 1970s.
Price: Starting SGD 98
Availability: Starts at 9 am
7. Nighttime Sight-seeing Tour with River Cruise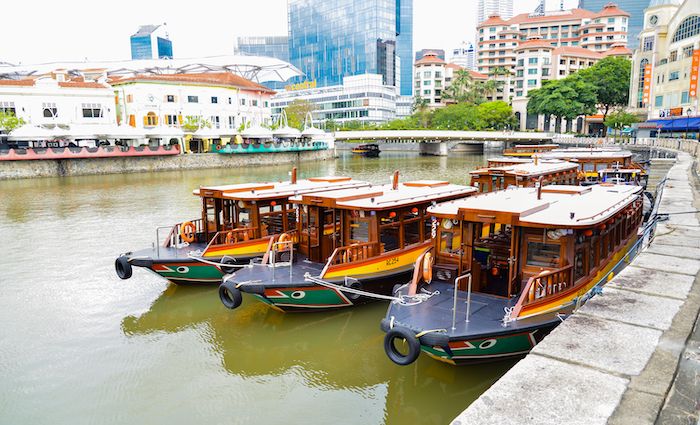 Relax on a 3.5-hour private night tour in Singapore. Your adventure will begin with a pickup from your hotel or selected accommodation in Singapore. Explore Little India town and pick up a momento from the multitude of ethnic stores (especially the henna, one of several things I highly recommend to try if you're there). Alas, a romantic evening under the sky and among the enchanting foliage. Allow the Supertrees to transport you to the golden era of music while you enjoy the Garden Rhapsody.
On the 57th level of Marina Bay Sands, enjoy a 360-degree panorama of the illuminated Singapore cityscape. Before boarding the 45-minute River Cruise, go to Clarke Quay for a brief walk around to see Singapore's greatest nighttime hotspots. Nothing except a relaxing night full of amazing memories!
Price: USD 65/pax
6. Little India Heritage Tour: Journey of the Senses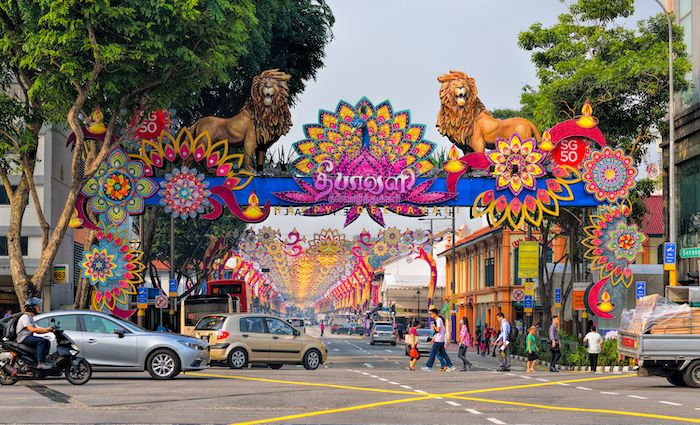 Exploring the delights of Indian aromas, cuisines, and spices will tantalize your senses! It'll definitely be a journey of our senses. So, join us on a 2.5-hour walking tour of Little India as we experience this vibrant neighborhood and marvel at the cultural richness of the city's beautiful architecture.
Explore the lively streets with our guides and be amazed by the amazing art paintings hidden in back alleyways. Make sure to get a henna; it's one of the many unique things you should try in Singapore!
Price: SGD 40/pax
Availability: Sunday (Starts at 9.30am)
5. A Melting Pot of Tea Tour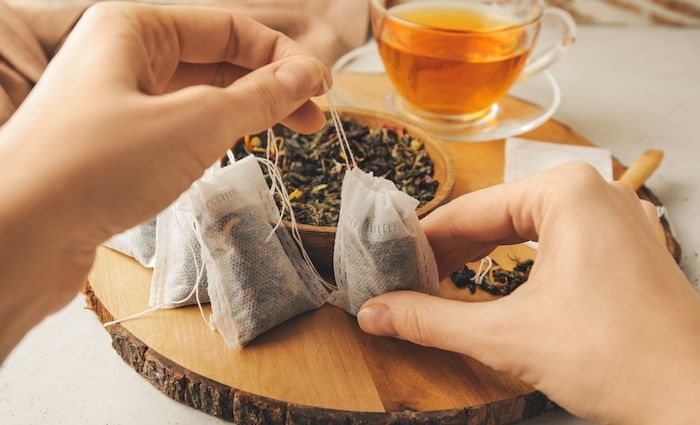 As a melting pot of ethnic variety, Singapore's tea culture was as diverse as its people. Starting the day with breakfast in an old coffee shop. You'll receive your first taste of a local breakfast tea here, along with a classic Singaporean breakfast!
Since we're on the topic of tea, why not visit a historic Chinese teahouse that has been around for decades? From leaf to cup, witness the tea-making process. Then, you'll get the opportunity to try your hand at wrapping tea leaves in the traditional Chinese style, which is absolutely something you should experience!
What's a tea tour without having hands-on experience mixing your own unique flavour and putting your sense of smell to the test? Visit a contemporary tea atelier that takes pleasure in mixing its own locally-inspired flavours. If you're a tea fan (of course!), I'd recommend spending the afternoon on this tour, or if you're already planning to visit Singapore's Chinatown, make it A Melting Pot of Tea Tour! Out of all the tours and activities listed by far, I personally love this!
Price: Starting SGD 85
4. Let's Go Cook Tour – Discover Hainan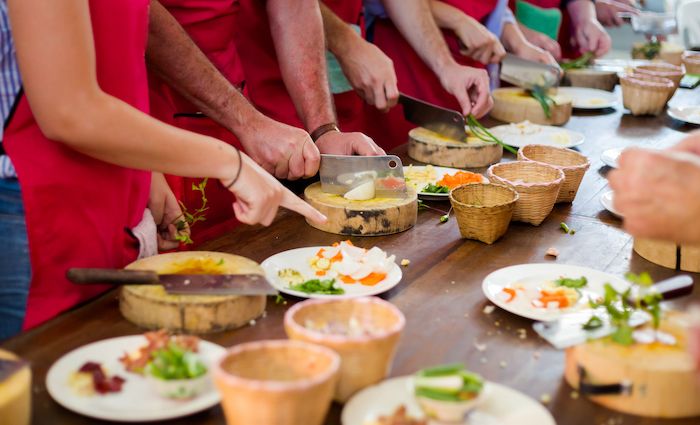 Do you have any family or friends who are Hainanese? Learn about the early Hainanese immigrants and their life in Singapore. Not forgetting the significant Hainanese influence on Singaporean culinary culture! Food cannot be forgotten in any tour so, get ready to cook your own delectable Hainanese meals with the help of our chef! Highlights include Hainanese Chicken Rice (try Wee Nam Kee's Chicken Rice…delicious), Kueh Yi Bua, and Hainanese Pork Chop.
A trained chef and guide will lead you through this 3-hour cultural cooking lesson cum a small walking tour where you will learn about the ambitions, challenges, and triumphs of the Hainan people prior to the 21st century. And cuisine is part of the intangible history, where centuries of tastes and culture are beautifully represented on our dinner tables. Join us as we discover these flavours!
Price: SGD 100/pax
Availability: Daily (9am to 12pm | 4pm to 7pm)
3. Katong Walking Food Tour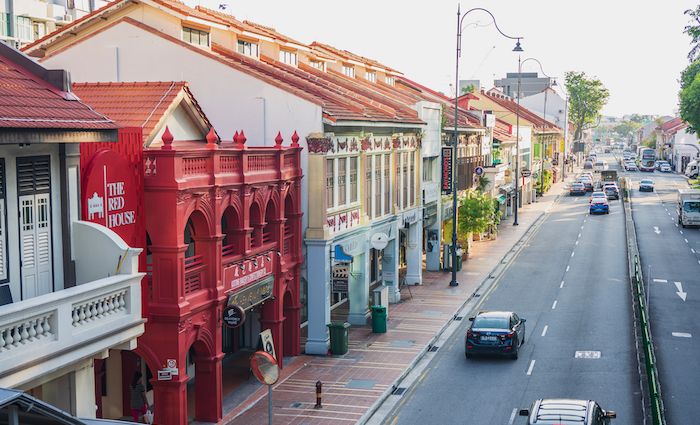 Katong is the Peranakans' hometown. Singaporean cuisine is diversified and heavily influenced by various ethnic groups because of its past as a seaport with a big immigrant community, of which Peranakans are one.
Peranakan (or Nonya) cuisine combines Chinese ingredients with Malay spices and cooking techniques, giving it a distinct fragrance, richness, and flavour. Katong Laksa and Nonya Bak Zhang are two traditional Peranakan dishes in the area.
In Katong, you'll also find a stunning assortment of tempting local hawker faves, making your gastronomic options limitless and making it difficult to decide which ones to enjoy! This 3.5-hour tour will accommodate a maximum of ten people, so what are you waiting for?
Price: SGD 120/pax | SGD 100/child (up to 14 years old)
Availability: Daily (11am – 2.30pm | 4.30pm – 8pm)
2. Bike and Bites Food Tour
Want to try the local cuisine but don't want to gain weight? Join our Bike & Bites Tour and bike around the streets while eating local cuisine with our knowledgeable local guide! Don't be concerned about the calorie count. We'll keep burning them as long as we keep riding.
This trip is an all-in-one tour that will take you to three touristy areas: Little India, Chinatown, and Kampong Glam, as opposed to other tours you see on this list that are separate! If you want quality, choose tours that concentrate on a single area. But if you want to see a lot of things in a short amount of time, this 3-hour trip is certainly for you!
We'll take a trip through vibrant Chinatown, quaint Kampong Glam (Malay Village), and enthralling Little India! Aside from enjoying the delectable cuisine, explore the little alleys to learn about early Singaporean life. Bring your hunger and join us for Bike & Bites! I can only advise, be prepared to indulge in local delights that will leave you with happy memories long after you leave the tiny red dot!
Price: SGD 90/pax
Availability: Daily (2pm – 5pm)
1. Kampong Glam Tour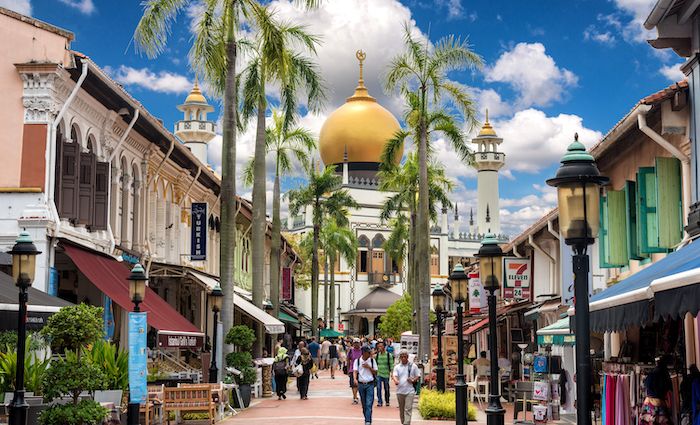 Kampong Glam, historically the seat of the Malay monarchy, is known for its many traditional shops. From textile wholesalers, spice dealers, and perfumers to Muslim food caterers, gemstone sellers, and rattan crafts, trades in the neighborhood have varied and evolved over the years.
This has certainly attracted an increasingly youthful and diverse set of visitors to this neighborhood, which has revitalized the link between this area and the larger globalized community. Ride along with us as we look for Instagram-worthy photo possibilities in the Royal Malay area of Kampong Glam. Among Singapore's various local tours and activities to do, I'd say this tour is well worth taking!
Price: SGD 160/hour/pax
Availability: Daily (9am – 11pm)